As a vegetarian or vegan, by now you may have realized that Turkish people love their meat! Walking through the city you'll see families sharing barbeques, signs for kebabs, and kokoreç rotating slowly in storefronts. While disappointment may cloud your new friends' eyes when you reveal your eating habits, you'll still find that Turkish cuisine is a lot more than just döner.
At your first visit to a typical Turkish restaurant it may seem like all you can eat is pide or kaşarlı tost, or just salad and bread for vegans. But once you start exploring a little further, you will find a variety of delicious meat-less and dairy-less meals.
Learning Turkish also helps in the quest to eat more than pilav: the first word to know is "et" meaning meat, so you can ask if something is "etli" or "etsiz". To make it a full question you can ask "bu (this) etsiz mi?" meaning "is this without meat?"
Another helpful phrase is "et yemiyorum" (I don't eat meat) and "ben vejetaryenim". If you see something you like that has meat added, you can always ask "etsiz alabilir miyim acaba?" so to see if you can have it without.
Below is a short list of commonly available vegetarian and vegan foods with some restaurant / location suggestions.
Vegetarian and Vegan Food in Istanbul
Kahvaltı
First on the list has to be the first meal of the day – kahvaltı! The name translates into "before coffee" but it's so much more than just a digestion aid for caffeine. Most kahvaltı tabağı (breakfast plates) are vegetarian, but if you see meat in the list, ask for it without. For vegans, although cheese is an important part of kahvaltı, there are so many nut butters, jams, vegetables, olives, and pastries to choose from you won't have your coffee on an empty stomach!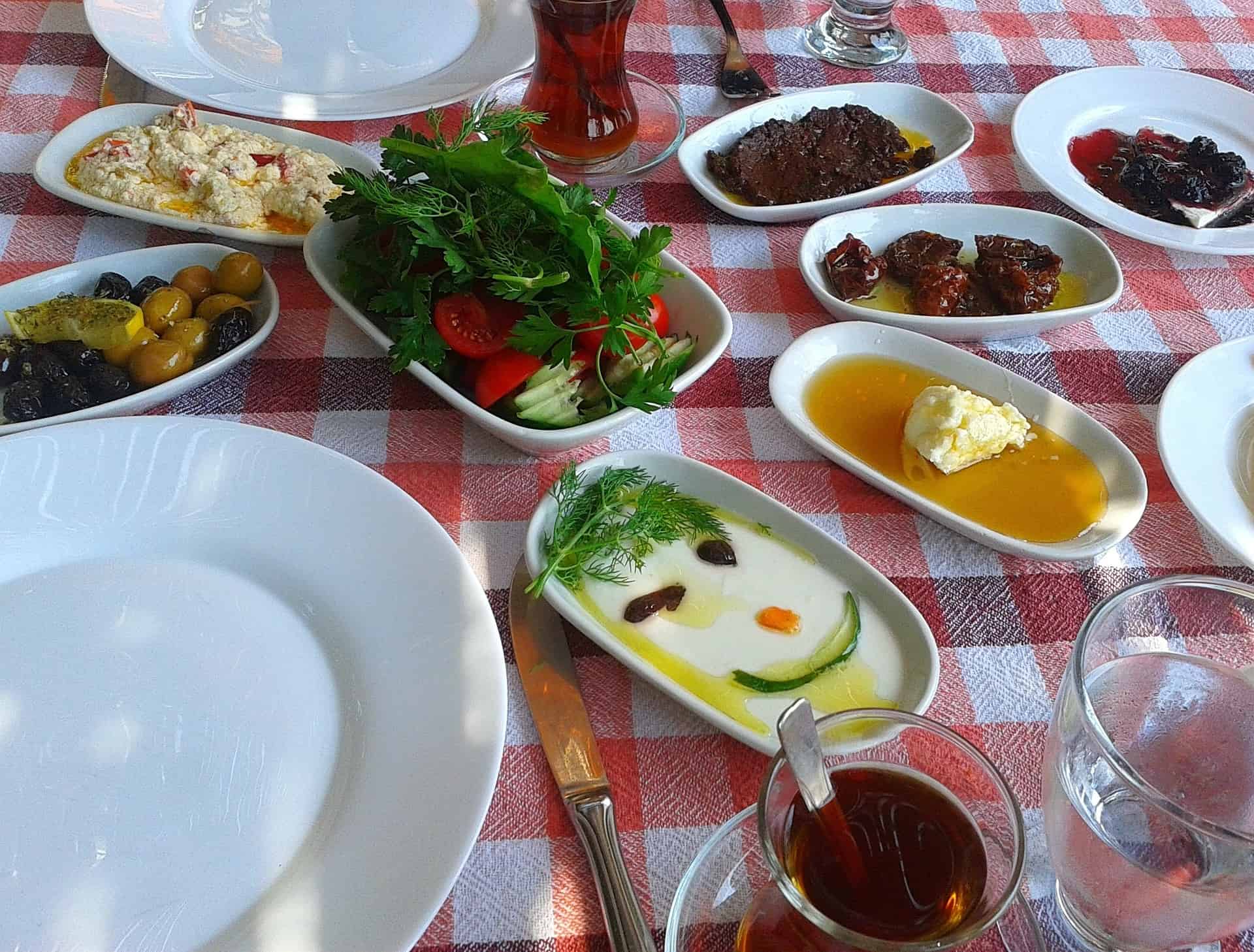 One tip especially useful for vegans is asking for nar ekşisi sosu (pomegranate molasses) and olive oil if it's not already on the table. Mix them up, add spices and olives if you can, and dip your bread in for a surprisingly satisfying sweet and salty addition.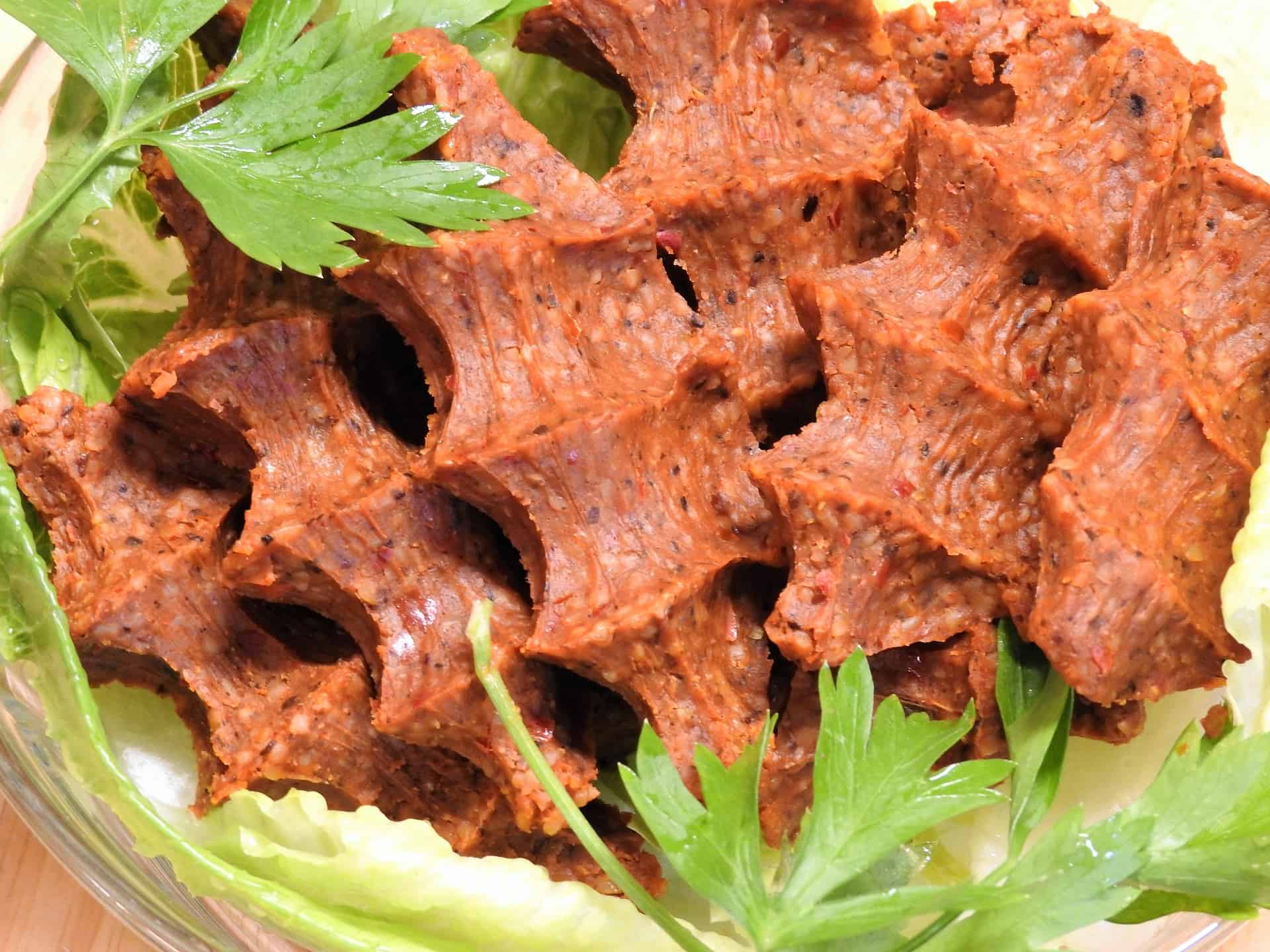 Çiğ köfte
Liking this wrap will be a lifesaver during those long days of seeing the sights and walking up hills. Originally made from raw meat, where the spices "cook" it, çiğ köfte is now conveniently vegan due to recent sanitation and hygiene laws. Parsely, lettuce, mint leaves, nar ekşisi sosu, and sometimes slices of tomato add to the köfte mix of bulgur, onion, scallions, garlic, and tomato paste. Ask for acılı for the famous isot spice, a special dried pepper that comes from Şanlıurfa, or acısız for those who prefer something milder.
Meze
Although going to a meze restaurant can be very expensive if you drink rakı (but definitely worth it!), the meals in themselves are actually quite affordable to share. Luckily for you, vegetarian dishes are very common and is a perfect opportunity to try new foods with friends.
My favourites are cevizli roka (walnut and rocket leaves in yoghurt), şakşuka (tomato and eggplant), beyaz peynir (white cheese), and whichever house salad is available. Some places will also have seasonal vegetable dishes, like deniz börülcesi (sea asparagus). Do try to go with some Turkish friends because these meyhaneler usually have live music or at least play old Turkish songs. It's so fun to be in a room full of people singing along, even if you don't know the words.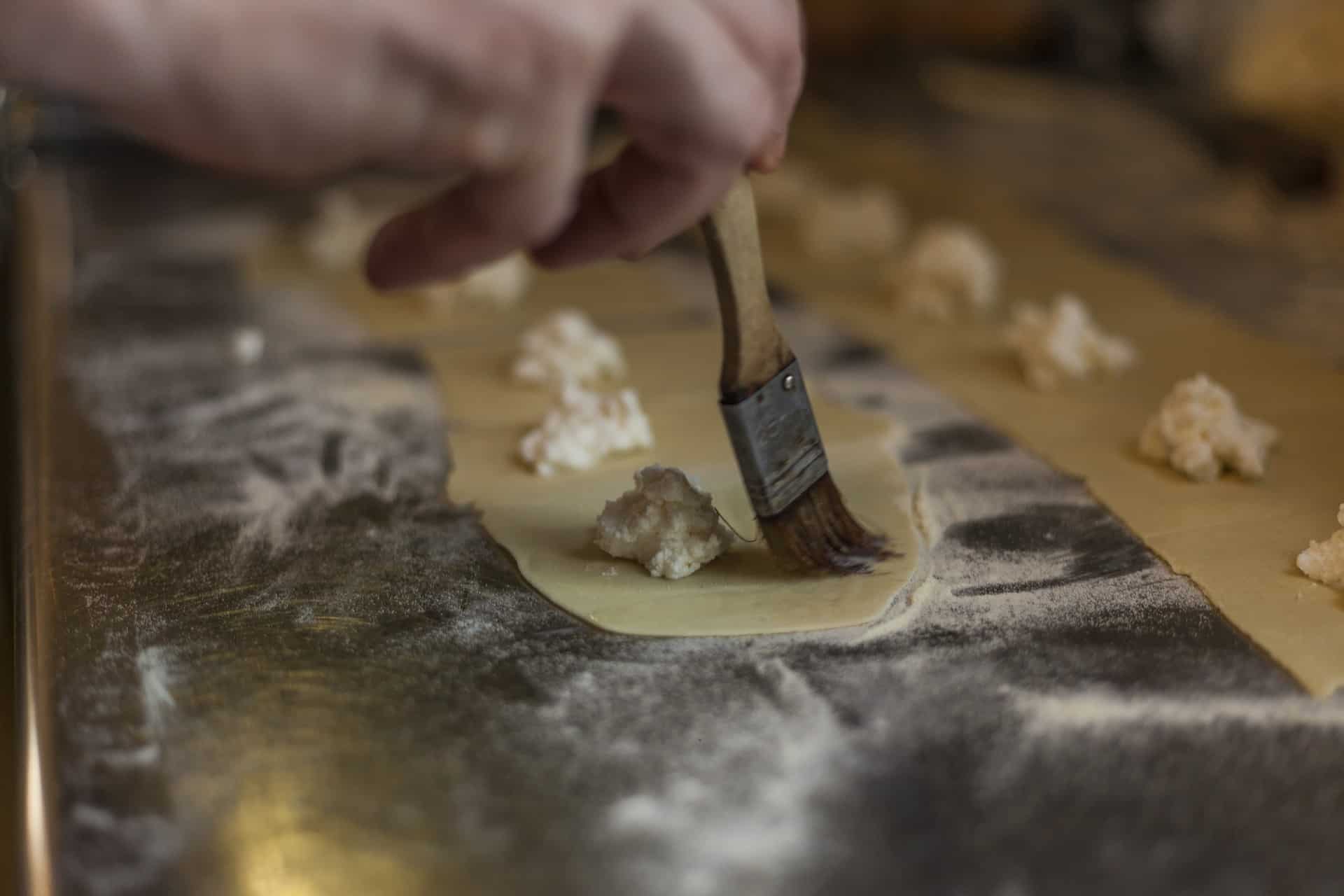 Mantı
While you may not be able to try the other foods that have made Central Anatolian city Kayseri famous, such as sucuk (sausage) and pastırma, luckily their third famous food comes in a vegetarian form. Mantı, small dumplings steamed or fried served with yoghurt, tomato sauce, and mint, come in ground beef, spinach, or potato varieties. Try the handmade spinach ones at Hala Mantı ve Ev Yemekleri, a restaurant just off Istiklal Caddesi. This restaurant also has decent gözleme (see below).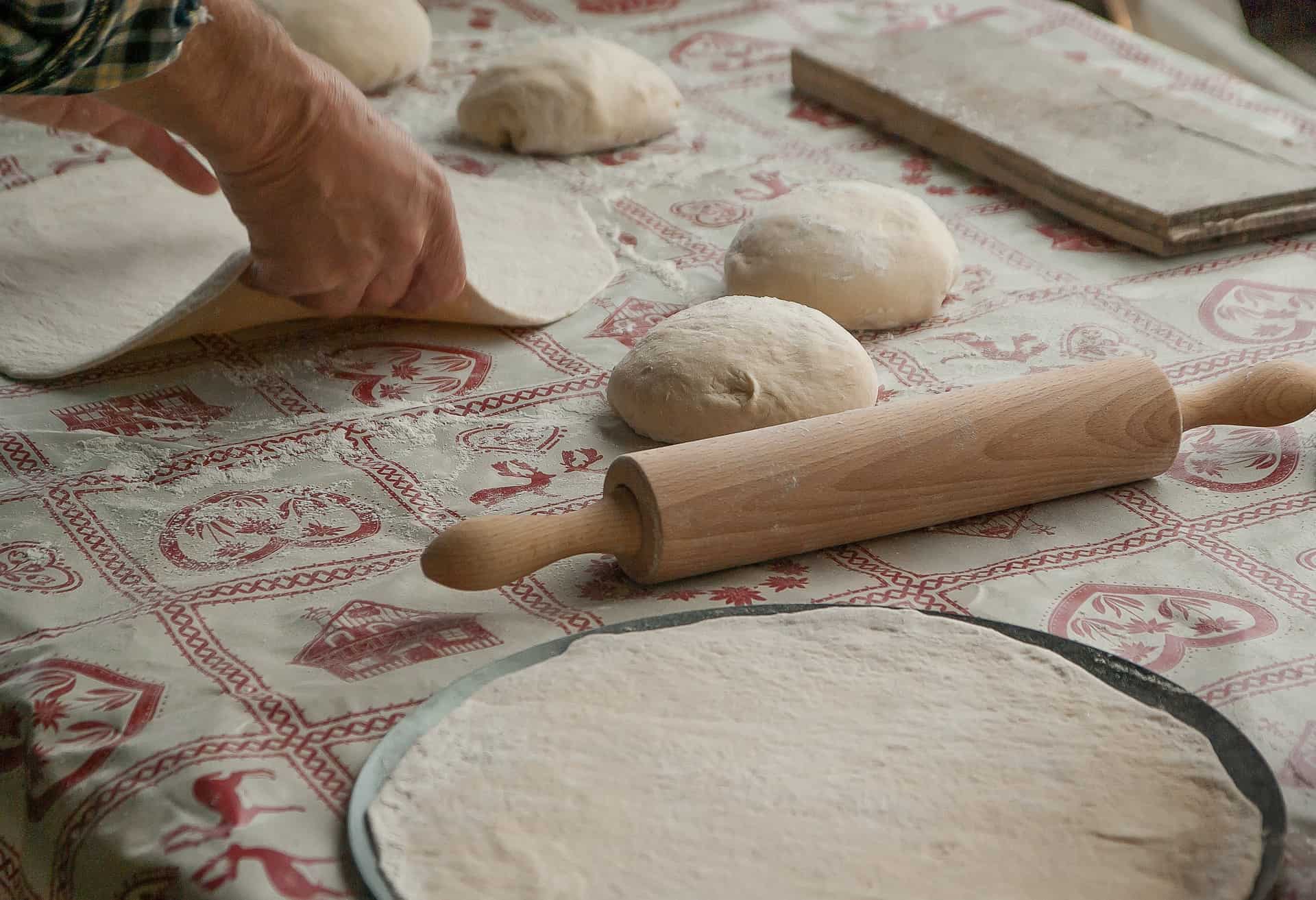 Gözleme
Gözleme is a simple food that has somehow captured the hearts of most yabancılar. It's usually the first thing I try to eat when I return to Istanbul, and no matter where I buy it from, I'm never disappointed. While it's called "Turkish pancake", it's really more like a Turkish quesadilla; hand rolled yufka dough is stuffed with a variety of fillings, then gently fried on a large pan. I usually get potato, eggplant, and kaşar cheese from Rezene in Şişli, but vegans can rejoice (and get some vitamins) with other options like spinach.
Kumpir
Turkey's answer to the baked potato is especially delicious when eaten leisurely by the water. First the biggest baked potatoes I've ever seen are mixed with butter and cheese and then topped with a variety of options. Most of the toppings are vegetarian, and you'll easily see which has meat from the chunks of sausage.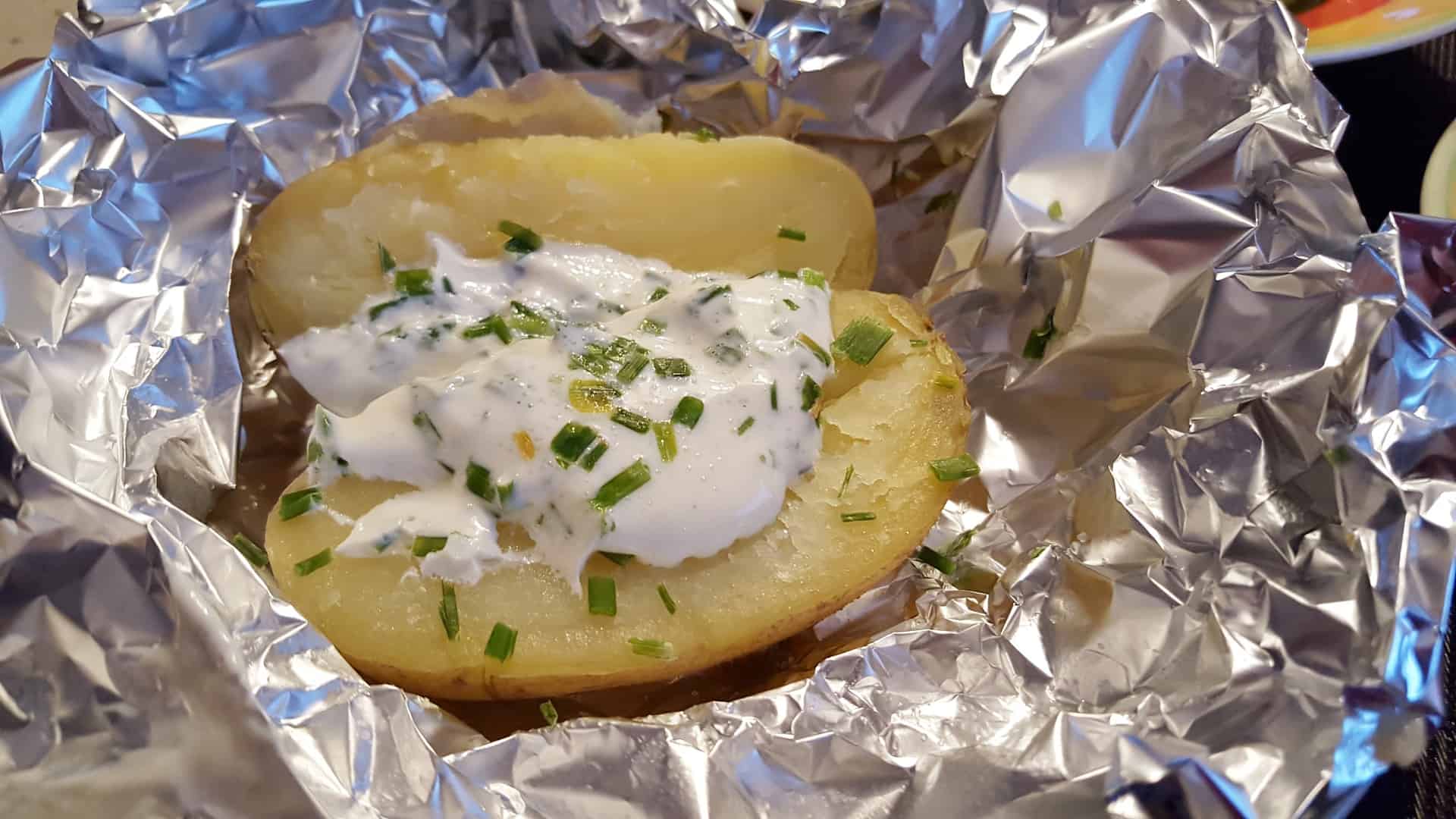 My favourites are haydari (yoghurt dip), green olives, kısır (spiced bulgur), corn, pickles, and carrots and beets garnished with ketchup. Vegans will have to ask for tereyağsız and kaşarsız. (without butter and cheese) This will probably lend you some strange looks from the kumpirci, but you'll still feel very satisfied from all the toppings. Ortaköy has become famous for kumpir, but I also like buying it in Kadıköy and taking it to the seawall for a picnic.
Ana Yemekler
The truly best and most reliable way to be vegan or vegetarian in Istanbul is to have access to a Turkish family. While some of the following meals are available in restaurants, do ask a Turkish friend (or their parent) if they could help you make these: yaprak sarma (stuffed grape leaves), mücver (zucchini fritters), bulgur köftesi (bulgur "meatballs"), etsiz kuru fasülye (stewed white beans), and more. Learning how to cook is a great way to connect with friends and share cultures. Don't forget to cook them your favourite vegetarian dishes from back home as well!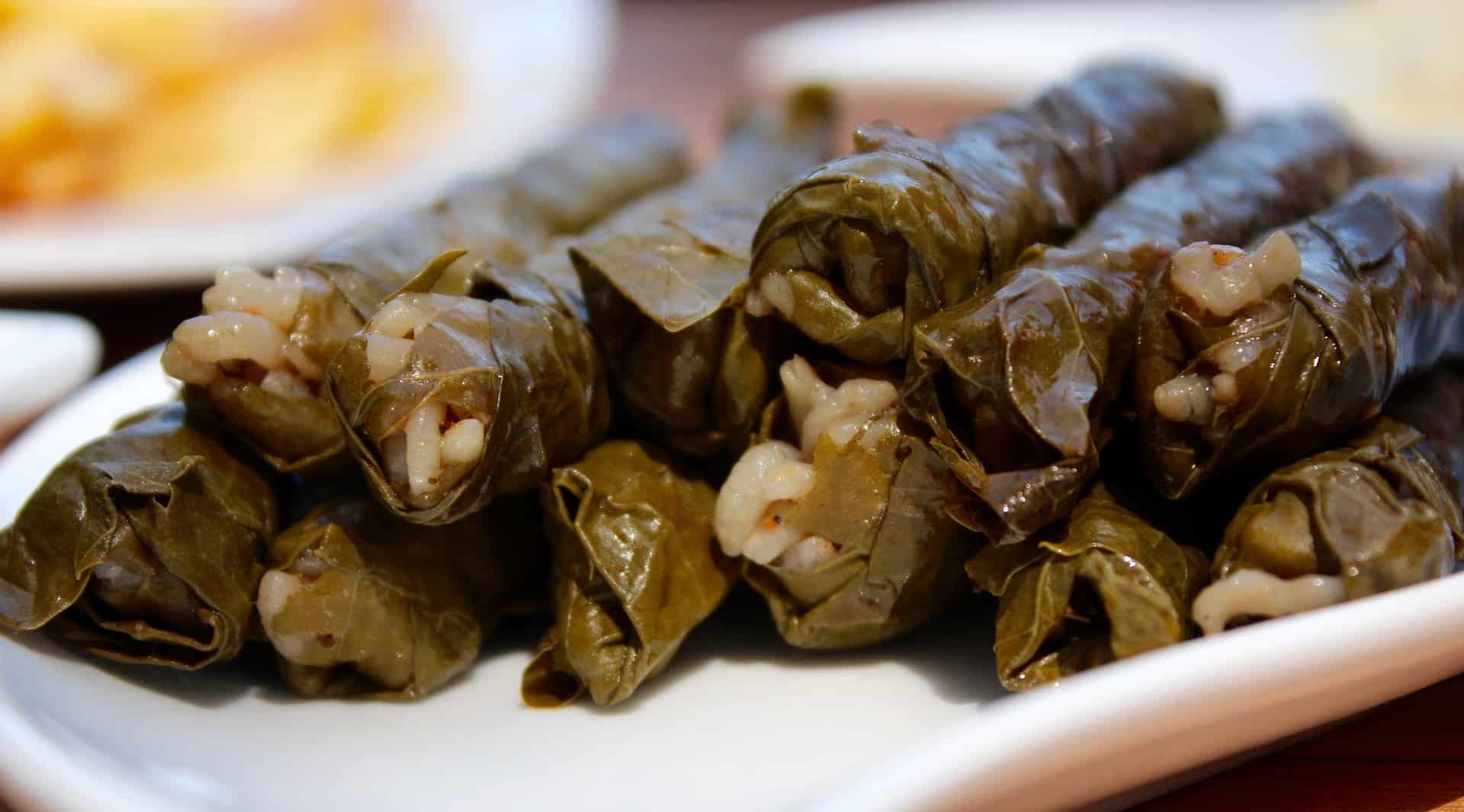 While this is just a short list of the many vegan and vegetarian foods available in this city, hopefully it provides an exciting beginning to a long love affair with Turkish food. Did we miss any of your favourites? Comment below!