Unpredictable Spring showers can put a real dampener (pun intended) on one's social calendar. But even if you have exhausted the city's museums and mosques, there are still lots of new things to discover without getting your feet wet!
Whatever your mood, we've got you covered.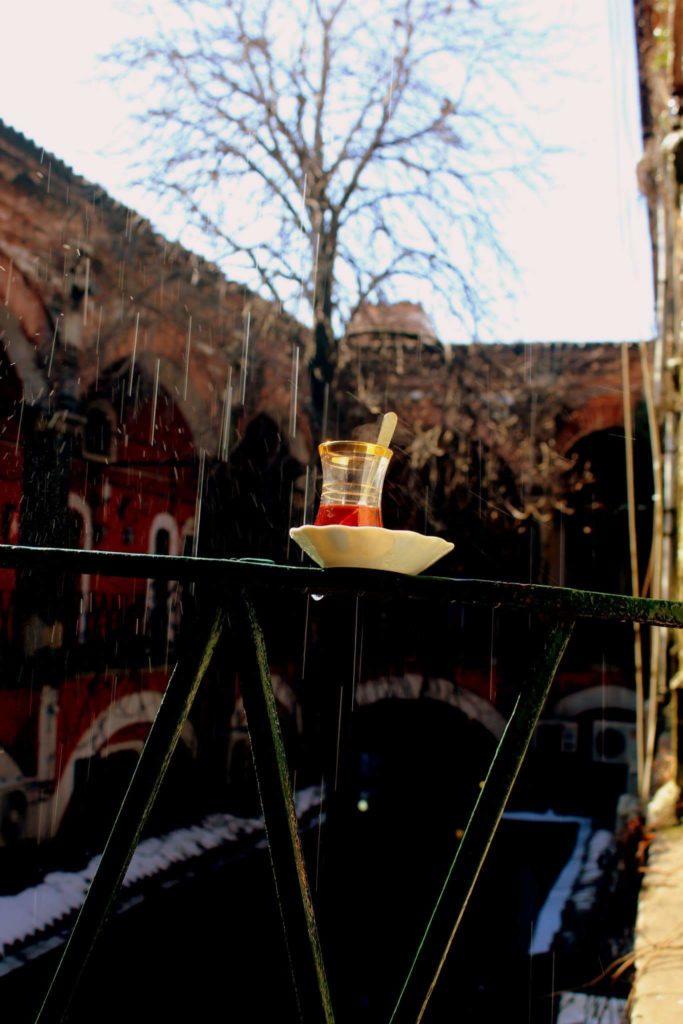 Get active
Plenty of destinations allow you to still do something energetic with your day.
1) Climbing: Those who like to add a dash of adrenaline to the weekend can head to Boulderhane in Kağıthane. Finding this place may involve weaving through the backstreets of Levent but when you find the magic red door you will be glad you made the effort.
When I turned up at Boulderhane I had never done any climbing before, but I didn't feel like I was gate-crashing the party. In fact the serious climbers and trainers were on hand to offer advice and motivation every step of the way.
Boulderhane recommends taking a one-hour lesson to learn the basic climbing skills before you begin. For more information go to www.boulderhane.net.
2) Paintball: If you are looking for fun activities to do with a group of friends on a miserable day, don't rule out paintballing. EVO Sports has an indoor venue complete with just the right mix of fake smoke and warehouse vibes.
Laser tag is another indoor option offered here.  Go to www.evosports.com to find your closest venue.
3) Escape rooms: Wherever you are based in Istanbul there is probably an escape room that's close enough to warrant a visit. Most of the popular venues have are in English or have an English option. Here are some of the most popular!
Escapist – This is one of Istanbul's biggest. With seven different games to choose from including an Agatha Christie room it's a good choice if you are going to be here for a few hours and want a lot of choice.
Vampire Evi – Horror movie fans will love the eerie ambiance of this escape room. Based in Taksim, it's one of the most popular places to get trapped!
Maze-up If you are in the Bakırköy area why not give this one a try. There's a choice between two games: Ottoman (a hunt for a diamond) and Reborn. Since this escape room isn't as macabre as many others, it may also be suitable if you want to bring along your younger kids.
Tuzak – If you are looking for an escape room on the Asian side, Tuzak is an excellent choice and consistently gets rave reviews.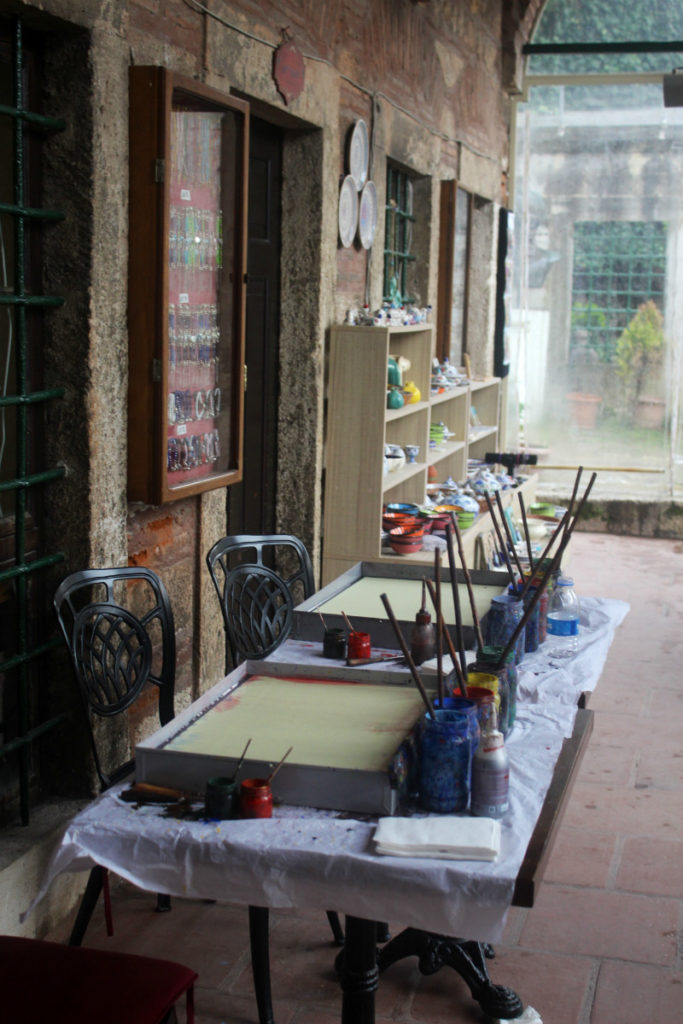 Get Arty
When you can't get out and about, why not take on something creative?
4) Art Workshops: These atölyeler are in plentiful supply. What better place to learn about Turkey's traditional art forms than at a historic medresi (educational institute) built by Mimar Sinan. At Caferağa Medresesi you can choose from one of twenty traditional art forms from ebru (marbling) to calligraphy. You can even take a course in Ottoman Turkish if you feel like a challenge! If you are not interested in doing workshops you can observe classes, or go for tea at the quaint cafe and generally soak up the vibe. Call in or visit their website at tkhv.org.tr.
5) Improv: If you consider yourself more the theatrical type or just like to be entertained by those who are, improv may be for you! The Clap perform regularly and host jams so you can learn the art of improv yourself! For more information on upcoming events  check out the official Facebook page for The Clap.
Get Lazy
Relax, relax, relax.
6) Coffee shops: Rainy days are the perfect excuse to lounge at a cosy cafe in an otherwise frenetic city. If you like your cafes nostalgic and Instagram friendly then head to Cafe Naftalin. With hand-written menus and a decidedly bohemian approach to decorating, it's easy to see why people make the trek to Fatih from all around Istanbul to visit this kitschy cafe. If you are feeling as grey as the weather, it's a great place to cheer yourself up and make new friends (even if its just with one of the many cats here!).
Vintage lovers will also love Fahriye. Imagine stepping through a time portal and into someones living room circa 1974 and you have a good idea what to expect at this Moda cafe. Poke through their record collection, grab a book from the shelf and make yourself at home!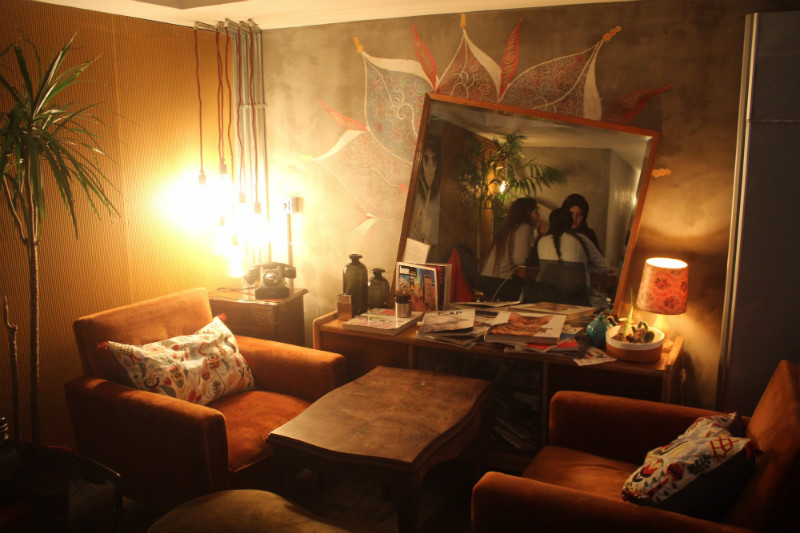 With quirky murals, bright cushions and Kinder Surprise eggs on sale, Böcek in Moda has mastered the fun, youthful vibe. It has a great selection of food and drink that can take you from breakfast (there is bacon!) all the way to dinner. You can smoke upstairs which may be a plus for some, when it's raining.
Meeting friends? The perfectly manicured Minoa near Beşiktaş is a cafe which suits most tastes. It has an adjoining book shop and a large selection of English books.
If you wish to do some rainy-day people watching though, I would recommend Cafe de Cuba or Latife Türk Kahvesi in Beşiktaş. Both have an open front perfect for soaking up the street life.
If you get caught in a rain-shower in Taksim, Ravouna 1906 is a good place to retreat. You can sit under the awning of this olde worlde style cafe and watch the world go by or at least life on İstiklal. If you prefer to get a bird's eye view of the chaos you can also take your coffee up to the seventh floor.
7) Cinema: A rainy day is a great time to catch that Oscar nominated movie you have been meaning to see. Başka cinema shows films from around the world in cinemas across the city. Check out their schedule at www.baskasinema.com.
The Istanbul film festival runs from the 5th to the 15th of April and showcases both Turkish and foreign language films. You can buy tickets at film.iksv.org/en.
All images courtesy of the author.