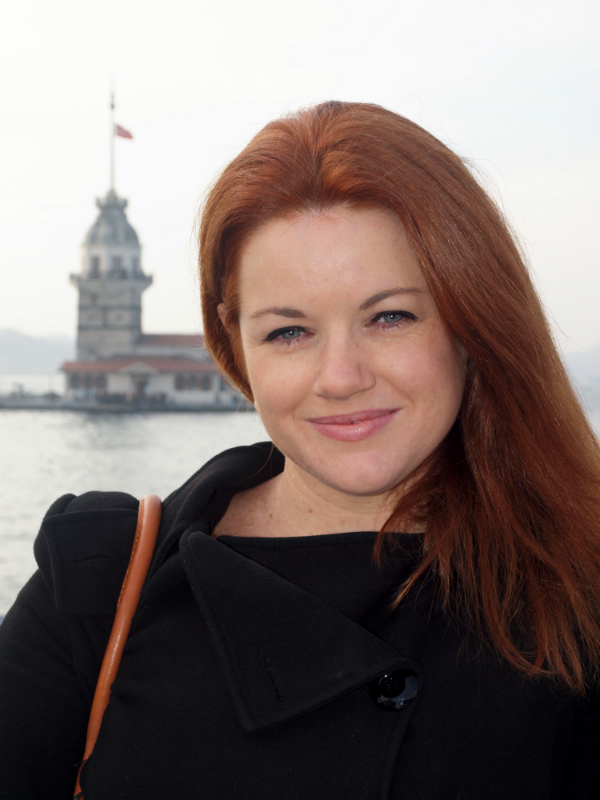 The recently released Moon Istanbul & the Turkish Coast is a not-so-ordinary guidebook. At 480 pages in full-color, it's the perfect companion for any trip to Turkey; there's something for even the most experienced veterans of Turkish travel. Featuring our lovely city of Istanbul and spanning the Mediterranean, Aegean and Marmara seas (and beyond!), the guide offers readers a wealth of information so that they can make the most out of traveling to some of Turkey's most beautiful spots.
The driving force behind this guide is local freelancer and long-time expat Leeann Murphy. We had the opportunity to chat with her about the project.
Could you tell us a little bit about yourself and what ultimately lead to you moving to Turkey?
I'm a 30-something former consultant and strategic planner in Australia, turned budding travel writer – thanks to a move to Turkey in 2010. It wasn't one thing that led me to move here but a series of events.
I had always wanted to live overseas, but my father had a terminal illness for most of my 20s, which kept me close to home in Perth, Western Australia. When he passed away in 2009, I came to Turkey for respite and to visit my best friend who was teaching here.
Within hours of landing in Istanbul I had this overwhelming sense of being 'home' and after three weeks of travel, I was hooked on Turkey – I wanted to see more.
As an avid belly dancer, I returned to Turkey in 2010 to participate in a series of belly dance events and to travel more of Turkey and the Middle East. I packed away the corporate suits, pulled out the backpack and dance shoes and moved to Istanbul to paint a new life canvas.
Regular freelance work, and a (highly addictive) flexible lifestyle to work and travel when I wanted, saw a few months of living in Istanbul turn into a year. Five years later I'm still infatuated with the country and love building my writing portfolio about my greatest muse – Turkey!
You've been here for several years now and are well-versed in the freelance world, but writing and photographing a full-on travel guide still seems like an intimidating project. What motivated you to take on the challenge of something as daunting as a 480-page guidebook?

The project to write the second edition of Moon Istanbul & the Turkish Coast for Avalon Travel was intimidating initially because I had never written a book before, nor had I worked so intensively with a publishing company where I had to liaise with editors, art directors, cartographers and marketing professionals all at the same time. But I thrive on challenges and the project combined so many of my passions – writing, researching, travel, food, photography – that I was highly motivated to undertake the project from the get-go.
From a logistical sense, my job was to update the guidebook and fellow Istanbullu, Jessica Tamturk, did an outstanding job on writing the first edition. It was therefore less daunting having her work before me to guide the process.
I was also confident with my subject and how to get from point A to B, having enjoyed visiting many of the towns in the book prior to writing it. The thought of travelling solo around the western and central parts of Turkey to see the places I loved was also a motivating factor.
The only daunting part was completing it during 2013/14 when Turkey was under a lot of change with the fall out of Gezi Park, the changes in Presidency, a plunging Turkish Lira, bans on social media, etc. – things moved fast so trying to cover it accurately and objectively for the potential range of future readers was a challenge.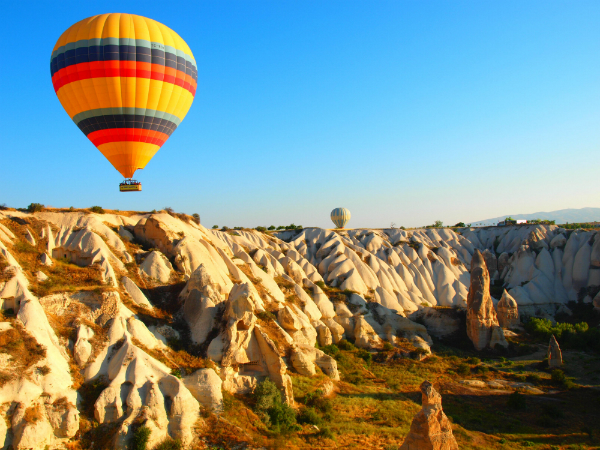 What was the process like of documenting something that covers such diverse and large areas? Logistically, how does it all come together?

Once my proposal to write the guidebook was accepted, I broke down the project into achievable components. Chapter by chapter, town by town, followed by neighbourhood by neighbourhood. I then researched locations, including attractions and businesses, from my home-office in Istanbul prior to visiting each destination to confirm my research and write about first-hand experiences I had. The recommendations and information in the book is result of networking with travellers, local residents and business owners, as well as reviewing a range of travel websites and reputable literature. I had an agreement with my editor, art director and cartographer to submit chapters, images and mapping details every one to two months which kept me on deadline.
I imagine that you'd get off the beaten path pretty frequently with a project like this. On a personal level, are there any moments that really stood out as memorable to you? Any places you'd especially recommend, perhaps to someone who has lived here for some time and is looking for something a bit more unique?
I wanted the tone of the guidebook to be as if I were guiding the traveller personally. To do this, I put myself in the locations and experiences that the most off the beaten track traveller would want to know.
I travelled by dolmuş (shared taxi), municipality buses, coaches, planes, trains and boats. I drew on my previous adventures and gained new ones so I could write about experiences honestly. These adventures included hiking to villages, relaxing on blue cruises, paragliding over Ölüdeniz, cycling Bozcaada, kayaking over the sunken city of Kekova, taking a hot air balloon over Cappadocia, walking the Saklıkent Gorge and more!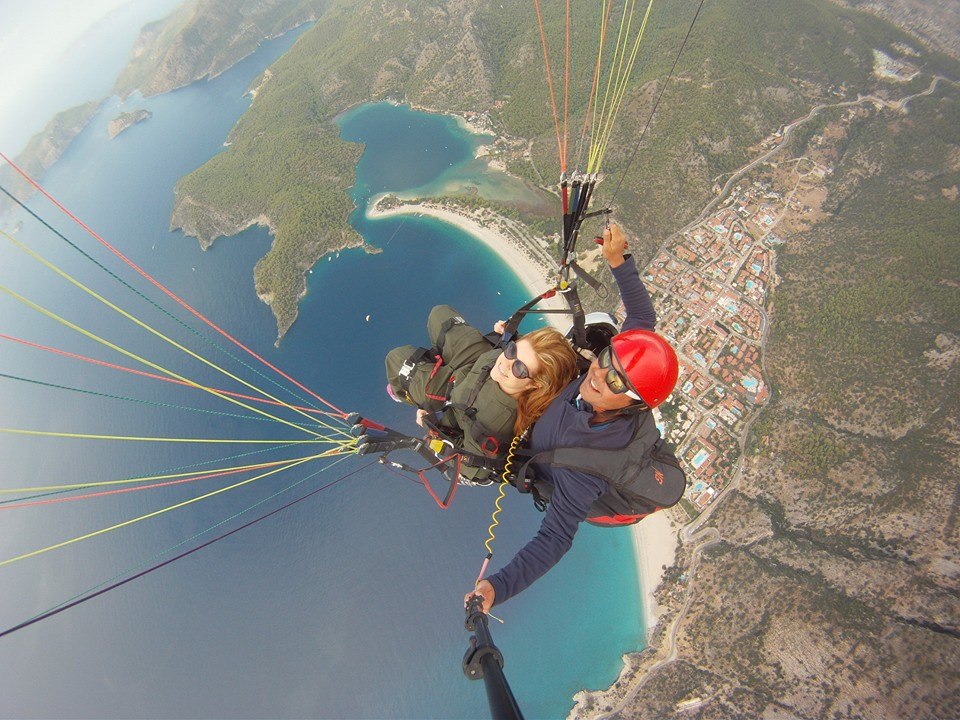 My favourite moments were those times of unique experiences: Sharing the front seat of a dolmuş with an inquisitive local lady on the remote Biga Peninsula (which I wrote about here: The Reality of travelling solo as a woman in the Middle East); seeing the whirling dervishes on a Saturday evening in Konya; and visiting the somewhat remote Çandır Kültür Evi that celebrates Yörük culture near Dalyan where the owner and his wife shared a meal with me of gözleme, freshly baked bread with honey, and a pomegranate picked from their grove. I guess, anytime I felt completely immersed in the culture of Turkey are my fondest moments.
I also loved visiting the small, uber-hospitable businesses that have created something unique to write about, such as restaurants like Asma Yaprağı in Alaçatı, Pumpkin Restaurant and Art Gallery in Göreme and Ratatouille in Kaş, which have small menus full of ingredients handpicked from local markets by the owners/chefs, and Somatçı Fihi Ma Fih in Konya that recreates dishes referred to Mevlana's work. Then there were the unique places to stay that were impressive too.
For expats who have lived here for a while then I would say they should definitely put the North Aegean coastline on their bucket list. This area felt less touristy for international travellers. Ayvalık, Assos, Bozcaada – all were overflowing with gorgeous boutique hotels, beaches and gourmet restaurants that are a good place to get among the locals and vacation away from the international crowds.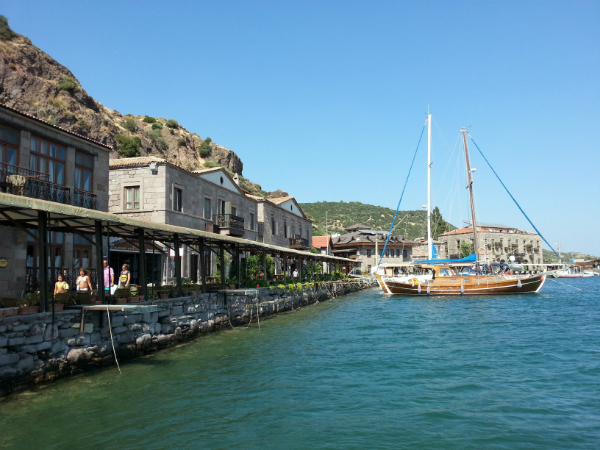 What do you feel distinguishes Moon Istanbul & the Turkish Coast from a Lonely Planet or other traditional travel guide?
Moon Travel Guides are generally written by one author and so you get the feeling of travelling with one person – a personal guide as such. The language used is easy to follow and the book is lightweight to pack in a handbag or backpack amongst the cameras and sunscreen. We also cover the essential places that international travellers go so they don't have to haul around heavy books filled with places they'd never visit on a two-week vacation.
Expats living in Turkey will appreciate the detailed information on how to go between towns and cities using the dolmuşlar and other forms of transport. The details on local transport details are what I felt other guidebooks lacked and "how do I get to…." is a question I see often on social media. The Moon guidebook is therefore a good resource for expats to have for themselves or their guests as it contains information such as dolmuş fares and schedules, as well as the location of otogarlar (bus stations) and information on navigating local transportation ticketing systems – information in English that is often difficult to access in the cities and towns.
The company itself – Moon Travel Guides – was founded in 1973, as one of the first advocates of independent travel. Moon started with guides to Asia and has become the premier publisher of guides to the Americas. They like to pick authors who have a passion for their destinations – women and men who are politically- and culturally-minded, informative, adventurous, inspiring, and have great stories to tell. I'm thrilled they picked me based on these requirements!
Authors are also encouraged to experience activities and destinations the same way the readers do – firsthand – making it possible for Moon to deliver up-to-date, reliable, and entertaining information. All recommendations, including those for sights, activities, hotels, restaurants, and shops, are based on each author's individual judgment. Moon's authors don't accept payment for inclusion in the travel guides, nor do they accept free goods or services in exchange for positive coverage. This means the information in the guide books is unbiased and honest.
Moon is published by Avalon Travel, a member of the Perseus Books Group that also publishes outstanding travel titles such as European travel guides by acclaimed travel writer, Rick Steves. Istanbul & the Turkish Coast is therefore in good company with other reputable travel titles.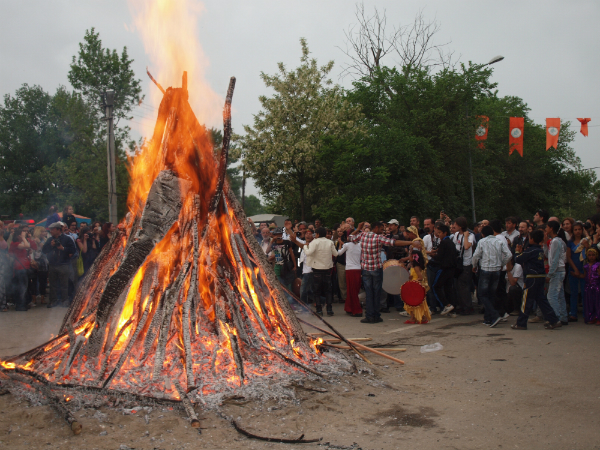 Thanks again for discussing with us! As a veteran expat, do you have any last words of wisdom for our Istanbul readership?
I wouldn't call myself a veteran at five years of living here, but I can recite several pieces of advice that I seem to always say to newbies:
Let go of having a plan in Turkey. Learn to embrace the country's spontaneous ways that deliver rewards better than any plan you imagined.
Live in the moment more. Keyfi with friends and strangers once in a while – and learn the art of idle relaxation by treating the senses to the sights, aromas, tastes, and feel of the country.
Don't see travel as visiting all the "must-see" sites. Connect with the diverse cultures of the country by learning the stories that shape the people you meet. Eat with them. Drink with them. Travel with them. That's when the best travel memories are made.
Get a copy of Moon Istanbul & the Turkish Coast and sound like a local expert when you provide Turkish travel advice to your international guests!
To keep up with the various adventures and writings of Leeann Murphy, you can follow her on Facebook, Twitter and Instagram.
All images courtesy of Leeann Murphy.