For those that have kept up with Chikirina since early 2015, it's quite clear that this brand of high-quality yoga and Pilates activewear has especially resonated with women in Istanbul. Even more noticeable, is that co-founders Janelle and Fulya aim to build, embody and promote a much-welcomed mindset of healthy living for the city. The personable and seriously dedicated duo have spent the past two years organically developing Chikirina into a true lifestyle brand and community. From working out of home and putting in serious hours at various festivals, events and workshops across Turkey, to recently being able to set up shop in the heart of Nişantaşı and host events of their own, Chikirina's success is testament to belief in an ideal and hard work.
In our various encounters over the past two years, Janelle Berberoglu's enthusiasm for her work has always shined through. As they hit their stride just in time for the start of 2017, we paused for a quick chat with the co-founder on her experiences and what we can hope to see in the year ahead.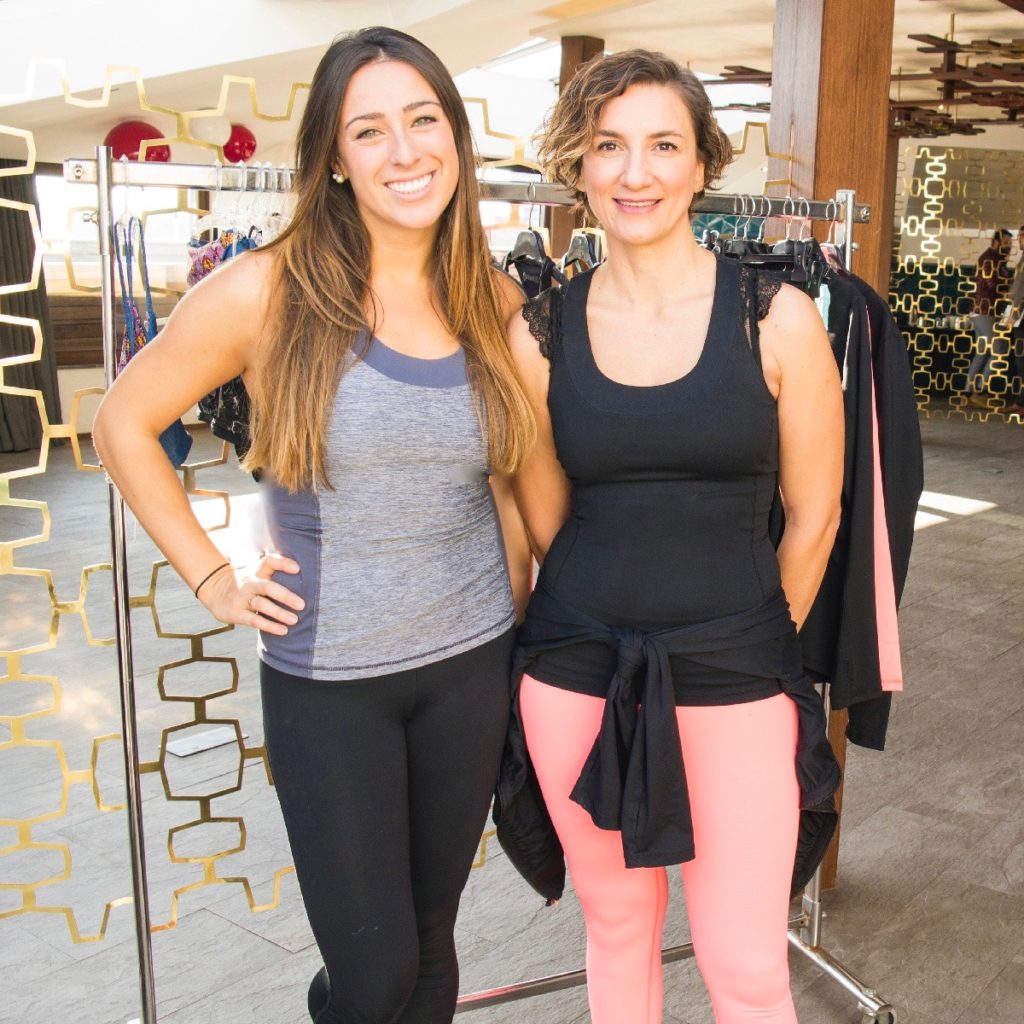 As the co-founder of Chikirina, how did the idea for this project come about? What was the motivation there?
Chikirina is the brain child of my cousin and I – both fitness enthusiasts with backgrounds in dance and Pilates, and career experiences in fashion. We picked up on the trends of yoga & Pilates here in Istanbul, noticing studios popping up left and right – and with that trend came the question of culture and lifestyle that accompanies it. Coming from the US where the "athleisure" concept practically dominates the market, it felt like an obvious next step. So my cousin and I teamed up to bring the project to life. My background in fashion merchandising and knowledge of US trends, plus her experience as a designer here in Istanbul for 10 years, paired us as the perfect team. We wanted to be more than just a brand selling clothes, we wanted to really bring in the culture and set an example of healthy and active living.
What brought you to Turkey and why start a business here?
As fun as it would be to say that I came here specifically to do this, my path getting here wasn't that intuitive. I moved here after graduating from Santa Clara University in 2013. Being half Turkish half American, I thought of it as a great opportunity to take a gap year and try to connect to the other side of my culture that I never really had the chance to explore. My "gap year" turned into 3 and half years now of my living here and starting the business. I think the most exciting thing about starting a business in this country is that when you come from a place like US where almost every market is so saturated, you end up seeing the opportunities so much clearer. What we may have that appears so obvious in the US quite possibly hasn't yet caught on here.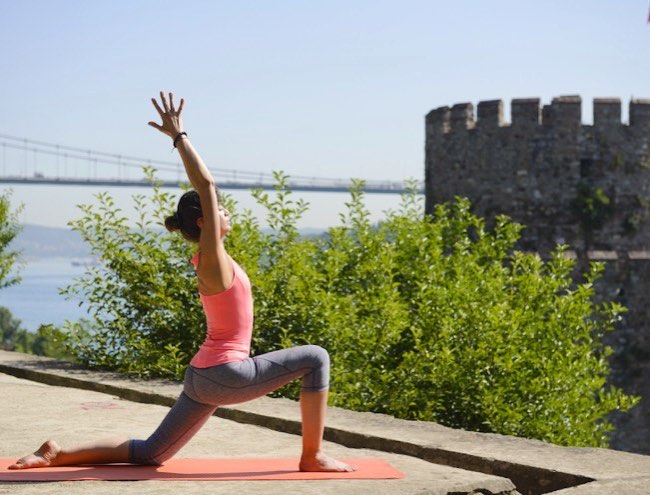 What has the response been like here? What is the atmosphere here like for this type of lifestyle in general?
In general the response has been very positive, especially among the community that we target. For people who understand the culture that we are inspiring, they are often very excited to encounter a Turkish brand doing what they know is already happening abroad. The feedback we get from customers is often encouraging, curious, and supportive. They know that the push towards health and wellness is a global trend and they are seeking out anything that accompanies that. However it must be said that Turkey also needs time to grow in this sector. The reality we face is that our market is still very niche, only a small percentage of the population is ready to make this kind of lifestyle a priority and it will still be a few years before it reaches mass market.
Could you tell us a bit more about your work at a local level? How does this compare to your international work?
We are very engaged at the local level. We built this brand pretty organically here in Turkey, through joining community events, selling in local shops, working with brand ambassadors who can spread word to their own communities, etc. We have just started transitioning into hosting our own events and pulling our own community together to spread our mission and vision.
On the international scale we are just beginning to grow the business. We wanted to start here, establishing ourselves as Turkish brand first, and then grow from there. Until now we've joined a few international trade fairs as our push towards others markets, and done a few Pop Up shops in the US. We'll be taking a few steps further in the coming year.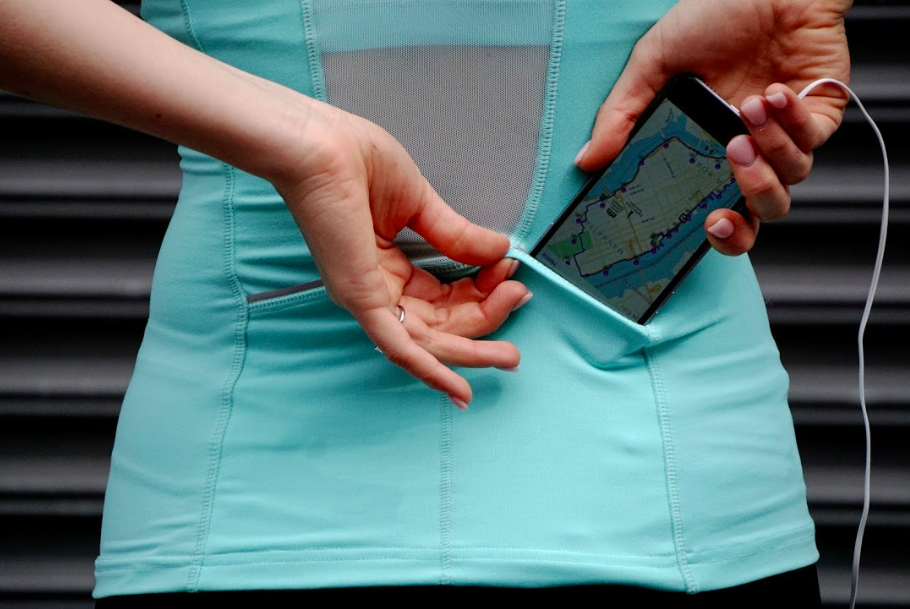 Could you tell us a bit about the materials you use and the inspiration behind the fashion lines you choose to pursue?
I can comfortably say that one of our biggest differentiating points is our fabrics. Both our active and swim collections use very high quality fabrics that dry quickly and feel like a second skin. This is the feedback we are constantly getting both locally and from trade fairs abroad. As an active lifestyle brand, comfort is a top priority.
In terms of brand inspiration, we are constantly researching the needs of women. We consider ourselves a brand inspired by superwomen – or really every woman – who is constantly pushing herself, juggling a million things at once. We empathize with the pressures and struggles that women face and we want to be a brand that support that lifestyle, through our clothes, accessories, and general culture.
What has been the biggest challenge of starting a business as a foreigner in Turkey?
I think one of the hardest things about starting a business here is the lack of clarity to attain proper information, especially when it comes to governmental topics. The bureaucratic system makes it almost impossible to talk to the right person or gather the right information to complete a task – and I think anyone who has ever applied for an ikamet can probably relate. Times that by 10 when trying to start a business, when it comes to accounting, finance, registration, patenting, taxes, and all the other fun stuff that comes with starting a business.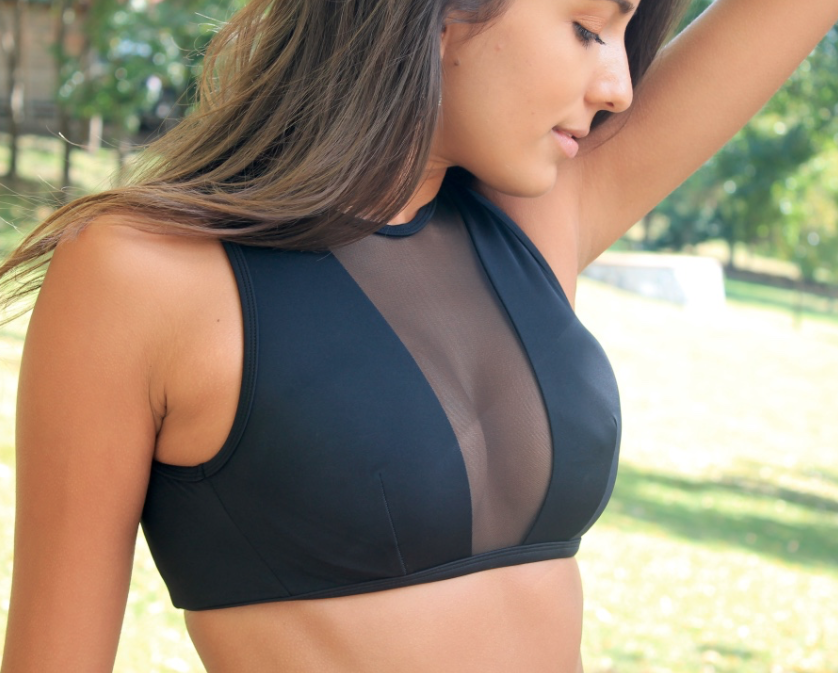 What is 2017 looking like for Chikirina? Anything we should expect in the coming months?
2017 is already looking to be a packed year for us. We will be doing more within the local community – first and foremost being events. We actually had our first big event called Find Your Beat on January 22nd, which took place at W Hotel. It's a big fitness festival that includes 9 workshops and a wellness market of our partner brands. The whole day was set around teaching people that working out is fun! And trying to pull together some unique sessions that aren't commonly found in the gyms of Istanbul – Acro Yoga, Cardio Dance, Hip-Hop Yoga, HIIT, etc. And the best part is that it was free! This again plays into our desire to create that community, and sell the culture behind our brand, not just the clothes.
On the global scale we will also be taking a bigger step towards international markets. We have a few fairs on the calendar and will be pursuing the US, UK and Dubai.
As you know, we're somewhat of an advice publication for foreigners living in this fine city of ours. Any tips or hidden gems around here that you'd like to share with our readers?
Hmm… well I can't necessarily claim these as "hidden gems" but a few of my favorite go-to spots — I shamelessly admit most are food related —  are: Rakı/mezes at Yare, breakfast at Cafe Privato, cocktails at Finn Karaköy, pizza at Cortiletto, and exploring the wholesale district of Eminönü – for anyone who hasn't done this – it's a MUST! You can find almost anything…
For more information, be sure to check out the official site for Chikirina. You can also follow them on Facebook, Instagram and Twitter.
All images courtesy of Chikirina.