Take Me Up the Bosphorus (TMUTB) is an exciting new project bringing English stand-up comedy to Istanbul. Thanks to the dedicated work of founder and comedian Aslı Akbay, local and international talents are bringing some much-needed humor to the local English-speaking community, while also providing exposure to up-and-coming performers. We had the opportunity to speak with Aslı about her work and what we can expect from the project, which has an upcoming open mic night on Monday 14 December at Arsen Lüpen.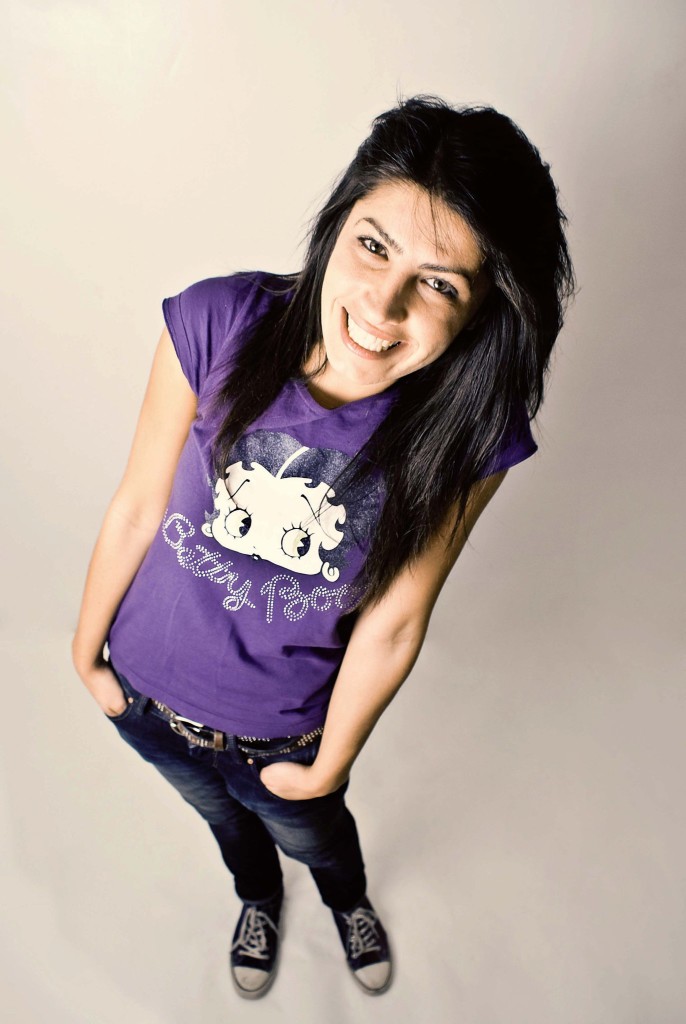 So Aslı, can you tell us a little bit about yourself and how you got into comedy? What has it been like being in Istanbul this time around?
I started doing Stand-Up comedy while I was living in the UK. I was working at the BBC at the time and the presenter of the TV show I was working on invited us to watch her do stand up. I later found out that she had completed a Stand-Up comedy course led by a brilliant comedian called Logan Murray. I attended the course – well it was more like a comedy workshop – and at the end of it we took part in our own Stand-up show and performed in front of an audience for the first time. I moved to Istanbul permanently in August 2014 and started trying out my comedy in Turkish! In December 2014 I started a Turkish open mic night with my friend Rusen Tuzcu, the night is called Komikrofon.
You mentioned at the lastest TMUTB event that this was essentially the second in a series of English stand-up events that you've been organizing and plan to continue. Where did the inspiration for this come from and what has organizing been like thus far?
I had the idea for an English Stand-Up Comedy night when a Polish comedian called Peter Szumowski approached me for an English gig in Istanbul. There wasn't one at the time so I decided to organise one! Our first gig was at Bahane Lounge Kadiköy on the 4th of October. I decided to also allow Turkish comedians to come on and be the supporting acts for the night. Our second and third English Comedy night was with Christian Steel, a professional comedian from the UK.
How would you gauge the reception?
The reception has been brilliant! It seems that English speakers in Istanbul really needed some English comedy in their lives.
How do you assess the stand-up comedy scene in Istanbul as a whole?
Stand-up comedy in Istanbul has really taken off in the last two to three years. Open mic nights in Istanbul have increased and due to this, new comedians are able to find places to perform.
Are there dramatic differences between the Turkish and English comedy scenes here?

Of course there are huge differences in the kind of material that Turkish and English speakers find funny. Cultural differences have the most impact of course.
What are some of the biggest challenges that you face here?
The biggest challenge is attracting an audience. Stand-up comedy is not something that Turkish audiences seem to consider when planning a night out. Therefore the increase in comedy nights also has a bit of a negative effect as audiences have started to be thinly spread.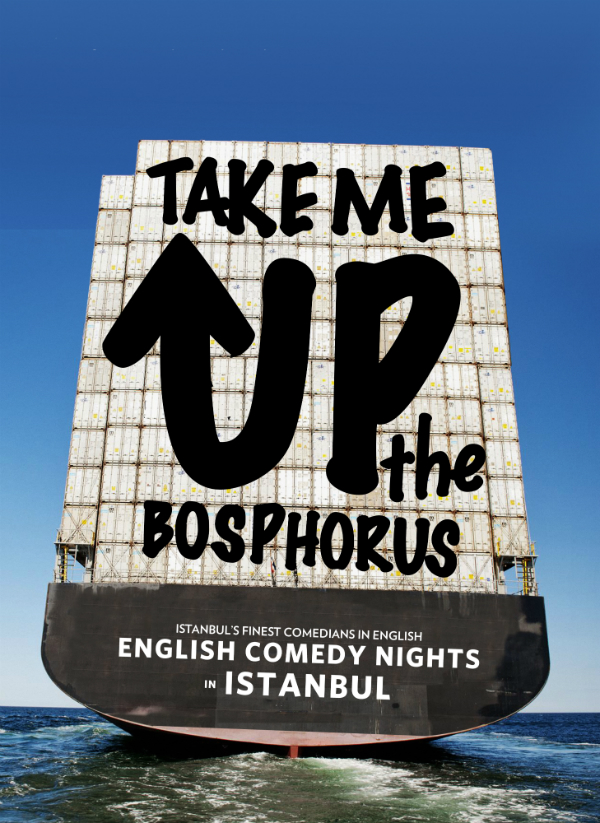 You recently hosted a well-known English comedian, which in and of itself must have some serious pull for local shows. Meanwhile, the opening acts all seemed to be locals, including a first timer. Is this a format you'd like to continue with? How do you come about finding local talent?
I think it's important to create opportunities for aspiring comedians. The comedians that appeared on the night already perform in Turkish. They told me that they trusted their English and so I gave them a chance. The first timer Ahmed Al-Shaibani was an audience member at our first ever show and asked me if he could perform.
Yes I think that I will continue with this format, but will have fewer supporting acts in the future as the show was a tad too long.
In your own individual stand-up, you seem to draw a lot from your own experiences as someone with a foot in two worlds. What or who are your influences and where would you like to go from here with it? Do you find yourself more interested as a performer, an organizer or something else entirely?
It's hard to say who my influences are as I have watched so much live comedy. My favourite comedians are Bill Hicks, Larry David, Jerry Seinfeld, Louis CK, Dylan Moran among many others. I would love to be able to perform a solo one hour show in English and in Turkish, but who knows if I can ever achieve that! I'd say I'm good at organizing events but I'd prefer to just perform.
I have to say I was pleasantly surprised that the performers at the most recent show were willing to be so uninhibited in joking about any topic. It essentially seemed like nothing was off-limits, which I think caught much of the audience by surprise. Is this business as usual? What has the general response to this been like?
Stand-up comedy is the most free performance art medium that there is. I don't think that anything should be off-limits. Most of the time comedy that is not on mainstream TV is free from limits. People enjoy pushing boundaries and shocking the audience. I think that's what makes it so much fun!
Any big events or projects in the near future that we should be aware of?
Our next night will be a free 'Open Mic' Event at Arsen Lupen on 14th of December. In January I plan to bring over another professional comedian from the UK and do 3 gigs with him. I'm really looking forward to that! The dates with the professional comedian are not set in stone yet, so anyone interested should follow our Facebook page.
Thanks so much for taking the time to chat. As you know, we're somewhat of an advice publication for foreigners living in this fine city of ours. Any hidden spots to visit, comedians to check out or anything else you'd like to plug?
Thank you Yabangee for your support! I don't think it's very 'hidden' but there is a band called Suitcase who perform every Wednesday and Friday night at Buddha Bar in Kadiköy on 'Bar's Street' (Kadife Sokak). They are the best English cover band I have seen and they play all the classics. I definitely recommend checking them out.
For more information, be sure to follow the official page of Take Me Up the Bosphorus and check out their upcoming 'Open Mic Night'.
All images courtesy of Aslı Akbay.