*Editor's Note: The following is on behalf of BU Paws. You can learn more here.
Organization: BU Paws, a program of Boğaziçi Vakfı
Title: Organizational Development Intern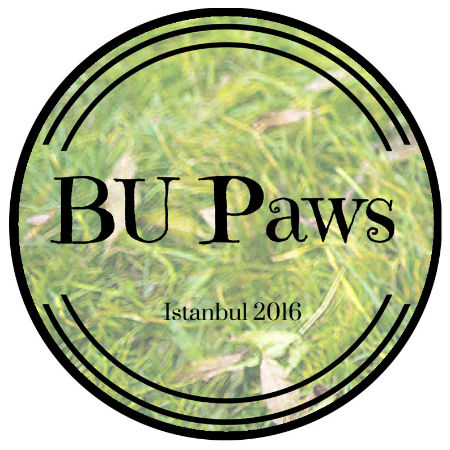 Description:
BU Paws is seeking an Organizational Development Intern to join its team. The position will provide an opportunity for a young professional to gain experience in communications, market research, and business development. You will help our organization's mission to care, house, and feed the dogs of Boğaziçi University by coordinating internal communication and helping to identify corporate and private supporters. The ideal candidate will possess creativity, attention to detail, and strong organizational skills.
The intern will assist the Director of BU Paws, Defne Arsoy, to manage internal communication between the director and project leaders; support project leads when appropriate, such as executing social media strategies; research corporate and private support; and develop and maintain a client relationship management system. Field work with dogs at the sanctuary is certainly welcome but not a requirement for this position. Hours are flexible and remote work is required. The intern will need to work remotely, as the BU Paw's facilities are designed for housing dogs and are not currently appropriate for computer-based work. The intern should be prepared to begin on April 1st and ideally be willing to commit to a 6 month period; however the ending date is flexible and can be discussed further.
BU Paws is a special program under the auspices of Boğaziçi University's Wildlife Conservation Commission with the mission of feeding, housing, and caring for the dogs who call the university home. The project operates a facility located in the woods of Boğaziçi University's historic south campus under the management of Director Defne Arsoy and Facility Manager Ahmet Colak. In addition to caring for the university's dogs, BU Paws' mission includes supporting the growth and development of the university committee by improving the relationship of humans and animals on campus.
Projects / Learning Outcomes:
The intern will be supervised by the director, as well as receiving guidance from project leaders when appropriate. The intern will receive training on BU Paws' protocols regarding internal/external communication and care for the animals. The intern will learn cross team communications and project management skills, as well as gain experience of relationship marketing. After a period of training, the intern will represent the organization in communication with university and external stakeholders, including potential corporate partners. Interns who successfully complete the internship period are eligible to receive a letter of recommendation.
Qualifications and Requirements:
• Good organizational skills and ability to follow multiple streams of communication
• Strong communication skills in both Turkish and English
• Use of MS office suite – basic Word, Outlook, and Excel. Powerpoint and Project are helpful.
• Professional presence and demeanor
Please apply by sending your resume and a brief statement of interest to defnearsoy@gmail.com.
Location: Istanbul, remote
Position Type: Internship
Salary Level: Unpaid
Job Function: Organizational Development and Administrative Assistance
Approximate Hours Per Week: 10-15