Fans of dubstep and gangsta rap are sure to get a kick out of Fate Fat (real name: Fatih Ucum), one of the rising stars of the Adana hip-hop scene. Along with energizing beats and catchy rhymes, his music videos are inventive pieces of cinematography produced on a shoestring budget. In the finale of his music video trilogy Bizik, for instance, he and his bicycle gang take over the streets of the Adana 'hood, doing flips and tricks that are edited into a bicycle ballet choreographed to a grungy beat. "Having a cool bike is everyone's childhood dream," explains Fate Fat, "especially if you grew up in a poor neighborhood like I did. Think about it: You ride your bike all over the neighborhood with the other kids. It was a dream for me. Then it became a video element in my own music."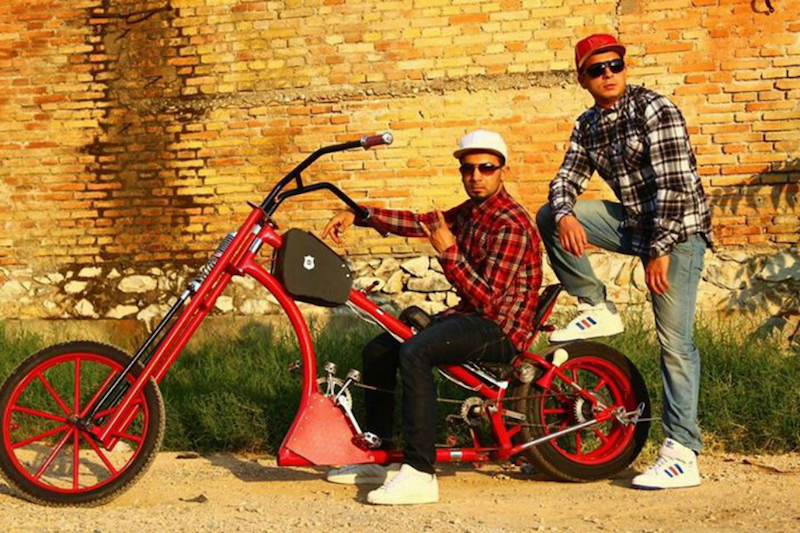 Fate Fat was introduced to rap through the tracks of famous rappers from the U.S. "I first heard rap music on my uncle's Walkman in 1995. The first rappers I listened to – Eazy E and Notorious B.I.G – put me in a whole other headspace. It was fun bouncing my head to the rhythm. I was someone who liked being different, looking different and I think this music reflected my spirit." In the early 2000s, he and a friend downloaded the beats of songs by famous rappers like Snoop Dogg and Dr. Dre. They started rapping over these beats. Later, Fate Fat saved up money from his summer job to purchase amateur equipment so that he could start making music that he found more fun and satisfying.
In a commercial he shot for TTNET, Fate Fat claims, "Now [Adana] can finally be known for something besides kebab." His Bizik trilogy was shot completely in Adana and is a fine example of the police-can't-set-foot-in-our-hood boasting common to the gangsta rap genre. When asked what it is about Adana that makes it a good fit for hip-hop, he had this to say: "The reason I shot my videos in Adana was limited funds. That's because we finance our own videos. We use hip-hop culture to glamorize the streets of Adana's poor neighborhoods. People in other parts of the country watching the videos are surprised and ask, 'Is this really Adana?' That's because we portray the mentality of the street 100%. I don't know what makes rap a good fit for Adana but we've injected number of young people in Adana and Turkey with a love for rap. How great for us."
Still not convinced? Watch the Finale of Fate Fat's Bizik Trilogy.
[youtube id="xdpwHS2PLfI" width="600″ height="350″]
Check out Fate Fat among several other hip-hop artists at Hip Hop Jam Istanbul at Volkwagen Arena on Saturday 5 December.