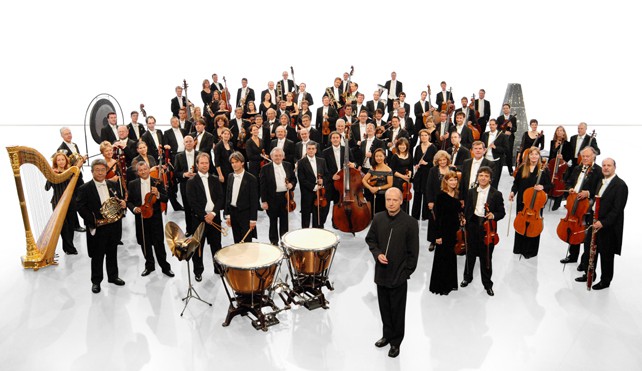 Joshua Bell, Yo-Yo Ma, Maxim Vengerov – they are some of the greatest names out there in classical music. And they are all legends whom I have had the chance to see in concert at İş Sanat.
İş Sanat had another treat for the strings enthusiast last week: Hilary Hahn, as the guest the Frankfurt Radio Symphony Orchestra under the baton of conductor Paavo Jarvi!
So, just who is Hilary Hahn? She is the winner of two Grammys in classical music. As a child prodigy she had performed with all major American orchestras, including the New York Philharmonic, before she had even hit her teenage years. Now in her thirties, she is a virtuosi with an ever-impressive career.
And a virtuosi whose little life facts make her even more interesting to me, for instance she performed in Vatican City for the Pope, and is a fan of Bach, one of my favorite composers. She is a star in her field, but is friendly and down-to-earth enough to share postcards on her website with her fans from wherever she travels. And, what's more, she is a graduate of the Peabody Institute of the Johns Hopkins University, right across the street from my apartment on Charles Street in Baltimore!
Likewise, the Frankfurt Radio Symphony Orchestra is considered to be one of the top orchestras in Europe. It is recognized internationally, heralded for the variety in its repertoire, and has performed not only in European cultural capitals such as Paris, Prague, Vienna and Salzburg, but also across the world in countries like Japan and China. Their conductor, Paavo Jarvi of Estonia, is one of the leading names in the field.
The evening started off with Brahms' Violin Concerto in D Major (Opus 77). The Orchestra made a grand entrance with a fortissimo, allegro ("very loud and fast") start, and Hahn came in with vibratos, grace notes, and high high high notes on the e-string. A few minutes into the piece, and drum rolls and the trumpet had already made their debut. There were enticing interplays between Hahn's solo violin and the Orchestra, and here and there, the flute and clarinet breathed in immaculate, gentle melodies in this picturesque, grand, yet intricate masterpiece. In the solo parts, I closed my eyes to shut out all but the music. There was no orchestra, and not a sound, not even the sound of breathing coming from the audience. It was just Hahn and her violin, resonating the immaculate notes of Brahm's composition.
In an interview, Hahn cited Bach as a composer whom she held in such high esteem that she did not go a day without having played a piece of his. And, her Bach of the evening came in the encore, as she played a Sarabande of Bach, a beautiful, delicate, refreshing piece, that nicely juxtaposed the vibrancy and splendor of the Concerto just performed. As we bid her stage presence goodbye, we eagerly dashed to the foyer to get her autograph on our CDs.
In the second half, the Frankfurt Radio Symphony Orchestra wowed the audience with an immaculate performance of Bruckner's grand Symphony No. 3 in D minor. The first movement was grandiose and mysterious, reminding me of a scene in a movie before the scene of climax. The trombone and trumpet signalled darkening skies and thickening clouds, and drum rolls and the staccato tremolos of the strings carried the notes to their climax. Energy and vigor continued on throughout the symphony.  Just as there were moments of suspense, there were also minutes of rejuvenation and joy. Each moment of the symphony, throughout, felt as grand, as enticing, and as intricate as the grand finale of a final movement. And the music came out in immaculate notes: the Frankfurt Radio Symphony Orchestra lived up to its reputation. If you closed your eyes, you could imagine yourself to be in a grand music hall in a capital of culture in Europe, perhaps in Berlin, in Prague, Vienna, or Frankfurt…
Melis Kanik is a contributor to Yabangee