REM Art Space will host the multi-artist exhibition "Heterotopia", curated by Gizem Yiğen, Özgenur Geris and Teri Altaras, from Thursday 13 April through Wednesday 31 May. The exhibition features works from artists Buşra Tunç, Erdal İnci, Hazal Döleneken & Hakan Gündüz, Ozan Türkkan, Refik Anadol, and Server Demirtaş.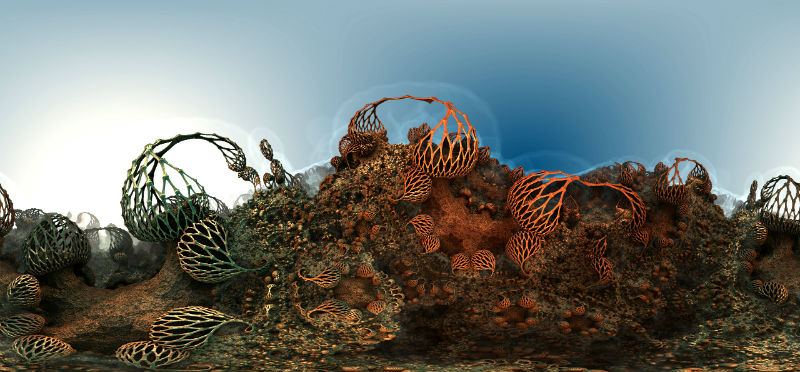 From the organizer:
Press release translated by Anastasia Piletckaia.
The exposition includes new media works like video, installations and digital sculptures. "Heterotopia" is a concept elaborated by French philosopher Michel Foucault to describe the architecture space as a solution. Especially art spaces that are transformed by time connected with their nature could be seen more clearly in the heterotypic structures.
The space of new media art defined as heterotypic shows the connection between the part and entire art space.
By establishing relationships between the audience and digital media art which examines the hybrid areas of physical worlds in their works, Refik Anadol, Data Cloth are focusing on universal data sets. They are breaking the traditional perception of space in the post-digital world being questioning the possibilities of its varieties.
The "Substance" VR (virtual reality) of Ozan Türkkan's immersive media installation creates an abstraction between the relationship of the external world and space. It is familiar to the audience but it can not experience with the current consciousness, so it leads to "self" so far away.
Erdal İnci is well known by working with concepts such as movement, space, time and repetition. She is carrying hypnotic effects and forming the time concept but with the images of timeless of movement progresses playing on our time perception.
Server Demirtaş, is transforming the relationship between us and the radical thinking of this world within the analog life to digital form of life senses that we have.
The experimental work "Haraka" artist Hakan Gündüz and Hazal Döleneken based on the audiovisual process, redesigned and redefined the concept of movement and the relationship of the person with time and space.
In the work "Out of order" by Buşra Tunç we can see the experiment on articulated heterotypic space in the transition area of the gallery entrance. It is an attempt to define the weight of the existing space by shaping the internal and external perception based on the location of the viewer.
—
For more information, check out the official gallery page.
Tuesday – Saturday: 11:00 – 19:00
Sunday: 12:00 – 18:00
+90 212 245 25 40
zeynep@remartspace.org
Featured image from "Substance" VR installation of Ozan Türkkan. Courtesy of organizer.
Çukurcuma Caddesi No: 20, Beyoğlu