In collaboration with ATÖLYE, Yabangee is excited to present Expat Spotlight, a new monthly series showcasing the freshest, most inspiring contributions being made by Istanbul's diverse international community to the city's cultural, sporting, humanitarian, and business spheres. An opportunity to share moving stories, reflect on personal experiences and participate in a resourceful dialogue, we invite foreigners and locals alike to come and embolden others.
Taking place in English, our first Expat Spotlight is set for Tuesday 21 February, centering on the theme of "health and wellness". The proceedings begin at 19:30, with entry free for all attendees.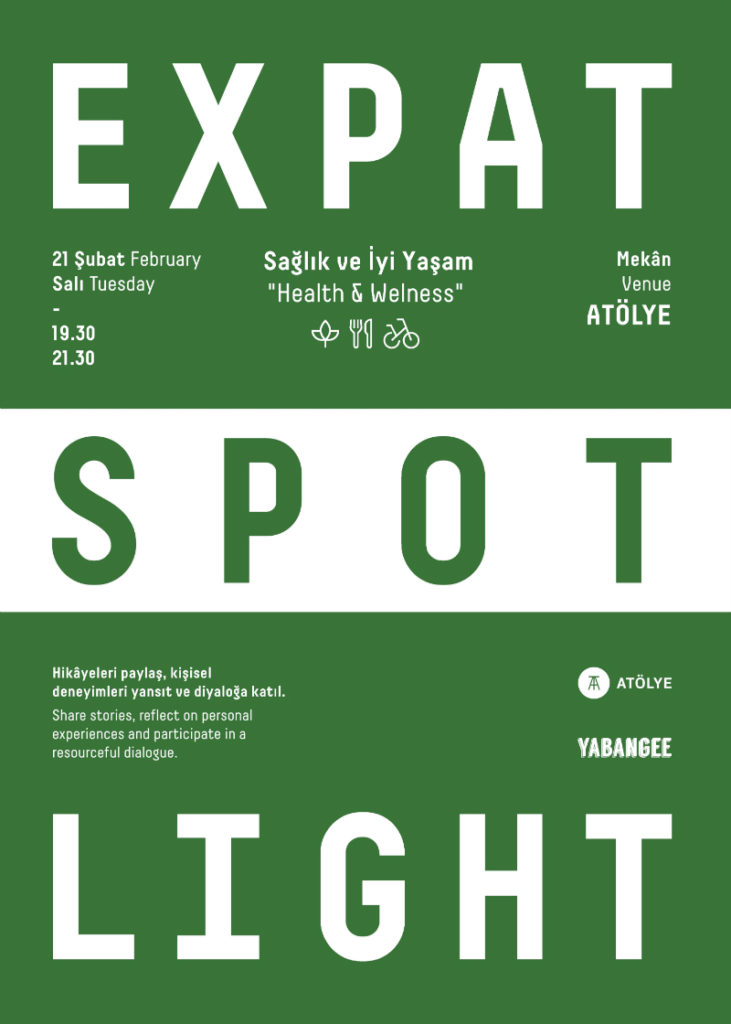 For our debut, we're honored and excited to host guest speakers:
Anne Solhaug Tutar of Natura by Anne
Moritz Marwein of JÜS
Janelle Berberoglu of Chikirina
Rajesh Rapaka of Takadhimi Hindi and Bollywood Dance
Eda Günay of Uplifers
Additional details soon to come. We look forward to seeing you all there!
Tarihi Bomonti Bira Fabrikası – Silahşör Cad. Birahane Sok. No. 1 – Şişli 34381