In collaboration with ATÖLYE, Yabangee continues to present Expat Spotlight, a monthly series showcasing the freshest, most inspiring contributions being made by Istanbul's diverse international community to the city's cultural, sporting, humanitarian, and business spheres. An opportunity to share moving stories, reflect on personal experiences and participate in a resourceful dialogue, we invite foreigners and locals alike to come and embolden others.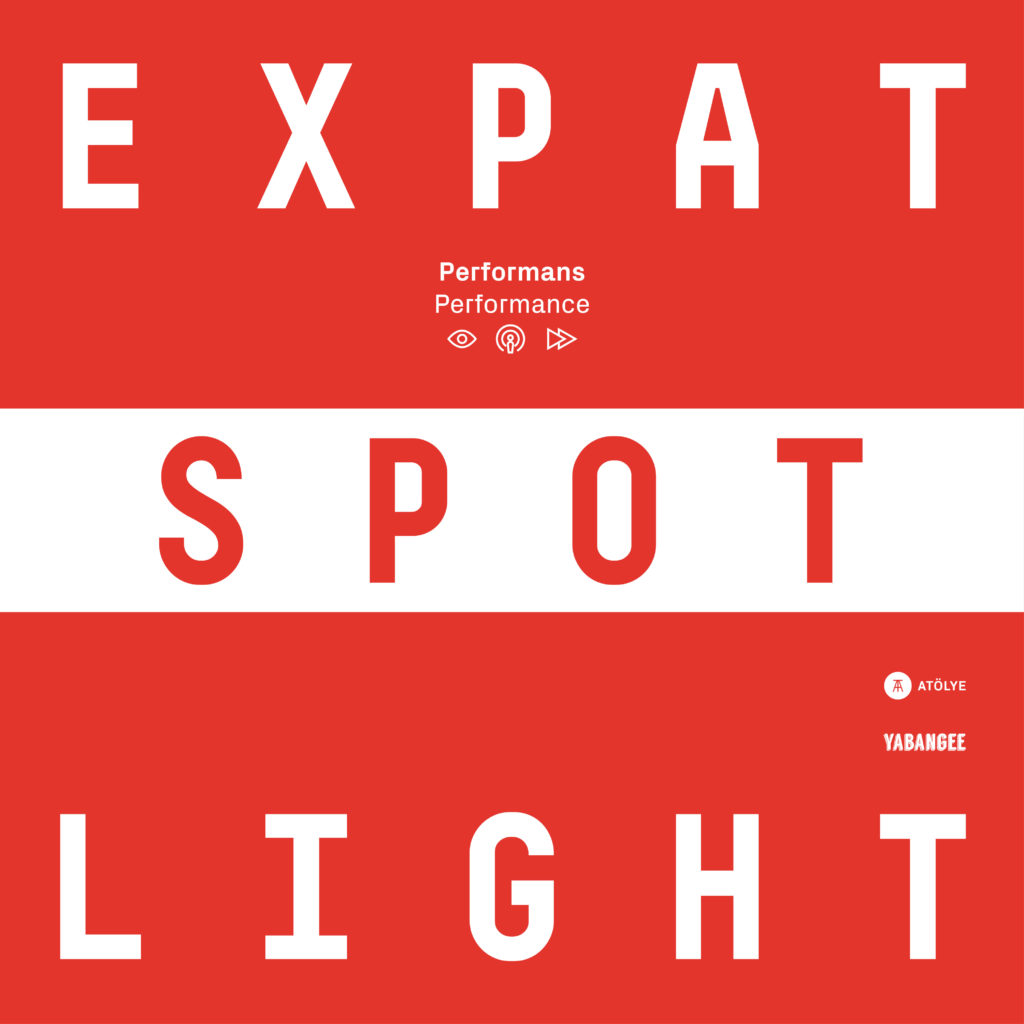 Taking place in English, the seventh Expat Spotlight event is set for Monday 27 November, centering on the theme of "Performance."
The event is free.
The event starts at 19:30, with doors set to open at 19:00. No need to RSVP to join.
Guest Speakers:
Joel Moriasi, hailing from Kenya, is an expat of over five years and professional in the field of video production. His Turkish-language YouTube channel, Türkiye'de Bir Afrikalı, has been charming the local Turkish community for well over a year, building a following along the way. Sharing his thoughts and experiences as a young African in Turkey with his Turkish followers, his videos offer insight into his unique experiences in the city (and his impressive mastery of Turkish thus far).
​Curtis Erhart has been improvising for 20 years, getting his start at the Improv Olympic Theater in Chicago. Moving to Istanbul in 2005, he has been coaching and performing improvisation here for 10 years. In addition to improvising, you can see him directing and performing in musicals and pantos with Speech Bubbles.
The Clap have been perform short form and long form improv in Istanbul for 4 years. They are made up of players who hail from all over the world. On any given night they have no idea what you'll see, but they can guarantee that you're the only ones who will ever see it!
Allen Hulsey is a singer/songwriter and multi instrumentalist who combines Turkish instruments (bağlama, fretless guitar, kanun), with synthesizers with dance music production. His style draws from his study of ethnic and world folk melodies and a background of jazz composition at Berklee College of Music.
Interest in microtonal music and modern classical works lead Allen to the eventual desire to study temperaments outside the western 12 tone scale. A further study of the works of John Cage lead to experiments with prepared guitar. His band Monality with electronic music producer Erdem Tubalı is a symbiosis of electronic dance music with blues and Turkish folk/classical music. Their productions and live improvisations rely on deep house and deep techno sensibility to blend melodic and rhythmic cadences of two folk cultures.
Batu Bozoğlu, born in 1983, is a performance artist, living in Istanbul. His performances explore the politics of participation and authorship in interactive artworks, investigating relations between the audience and the author and the conventions that bind them. The artworks aim to broaden and/or challenge the roles of all the parties involved in the performance process and transform the medium into a more chaotic enterprise.
Ibrahim Hussein EL-Kazaz is an amateur poet and stand-up comedian. Ibrahim is a Muslim Egyptian American, studying International Relations at Bilgi University. He has been living in Istanbul since 2013. He writes his comedy about his quirky experiences, from standing at a stop light to trying to learn Turkish. His poetry comes from his struggles as an Egyptian American or a Muslim millenial. Ibrahim performs his comedy and poetry mostly at Spoken Word Istanbul and Take Me Up The Bosphorus, and he has been published in the Bosphorus Review. He also teaches Model United Nations in the Summer and has organized several International MUN conferences over the years.
To stay in the loop on all developments, check out the official Facebook event.
Tarihi Bomonti Bira Fabrikası – Silahşör Cad. Birahane Sok. No. 1 – Şişli 34381