One afternoon in late April, some of the Yabangee team decided to partake in a team bonding activity and venture on a laser tag excursion. Our destination was Evo Sports, whose offices are based in Kadiköy, with sporting facilities primarily located in Kartal, Beykoz, and Maltepe. Opting for the simplicity of laser tag and delighted by the lovely weather, we headed to their outdoor forest area in Kartal.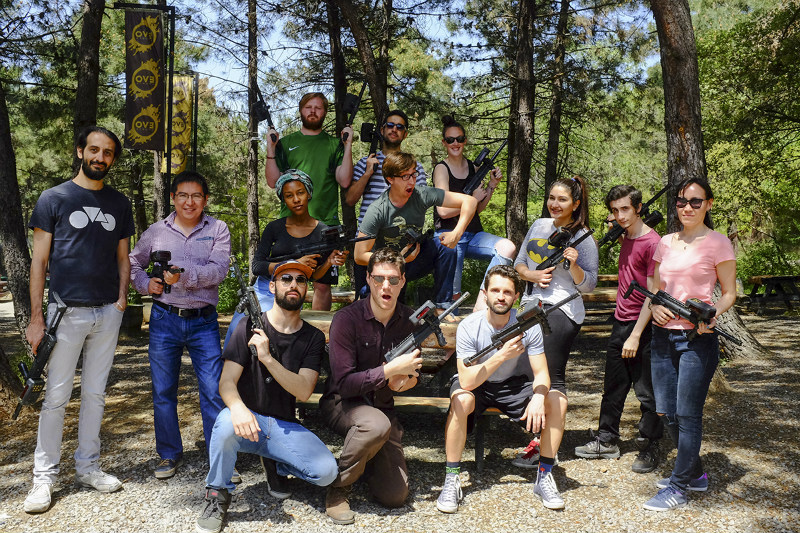 Evo Sports has played a commanding role in the popularity of paintball in Istanbul, sponsoring various leagues and tournaments in the country for more than a decade. Reservations can be made via the site for any of the various locations. In addition to lasertag and paintball, they also offer Nerf, airsoft, and ATV sessions. All prices are present under the corresponding activity pages and are reasonably priced (35 TL for 1.5 hours of laser tag). You can also purchase equipment via their online catalog or at their various locations.
Reaching the Kartal location is certainly a bit of a trek for most yabangees, but the journey was relaxed enough and it's easily accessible with public transportation. A relatively quick air-conditioned metro ride to Kartal brought our merry band of fourteen travelers to an area most of us had yet to visit. Once on the surface, we went up an additional set of stairs (so you're on top of the bridge, rather than under) and hailed a mini-bus headed to Uğur Mumcu. It's perhaps easiest to inform the driver that you'll be letting off at Evo Sports (you can say "Aydos ikinci kapı" or simply follow along on GPS), and you'll be let out directly in front of the complex.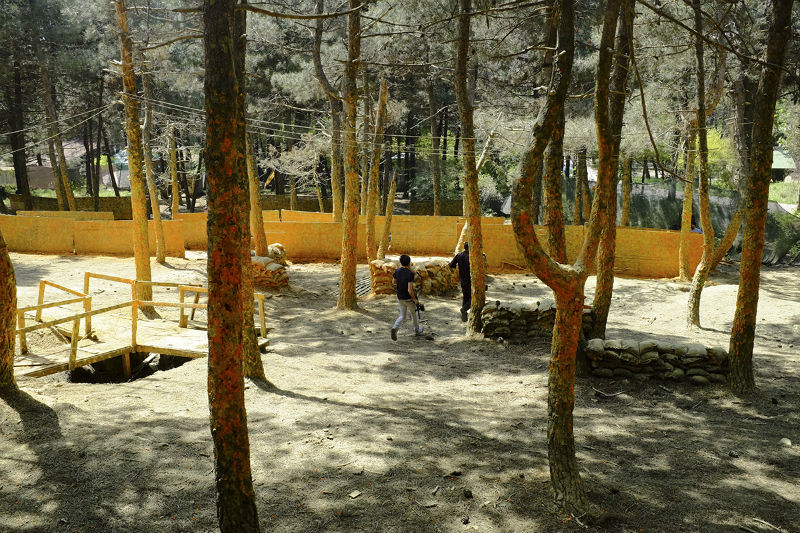 For those heading to the Maltepe indoor facilities, one of the easiest ways to venture is to catch the 16D bus from Kadıköy and get out at the Cevahir Hotel bus stop. You'll find the facilities behind the hotel.
The Kartal location shares their complex with several outdoor barbecue and restaurant locations. There was a wedding celebration taking place at the neighboring restaurant, as well as an outdoor picnic area immediately outside the paintball arena gates. You'll find a little market on the left of the entrance to the complex, so you can easily get most of the materials needed to have a little outdoor feast. Watch out for pollen though, as the trees hanging overhead were raining it everywhere.
Regardless with whether you choose paintball or laser tag, they'll offer you camouflage jumpsuits to wear during play. We opted against putting them on since laser tag is fairly low key, but as there is wet paint on surfaces inside the arena, some might want to don the military apparel. It's definitely recommended that you dress in clothes you don't mind getting a little dirty.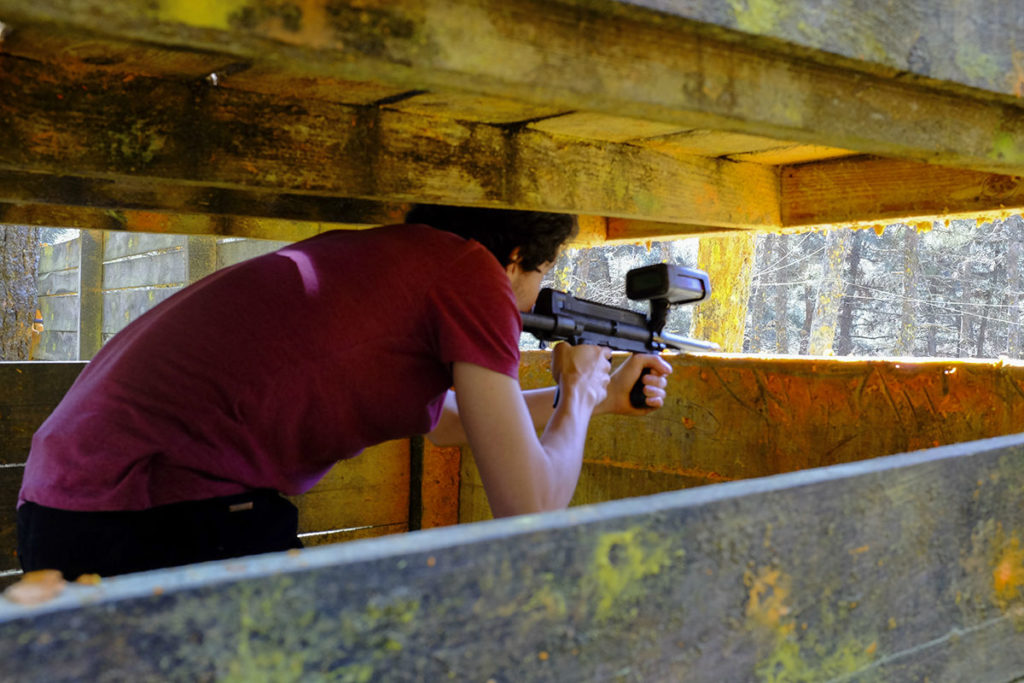 The laser guns are noticeably more serious than any laser gun I've previously used. They feel heavy enough to be real and are meant to be wielded with two hands. The realism of the weapons certainly adds a bit of authenticity to the whole experience (and makes for some great photos). The top of each gun holds a little sensor that displays the remaining time, score details, and so forth. This is great for keeping track of your progress and to make a mental note on whether you're costing your team too many points.
The arena is rather large and again, more serious than any other I've witnessed in my admittedly limited laser tag experience. At something like 10,000m2, the arena has two sides face off (one looking uphill, the other down), offering large wooden walls and stacked sandbags to take cover behind, watch towers to climb up into and shoot from, randomly scattered military equipment, bridges over trenches, and plenty of greenery and paths cut throughout. The military equipment are for those wishing to play the objective-based variants offered, but we stuck with the traditional mode of simply trying to shoot the other team more than they shoot you.
Before getting started, you'll receive a briefing on the different game variants, safety instruction, and a thorough demonstration of how all the equipment works. You're able to divide into teams at your own discretion and input your details into the computer to keep track of each team's scores. It's worth noting that you need at least 10 people to play a game, with a maximum of 20 people per game.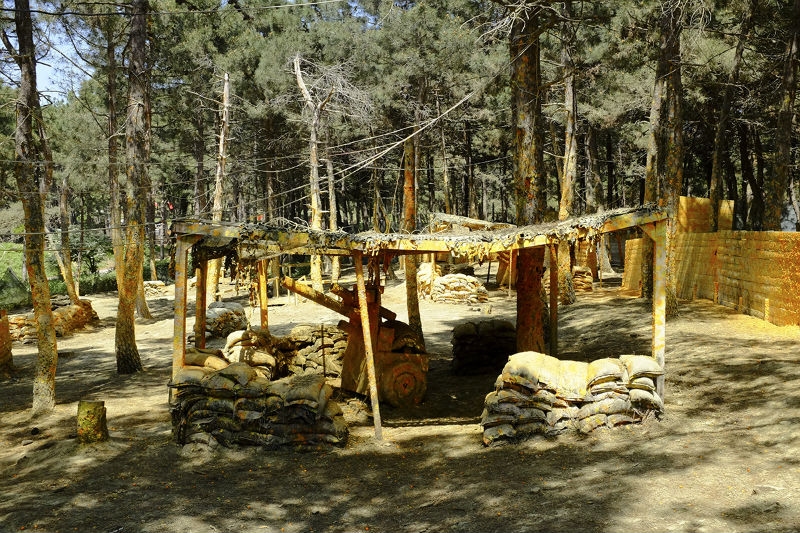 Each round is five minutes (with the overall game being 1.5 hours) and you switch sides every other round. You can switch it up and opt for the objective-based games midway. Holding the high ground is a bit easier (I imagine this would certainly feel more true if you were actually being hit with paintballs), but generally speaking, the sides are fairly equal. At the end of the final round, the festivities conclude and you receive your final scores.
All in all, it's a great excuse to venture to areas of the city that don't get a lot of attention and spend some time running around and having fun with friends. If you're feeling extra ambitious, you can bring along blankets, coolers, etc. and have an epic barbecue (at the outdoor locations). The employees at Evo are more than happy to help accommodate as well.
For more information, be sure to check out the official page for Evo Sports. You can also follow them on Facebook, Twitter, Youtube, and Instagram.
All images courtesy of Colin Craig.
Uğur Mumcu Mah. Yakacık Samandıra Yolu Üzeri Aydos Piknik Alanı 2. Kapı, 34882