In an era when so many of the city's music festivals are struggling to maintain momentum, it's reassuring to see 100% Music: Electronica Festival Istanbul continue to grow and set a standard for the rest of the community to aspire to. This year's edition, with the backing of veterans Future Generation 93.7 and 100% Music, managed to reach new heights by bringing a truly eclectic mix of international and local talents to the shores of Suma Beach. Kicking off in the early evening of Saturday 29 July and lasting through Sunday night, a variety of performers from different backgrounds and genres offered a non-stop party that included must-see artists Claptone, Oliver Huntemann, Andhim, Dominik Eulberg, Red Axes, Oceanvs Orientalis, and many more.
The origins of Electronica Festival Istanbul have roots tracing back to humble, but still impressive, beginnings in 2004. The initial run was a single-day event taking place in Parkorman featuring headliners that included Planet Funk, Chicane and Deep Dish. Since then, the festival has grown rapidly, changing locations on more than one occasion along the way and continuing to pull bigger and better international artists to Turkey. As the world seemed to tune in to the burgeoning electronic scene, Electronica Festival responded in kind by offering a secondary festival on the beautiful Çeşme coast which has enjoyed in its own unique vibes and noteworthy list of global stars and local artists.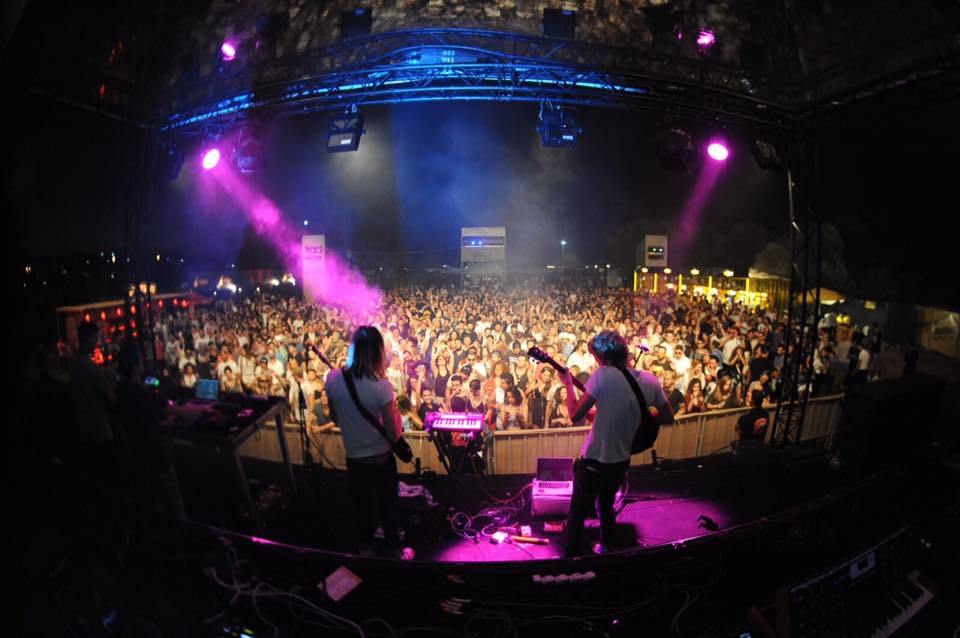 To date, the festival series has invited international juggernauts like David Guetta, Felix Da Housecat, Cassius, Fischerspooner, Orbital, Riva Starr, Markus Schulz, Seth Troxler, and many more. With over 600 artists in their roster over the years, it's no surprise that the festival series has also boasted over 150,000 attendees in its time. It would seem that their claim to being the country's biggest electronic music event year after year is well founded.
Considering the distressing nature of 2016 in Turkey and the effect it had on the performing arts, this year's organizational efforts were an excellent rebound into festival bliss. Tickets were sold online via Biletix, with early bird specials available well in advance, offering discounted rates for those willing to commit in advance. Slotted to start at 18:00 on Saturday, shuttles were on hand at various destinations around the city throughout the course of the festivities (with a full schedule online), meaning that reaching Suma was a relative breeze. Arrivals were quickly moved through security, as thoroughly as one might expect in today's times. From the moment of entry, everyone on staff was especially courteous and helpful, committed to ensuring a positive atmosphere for attendees.
A look at the full program upon arriving breaks down the festival into four main stages: FG Digital Main Stage, Forest Stage, Beach Stage, Club Stage. A quick scan through the relevant performing artists show that there's more or less a thematic approach to the stages on hand, with the exception of the main stage hosting the bigger names on the billing and thus featuring a bit of added diversity.
As the most renowned performer at this year's festival, Claptone did not disappoint and was most certainly the biggest highlight. A real crowd pleaser at heart, the masked virtuoso brought in attendees from all corners of the festival grounds and had everyone dancing with quite a bit of vigor. His biggest strength undoubtedly lies in his cross-genre appeal and his veteran status needed no verification, having kept the crowd in delight for well over an hour. As his allotted slot neared an end, you could feel the audience willing him to extend his time. If any performer at this year's festival was representative of the wide-reaching appeal that electronic music has carved out for itself in Turkey, it was this one. The energy here alone was well worth a ticket.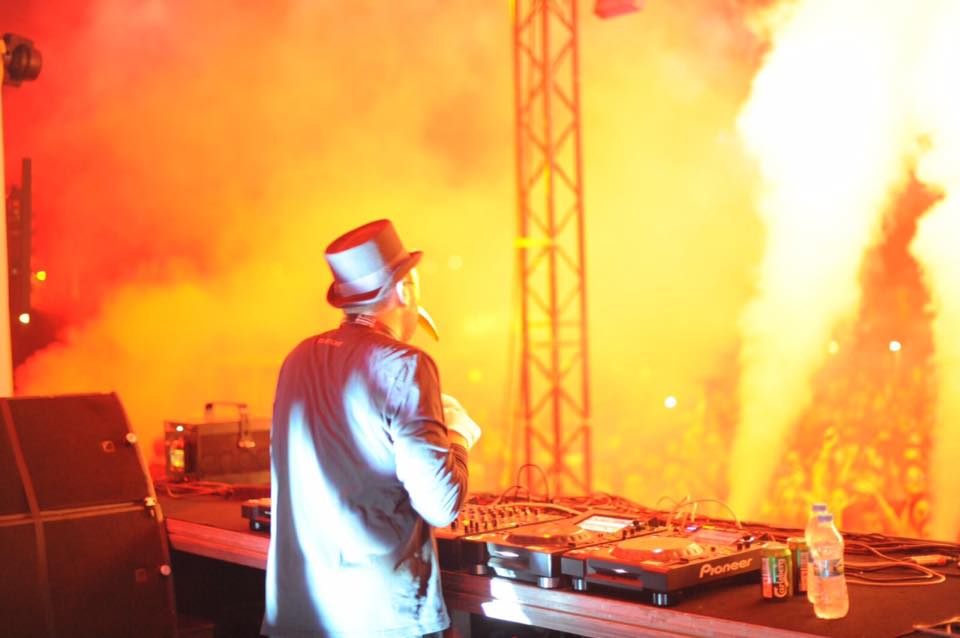 Several other noteworthy performances deserve their fair share of credit. The Belgian group Stavroz was not only a massively impressive performance, but a fantastic reminder that there's a place for guitar, piano, and other instruments alongside the more traditional laptop and mix table set-up within the context of the electronic scene. Having decided to catch them on name recognition alone for this show, it was affirming to see artists who are at their heart musicians (self-identified as sound engineers).
At one point, enjoying the sounds of Jonas Saalbach on the main stage, we shifted to catch some of Architectural's set on the recommendation of a stranger turned friend. As any Suma fan will attest, the Forest Stage is an extremely unique destination and the dark techno harmonies of this Spanish DJ were a perfect fit. Shrouded in safety from the overhanging leaves, his music provided lingering, carefully detailed atmospheric sounds that really complimented the late night crowd. There's something in particular about this stage that lends itself to total immersion and shedding the concern that anyone around might be judging. Everyone simply has the opportunity to lose themselves in the music.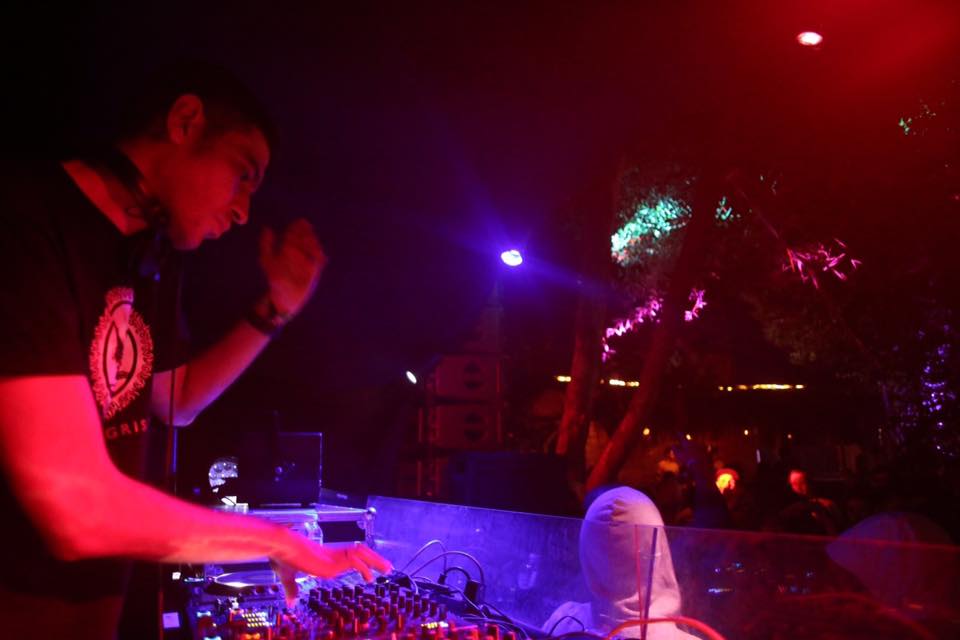 The Club Stage was a welcome addition, as it's always great to find an extra dose of more conventional dance floor vibes in one's electronic shows. However, with all on offer at the other stages, it wasn't one that our group particularly managed to frequent. Rather, one of our favorite retreats was the Beach Stage. In particular, Oceanvs Orientalis had a fantastic set there, representing the local Turkish scene in the most impressive of fashions. With such homegrown flourish, it's no surprise that their fans came to represent, enjoying the boardwalk feel beneath their feet, the nearby seaside views, and the heavily Eastern influenced electronic vibes that makes them such a formidable act. Having had the pleasure of catching them on previous occasions, it's also worth noting that they seemed to switch up their style a bit for this extended performance, catering to a crowd who had long been on their feet.
One subtle detail that was especially useful was the prevalent indicators of which artist was performing. With so many on the billing, it's easy to get lost in a set only to find out later that you never caught their name. Banners were a big help in this regard and a trend that would most certainly be welcomed across other festivals.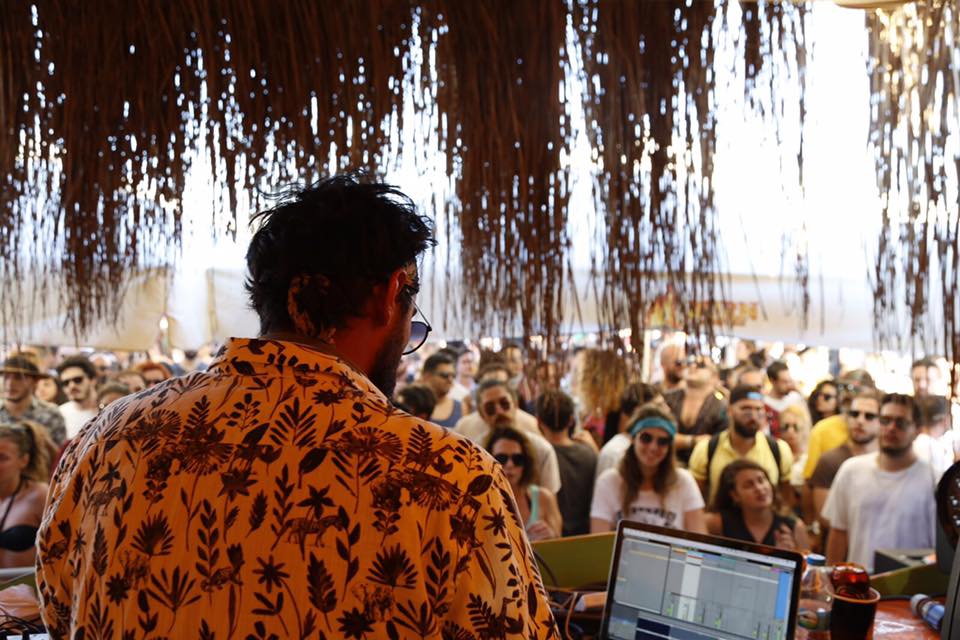 By the end of the festival, it's safe to say that most guests were probably ready for the opportunity to process their experience with a bit of rest and relaxation. While it was possible to catch a cat nap here or there on cushions located throughout the grounds, most attendees gave every indication that they'd been up for nearly two full days.
As people pattered out, headed to their cars in the parking lot or hopping on the shuttles, the general sentiment was that of satisfaction. For many, this was likely their last and perhaps only electronic festival of the summer. An adventure well worth it. This year's program was a particularly diverse one and even the most reluctant guest almost assuredly could find a performance to connect with. As summer nears its end, it's likely that many of those who made the journey have already begun looking forward to what's in store for the 2018 edition.
For more information, be sure to keep up with the official page for Electronica Festival. You can also follow them on Facebook, Twitter, and Instagram.
All images courtesy of the organizers.