Serhat Karaaslan, the filmmaker behind the short films, Bisiqlet and Musa, tells us more about his experience as a film-maker in Turkey. His most recent short film, Ice Cream, premiered at the Toronto International Film Festival. 
How did you become a filmmaker?
When I was in high school there were some cafes in our town that screened movies from videotapes. I saw some of Yılmaz Güney's movies from these videos. I was getting ready to go to university to study medicine and I changed my mind. I wanted to work in the cinema industry, but I didn't know what to do.
In Turkey, you take an exam to get into university and when you learn your score, you make a preference [for a subject of study]. My score was very good, so I could have gone to almost any medical school in Turkey. My family was very happy. I decided to study pharmacy at university because I knew if I studied medicine, it would take a long time—seven years—and even when you finish you don't have any time to do anything. My family was dead set against this, so I secretly wrote pharmacy on my university preference form and told them that I had written medicine.
When I was at university I thought about making movies, but I didn't know how to start. I decided that when I finished pharmacy school, I would go to university for a second time. However, I realized I couldn't earn a second bachelor's degree without completing my military service. So, I applied to some master's degree programs for film-making. They didn't accept me because I hadn't made anything. I realized the only way left was to make a movie. So, I wrote something very simple which became my first short—it was just three minutes. One of my friends found a guy with a camera. We shot it in three hours and edited it the same day. I was only planning to submit it to film school but I also sent it to some festivals. It was accepted and won some prizes. This experience gave me the courage to make my second short. After two shorts, I applied to master's degree programs for film-making and they accepted me.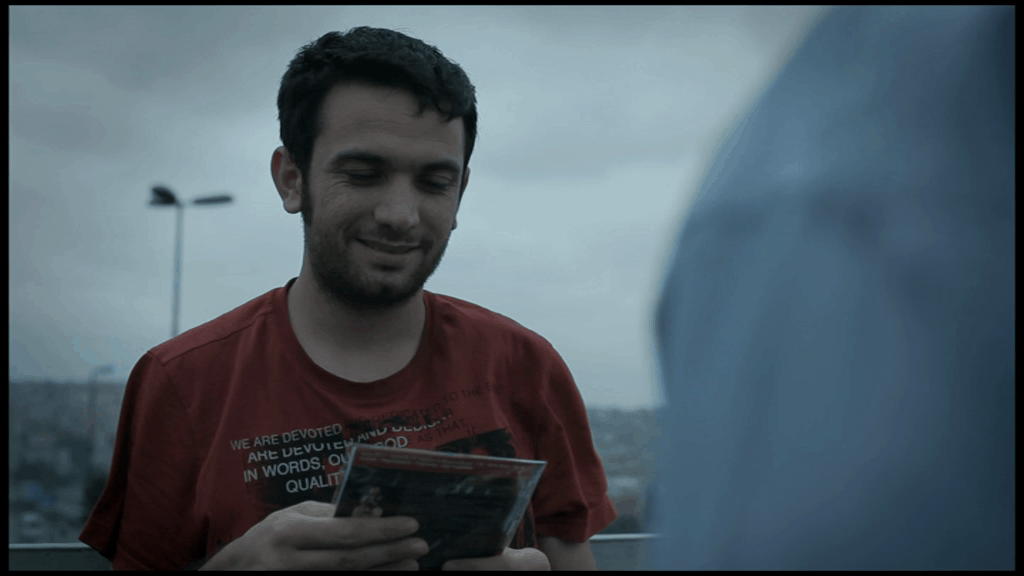 Could you talk about some of the films that first inspired you?
I was first influenced by some of Yılmaz Güney's movies. One of them was called Sürü, which tells the story of a Kurdish family in the East. It was shot very close to my village. When I saw this movie, I thought, "We can make movies here!" Before, I'd thought movies could only be made in very special places with very special people. The place and the people in this movie were very similar to my culture and the language of the film was like our street language. It gave me courage. After watching these films I felt how powerful and moving cinema can be when it uses the language of the streets.
When I came to Istanbul, I saw Zeki Demirkubuz movies, Nuri Bilge Ceylan's movies. I became interested in movies about social issues, like the film Bicycle Thieves, which is part of the Italian New Realism wave.
Do you think realism is important in cinema?
In the beginning, I thought movies should only be about social issues and that they should be very realistic. Maybe my background, my family's lifestyle and growing up in a village affected me. Now I've changed my mind, and I like different colors and tastes. Cinema can be everything.
Would you be interested in using another idiom besides realism?
Yeah, now I am interested in dark humor, a dramatic story with a lot of funny moments. I would like to mix some styles together. Talking about it is easy but making it is difficult.
Growing as a professional often means growing as a person as well. How has becoming a filmmaker challenged you to grow as a person?
I think my communication with people has changed compared to before I started making movies. If you can communicate with actors, you can get a very good performance from them. This is the same for your camera operator, your sound recorder, etc. I am still researching new ways to communicate with actors. When I explain the situation, the style of acting, I get a different response from each persont depending on their background and education. Actors have fixed methods that they learned in school. Getting them to step out of those methods can be difficult.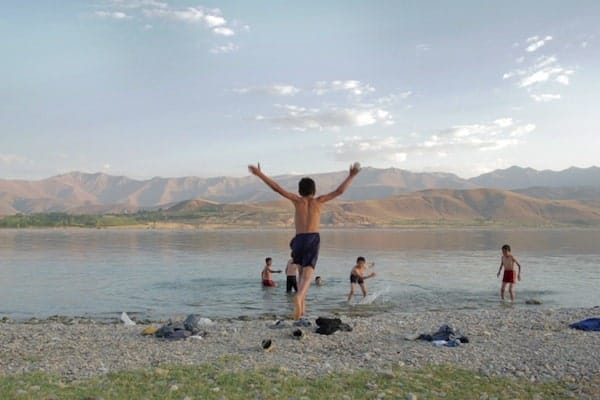 You mean when you're trying to go for realism?
Yes, I try to make things as realistic as possible. If I don't believe it when I look in the monitor, it doesn't work for me. Even if the actor looks good or if people think the acting is good, it doesn't satisfy me. I want it to look as real as possible. When you find the right amateur, it's much easier because they do what you say and nothing else. But actors sometimes stray from what you want as they try to add something of their own.
We had a difficult time with the mother in Ice Cream, for example. Because the mother was an actress and had appeared in some TV series, she was acting as if it were a TV series and I couldn't get what I wanted from her. This wasn't something I had planned, but I started to argue with the mother. The more we argued, the more irritated she became. As she got irritated, she started acting the way I wanted her to. This became a kind of method.
So, you intentionally made her angry?
I didn't do it intentionally at first, but as I made her angry I saw that she acted better. So I started making her angry on purpose. I made amends with her later on when the film was finished.
Have you had any mentors? How have they helped you?
Yes, Ezel Akay. For one of my shorts he told me to make it in just one take without any cuts. One take, one movie. For another short, he told me to make it without dialogue. This develops you as a director. So, when I made Musa and Ice Cream, many of the scenes were done in just one take.
He always said that we shouldn't think we are so important as directors. He said the story is more important than anything else. It's like everyone is gathered around a fire and we're sharing the story with the other people. It's the same thing.
Many characters in your films relentlessly pursue things that seem impossible. Would you say that obsession is a theme of this film? What attracts you to this subject?
Life is about hoping for things, expecting things. Something comes from outside my characters' world and it becomes a passion for them. Then, they can't stop themselves from pursuing it. When I graduated form pharmacy school, I could have done my job and lived very comfortably, but I didn't care about that. I wanted to make movies. It was a kind of obsession. My characters also all have a dream that they want to realize.
What three films would you recommend to foreigners as an introduction to Turkish cinema?
Yol by Yılmaz Güney, Once upon a Time in Anatolia by Nuri Bilge Ceylan and Cosmos by Reha Erdem.
You can read Part 1 of this interview here!
Dayla Rogers is a contributor to Yabangee