Outside the bustling everyday life of Istanbul there is a magically serene interior, which I can only hope each of you are lucky enough to see one day. I recently traveled to one such place — Cappadocia, a region in central Turkey. Comprised of several smaller towns, we opted (purely by chance) to stay in Göreme. Our hotel, The Local Cave House, was entirely charming and I would not hesitate to stay there again. The staff were charming and helpful, stating over and over again that this was our home and that we could do as we liked. Upon leaving I realized that I had left my charger in a restaurant we had eaten at. The hotel manager called our airport transport and had him pick up the charger prior to picking us up at the hotel. You can't buy service like that in the States.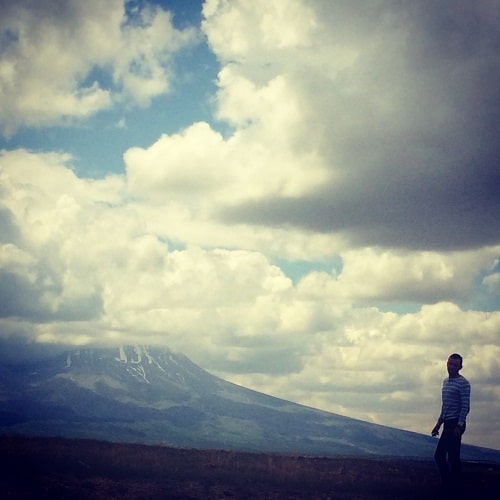 Throughout the entire trip I was in awe of Turkey. The glimpse that I got into life in central Anatolia was wholly different from what I have experienced in Istanbul. While Istanbul may be the gem of Turkey, my breath was taken away by the astonishing vistas presented by the Turkish countryside — photographs do not do it justice. The dazzling landscapes, painted with a palette that would have made Picasso swoon, were the things of vivid, fantastical fever dreams. Over and over I questioned whether or not I had stepped into Middle Earth and was on a Journey to Mordor (seriously, there was even a mountain in the background). I stopped a hundred times to take pictures, and each photograph seemed more important than the last. One could spend years photographing Turkey and still not capture its beauty.
But let's talk about the trip. I made some good decisions on this trip and I made some less fortunate decisions. The worst decision that I made was not biting the bullet and booking my balloon ride on the first day I arrived. It's easy to get caught up in the beauty and adventure of a new place. So much so, that you run out of time and miss out on some extraordinary aspects of the trip.
The second mistake I made was not covering my head — extremely curly hair is both a blessing and a curse here. Turkey is fairly homogeneous in that most people are fair with dark hair. As a result, anything different is a novelty, which is why it is not uncommon for African-Americans or Asians to be asked for photographs. While I don't always agree to these requests, I will say that I make special allowances for children. One little girl asked if she could take her picture with me, to which I responded, "Sure." Her English wasn't very good and she interpreted this as no; the crushed look on her face was heartbreaking. But after her teacher translated for her, she was all smiles again, and many pictures were taken. It's not the same here as it is in the U.S. and in this particular situation I could only envision my niece and nephew being curious about someone from a different culture. Soon it was pictures for everyone. By the time I left the Göreme Open Air Museum, I had taken so many pictures with other patrons that I should have gotten in for free.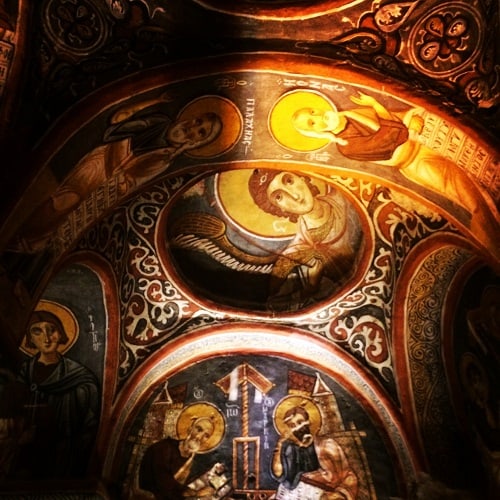 All in all, despite the constant picture-taking, the Göreme Open Air Museum is amazing. But don't be afraid to hike in the hills opposite the actual museum; the museum is simply the bit that has been renovated, the hills are dotted with other examples of churches.
In terms of good decisions, there are two that framed the entirety of our trip (I traveled with friends). The first was renting a car. Even though you're generally required to show a license and a passport to rent a car in a foreign country, at the end of the day neither were necessary. The gentleman at the rental establishment said that he trusted me and promptly handed over the keys after I handed over the rental fee (130 TL). We had considered taking a tour (there are several different tour routes available in Cappadocia), but they ranged in price from 90 TL to 130 TL per person. If you're on a budget, have a map and you're with good friends, renting a car is an amazing AND economical experience. Also, renting a car allowed us to travel at our own pace and see the sites that truly interested us. Rather than having an overly touristy adventure, we had a fun road trip. Armed with little more than a map and GPS, we got wonderfully lost. We ended up finding a secret lake that was literally emerald green in color.
One of the highlights of our road trip was stopping at a local market somewhere between Göreme and the Ihlara Valley. We stuck out like sore thumbs: The locals were as curious about us as we were about the market. We saw what we wanted, went where we wanted, and were blown away by the splendor of Turkey's beauty.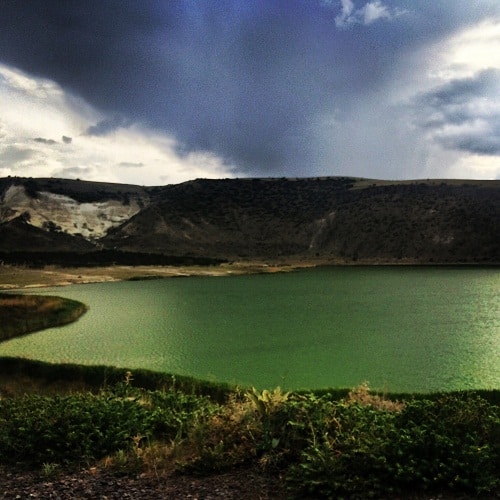 The second best decision I made was eating at Topdeck Cave Restaurant . . . twice. Eating at the same restaurant twice on vacation is, in my opinion, a cardinal sin. It decreases your opportunities for tastiness by at least 50%. So when I tell you that we ate at Topdeck twice, it's a testament to the tastiness of the fare at this particular establishment.
Even beyond the food, the experience in and of itself would be worth a return trip. The entire restaurant is run by a family; the father and mother cook while the children are the most charming servers you could ever imagine. The oldest child, a beautiful young woman of South African and Turkish decent, plops down on cushions and discusses the day's fare with you.
In terms of food, the menu is pretty simple. There is always one lamb, beef, chicken and vegetarian main available.  There are also meze plates available in addition to sigara böreği, plus wine and dessert. I personally have yet to master the art of ordering Turkish wine, which can range from what the Turks laughingly refer to as "dog killer" to some of the best you've ever had the pleasure to sip (or guzzle). Upon discussing my ignorance with our waitress, she was kind enough to let us sample the bottles they had before we made our final selection. We went with an Anatolian wine, whose name I have forgotten, that did the trick but more importantly wasn't too pricey — none of the wines available were over 45 TL.
With regard to ordering food, your inclination will be to order more. Your waitress will try to persuade you to order less — for the love of God, DO NOT LISTEN TO HER. Over order, you will not regret it. The food at this establishment is so amazing that it would be a sin not to over order. The meze plate alone is an adventure for the senses; it is as if angels are dancing on your taste buds. Stuffed eggplant, dolma, hummus, couscous, and a number of things that I cannot even begin to remember the names for decorated the platter. I recommend either the dinner meze plate or the extra-large meze plate for sharing; but do save some room for the mains, which complement the different flavors and textures of the meze plate, and will take your eating experience to the next level.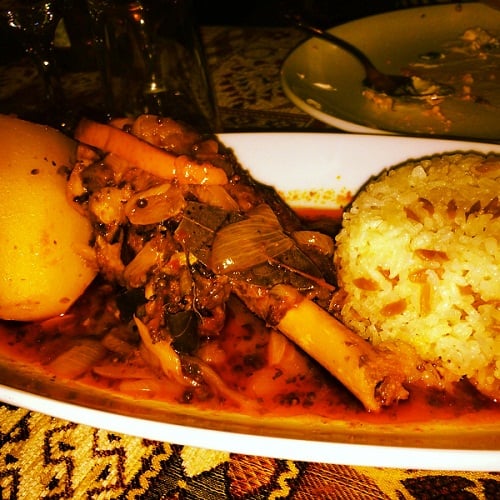 On both nights we ordered the lamb, chicken, and beef dishes as mains. The chicken dish was a marvelous concoction of chicken thighs grilled to perfection, lightly salted, and accompanied by a bit of pilav. The chicken was tender and juicy and tasted like something that came off of my dad's grill in the Mississippi Delta. The beef dish was my least favorite, though it was spectacular in its own right — rich with Anatolian flavors, the juices that the beef and vegetables were languidly bathing in were a perfect dip for bread. But, hands down, my favorite main was the lamb. Braised to perfection, the meat was actually falling off the bone. As a matter of fact, the only reason it was served on the bone was to showcase the chef's culinary talents. Paired with rice and a perfectly cooked potato, the lamb was the star of the evening. Richly seasoned with cardamom, this dish was reminiscent of India with an Anatolian flair.
And then came dessert. While I have no idea what was in the dessert, it was sweet (but not overly sweet) with a hint of cinnamon. It came piping hot with a texture of pie crust, and ultimately reminded me of a fruit cobble that did away with the pesky fruit and concentrated on carbs, sugar and cinnamon.
At the end of the day the entire bill for an appetizer plate, sigara böreği, wine, dessert, and three entrees was less than 200 TL, amounting to less than USD$100. In certain parts of the U.S., this entire meal would have easily cost USD$200 or more.
All in all, eating at Topdeck was an amazing experience, one that wholeheartedly plan to recreate when my family visits. If I had a choice to make, I would eat at Topdeck every night; it was hands down, no contest, the best food I ate in Cappadocia.
Cappadocia is a magical place, not only for its history but for the astounding beauty of the area. While I was fortunate enough to travel to Cappadocia, I am aware that I only scratched the surface of all that it has to offer. I plan to make a subsequent trip to the region to take in some of the things I missed, like a hot-air balloon ride and the ancient underground cities. Yet regardless of where your travels take you in the region, it is certainly an adventure not to miss.
What are a few of your favorite things from Cappadocia? Share in the comments!
You can read Yabangee's other posts on Cappdocia here and here.
Ellis Turner is a contributor to Yabangee and blogs at The Food Pornographers Guide to the Galaxy