Music festivals are essential to the very fabric of a quality Istanbul summer — a yearly reminder of the city's appeal to international artists, as well as the fact that there's plenty of homegrown talent within Turkey. Big Burn Istanbul is the newest arrival to the city's festival horizon and although one of the most recent on the scene, they have shown themselves to be one of the strongest contenders. With the backing and experience of Burn energy drink, this tribute to electronic music and festival culture invites attendees to three days of pure beach-side summer vibes. Taking place on the 21st to 23rd of July, multiple stages played host to well over a hundred international and local DJs including the likes of Richie Hawtin, Luciano, Loco Dice, Dixon, Nicole Moudaber, and Acid Pauli. Perhaps most importantly, this festival also permitted camping for the duration, an essential aspect of truly escaping into a festival mindset. One that has been absent from other Istanbul festivals for far too long.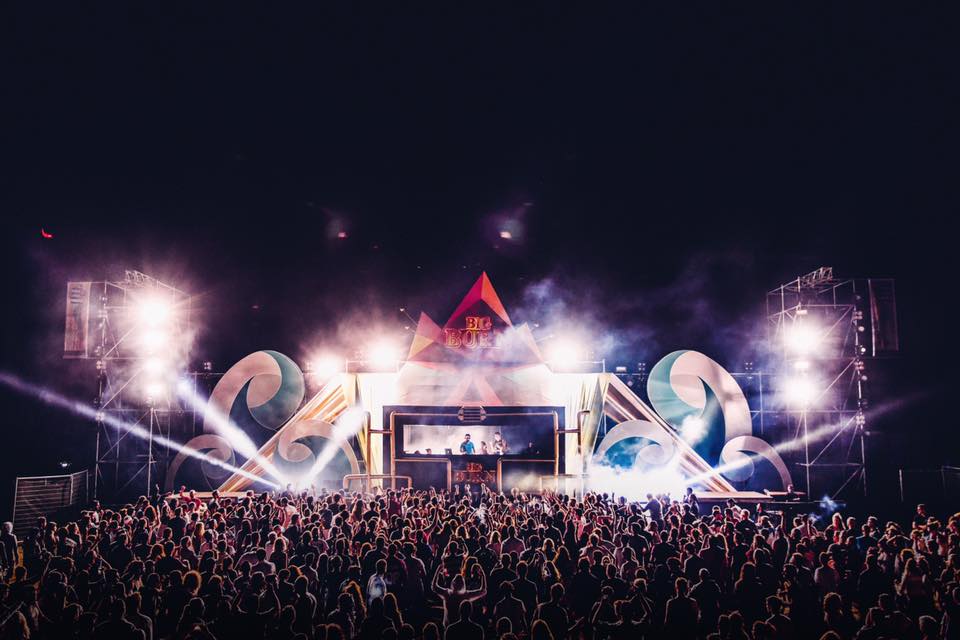 The last few years have certainly not been kind to music festivals in Istanbul. A combination of stricter alcohol advertising laws and the complex political landscape have meant smaller budgets and less interest from international artists. The days of Rock'n Coke festival bliss seem like a distant memory, with plenty of other music and arts celebrations calling it quits or narrowing their scope in the years between.
Thus, Big Burn Istanbul rises at just the right time to offer some much-needed optimism for a city that will never give up on its music scene. Taking place at Suma Beach, the festival grounds are far enough outside the city center to feel like an adventure, while close enough to keep things manageable. Multiple ticketing options are available, including single day, two-day, three-day and three-day with camp ground access. Hourly shuttle services around the city are on-hand to and from the grounds, making it extremely easy to go and come as one pleases.
Picking up tickets at the box office is quick and painless, with colored bracelets corresponding to your ticketing package. After an especially thorough security check and receiving a festival booklet, attendees will then find themselves in the surprisingly huge complex that is home to Big Burn Istanbul. The aptly named stages included Big Burn Main Stage, Beach Stage, Magic Forest Stage, Nissan Juke Stage, and Big Fire Stage. Situated in the center, a fairground offered a variety of handcraft stalls, eateries, promotional booths, places to relax, a half-pipe for skaters, foosball, and plenty more. On the other end, attendees could also put the festival behind them for a break and enjoy some swimming or sunbathing. Cash booths could be found all around festival grounds, allowing attendees to purchase the festival's currency in the form of small, blue tokens. Drinks were also in abundance, and were sold in a variety of styles ranging from fancy beach-side cocktail bars to my personal favorite, a hollowed out ship near the Magic Forest. At each of these stands, the staff was always extremely courteous and kind.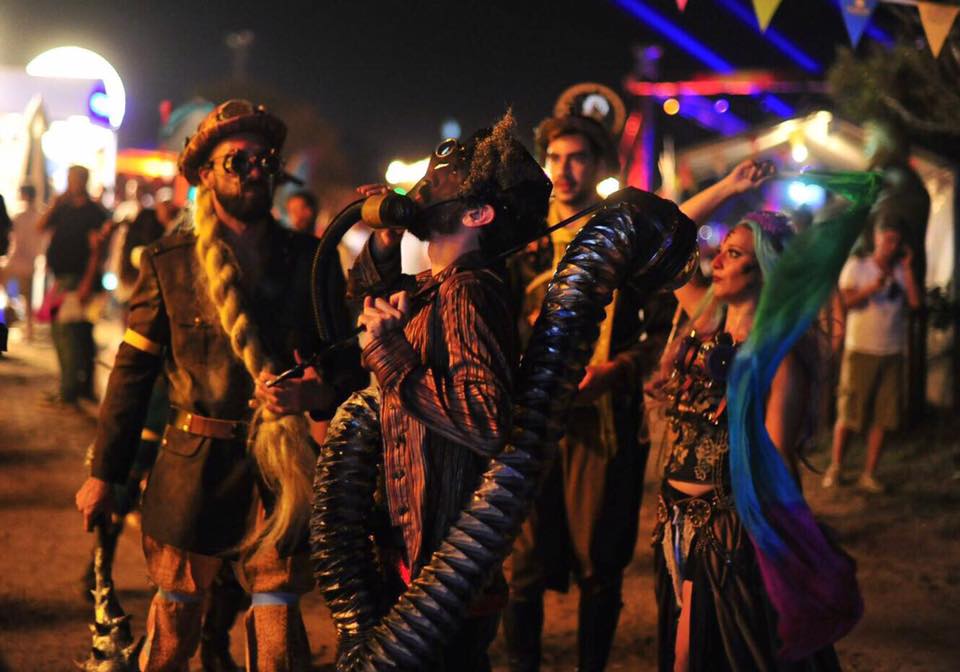 The campgrounds were pretty straight-forward, but they got the job done and it was reassuring to see security strictly enforce only allowing those with the respective bracelets to enter. Several hundred tents of various shapes and sizes were uniformly lined up in the allotted area, with access to showers and significantly less trafficked bathrooms also available. The convenience of being able to walk to one's tent for a quick break or to store belongings cannot be overstated. However, of all the organizational aspects, the camping set-up and surrounding policies (e.g. no outside food or drink) are perhaps the most easily scrutinized. That being said, considering that Istanbul festivals have shied away from offering camping for several years, we'll take what we can get for the time being. In all fairness of a first attempt, I'm sure the organizers also learned quite a bit as well from the process. We can only hope that other festivals take notice and realize that camping is an essential component.
As one might expect, the occasion also brought out quite the cast of characters. From those going minimal and showing off their beach bodies to those who clearly spent hours arranging costumes or hairstyles, there was plenty of people watching to be had. A continual theme to the festival was hearing people comment on just how beautiful everyone was.
Despite all that a festival might have to offer, the most important element of all boils down to the music on hand and it's clear that Big Burn Istanbul took a very comprehensive approach to selecting their performers. A quick look at the billing shows quite a representation of artists from around the world, offering sounds that range distinctly in region and style. On one stage throwbacks to Detroit basements of the 90s could be taking place, and after reaching another stage, you find yourself taking in a musical aura that evokes feelings of a drum circle in some far off desert. The stages too were curated to an extent that if you found yourself liking an artist at one particular stage, you'd likely find yourself sticking around for the others on the set.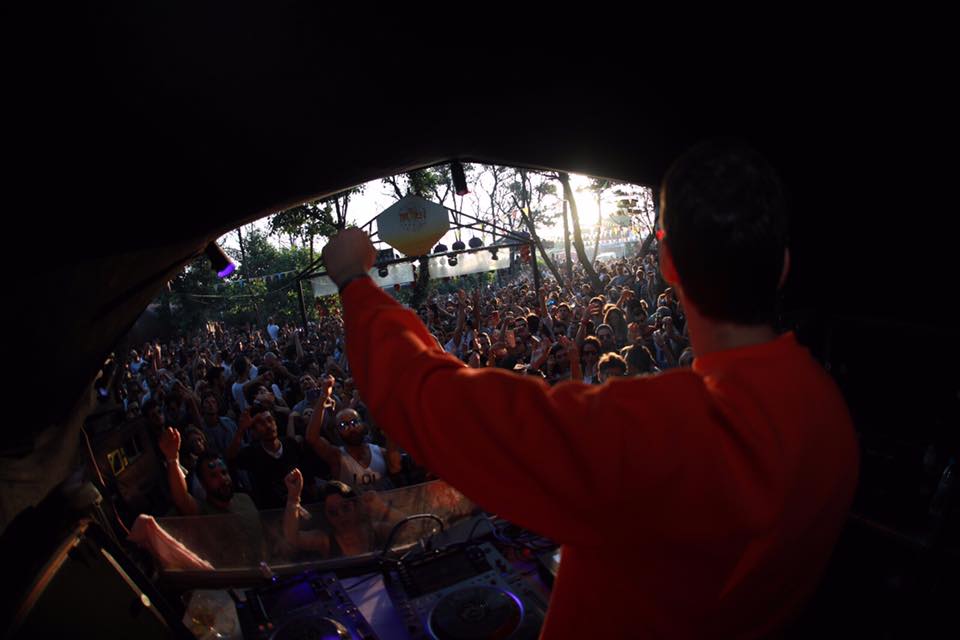 This review writer found himself predominantly occupied with the Beach Stage. Taking off one's shoes on the boardwalk leading up to the stage and dancing with the sea hitting the shore just a few feet away was undoubtedly the personal highlight of the festival. The DJs themselves were clearly assigned to compliment such an atmosphere, putting forth some of my favorite performers over the three days. Friday's late evening/early morning transition from Heimat, to Kubalas, to Nu was especially delightful and helped set the tone for what was to come over the next 48 hours.
During daylight hours, the Beach Stage would also see attendees wander off for a delightful swim in the sea. Beach chairs and pillows aplenty scattered the sandy shores, featuring sunbathers and those simply getting some much needed rest between sets. A color shower set-up nearby had guests getting bathed in holi color powder, with some running into the waves shortly after to restore their natural state. While lounging near the water, you could still hear the DJ on deck, providing some consistent enticement for guests to return to the party.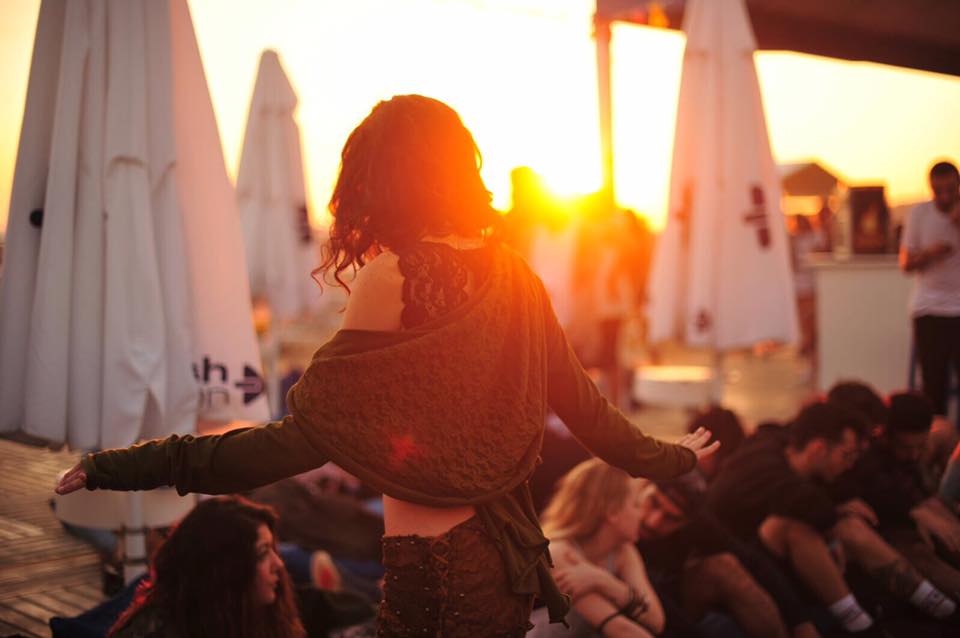 The early evenings would see attendees scattered about at various stages, with the Suma staple that is Magic Forest especially getting a lot of love. Its leafy tree arches, carnival style decor (featuring an iconic nearby carousel), and tucked away location lent itself to providing some unique atmosphere and refuge from the sun if the other stages were too exposed.
During the day, the grounds were so open and varied, that it might feel as though there weren't thousands of people at the festival. Long past sunset however, when the bigger names started to pop up at the main stages, it became clear that electronic music has some major local appeal. Nicole Moudaber, Luciano, Richie Hawtin, Andre Galuzzi and Acid Pauli were especially testament to this, drawing out genuinely impressive numbers. The energy for such performances would reach a frenzy, with the audience responding in kind to the ebb and flow of the various sets. These moments stand out as easily the most iconic of Big Burn Istanbul, evidence of the massive scale of this debut effort.
For those with multi-day passes, the biggest challenge is simply staying awake throughout such an ambitious schedule. The program is exceptionally full, with plenty of options at any time of day or night. Revelers who make it to sunrise can pour onto the beach or dance under the cover of the trees. Cushions throughout the grounds offer a bit of power nap refuge, but as they say, you can always sleep when you're dead. There's no doubt that for most, the three days embodied the philosophy.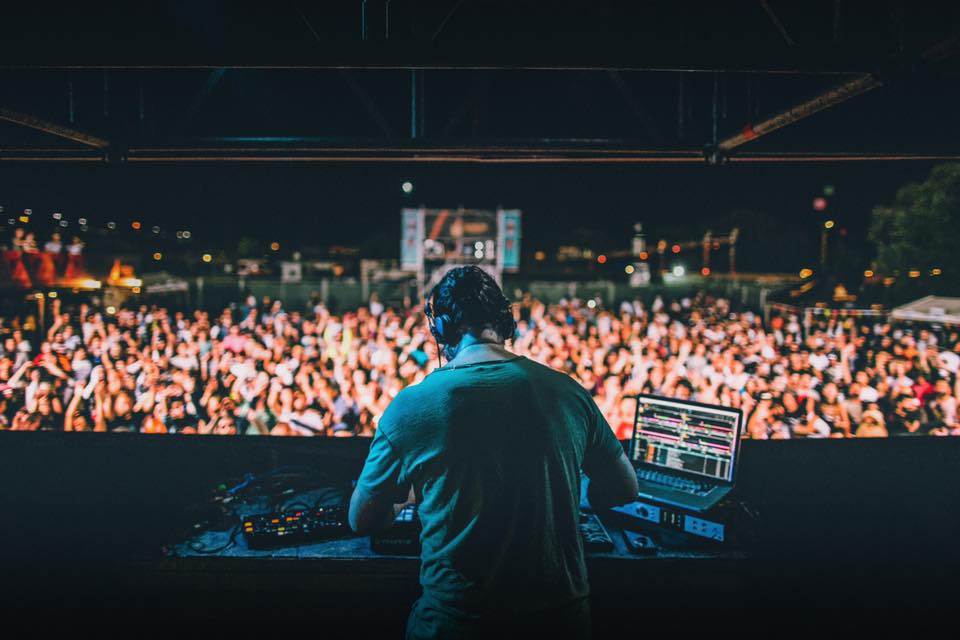 On the service ride back to the city center, there wasn't a sound to be heard. Nearly everyone dozing, content to get some well deserved rest, and significantly tanned or slightly burnt. The ride whizzed by in the blink of an eye. As the doors opened to the regular chaos that is Taksim, the dissonance of the two environments was jarring.
If Big Burn Istanbul's initial run aimed to test the waters, it's safe to say they'll be happy with the results. From an outsider's perspective, everything delivered beyond expectations. Building upon their success here, one can say with confidence that Big Burn will be one of the definitive festival experiences in Istanbul for years to come.
All images courtesy of the organizers.