On my first day of teaching English in Istanbul, I was thrust into the classroom without so much as a book or a clue.
I had been hired as a teacher at a fairly conservative school, where the students were all of mixed abilities. Some were able to have fluent conversations, while others could barely speak. So, I was pretty nervous about how to handle myself and wanted to be careful not to be offensive.
After introducing myself, the department head walks in, without knocking, and tells me I need to teach the students until lunch time. So it was going to be a three and a half hour class, with no idea what to do.
After I stopped panicking, I thought of more icebreaker activities to try and keep momentum going. Of course it failed, and after awhile while of trying to think of something to say all I could muster were a series of "uuhhm's."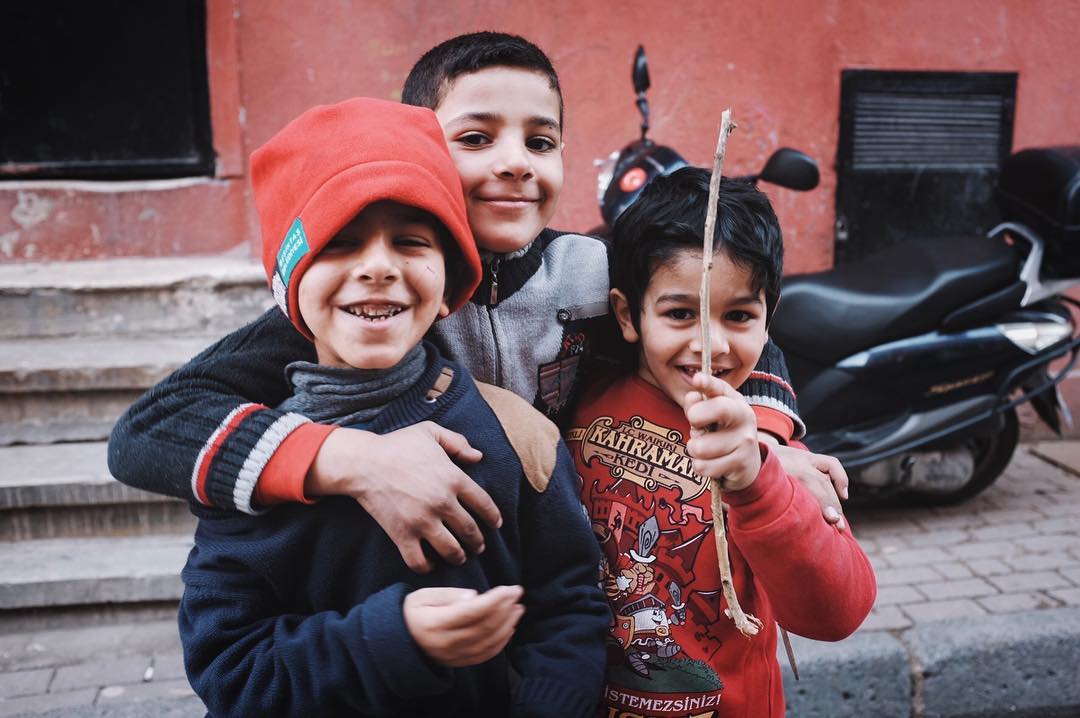 "Uhm," little to my knowledge at the time, rhymes with a particularly inappropriate word in Turkish – which is all my students understood from my struggle to fill the lesson. I started to notice some giggling in the classroom, with a couple of other kids looking shocked, like deers in the headlights. Thinking the kids were giggling at my poor presentation skills, my embarrassment only got worse.
I panicked more, and my nervous reaction was to also do that thing where you snap your fingers and then clap your fist into your open hand. This got everyone's attention.
I finally decided to do that embarrassing, "what's so funny," teacher thing. All the students began shaking their heads frantically. I had to carefully assure my best speaking student that he wouldn't get in trouble for swearing in order to discover that I'd been muttering the word "c**t" and flipping off my students for 20 minutes.
An excellent first impression.
Featured images courtesy of Talya Baker and Sveta Nekrasova.
Awkward Tales from the 'Bul is a series of the funny, strange and utterly confusing experiences we experience in Istanbul. 
To contribute to this series, email your submission or query to: editor@yabangee.com.