The Away Days don't sound like your average Istanbul band, but then again, how does an "average Istanbul band" even sound? With a city like Istanbul, it's nothing but trouble to get into the business of generalization. The Away Days seem to take their influence from a variety of sources, anywhere from the famed Turkish artist "Selda," to a world famous band like "The Strokes." Overall, there's no question, they square up as the top dog in Turkey as it relates to atmospheric, dream pop sort of tunes (though, to be fair, I don't know of many other bands in Turkey in their direct "category"). Nonetheless, nowadays they're undoubtedly on the international map as a band that's emerging at a rapid pace, in spite of their often sleepy, soft-spoken grooves.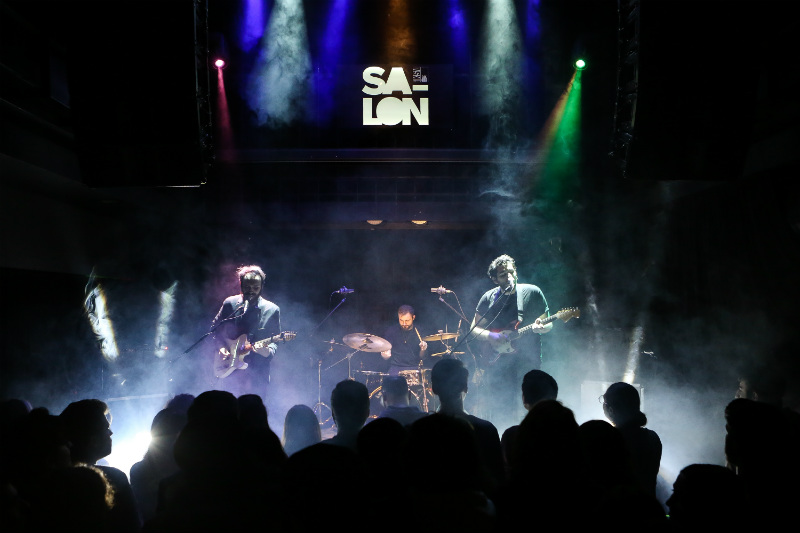 After a stint abroad, The Away Days returned home on Friday night to a packed venue. Salon, thankfully, provided the intimate atmosphere needed for them to play their first concert since the debut of their most recent album, "Dreamed at Dawn." Certainly, the album title is fitting considering that many of their tracks would be the perfect soundtrack to your favourite vivid dream.
They kicked off the show with their 2014 single, "Your Colour," which is a song that in many ways serves as a banner for their sound, or at least the seeds of it. You've got the clean guitar, mixed with the layered chorus that begs you to close your eyes, gently bob your head, and get your daily dose of reflection. At the beginning, the crowd seemed even hesitant to do that. It looked like everyone was nervous about how to anoint Istanbul's new Indie hometown heroes, when they'd been getting a very positive reception during their shows around the world.
It's funny, you'd swear by their sound alone that they were born and raised in London or New York, but the Turkish banter they had with the crowd in between tracks certainly dispelled the notion of that possibility. Everyone began to loosen up, and the vibes reflected that.  A few tracks in, they played "Places to Go," a 2016 single and one of their most popular songs and, instantly, the sway of the crowd became a hell of a lot more palpable. Salon has a second floor where you can sit and let your legs hang. Well, the legs were swinging along to the beat.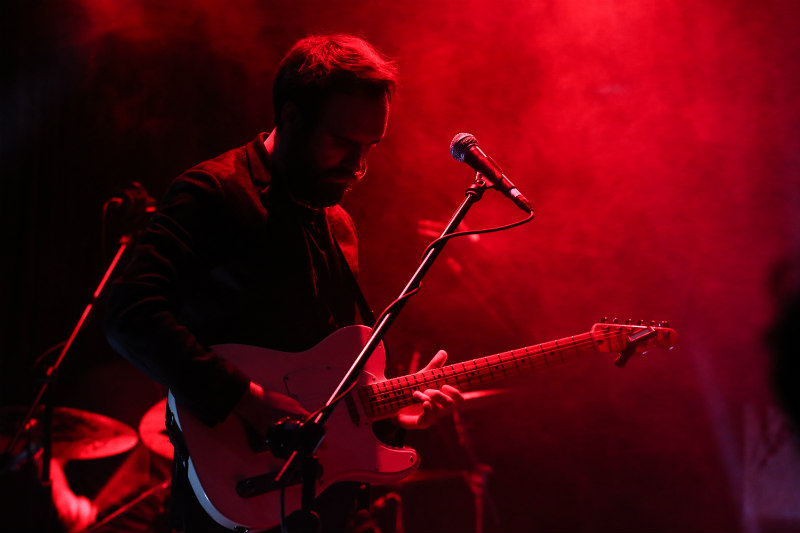 This wasn't a one and done sort of show – they reached deep into their discography. I started listening to them maybe two years ago, and I feel like I have a decent sense of their sound, and, understandably, I wanted to hear the full breadth of it. Initially, I was worried that they'd just stick to their new album, considering it was an album release party, but my unfounded fears were quickly assuaged. It ended up being much more of a showcase for the hometown crowd than an album release, in my humble opinion.
It was interesting to watch the dynamic between the band and the crowd throughout the show. The band was coming into town on a high, ready to prove itself. And, at first, I think it took people a moment to get on the same wavelength. Yet, by the end the crowd showed confidence in their ability to unravel The Away Day's intricate but elemental sound. When "Downtown" came on, my favourite track off their new album and possibly in general, the synthesis seemed compete. Many tracks off "Dreamed at Dawn" speak to a maturity and growth in the band that's tangible. The percussion, bass lines, and guitar riffs have just a whisper of "electronic," but they retain the sound that made them popular in the first place.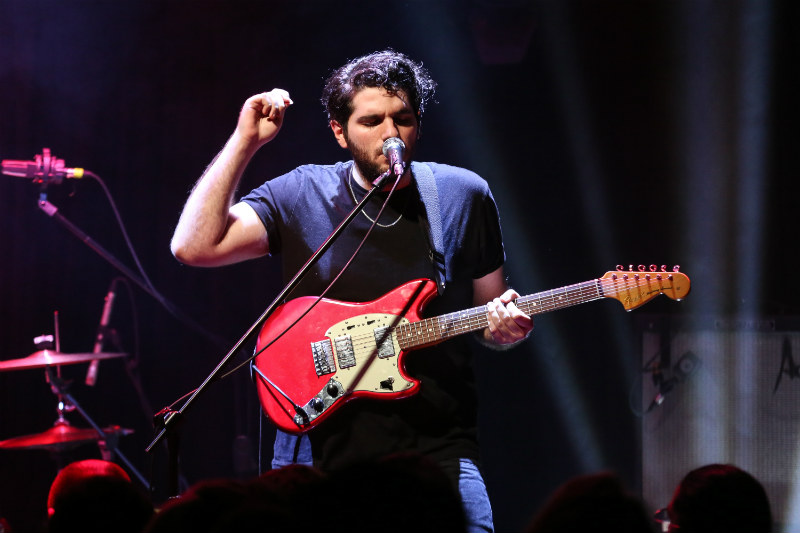 It's a band that is morphing and heading towards their potential at a dizzying pace, and I'd strongly recommend you don't look away for even a minute. Soon, this won't be Istanbul's surprisingly good dream pop group, it'll be Turkey's flagship indie artist.
Images courtesy of Salon IKSV.