In a collaborative community such as ATÖLYE, there are plenty of ambitious projects from members at different stages in their evolution. While there's plenty of opportunity to learn from one another and participate in feedback sessions, there's much to be said about the value of having an experienced advisor to consult. Tolga Dizmen is a seemingly ever-present, indispensable figure in the ATÖLYE community who acts as both an advisor to the community at large, as well as an easily approachable mentor to the members within. As a result, Tolga's scope within his role as head of culture and operations sees him involved in everything from events, to reaching out to the greater surrounding community, to working one on one with aspiring individuals, and much more. Yabangee too has benefited from Tolga's consultation on many occasions.
Tolga took some time to speak with us about Turkey's ever-changing entertainment industry, some of the nuance involved in mentoring projects, and how ATÖLYE ties into the big picture.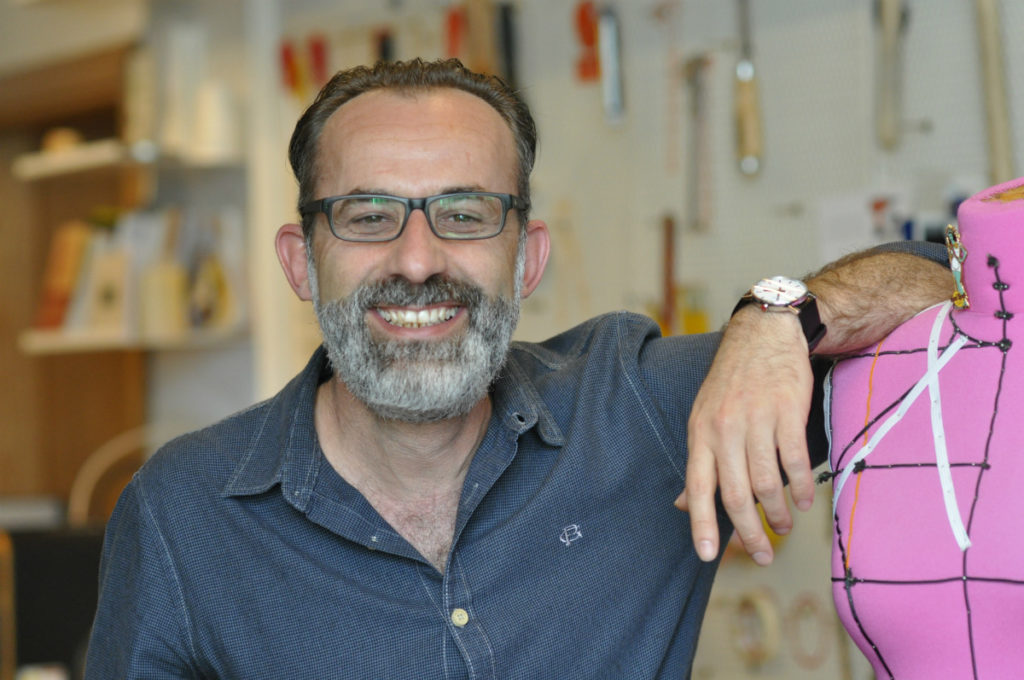 Could you tell us a little bit about yourself?
I suppose it's easiest to start with how I became a part of the entertainment industry.When I was a boy, I dreamed of working with electronics and computers. Everything went well and I was lucky enough to attend a technical high school with a computer science department. Then, there was the end of high school exams, which also went well and I was accepted to Istanbul Technical University, one of the country's best technical universities. It was for the electronics and communication engineering department. I was ecstatic.
Then, during my university prep year, I met the cool people of Rock Music Club of İTÜ who were doing a music festival at Maslak Campus. All the guys had long hair, were wearing cool t-shirts of Music Club and really just affected us, as were just teenagers. Then, they had an open air rock festival at the end of the year and the following year, I joined the club. This was 1996. Me and my friends were running the club, having concerts, festivals, etc. It took me around eight years to graduate and I never ended up working an engineer. [Laughter] Instead, I was someone working in the entertainment industry.
In that time, I was mostly working in event production. I had just started work at Pozitif. During that time, I started teaching at Bilgi University and I built up my own company with my partner. I also started working on creating content for events. We had lots of festivals, working with cool brands such as Coca-Cola, Red Bull, etc. So my background is event production, event marketing, content for events, etc.
Then a year ago I realized that I wasn't asking questions about what I do. I was feeling as though I'm on auto-pilot, so I decided to change what I do and also what I'm working for. Right now I can say I started to expand the fields that I'm working on and also I started to change what I do. I work as a consultant, advisor, and mentor in business development and so forth. That's what I'm doing these days.
Working with ATÖLYE is part of my new phase. It's Tolga 2.0. When I decided to change some stuff, first I became a member of ATÖLYE. I had no idea what to do and I needed a space to work. During that time, I became a member and two or three months later, I started helping with the events and venue teams. Then we decided to focus on the partnerships for ATÖLYE's events and ATÖLYE itself. Thus, a few weeks ago, I began work as the head of culture and operations at ATÖLYE.
Are you happy with 2.0 Tolga?
Yes, definitely! For twenty years it was cool to have people around me, having music festivals, figuring out what new stuff we should incorporate, and so forth. But after twenty years, I decided it's time for something new. If you think of ATÖLYE, there are lots of aspects which are new to me like design, the collaboration, building up new products, etc. Even though there are events, even those are different as they're not about music. Everything is kind of new, so the best part is that I need to ask questions. It makes me happy.
Can I ask a bit more about how you found ATÖLYE in the first place? What brought you here?
In the beginning, I decided I needed a place to work. I started checking the places and visited a few places, considered offers, etc. Then, when I considered the mission of ATÖLYE, I realized they aligned with my own values. Also, it happens to be the closest to my flat. [Laughter] It helped make it an easy decision.
What are you working on these days?
I focus on the operations of ATÖLYE, trying to understand how the company is managed and how I can contribute to create a culture which will reflect ATÖLYE over the next decade. It will take my time and attention, because it's not always easy to see the codes of an organism.
I was the mentor of TOYI, a project from Elif and Ögeday's aimed at helping kids develop in problem solving, creativity, etc. When they reached 30,000 Euros in grants and decided to focus on TOYI, I became a board member and I really love helping them to build up their own business.
I'm a mentor of letz!, an activity based socialization app. Simge was my student at Bilgi University. When she was graduated she was always full of ideas, discussing with people, and I always enjoyed having coffee with her to talk about her dreams. Finally, we're working together with Simge and her partner Idil's start-up.
Also I'm working with Nohlab as a management consultant. It's a transdisciplinary studio focus on art, design and technology. It was founded six years ago by Deniz Kader and Candaş Şişman and I do love working with these open-minded creative people.
In your experience as a mentor, what are some of the things that distinguish a successful project from one that ultimately doesn't work out?
Usually, when mentoring or consulting a project or a startup, for me it starts at the beginning. I try to understand if they ask the right questions or not. If I believe they've found a problem to address or are asking good questions, then it's an excellent starting point. If it seems they don't have this insight, then it may not end up being a good fit for me. The other stuff is the energy of the people who lead the project or product. They should be positive, optimistic, or otherwise I'm not with them.
What does the future hold? Are you working on anything you'd like to share?
Actually, I'm in touch with the guys who have run Maker Faire Istanbul. They've done it here twice. It's a global brand and they've run the Istanbul chapter. We've been in touch to discuss how to make the event more professional, profitable and bigger. We want it to be more successful. I hope we will work together and make it a solid, nice event.
Is this an English friendly event or is strictly in Turkish?
The core idea of the event is to host all the makers all around Turkey, although they mostly tend to be from Istanbul. When you attend, it's about the interactions between the makers and the audience. Most of the makers speak English and the event is English friendly.
As we're an advice publication for foreigners living in Istanbul, we generally ask interviewees for recommendations on places to go. Any advice you'd like to share with our readers?
They should have a lunch or dinner at Fıccın in Beyoğlu. I've lived and worked in Beyoğlu for 15 years and Fıccın is the place to eat, but they should live for the dessert and go to Jadore Chocolatier & Café. They produce their own chocolate and hundreds of products made with chocolate. Enjoy!
To keep up with Tolga and learn more about his work, stay tuned as his website is on the way.
ATÖLYE Spotlight is a new series on the inspiring community members of Istanbul's most creative space.
Featured image courtesy of Ayşe Esin Durmaz.