Going on a four year honeymoon isn't really the type of thing you plan for, but it's exactly what happened to freelance designer Oki Kasajima after arriving here with his bride in 2013. Making the trek from Japan, Oki resettled in Kadıköy — building a new life, starting a family, and staying firmly rooted in the neighborhood throughout. Along the way, he has maintained his passion for design and steadily expanded his portfolio. Looking over his various projects, Oki's natural tendency toward creativity and strong sense of aesthetic reign supreme. In his time here, Oki has also taken his experiences as an expat in our massive city and planned a project of his own for Tokyo, aptly named KÖY.
Having learned that Oki and his family plan on returning to Japan this month, we promptly sat with the designer to gain insight on his experiences as a freelancer, reflect on lengthy honeymoons abroad and learn more about his future project.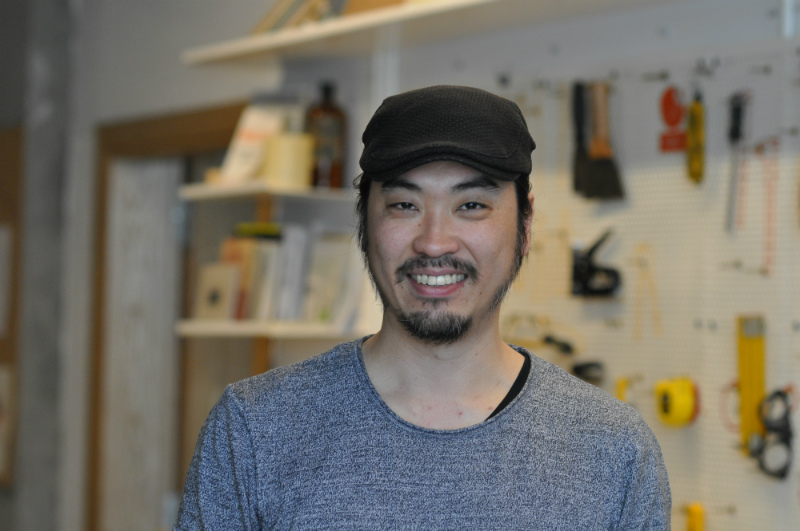 Could you tell us a little bit about yourself and what brought you to Istanbul?
It's kind of a long story. It's one of the most common questions you get when you're abroad. In most cases I say I felt like it, because I did. In fact though, there are many reasons to tell, but none of them are enough to state as the main reason.
I've lived in the UK, Germany and Japan. I grew up in a Buddhist country, Japan, and I spent seven years or so in Christian countries. I thought why don't I also try a Muslim country? The first idea came from there. I thought if I go to a Muslim country, it should be someplace where I can have a beer. Turkey seems to have been the best choice I could make. If it's Turkey, Istanbul seems to be the place.
I was always talking about this. After this stay in Germany, I went back to Japan and started doing my freelance job there. I spent seven years there and meanwhile I was going out with a girl who married me later. I was always telling her that I would go to Istanbul to live for some time. She didn't take it seriously in the beginning and after a couple of years we thought, why not get a flat together? I thought if we're going to look for a flat, then why not in Istanbul?
We got married and eventually it became this idea of a honeymoon in Istanbul. This was four years ago…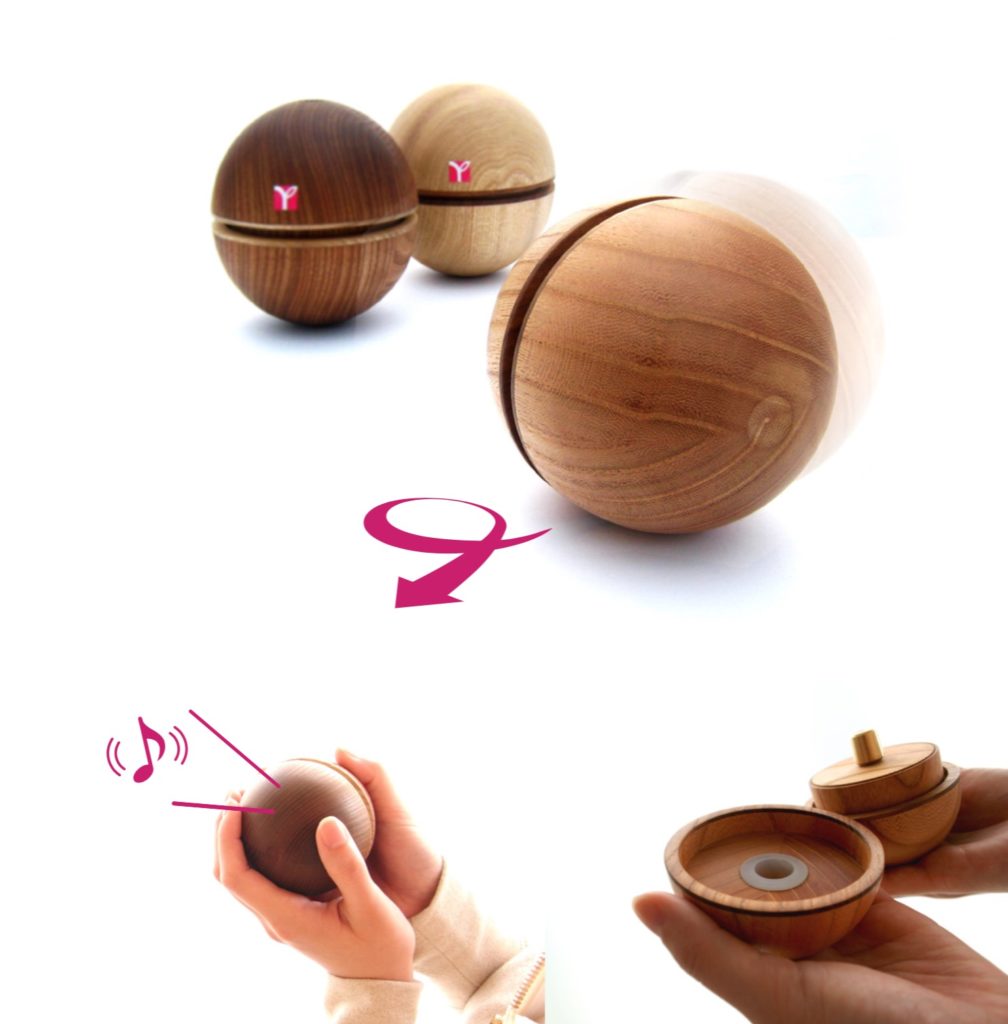 Your portfolio is quite impressive and varied. Could you give us a bit more insight into your professional scope?
I received my degree in three-dimensional design in Manchester. After that, I had the chance to go to a design council (Designlabor Bremerhaven) in Bremerhaven, Germany. They had an office there of young designers and I was lucky to have a chance to work in this office for a year or so. Then I went back to Japan and started freelancing. I didn't actually intend to be a freelancer. When I got back to Japan I didn't really know anyone in the industry, so I thought why don't I just expose myself to people in the industry. I needed to prepare some projects to submit to events and that kind of stuff. After a while I got to know people and was receiving projects. It was never enough to live on. Since I was busy doing all this small stuff, I thought if I get a proper job I'd have to give up everything I was doing on the side. Time passed, I was getting more stuff to do, so I thought I would keep doing it.
I needed to do everything that came to me really to earn money. I was telling someone last week that since I'm Japanese, I also don't like to say no to people. [Laughter.] The principles are often the same on these projects, and if I couldn't do something I would ask someone else to help with the technical stuff. It's more exciting that way.
What has your experience been like since moving here in this regard? Is it easy being a foreigner involved in these fields here? 
In the beginning I was working mostly on projects in Japan which worked brilliantly because of the currency difference. As time passed, these types of projects stopped happening as often since I wasn't regularly seeing these people. So I was getting less of that. After ATÖLYE moved to Bomonti, I started to get to know more people and getting projects here. If I were to stay here longer, I think I could make a living off what I am doing in Turkey.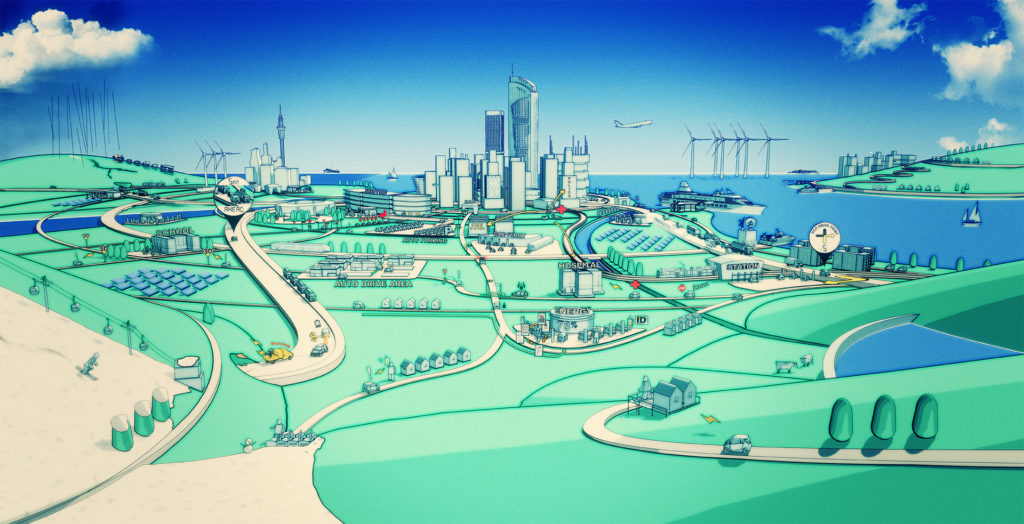 How does ATÖLYE fit in?
It's been a great experience. I'm glad I found these people and joined this coworking space. I was with them when they were still in Çukurcuma. I've never had an experience like this, so I didn't know what was going to happen. I wasn't too sure about it, because I could also work at home and in a space like this you have to rent a table and everything. But I am glad that I came. Since they moved here, the community is rapidly growing and I'm seeing a lot of new faces. In the beginning it was a bit weird, because everyone knew each other, but now I'm OK and starting to talk to new people.
What are some of the challenges you've faced since moving here?
One of the biggest challenges has been the manner of working. People can have a different manner toward working which sometimes leaves you really worried. Especially when it comes down to time and money. I wouldn't say it's a global standard, but generally when you work with a client, time and money is one of the criteria really. Here it can often be positioned a bit lower. You can't really get everything anyway. I love certain things here in Turkey that I never get in Japan or anywhere else. Since they're loose on time and money, there is more flexibility. You can call up people and ask them to work immediately in an urgent situation, which I couldn't do in Japan. You just have to get used to it. Having said this, for example in Japan, this type of behavior is a bad thing. You have to be punctual. Delaying for a day is big trouble. Instead of having a good life, they are so obligated to do all this work. You can look at the suicide rate, especially in Tokyo. These things aren't the problem here. They'll say forget it and focus on their family for example.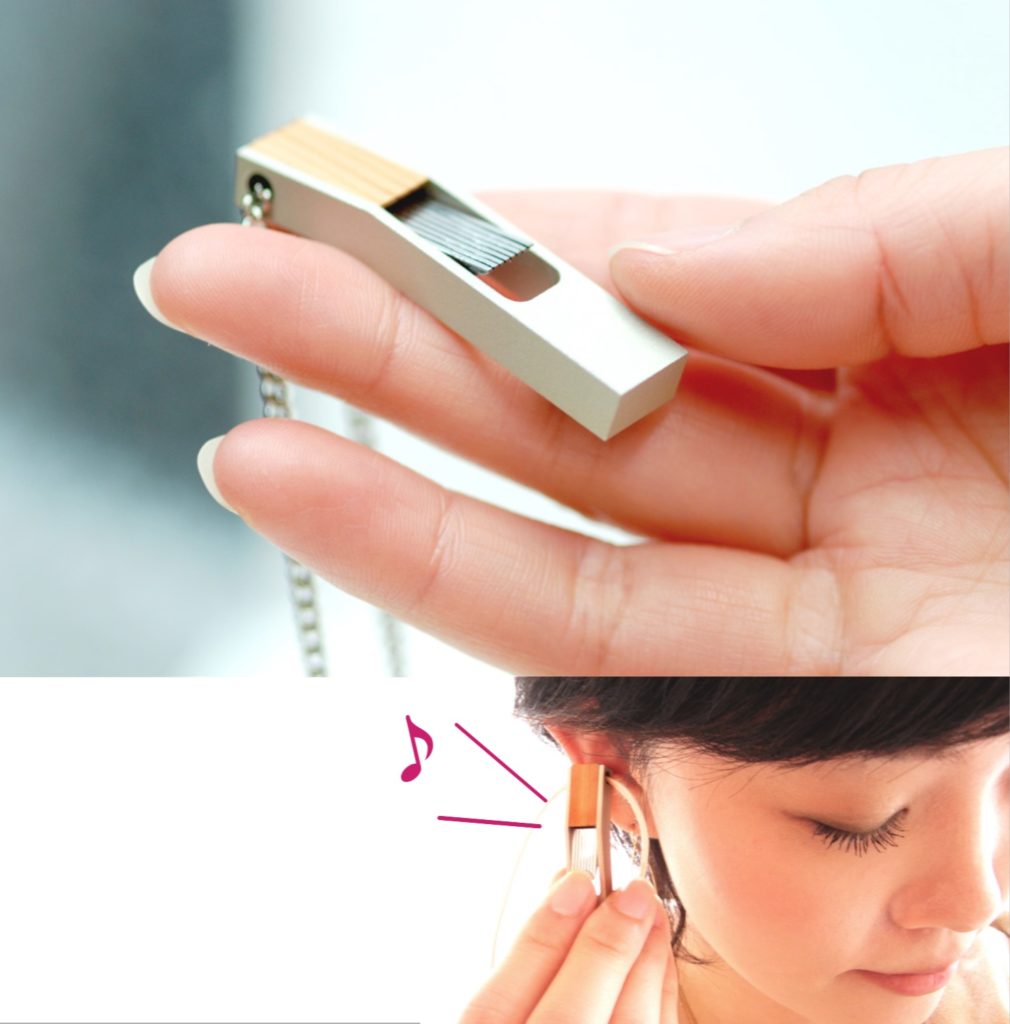 Could you tell us a bit your upcoming project?
I never really thought of the plan for the beginning, but what I wanted to do is be surprised in a good way. One of the methods I came up with was if I could have a multicultural space for myself, then I'd have a better chance of being surprised. Another reason is I have a daughter now. Luckily when I was a university student, my parents had enough money to educate me in the UK. The time was right and people had money. They were hardworking and had the money to do that. If I think about Japan's economy now, most of us won't have this chance to send their kids abroad. Fortunately, the culture of Japan is changing now. There's a lot of foreign and local communities trying to integrate these people who come to live or work in Japan. If I can make this environment for myself, I don't have to send my child anywhere to experience this culture for herself. That's another motivation in coming up with this kind of idea.
Then, somehow I needed to put this into a capitalist system where I'm earning money and maintain the community. One of the things I came up with is a coworking space for travelers like myself, coming to a new country and trying to get involved in local projects. It was quite difficult in the beginning. I hardly knew people. I needed to go around and do some projects which I didn't get paid much for. I finally found ATÖLYE to make sure that business is happening. Many of us can spend four or five years in one place like this without being sure they can live on. If I could help these people to get involved with something that's happening locally, I thought it would be good to help these people coming to visit. At the same time, these local factories and companies are looking for new ideas and trying to get out of their current situation. I thought if I could mix all these things, then something magical could happen.
We're somewhat of an advice publication for foreigners living in Istanbul and you've been here for quite some time. Any tips or hidden gems that you'd like to share with our readers before leaving?
We've been living in Kadıköy for four years and we love it actually. Coming here is a bit far actually, but the ferry is one of the amazing experiences people can have. The views you get are super. Kadıköy is quiet and people are nice. You don't encounter people shouting at you on the street for no reason.
To keep up with Oki and learn more about his work, visit www.okikasajima.com.
ATÖLYE Spotlight is a new series on the inspiring community members of Istanbul's most creative space.
All images courtesy of Oki Kasajima and Ayşe Esin Durmaz.