Leaving the security of the familiar behind and accepting risk is often one of the most daunting challenges to pursuing our dreams. In founding Biz Evde Yokuz – a travel anthology of destinations and adventure – Duygu Şar and Bilgehan Çelik took this plunge, disengaged from their former professional lives, and forged a path to their own unique vision. Their voyagers' gamble has since paid off, with the couple having spent the last four years traveling extensively, both within Turkey and around the world. In balancing these open, genuine stories of travel with a firmly rooted belief in authenticity, they've deservedly cultivated a dedicated community of followers across the globe. As the welcoming hosts of these excursions, audiences are granted an intimate look into their experiences, creating a sense of contagious wanderlust that's complimented by the pair's useful, detail-oriented content.
Duygu and Bilgehan took some time to share with us the ambitious origins of Biz Evde Yokuz, the importance of authenticity in their work, the dynamic nature of their various mediums, and what the future holds for this globetrotting couple.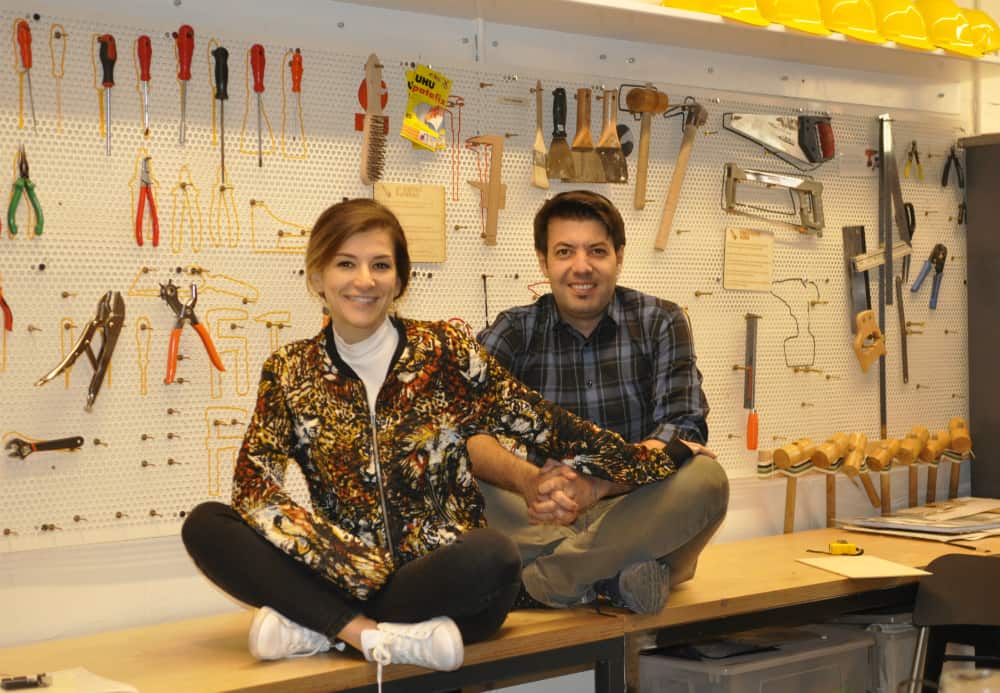 Could you tell us a little bit about yourself and your background?
Duygu: My name is Duygu. I was born in 1983 in Eastern Turkey, but I grew up in Istanbul. I went to Brown University in the USA and lived in France for two years. Finally I settled down in Turkey. So mobility is a virus I picked up when I was young.
Bilgehan: I was born in 1982 in Konya. I went to Middle East Technical University in Ankara and studied in the Netherlands for a year. After that I worked for Red Bull for seven years. Then we started our own company and Biz Evde Yokuz at the same time.
How did you guys meet?
Duygu: We met through a common friend named Seçkin, his best friend actually. Seçkin lived abroad and every time he was back he gathered his friends for drinks. We met at one of those gatherings eight or nine years ago, but it was basically an exchange of names, and that's it. Bilgehan added me on Facebook that night, but I can pretty much say we didn't exist to each other for several years after that. Finally one day a post about a dance event he was doing showed up on my wall. I messaged him about the event and we got to talking.
Bilgehan: It took a long time, like four or five years before we started dating after the day we met at Seçkin's gathering.
How did the idea for Biz Evde Yokuz come about?
Duygu: Everyone has some sort of wanderlust inside, we just happened to make this our mission. So I guess the idea isn't new but this kind of drive is.
Bilgehan: The first time we decided to meet each other, we ended up speaking about our dreams for something like eight hours.
Duygu: We didn't think of it as a date at the time, but looking back at it, sure it was a date. [Laughter.] These shared dreams sparked a miraculous energy between us. For example, I wanted to canoe with the whales in Canada and he did too. When we look back on that day, we see that without knowing at the time, we founded Biz Evde Yokuz. That was the day of the idea, but it took another two years for it to actualize itself.
We were working at the time and we didn't know how to make chasing our dreams a sustainable life-style. We had a big whiteboard wall where we were writing our dreams every day. Working our jobs provided us the financial means but limited our time. So for two years we were in limbo between these jobs and chasing our dreams. At a certain point we got sick of ourselves for not actually making things happen and that was the day we decided to quit our jobs and really go for it. That was four years ago.
We started to look at how to make these dreams happen. It meant that we needed a job that allowed a flexible calendar and made decent money. We tried several ideas – we looked at kickstarter projects, and we even considered opening a baklava shop. [Laughter.] It just seemed like a business model that could work for us. At one point we were considering making water jug covers for the ones you find in every house in Turkey. So we had tons of different ideas and they only had one thing in common: They made money while offering flexible calendars. In the end they weren't right for us, but we still think they're great ideas!
Finally we decided our real assets were our backgrounds, so we started an event agency as we both had experience in events. We founded Twist Entertainment Marketing. We were thinking of this being the engine for powering our dreams. Then meanwhile, we founded Biz Evde Yokuz.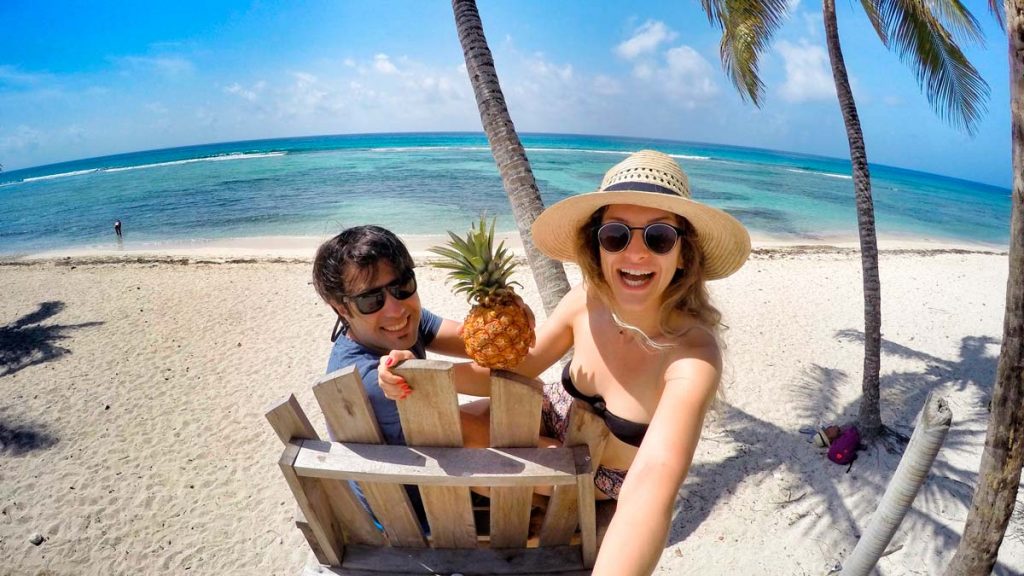 Is Twist Entertainment Marketing still active?
Bilgehan: Yes, but it evolved. We aren't as focused on events anymore. We are making more video productions for events and travel.
Could you tell a bit about the start of Biz Evde Yokuz?
Bilgehan: We founded it at the same time as Twist. Our first achievement was convincing a seller of trailer-cars. At the time we had 1000 followers. We asked them to lend us a trailer car in exchange for promoting them. The owner said, "We are exporting internationally and you guys can't do so much for our promotion. However, I see the fire in our eyes, and if I don't say yes, I will forever be the evil man who crushed your dreams." So he lent us the trailer van! In exchange, he wanted a video of the van to show at fairs he attends. So we got our trailer. Our next problem was that we didn't have a car. We imagined it would be easier than getting the trailer as there were more car companies that trailer companies. It wasn't that easy after all, but we did convince Fiat to lend us a car for a few weeks. So that's how we started our journey. The trailer car became our office, home, and hotel.
Duygu: Business and dreams were developing simultaneously. We were working as we traveled. The engine that powered it all was Twist Entertainment, our event company. Biz Evde Yokuz, what we decided to call the sum of our dreams, was soaking up all the resources it generated but that was fine. It was actually what we intended. Our goal had always been to create a sustainable lifestyle dedicated to chasing our dreams and this balance between Twist and BEY solved it all.
Could you elaborate a bit on your roles in the project, as well as share a bit about your team?
Duygu: We are a couple which works together, lives together, travels together. You can imagine that can be complicated. For things to find their balance, it took some time. If there is some advice I can give for those working with their spouses, it's to have very clear limits of each one's playground. That is what we did. Bilgehan is in charge of all the video work, technical stuff, and much of the business part. I am the content manager, focusing on all the content for the website and social media channels. I also run all the contacts. That's how we decided to split the workload. Of course there are times where things overlap, for example he'd be better at writing a car review, so he'd do something like that.
So about the team… It looks easy from the outside but content creation takes a lot of time and effort. You need to have a team to support you if you want to be productive and maintain high quality. We go to crazy lengths to make sure that our content is top quality.
We have Deniz who is a full timer and we have an intern, Gizem, who comes one and a half days every week. Deniz and the intern are in charge of the website. They lay out the groundwork for me for most articles. Then I come in, add the insights, and transfer our experiences into the article.
Bilgehan: A lot of the articles also need to be regularly updated, the girls also take care of this, too. Train times change, places open/close and so forth. It's a lot of updating. We also work with freelancers on the video side. Similarly, they lay out the ground work for me and I add in all the artistic touches.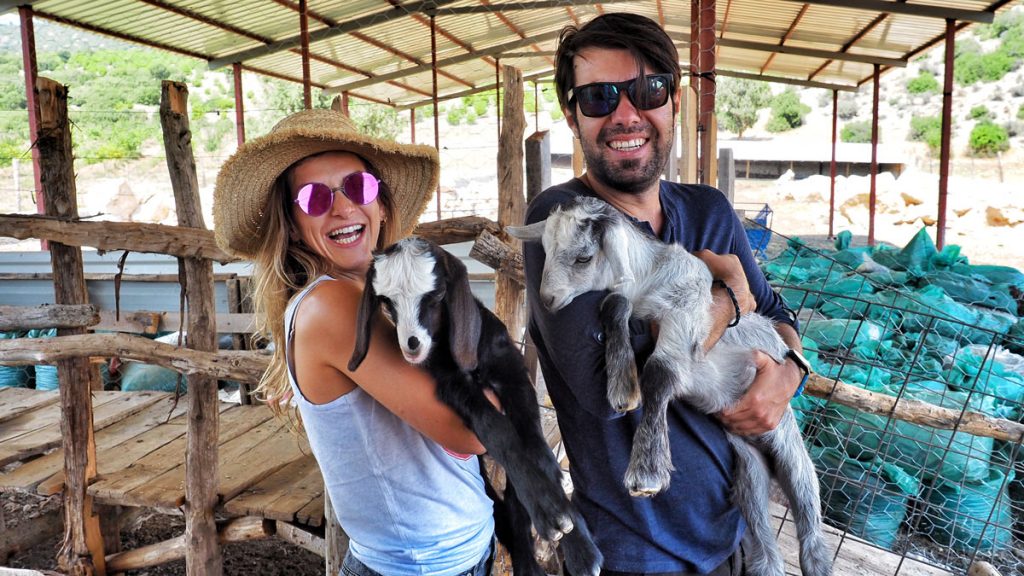 How often are you guys in the office?
Duygu: You know our office isn't just limited to ATÖLYE, as many places become our office as we travel. We have had Skype meetings in gas stations, mountain summits, tents, beaches, etc… In the new world, thanks to the internet, you can work anywhere but I still enjoy the stability of having an office. So when we are in Istanbul, I am in ATÖLYE every day. Even on the weekends I come to work.
Bilgehan: We love our lifestyle so it doesn't really feel like work to us. We're lucky to have found our passion and expanding it really keeps us motivated.
Duygu:It's a bit like gardening. It is as a hobby, but it also requires a lot of work. The things you enjoy most are the things you put effort into.
We would imagine you have countless amazing stories to share from your adventures. Do you have a stand-out experience that you'd like to share with us?
Duygu: The perfect mixture of a work and travel story is when we were taken under custody in Iran. We were hired by a company there to do a promotional video for Iran. They had put us together in the same hotel room and that made me a bit stressed as we are not married. Our client assured us everything would be fine and so we moved on. Our client wanted us to film the train station and we told him we could if he can get the filming permission from the officials. A few hours later they called us back and told us it was taken care of.
The next day the manager of the station welcomed us and told us we can film. I was filming a train when I noticed Bilgehan motioning to me that something serious was happening. Our guide had been taken in and they were looking for us. We figured it was better to turn ourselves in, so we went there and the police and a mob had encircled our guide and were shouting at him. Our guide was shaking in fear. I tried to talk to him but he was frozen. I think he was in shock. They took us under custody in the management's office. Evidently, it wasn't enough to just get permission from management alone, we were also supposed to get permission from the police. The management knew we intended well and felt awful so instead of taking us to a jail, they locked us in the office. They didn't take my phone away and I didn't want them to know I had it, so I was sending voice messages secretly to Deniz here in Turkey while pretending I was talking to Bilgehan. In the end, we were freed thanks to the connections of the company that hired us, but it took hours.
Did you end up finishing the film?
Bilgehan: We thought about coming back to Turkey and quitting. In the end, we decided to stay and finish it. The first city was Tehran, but after that it was really very relaxed in the other cities.
Duygu: While it was a stressful experience, it's also worth saying that Iran is where we've met the nicest people of all.
How does ATÖLYE fit into your work?
Duygu: There are many things we like about ATÖLYE. We're traveling regularly and I want Deniz to be somewhere where she can be nurtured. I don't want her to feel lonely. That's very important.
Bilgehan: Also, the feedback sessions are very useful. We always arrange one when we have a new idea to test. The results are amazing.
What are some of the challenges inherent to your work or that you've had to overcome to get to this point?
Duygu: The biggest challenge is volatility. Tourism is often considered a luxury and is the first to be cut off in times of trouble – whether that be an economic or political crisis. Another problem is the volatility of social media. Twitter, Snapchat, Vine… All of these make it a very slippery ground for growing a business.
Bilgehan: These platforms are also changing their strategies. Facebook have changed their outreach rates and keep reducing it, so it's getting harder and harder to reach your audience. I'm sure that Instagram will follow in a short time.
Your social media approach is phenomenal. It's professional-but-personal and you've deservedly cultivated a huge following. Could you share a bit on the process behind this type of approach?
Duygu: One is that we never fake things. I think that the audience can feel whether you are having a coffee for yourself or just for the shot. They see only what we live. The other thing is we don't cheat our audience for money. We only work with brands that we can endorse. Being sincere is a big deal for us.
Bilgehan: We don't sneak brands into our content. If we're collaborating with a brand, we clearly state at the beginning of the video that it is a partnership. We're also very picky with the brands we work with, as Duygu said.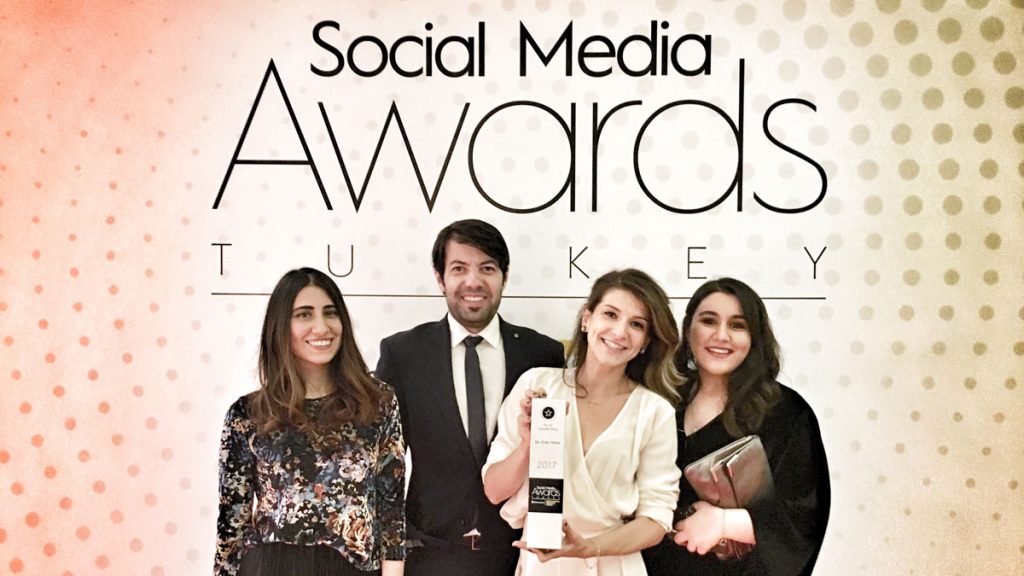 Any successes or aspects of the project you'd like to highlight? What about looking forward into the upcoming year?
Duygu: We have a lot happening, but we do want to turn this into some type of product that people can use. Not sure if that would be an app or hotel or some sort of service that like-minded people can benefit from. People ask us to do tours but it wasn't something we were interested in. We are getting so many requests that we are asking ourselves if we should consider it.
Bilgehan: In 2018 we'll also focus more on experiences. We will be crossing more bucket list items off our list. Like most content creators I suppose, I'm also dying to shift from project-based sponsors to long-term sponsors.
Any tips or lesser known places you'd suggest to yabancılar living in Istanbul?
Duygu: I'd recommend Dinner in the Dark . You eat in the dark, you dance in the dark, and it's really an awesome experience. It is really fun. They hire blind people to work there, so it also serves a good cause.
Bilgehan: Rowing in the Golden Horn as well! They offer rowing classes, no previous experience needed.
To keep up with Biz Evde Yokuz and learn more about the project, be sure to visit the official site. You can follow Biz Evde Yokuz on Facebook, Instagram and Youtube.
ATÖLYE Spotlight is our series on the inspiring community members of Istanbul's most creative space.
All images courtesy of Biz Evde Yokuz.