In the current climate of consumer awareness, now more than ever, the clothes we wear convey a message to the world around us. Local, sustainable clothing brand reflect has thankfully taken note, with a commitment to transparent social impact and activism shining through in every aspect of their work. Ece Altunmaral and Edipcan Yıldız are the socially conscious, passionate minds behind the quickly evolving project. With a steadfast belief in the pillars of their wide-ranging mission, their scope has seen them engage humanitarian groups, galleries, and communities of displaced people within Istanbul, while also providing the opportunity to venture abroad and share their vision. With plenty of ambitions for the future of the brand, it's safe to say this is just the beginning of their efforts.
We took some time to speak with Ece and Edipcan on the ethos behind their bold project, the challenges of adhering to such an ambitious mission, their varied collaborations, and what we can expect as they continue to grow.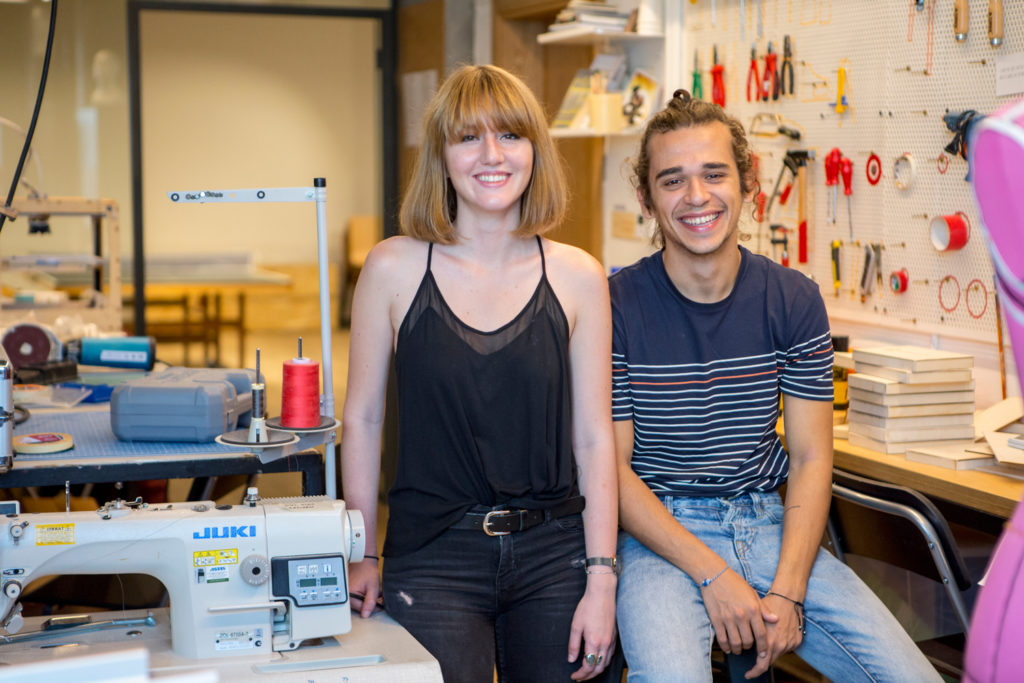 Could you tell us a little bit about yourselves?
Ece: Born in and raised in Istanbul, I then spent four years in London during my undergraduate studies, where I graduated Finance at Cass Business School. When I came back, I started working as a consultant at PwC. Then reflect happened. Other than this I like walking, a lot.
Edipcan: I graduated from Robert College and went on to Boğaziçi University for my undergraduate studies. Spent almost a year in UCLA for a course. I love clothes, more than Ece likes walking.
How did you two end up crossing paths and how did the idea for reflect come about?
Ece: During my last couple of months at PwC, I spent some time in South-Eastern Turkey with my sister, visiting refugee camps and working as an art therapy volunteer. At that point I realised I very much wanted to do something about this – but I had no idea how. I only knew that I wanted to provide some sort of visibility to the disadvantaged community. That's exactly when we met with Edipcan.
Edipcan: It was a time when I was about to graduate from university and trying to figure out what would be my next move. My father has spent long years in textile business. Since a young age I started to learn about basic rules and the sector. I very much wanted to create a brand of my own, but not just any brand. I do love clothes as a medium of communication. They reflect a lot about what we say to the outer world, so it really stands out as a great medium of message.
So we got together and asked, "Why don't we reflect these drawings of the disadvantaged communities onto our clothing so that we create a different way of brand that actually stands for something?"
That's how reflect – the activist clothing brand came out.
Could you tell us a bit more about some of your objectives for this project?
Ece: We want to create the awareness among people that each one of their purchases is an endorsement. We want them to realize that by preferring socially aware, sustainable options we can actually make change.
In order to achieve that we want to make people involved in social activism through reflect. Our activities will go beyond selling clothes but will also include organising activities and making them know about things happening around them. Providing visibility for the disadvantaged will be our way of protesting.
Edipcan: In terms of reflect as a brand, we have bigger dreams of transforming into a design studio. It goes beyond just a clothing line and embraces all sorts of design that embraces sustainability and giving back culture.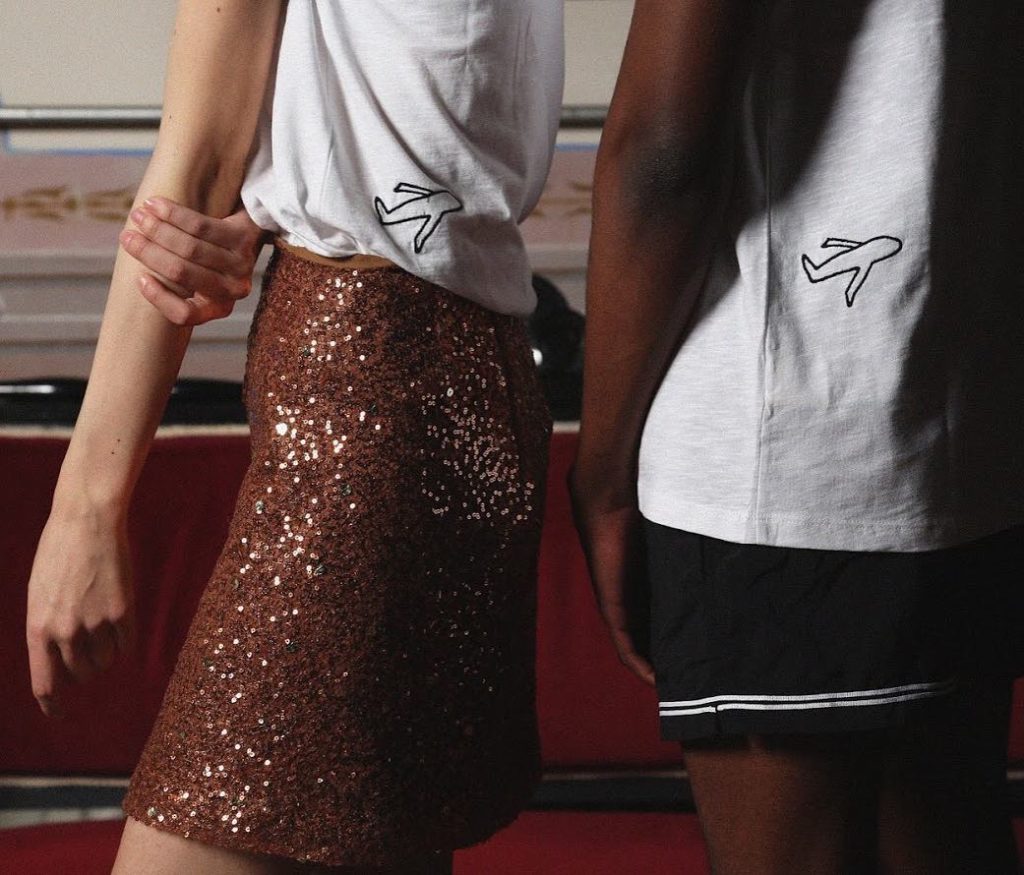 Sustainability and brand identity really stand out as being core to the mission. Could you elaborate on these and their relationships with each other?
Ece: When reflect first started as an idea of creating a socially aware brand, we did not consider organic clothing at the start. After we did our research on the fashion industry, we realized that sustainability is not an option but a must. After all, fashion is the second most polluting industry for the environment, after oil. It was a time when we watched the documentary True Cost, and once again remembered that because of the unfair working conditions and recklessness, 1,134 people died in a collapse of a garment factory in Dhaka, Bangladesh.
As a socially aware brand that puts social impact in the core mission, our creation was supposed to be a better alternative to what is out in the world already. That is why all our clothing is certified with fair-trade and GOTS certified (Global Organic Textile Standard), or made from recycled and upcycled materials.
Edipcan: reflect is an activist clothing brand. What happens around us is our biggest inspiration. We are putting a spotlight on the refugee crisis with our first collection, called Solidarity. Our mission is to inspire people to take action for social change through our good quality clothing. Social change and sustainability go hand in hand with each other.
What is you day to day like? How many people are involved?
Edipcan: We are three people at core, but started growing through collaborations with artists and involvement of a new creative team.
The intensity of our day to day activities fluctuates a lot according to the tasks we focus on. It is always a hassle when we are about to launch our new collection. Then our working hours become 20 hours a day. We visit the factories in the mornings, follow-up with production, make sure every process goes smoothly. Then we create our visual strategy, plan for our social media and other online marketing campaigns. Then we have long hour meetings with our web development team, trying to decide on the best way of presentation of our new items.
Ece: At other times sales follow-ups and other daily operations take our time. Like making sure we have enough stock in online/offline shops needs constant follow-ups. Also trying to expand our sales points requires many meetings and procedures both online and offline.
Meanwhile, we are always in a constant communication with our partners. For collection Solidarity, we partnered with the social initiative Small Projects Istanbul. Our design inspiration comes from the outputs of the art workshop sessions we did with their community. As part of our give-back culture, we reserve 10% of our quarterly revenues for SPI. So we regularly meet with SPI in order to figure out their needs and our involvement. Currently we are purchasing tablets and second-hand PCs in order to give to SPI's learning centre and trying to figure out a new "reflect lab" at SPI. A lab where young Syrian people can easily access internet, information and supervision. As you can imagine, that brings loads of meet-ups, which is the fun part.
How has ATÖLYE fit into this?
Edipcan: reflect was just a little more than an idea when we first came to ATÖLYE almost a year ago. At ATÖLYE our idea changed, evolved and eventually came to life. During this one year we had the opportunity to collaborate with some most valuable people ranging from brand identity to communications strategy, from video and editing to web development.
Ece: Yabangee also created a great network for us! At their Arts & Culture event at ATÖLYE, I had the opportunity to have a 5-minute presentation of reflect and had a call out for those who would be interested in collaboration. After that I met with May Pann Pwint, an emerging fashion designer. We ended up designing a kimono together, which went amazingly. Then I met with Omar Berakdar from Arthere at the same event. We will be doing workshops together, in collaboration with artists from their network.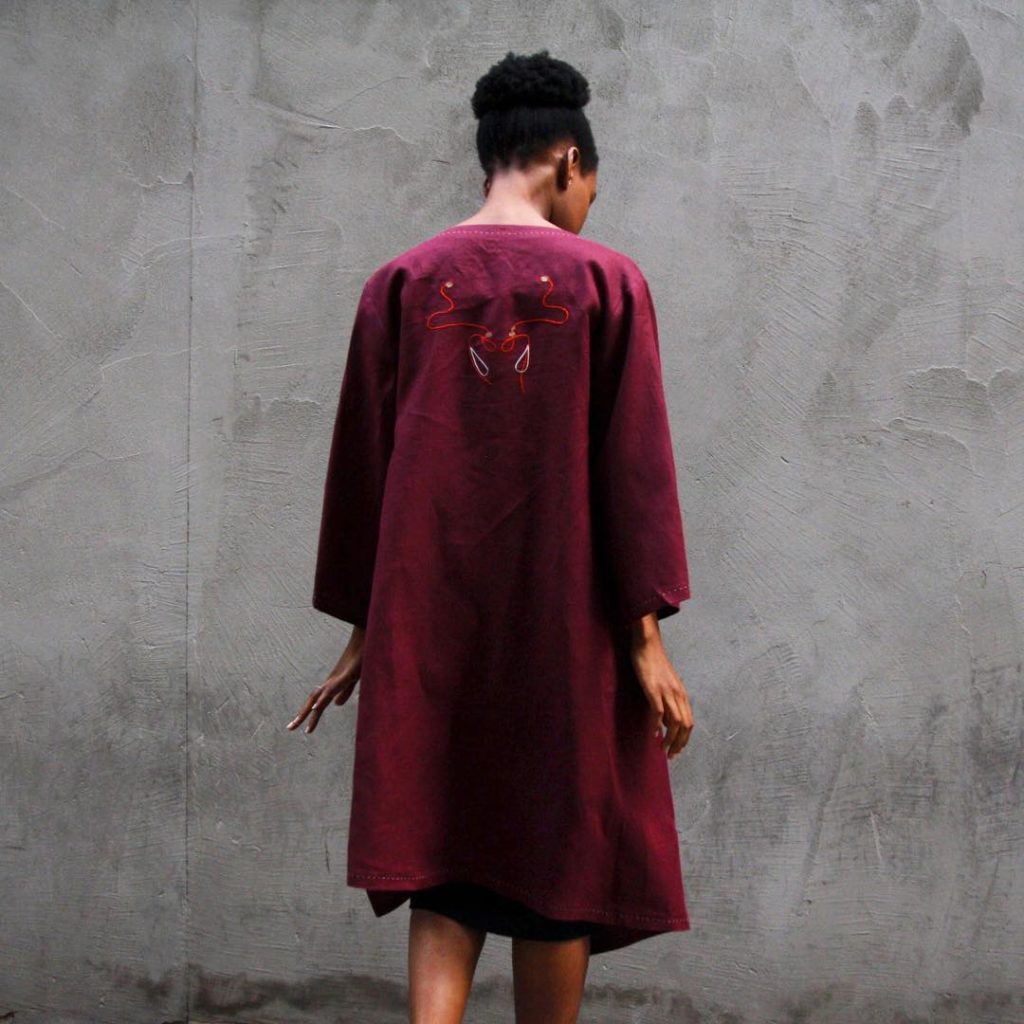 Could you tell us a bit about some of the challenges you have faced in pushing this project forward?
Ece: At first we struggled with our way of expression. Giving back and social impact is at core of our mission, but we wanted to do is in an activist way. We very much wanted to break that "peace-loving tree-hugger" image that is already out there. Or else, what we try to do is the opposite of printing out a t-shirt with a "help refugees" slogan on it.
Edipcan: It is very much about the perception really. In order to build that we wrote and re-wrote our manifesto, and constantly changed our social media appearance. Everything took so much time until we were sure it was right. All our Instagram posts, wordings on our website, Facebook posts, and photo-shoots need to talk about the same vision and go hand in hand with each other.
Any successes or aspects of the project you'd like to highlight? What can we expect later this year?
Ece: We did leap forward mid summer this year. We got into Hamdi Ulukaya Initiative's Start-up Support Program and worked at Chobani's New York Office for a month, working alongside mentors and the Chobani team. We can maybe consider this as our first baby step of becoming a global brand.
And the results! reflect is now available at two stores in Brooklyn, and we came back with great collaboration agreements for the future. Stay tuned until we can announce them.
Edipcan: Also the exciting news! Emirhakin, our new artistic director joined us just quite recently. Our visual communication is going to involve strong, real, sensitive stories of the people and things happening around us. Stay tuned through our social media accounts and website to see what he will bring.
To keep up with reflect and learn more about their work, visit http://www.reflect.ist/. You can also follow then on Instagram, Facebook, and Pinterest.
ATÖLYE Spotlight is our series on the inspiring community members of Istanbul's most creative space.
All images courtesy of reflect.