UKA Film is the multifaceted collaborative effort of co-founders Çiçek Kahraman and Can Kılcıoğlu. With a scope that compliments their skill sets and covers various aspects of acting, direction and production, UKA also places an emphasis on education via unique workshops. In particular, Çiçek's experience as an editor has seen her work on hundreds of commercials and numerous feature films, as well as integrate those practices into their educational outreach.
We spoke with Çiçek on what it's like forging your own path in the local film industry, what can be expected in regards to such a varied workload, and what plans are included for their their upcoming restructure.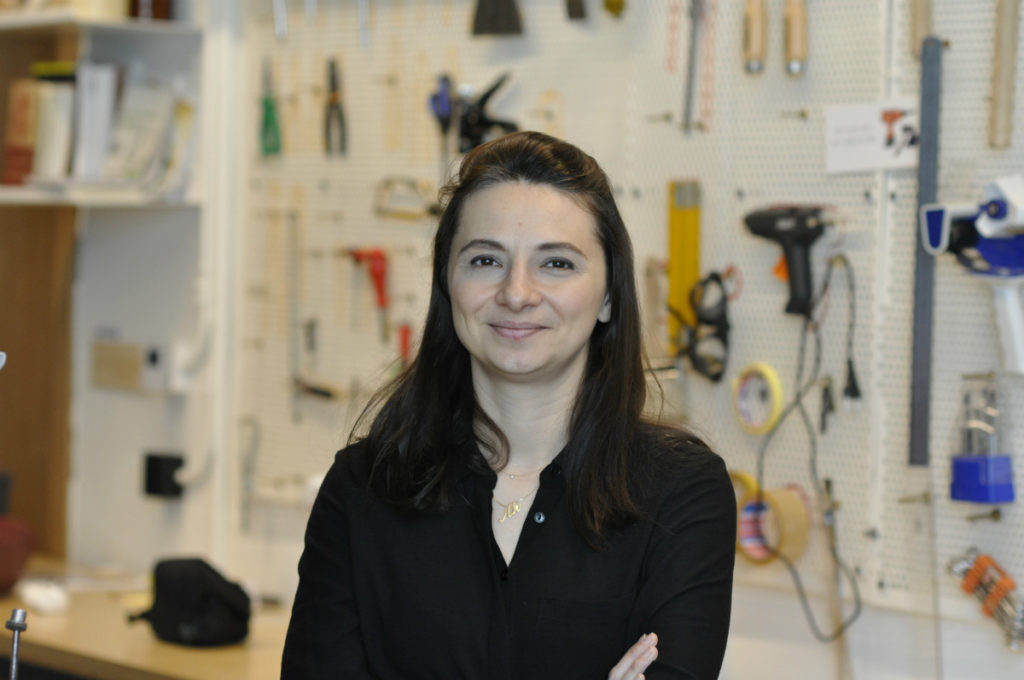 Could you tell us a little bit about yourself and your background?
I was born and raised in Istanbul. I went to school here. I left to live and study for two years in Boston from 2000 to 2002 for my Master's degree. Since then I've been living and working in Istanbul. I had studied sociology for my undergraduate and had gone on to study film for my Master's, which is now my profession. I'm a film-maker, editor and video artist. There isn't much difference between my personal and professional background. [Laughter.] I teach and edit and have been doing both since I came back to Turkey. I started as a teaching assistant at Bilgi University. Then I was doing part-time editing jobs as an assistant editor. After, I quit my day job and decided to focus on my career as an editor. This was 11 years ago. I took a risk and became a freelance editor. It was hard in the beginning, but then I managed to do well. Now, here I am. I've edited over 20 feature films and hundreds of commercials. That's how I make my living and I enjoy it, so I think I'm lucky.
How did you come to be involved with UKA Film? What is your role there?
We chose that name because it's easily pronounced in every language. It isn't an abbreviation, we just liked the phonetics of the word and made it. Can Kılcıoğlu is my partner. We met when I edited his film, Karnaval. He and I got along really well and we collaborated on a lot of stuff before we even founded UKA. We decided to have a corporate name under which we could run our educational workshops, as well as our production work which we do independently, and then we came up with UKA. It has been going well. We are restructuring it to fit whatever is going on. We started in education and moved on to production. Now we're doing web videos, educational films and basically a lot of video production stuff. Can is working on a feature film, so we might co-produce that as well. It's an unknown future.
Could you distinguish between the film and educational sides of the project?
Can also teaches acting, as he is an actor. He teaches professionally both within UKA and elsewhere. Our motto has been doing workshops that we'd also be interested in attending. It isn't only us that provides the workshops. We had an art direction workshop which went really well. We have a niche workshop called Editing for Actors, as Can is an actor and I'm an editor. We teach actors about what happens to their acting in the editing room. This is a side they don't really have access to. They usually act and then see themselves on screen at the premiere. So I think it's very educational and it's one of the most successful workshops we've had. I also give editing workshops once or twice a year. Other than that, we enjoy coming up with new and interesting workshops that have specific target audiences. In that sense, we get a lot of feedback in regards to what people want to see in workshops. It helps us come up with new themes and ideas for workshops. The workshops are here at ATÖLYE.
What's the workload like?
We have very busy months where it rains and pours. We'll have two workshops back to back, and maybe at the same time I have to finish a feature film and then maybe at same time I could be editing a TV commercial. We work around the clock. That's the advantage of being two people, we can pass the workload back and forth to each other when we're busy. We manage it. I've been doing it for ten years. I've been teaching, editing, and a lot of this stuff. I actually took time management training because it wouldn't be efficient and we couldn't do it otherwise.
Could you tell us about a typical day?
There is no typical day. Every day differs from one to the other. When I do TV ads, I am busy 12 hours a day just doing editing for three to five days. So during that time, I can't do anything else. I can't do more than two commercials a month, because it's a big pause in everything. When I do a feature film, the five days extends to something like a two month period. I do not get much time to do anything else. Everything goes on hold in my life, often including my personal stuff. I unwind from all of that stress and tiredness by taking a month after and getting into an ordinary tempo.
How has ATÖLYE fit into this?
We started UKA film in 2015 and this is how we eventually came to ATÖLYE. We were trying to find an office. Can knew some people here and he introduced me. We got along so well, we're actually some of the oldest members here. I enjoy being here because it gives me an opportunity to socialize. That's the hardest part of my job, because it's just me, a director and the footage. I manage people, but during the editing I'm alone. So I enjoy being at ATÖLYE and being able to engage in conversation with somebody other than myself. UKA wouldn't be what it is today if we weren't working here. It's had an immense effect on UKA. We met Aslı Smith here who designed our logo, we've collaborated on a lot of projects, we've received a lot of feedback and also given a lot of feedback. It's a very mutual relationship and I'm really happy. The people I've met here have changed my perception of doing business and a lot of other stuff. I find it very rich in terms of nourishing and inspiring.
Could you tell us a bit about some of the challenges you've faced in pushing the project forward?
The challenges still continue. We are trying to find new ways of reaching people. We are trying to restructure as to how we could make UKA more flexible. Maybe we should be thinking of doing workshops in other cities in Turkey. We are planning on doing production in other cities. This is the major theme in our current restructuring. We'll see what happens. It isn't easy. It took a lot of time to get UKA off the ground and it wasn't easy because we aren't full-time UKA members. Can also directs and teaches, and I teach and edit. The challenge was to keep the balance there, to spend enough time on UKA. We've managed it.
Any successes or aspects of the project you'd like to highlight? What can we expect in the future?
When we founded UKA, we believed that if what we were doing wasn't fun anymore, then we'd quit. It's why we're holding onto UKA so much, because it's where we have fun. If any of us don't want to give a workshop, then we don't. We make sure we have fun giving the workshop as well. If we were to structure them according to demand, they'd be pretty standard. Even with the videos we do, even if it's low budget, we try to make it in a way that we make a difference in what we do. I know it's pretty cliche, but if UKA became something we only did for work, we could just as well close it. I don't know if it'll continue going like this, but it is a place we have reserved in our lives to be creative and enjoy what we do together.
As we're an advice publication for foreigners living in Istanbul, are there any lesser known places or tips that you'd like to share with our readers?
I love Barba. It's a great place very close to where I live. I like the crowd and the people who go there. It's a good place to go alone. People won't bother you and you can enjoy a beer by yourself. It's one of the latest places I've found that makes me feel good.
There's also a great place called Basta in Kadıköy. It's run by two chefs who are great at what they do. They make dürüms, and have different foods everyday. It's amazing food and quite affordable too.
To keep up with Çiçek and learn more about her work, be sure to follow the Facebook page for UKA Film.
ATÖLYE Spotlight is a new series on the inspiring community members of Istanbul's most creative space.
All images & films courtesy of Çiçek Kahraman and Ayşe Esin Durmaz.