Mother's day can be an especially difficult time for yabancılar. Hundreds, if not thousands, of kilometers separate us from our mothers on their special day. As we can't be there with them this weekend, we thought it prudent to take some time and publicly declare our love.
Tribute #1 by Julia Totino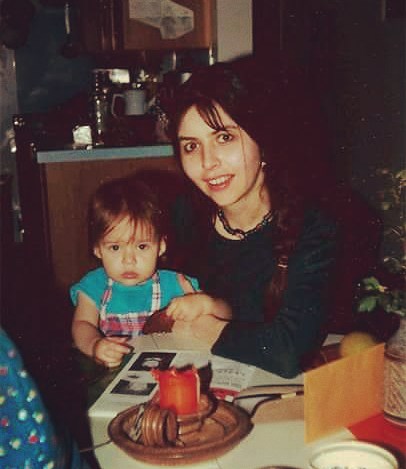 Dear Mom,
I wish you could come visit me here in Istanbul. I would take you out in the morning when the light is at its best and we would start the day with a huge Turkish breakfast by the sea. Then of course we would need a Turkish coffee, because I know how much you love coffee. I still remember how you bought fresh whole beans from Second Cup in the 1980's when everyone else was drinking cheap tinned Folgers or instant Nescafe; I can vividly recall the vintage orange plastic Braun coffee-grinder whirring away, and how you let me hold the button down, as the smell took over the apartment kitchen on Saturday mornings.
Then I would show you the ancient Bazaar, and the little shops with all the beautiful textiles – so much like the weavings and Batik's that you made in Art school that adorned the house I grew up in. We could explore the narrow streets behind the bazaar and take photos from my favourite secret rooftops. I know you would love it, these fantastic views; You would probably want to sit and sketch or paint for awhile. Istanbul is so colourful; artichoke season has just started and every shop that is full of them I think of you, teaching me when I was just little how to cook and eat a whole artichoke.
I wish you had been here last week for Hıdırellez, the Roma festival of spring. You were the first person to explain about the unique Roma culture, and made me imagine their life and wish I was a gypsy as a child. You would have been amazed at the flowers and music and drinking and dancing in these crumbling, atmospheric streets. We could have sat by the seaside and made a wish together. I did anyways.
Love you, and miss you always.
-Julia
Tribute #2 by Michael Barngrover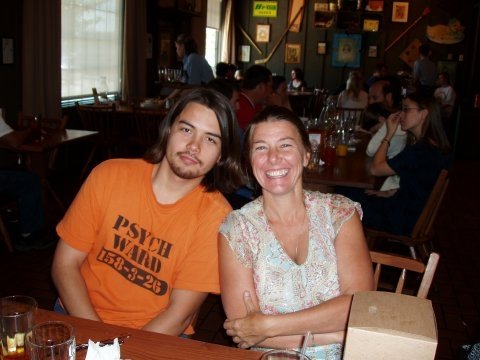 Dear mom,
It's been 8 years since I've shared a Mother's Day with you in person. To me, that looks crazier in print than it does in experience, but things in black and white sometimes reveal truths missed in life. There are many things I gave up when I chose to experience other ways of life, but not being there with you on days that mean a lot to you are those that bother me the most when I think about whether I've made the right choices in life. I expect that I there will be times when we're older when these missed moments will bother me much more.
I know it is difficult for you that I'm far away. Things are better now than when I left to go to Palestine and live in a place that conjures up images of anger and violence in the American imagination. Istanbul is a far more recognizable, familiar environment than a refugee camp. I remember when you said you would only permit me to go to Europe, and I told you that it wasn't your choice to make. It's funny to me now that I've technically lived in Europe for 4 of the past 5 years now. You ended up winning that point, albeit belatedly. You even won a European daughter-in-law out of it.
If I haven't made it clear before: I am living abroad very much because of you. Among many things, you raised me to be independent, to be curious, and to be stubborn. You may not have intended the stubborn part, but the apple seldom falls far from the tree and no how many miles separate us I'm never that far from you. If I ever become a parent, I'll bare strong resemblance to you. Sure, you're not perfect and I'll definitely try to make improvements where I can, but you set the model of parenting and I've not yet seen a better one. Like you, I'll oscillate between silly and tough with my children, forever keeping them on their toes. It's basically what I've done with every child unfortunate enough to spend extended time with me.
Living abroad in what can be challenging places was also something I did to give back to you. One of a child's responsibilities to their parents is very much to provide vicarious experiences that provide new perspectives and that enrich life. 2009 America was a place still fearful and suspicious of so much of the world and the people coming from it. I regret that 2017 America appears no better, but I know you are. I have seen you now more comfortable and confident in people and places that before you knew only from society's often limited narratives. My hope is that my life has given you chances to experience things you had not before and has made you stronger for it. I hope it always will.
Love,
Michael
Tribute #3 by Christopher Mitchell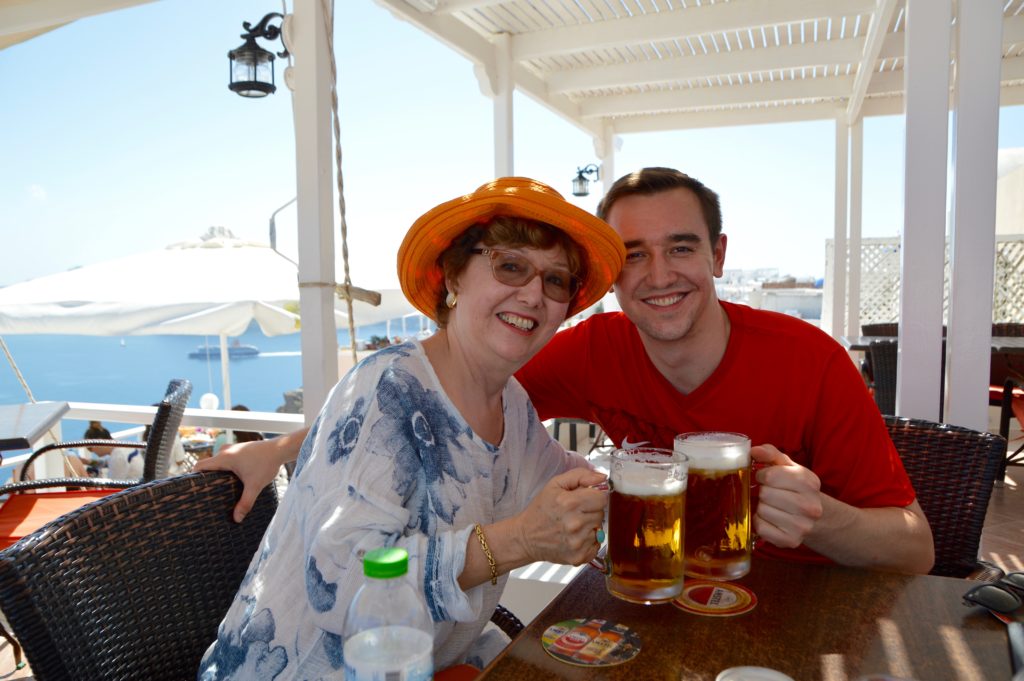 Hey Mom!
Greetings from the World Wide Web and, more specifically, my pleasant Istanbul apartment! It's sort of a shame that we can't spend Mother's Day together, isn't it? Well, yes and no, and here's why.
The fact that I'm not in Toronto, that I had the courage to chase my dreams halfway across the globe, is something you instilled in me. You taught me that it's better to deal with "what nows" than "what ifs." You showed me that I was the only who was going to get in my own way, and how to politely ask myself to move aside.
Perhaps the greatest thing that I learned from you is that it's alright to not have "one path," that it's okay to have 12 different paths – and sometimes it's okay to stumble down all 12 at once, and figure out which one leads to the flowing waterfall, and which one ends in a mosquito ridden bog. But also, that the path that led to a potentially undesirable location was no less worth taking, because all experience good and bad offer value with the right perspective.
It's funny, as a child I remember being astounded at your patience, because I certainly tested the limits of that a million few times, give or take. And now I'm a teacher, writer, photographer, podcaster and a half dozen other things. What's the one thread between them all? They all take patience and practice. I wonder where I learned that patience and determination from. I have a good guess.
You taught me – to be me. In a world filled with a million voices screaming at me both loudly and silently to be a mold of something else, you taught me to be a mold of my own hopes and dreams. You helped me to form the clay with determined hands, and ensured me that even if life's pottery is laden with cracks, it's no less beautiful. That, perhaps, it's even more beautiful.
When you feel truly supported, it's amazing what you can accomplish, and I feel that support and love across a million oceans. I've learned that distance is a mindset, not a reality. Over the past decade or so, I've spent more time away from home than at home, which begins to beg the question of what and where home is.
But home to me is family, even if I spend a lifetime abroad.
If I never left Toronto, I'm not sure I'd ever have tested the limits of the gifts you've imparted to me – but I did, and I have. So this letter is a thank you from the bottom of my heart for being you, which allowed me to be me. Nowadays, I get to call you for motherly advice, but also sit down, drink a beer, and chat with you like a wonderful friend. Here's to being world's apart, but never closer.
Happy Mother's Day, Mom.
Love,
Christopher
Tribute #4 by Farah Hallaba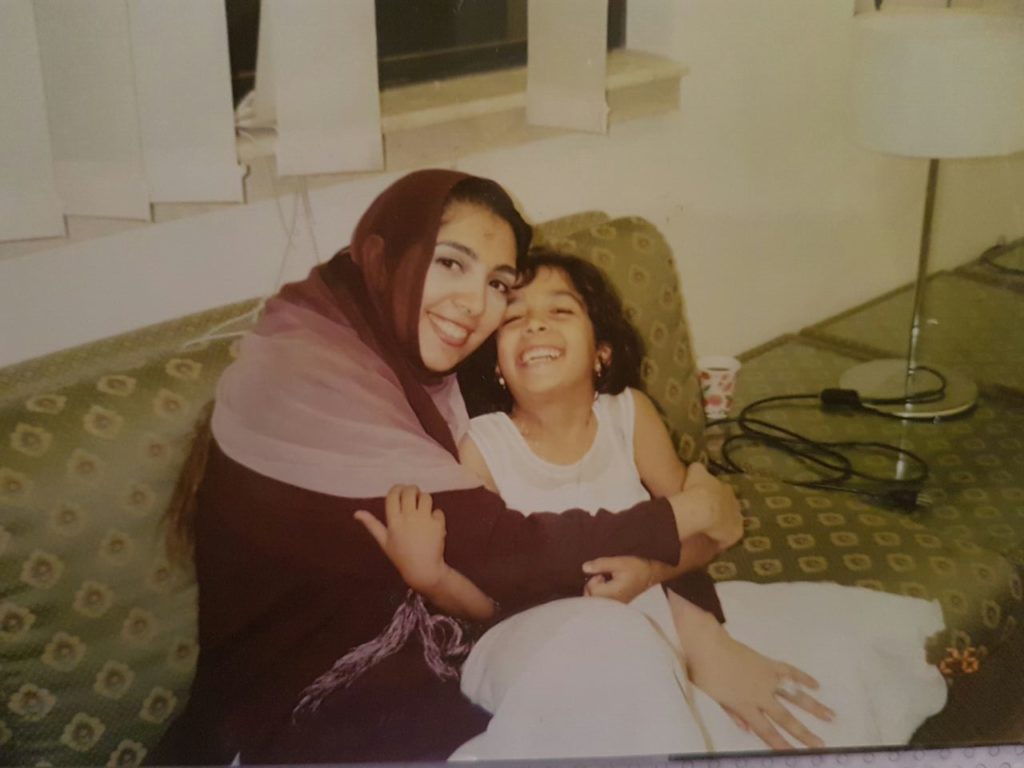 To my mother,
To one of the strongest Arab women I encountered.
To the vocal, the scientist, the aesthetic, and the altruistic Middle Easter woman and mother.
I am a daughter of a Lioness; a mother of five, a successful career woman, a poet, an educator, and a caring and a patient wife.
I believe a girl would not have a better role model to look up to from a very young age. I opened my eyes to see you as an example of how women need to to thrive in this world. I thought for so long this is the default; a woman works meticulously and passionately publicly and at home shares with her partner raising the kids. But mom, I grew up to realize this was not common among my classmates and friends. And it was also you too who taught me to still respect the women's choice to be a housewife as long as she was not forced to.
It was the poetry I heard from you, that showed me what a woman is, " I am Eve, I am the beautiful half."
You showed me how a woman's capabilities could expand beyond what anyone could think.
You showed me how strong women are.
I am always inspired of your very long breath, for almost two decades you dedicated your life to empower youth; young men and young boys. You wanted to see them lead, initiate, travel, learn, be critical thinkers, writers, people able to accept the other and hold responsibility.
I also remember the days when I was in primary school when we had some financial challenges. You were still ready every time to give us the last penny in the house. This taught me to appreciate money, not to be a spender, and thrive through thick and thin because I never needed something and it was in your capabilities and you did not offer it. I grew up to appreciate everything.
I remember your sleepless nights and very fatigue body, when you decide not to go to the hospital; and instead go with the youth organize a conference or attend one after your classes. I remember also that after your position was upgraded; you never wanted to stop teaching beside administrative work.
You are a real teacher, not for the science you behold, but for the vision you have of the generations you teach.
You have entrusted me, pushed me to explore all my capabilities
You gave me the inertia and since then this energy seems infinite mom,
maybe this is what is miraculous about it, it is motherly, heavenly thus regardless of how old I grow and how distant I am from you it still galvanize me to reach my optimum potential.
If anything, I remember that you didn't raise us by speaking a lot to me or my siblings, you instead raised us by example!
Tribute #5 by Missy Weimer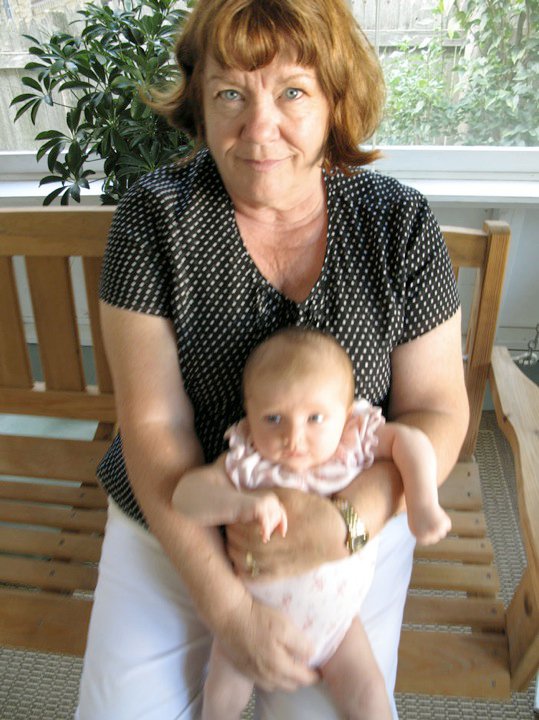 I am lucky – I have awesome mom. She patiently put up with me as an "energetic" child. She has been my biggest advocate, from taking me to the emergency room close to 20 times, to encouraging me to pursue my dreams to study, write and make art. She is always there for me.
I can say that she is, a great cook, a great baker of cookies and cakes and great at giving baths to dogs and babies – always asking, "What's the best part about taking a bath?" (the answer is, "Hugs when you're done!") She's great at braiding hair. She is a surprisingly accurate webMD and she has an uncanny intuition. She has a great eye for art and colors. She is great at running numbers. Between my sister and myself, she has sat through at least 1,000 gymnastics meets, track meets and basketball games. She is one of 8 kids and has a twin brother. She is a grandmother to three. At the age of 60 she had heart surgery and started to train – she started boxing, and lifting weights. My sister and I, who have always wondered from where we got our athletic acumen were somewhat surprised to learn that along with our freckles and thick wavy hair, we got it from our mom.
Last year, at the age of 69, she took her first solo trip abroad – to Turkey, to help me care for my new baby. In so many ways, she has traveled quite a long way from her tiny hometown in Wisconsin. Now that I have a child of my own, I realize the thing I most want to give him, is also the most important thing my mom has given to me – A deep dedication to service and fairness.
My mom goes to her numerous volunteer gigs like she's getting paid to be there. Like many women, she is doing the unpaid and under-paid work of the world – even well into "retirement." She has modeled an open-minded life of service through her diverse group of friends, which transverses race, class, gender and physical ability, something I now understand to be rare in the world. I could not possibly list all of the things which she as done to serve her community but it ranges from scoring track meets to volunteering for the deaf-blind community, where she spent most of her career. Today she works a virtual part-time job helping seniors navigate their medical bills and the new and ever-changing laws pertaining to their care, some of them younger than herself. She has taught me to, "Bloom where I am planted."
She is awesome. She is strong. She is funny, kind and fair.
I want to be just like her. Happy Mother's Day, mom!
I love you, and thanks.
Tribute #6 by Tarik Yassien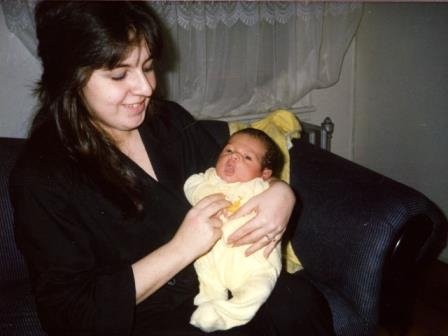 Merhaba Anneciğim,
It's with great sadness that I must inform you I'm going to have to provide an I.O.U. for our Mother's Day celebrations this year… again. Six years in a row now. How did that happen? You can look forward to compensation via Margaritas and Mexican food.
I can't take full responsibility for this unfortunate separation though, as you're the reason I'm in Istanbul to begin with. So we'll have to agree to 50% shared blame. Though I know you consider yourself a global citizen, it has been a blessing to have a Turkish mother. You exemplify everything I find so admirable about our Turkish culture — a warm and welcoming character, a subdued rebellious and passionate side ever-ready to be summoned, and harmony with all lifestyles. Of course, having you make mantı growing up was also really nice. It's no surprise that my life's path brought me here. It might not be my motherland, but it's my mother's land and I'm eternally grateful to it for your existence.
It has always been an immense privilege to be your son. With great confidence, I can say that everyone is better off for having had you in their life. Your positivity, wit and total acceptance of all people is an example for the world. You always let me be me — free from religion and political ideology, never censoring from questioning or exploring new things, and always allowing me to express myself in any form. Life isn't always easy, but you've helped make mine as open and curious as possible.
Some goober set a word limit, so I'll try to keep it concise. Nobody is perfect, but to me, you're as close as it comes. If you ran the world, we'd surely be better off. (It's never too late to run for political office you know.) We'd all benefit from your love of literature, your desire to travel, your willingness to try new things, your unwavering integrity, your empathy, and so much more.
If you were here, I suppose we'd go for rakı and mezeler by the Bosphorus. Your presence would have me recall a childhood full of cherished visits to this city. I'd complain about how you didn't teach me Turkish, and you could remind me how I still haven't mastered it despite all these years here. I'd suggest you permanently relocate here (so I could live rent free under your roof obviously), and you'd remind me how the tempo of city life is no longer a good fit for you. We'd get somber about how, in many ways, it's no longer the same Istanbul of your youth, or even the Istanbul of when I arrived a few years ago. We'd remind ourselves that, in many more ways, it's the same city that has withstood every up and down for thousands of years. We'd be mother and son. More than that though, I'd be with my best friend and heroine.
Thanks for being the best, mom. Love now and always.
Tarik