The expat life is a transient one, and for many of us, Turkey isn't exactly a permanent stop. But for those of you with a foot halfway out the door, don't forget to make your last (maybe) year in da 'bul the best it can be! We've rounded up some new and old Yabangee pieces to aid in adding to your 2015 Istanbul to-do list.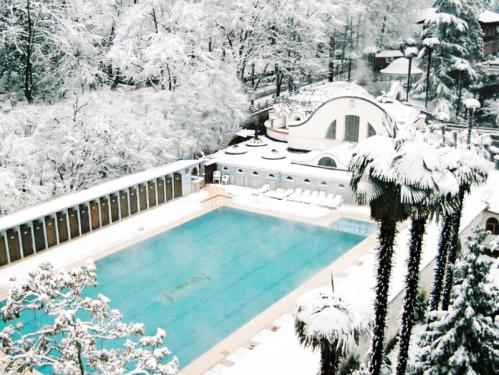 January: Heat things up at a thermal pool
Winter is a tough time in any city, but when it's raining one day, snowing the next, and bright and sunny two days later, you can feel like you're on a climatic roller coaster. Should I take my umbrella or not? Do I need this extra layer today?! Oh my god I only have one glove! The high drama is too much sometimes. But rain, snow or shine, spending a chilly day warming up in a thermal pool is sure to be relaxing. With just this weekend before the month is over, you can hop on the ferry to Yalova for a relatively cheap day-trip to Termal, or trek it out east to Afyon. Soothe those winter aches (and gripes) away from the grey mess that is Istanbul in January.
And/Or: Hang with the efes while watching camels wrestle or freeze your ass of while watching crazy humans snow wrestle; hit the ski slopes in Uludağ or Erzurum.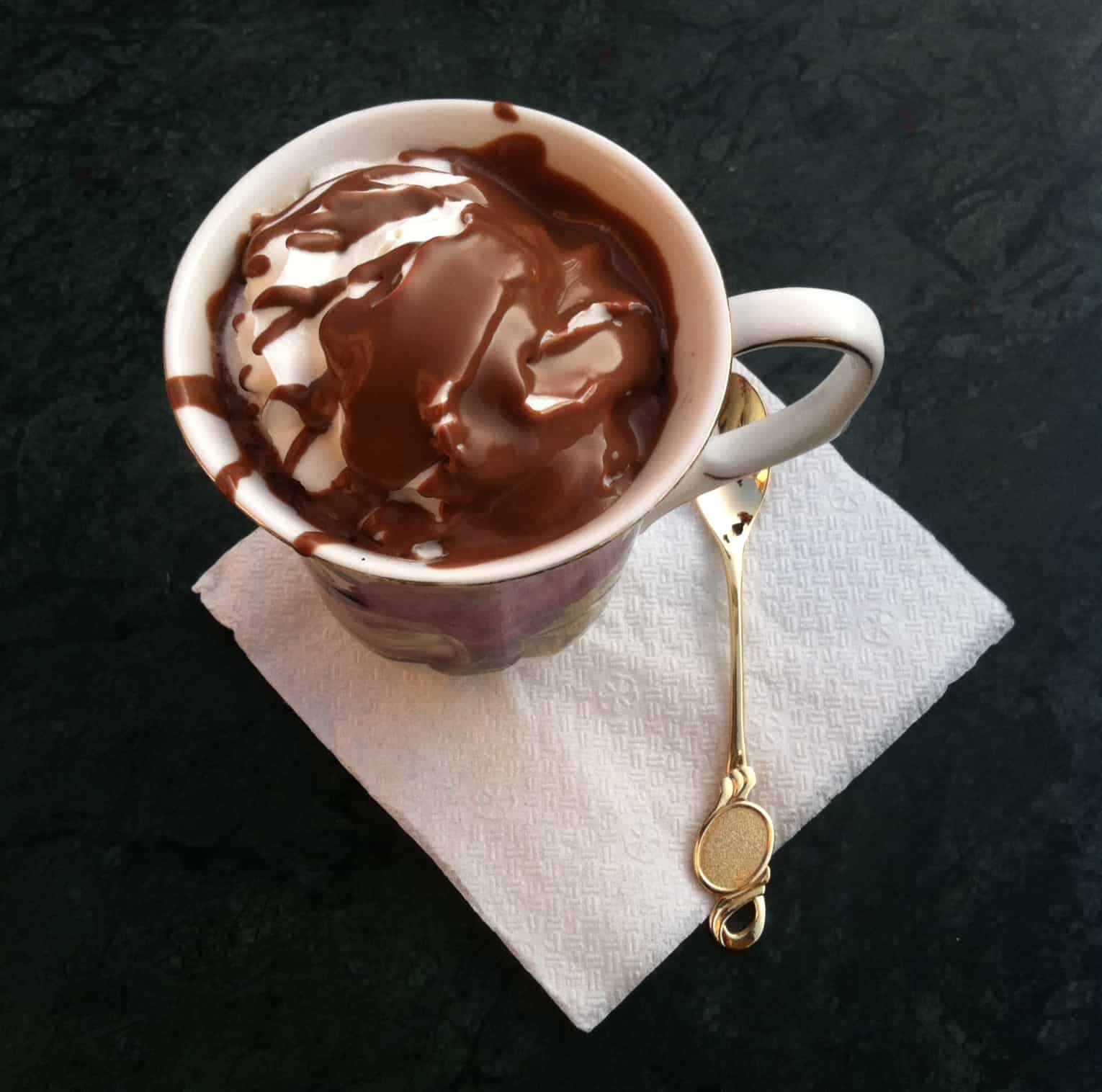 February: Get your winter drink on
Probably the biggest trump card winter in Istanbul holds over summer is salep. This sweet, milky little cup of heaven is reason enough to step outside in what is quantifiably the bleakest month of the year. It makes the rain better, it makes the traffic better, it even makes boring online dates better. Spend the month tracking down your favorite salep (or boza, Türk kahvesi, çay, sıcak çikolata, sıcak şarap). Do this alone, do this with your significant other, do this with a random guy you met on the Internet. Keep a log. Write a blog. Send it to BuzzFeed. Gloat.
And/Or: Try not to be smug on a romantic Valentine's date at a fancy rooftop restaurant; International Indie Film Festival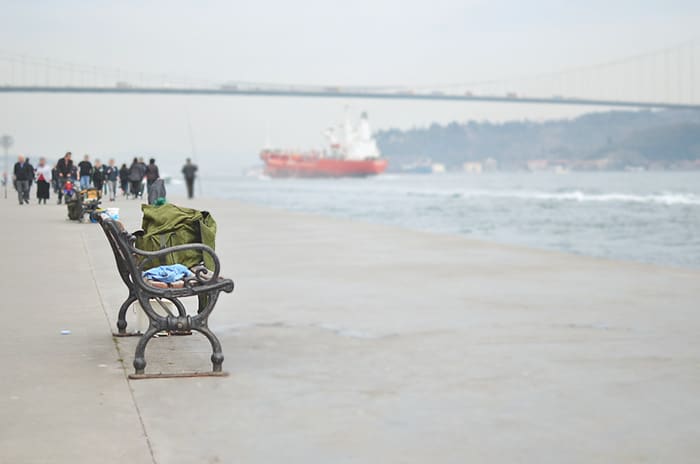 March: Put on your walking shoes
With the weather significantly warming up, March is the perfect time to explore a new neighborhood. Do this for many reasons: 1. Show off your seemingly exhaustive knowledge about "this quaint little district away from the traffic" to visiting friends. (Bonus points if it takes two buses and a ferry to get there.) 2. Actually get away from traffic. 3. You know, learn a new thing or two about this city you've made your home (for the time being). 4. Get out of the damn house, it's almost spring! The Asian side of the city is rife with adorable ports, cafes nestled under ancient trees and sweeping views of the Bosporus from a totally different angle. Places that start with a 'k' have proven to be pretty dang neat: Kandilli, Kanlıca, Kuzguncuk, Küçüksu, etc.
And/Or: See all the sights before the tourists arrive.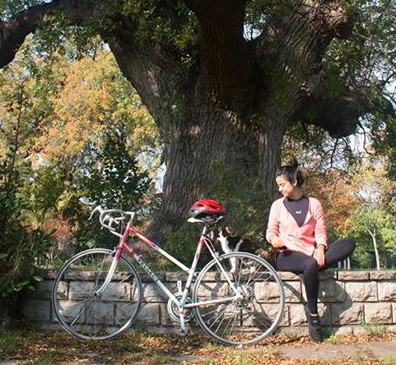 April: Cycle the sahil
If you value your life, you probably aren't a huge enthusiast for biking in this sprawling, road-rage afflicted metropolis. But all is not lost, for along the Moda Sahili is the most serene of bike paths, and it goes for miles up to Pendik. Stop for tea along the water and chat with other cyclists; scoff at the crazies riding fixies without helmets, as you would and should in any other city, because are you crazy?! No helmet?!
And/Or: Park hop to see the tulips; hit up screenings of the Istanbul International Film Festival; try to make it to Gallipoli for Anzac Day, take the ferry over to Greece for the Rouketopolemos Easter celebrations.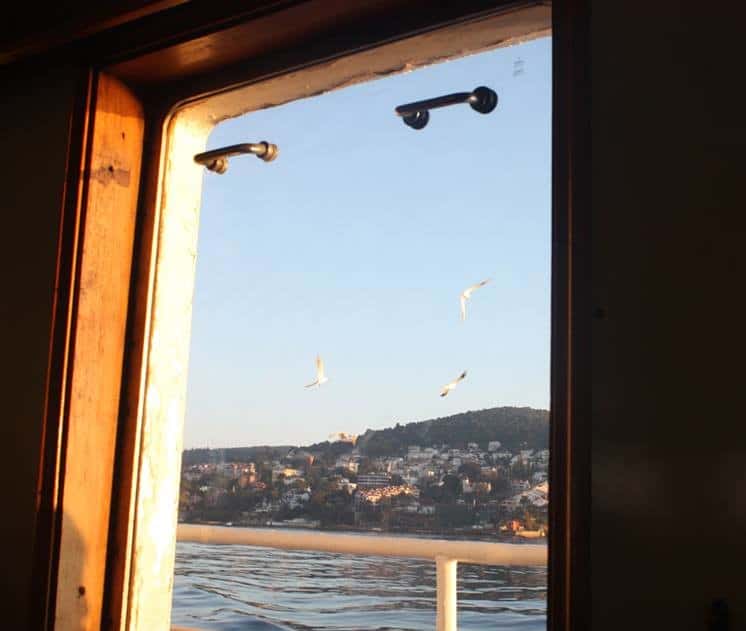 May: Rent a mansion on the Islands
The Princes' Islands are generally on all kinds of to-do lists in Istanbul, so I'm pretty dumbfounded at how many fools haven't made the trip over. Make it a May goal to visit all four, or be all trendy and organize a staycation at one of the haunted-looking houses with some crazy friends or a new lover, or both – why not try to make the weekend as dramatic as possible? Then you can start stories about it with, "This one time I rented a house on an island off the coast of Istanbul…"
And/Or: Get away from the May crowds at the Chill Out Festival; dance your ass off and give a warm welcome to summer at Hıdrellez.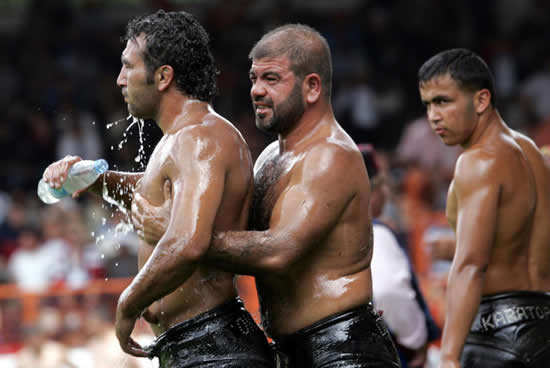 June: Find a new appreciation for oiled-up (male) wrestlers
Look, we've all made the gay jokes about the Turkish oil wrestlers. Haha, they're covered in oil and reaching into each others' pants! No one has noticed this ever! Isn't that just hilarious? Lemme be real here for a second: it totally is. There's nothing like buff, macho dudes writhing around on the floor groping each other while slathered in oil. Especially considering how many homophobic comments men around here make, the irony is just beautiful, and so are these men. Besides, if women mud wrestling in bikinis is a sport, then this definitely is. (OK, so it is either way, but you get my point?) Drive or bus on over to the Kırkpınar Oil Wrestling Festival in Edirne to witness all the shiny glory in action. It's like a summer music festival, but 679x better.
And/Or: Die of heat exhaustion at the One Love Festival; book an unforgettable Blue Cruise on the Ölüdeniz.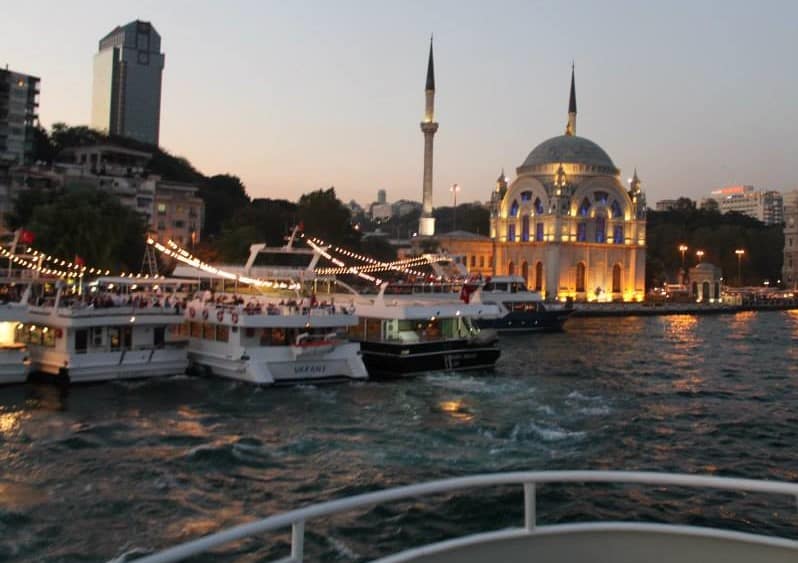 July: Throw a party on a boat. 
Drink. Swim in the Bosporus. Spend the next three hours wondering if you've contracted some kind of water-borne disease. Keep drinking.
And/Or: Istanbul Jazz Festival, break fast for Ramadan in Sultanahmet Square.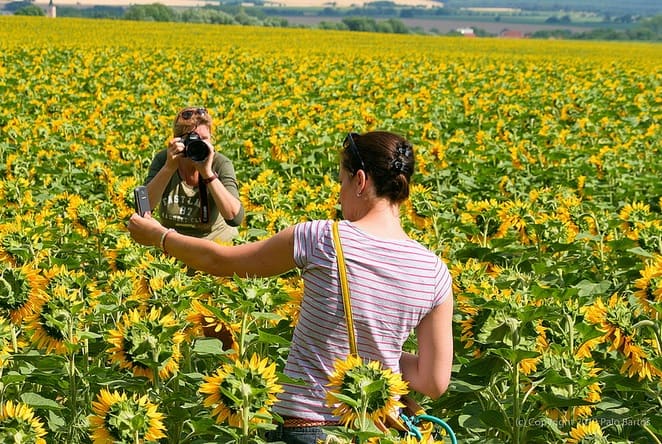 August: Rent a car (for cheap!)
Drive through the sunflower fields with the Marmara Sea not too far off on the road to a Tekirdağ winery. Pull over and run through the fields to take some jealousy-inducing Instagram photos. The hippie tweens are going to love that shit. Don't forget to tag every photo with #wanderlust for maximum likes. Go buy some wine in Tekirdağ before it's all gone (not kidding), then Instagram that too using horrible wine puns #unwining&dining.
And/Or: Kick off the season by going wild at a football match, or go wild on an intramural football team.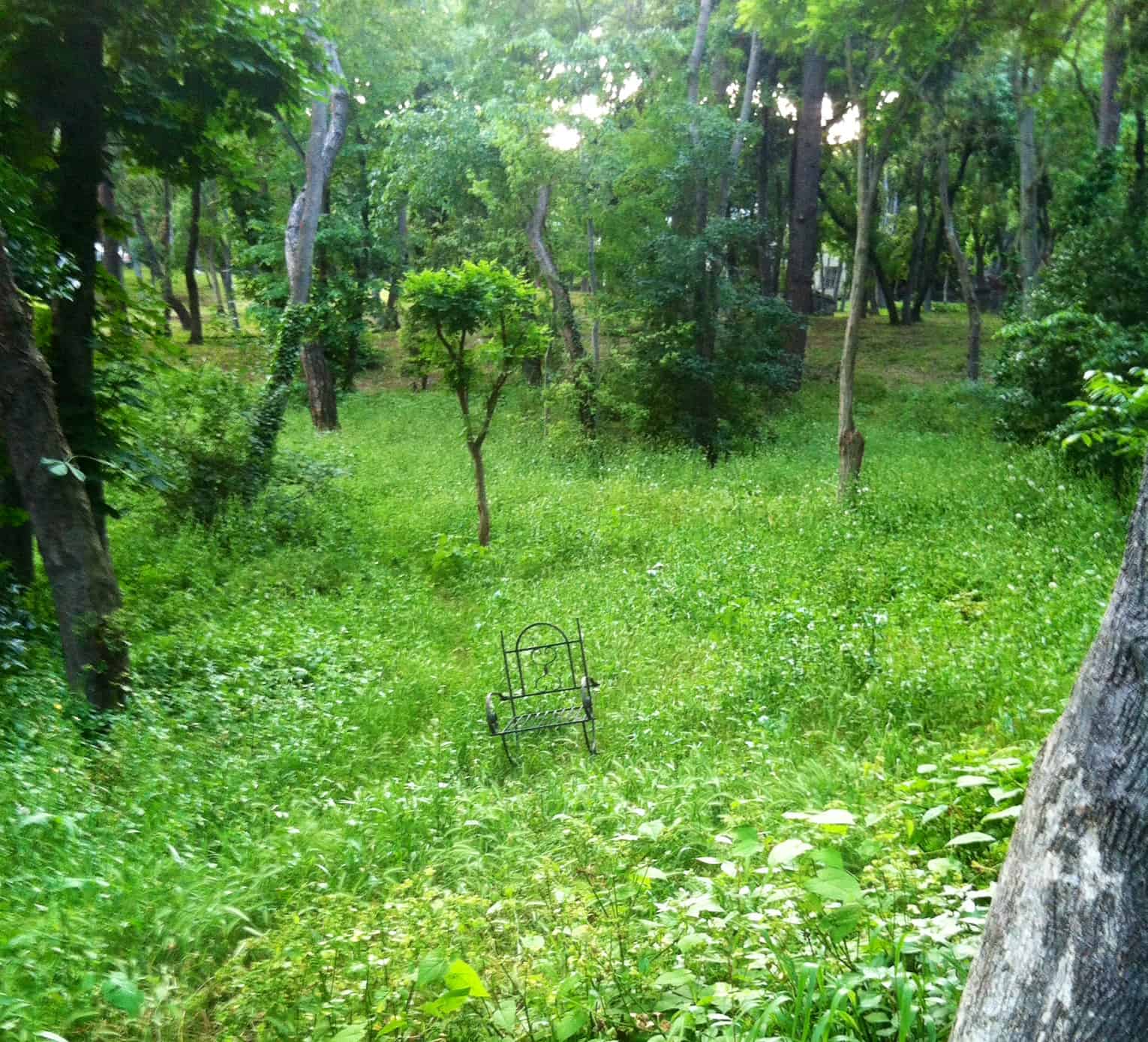 September: Go green!
We know Istanbul doesn't have a lot of green space. (Didn't a bunch of people, like, protest about that or something?) But don't forget to celebrate those spots that are still around, because who knows how long they will be here. Take a hike through the Belgrade Forest or set out to explore Özgürlük Park. At the very least, get off your ass and have a delightful picnic in one of Istanbul's parks. If you're hard-pressed to find some grass (not that kind…) then do like the amca's do and mangal it up on a highway median.
And/Or: Let your inner rocker and capitalist battle it out at Rock 'n' Coke; peruse the Beyoğlu Second-hand Book Festival.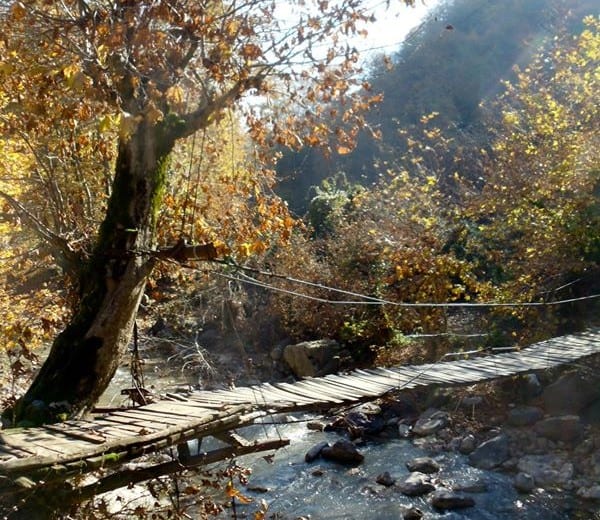 October: Paint with all the colors of the autumnal wind
So we've established there's green stuff in Istanbul – this also means there's red, orange, yellow, amber, crimson, pumpkin, auburn, gold, mauve, vermillion, saffron, scarlet, rust, coral, mustard and any other shade of fall you can think of. But here's a hint, those colors are easier to find in Yedigöller, a national park with seven lakes hidden in the foliage-filled fairy tale mountains of Bolu. If you can't make it all the way there (the four-hour trip begs a night's stay), indulge yourself with an autumn excursion to Sapanca or Abant Lake instead. (Those links are all "sonbahar" google searches. You're welcome.)
And/Or: Check out the exhibits at the International Istanbul Biennial; groove to some smooth beats at the Akbank Jazz Festival; unleash your kooky side for the International Istanbul Puppet Festival.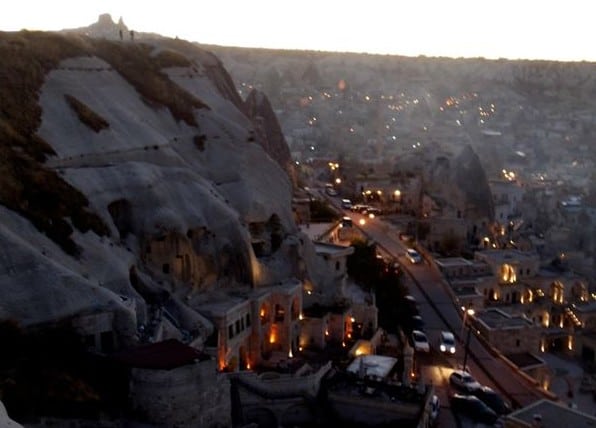 November: Get outta here. 
Tourist season is definitely over, but you'll still find pleasant weather in many parts of the country, even this late in the year. Take advantage of the cheaper airfare/lodging and take a trip to another Turkish town. Witness a gentle snow flurry over a twinkling Cappadocian village, have the Pamukkale travertines and Hierapolis pool all to yourself (the only way they're worth seeing), gorge yourself on the best lokum in Safranbolu, spend an entire day under the sun in Ephesus without collapsing from heat exhaustion — so many perks to November travel, you guys.
And/Or: Get squeaky clean at the hamam; take a free class with ISMEK; run across the Bosporus Bridge in the Istanbul Marathon.

December: Finally learn something about art. 
Or at least go look at it. You probably walk by minimum one gallery on your way home to your luxe pad in Cihangir/Beşiktaş/Moda, so you know, no excuses. If you're really feeling clueless or want to see some good stuff, Yabangee's got you covered. We're always yelling at you guys on Twitter about what's ON NOW, etc. If you wanna make a day of it, why not try an art walk?
And/Or: Organize a creepy Santa Clause scavenger hunt; stick around Istanbul or trek to Konya to soak in some spirit at a Şeb-i Arus event in honor of Rumi.
*Some links above are to events that have long been over. These are recurring events though, so click to get an idea of what to look out for.
Tas Anjarwalla is a contributor to Yabangee