Imagine a night that Damon Albarn opens the 23rd Istanbul Jazz Festival at Cemil Topuzlu Open Air Theatre and then the Arabic 'Ada Sahillerinde Bekliyorum' kicks in. In this way, the opening scene set our standards very high and the whole show didn't disappoint us even for a second. The famous Jazz Festival is finally back in town with its 23rd edition!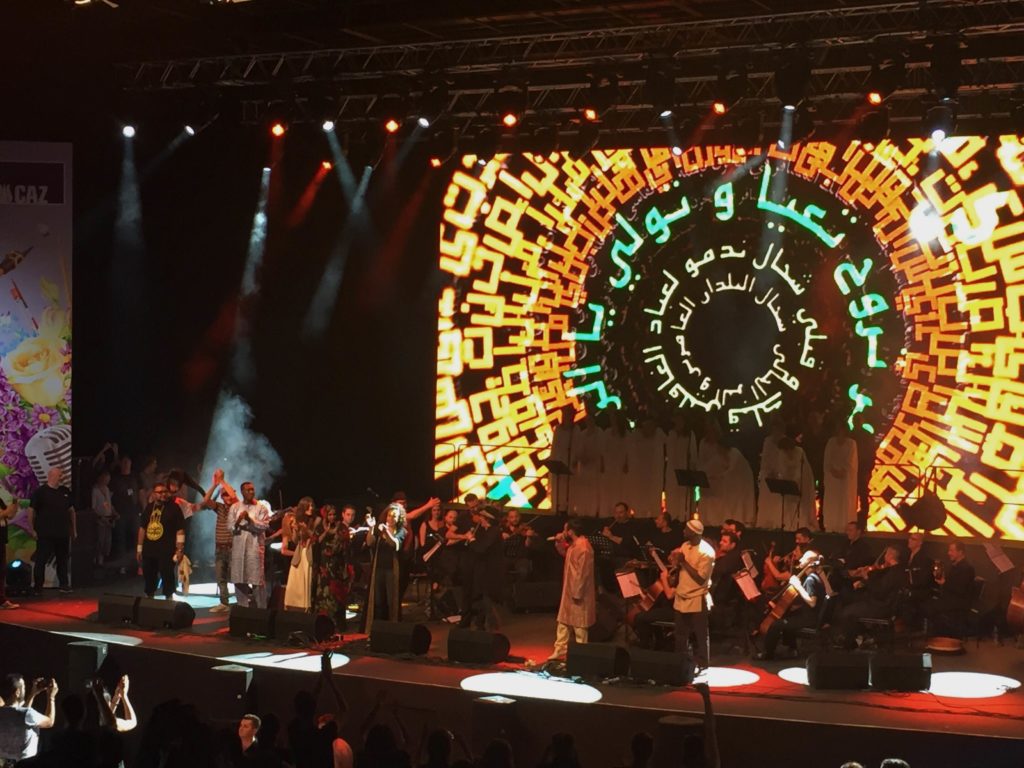 After intense fan-girling for Blur and Gorillaz for many years – as almost anyone in their 20s by now – of course I was quite excited to see their creative brain Damon Albarn's name on the 23rd Istanbul Jazz Festival's programme. It was Damon Albarn's first time in our city except his visit to Istanbul when he was 9 years old. As Albarn says, those memories still holds a dear part in his heart. Yay! Even though Damon Albarn's name might have got me there on 27th of June, I have to admit that the opening concert of IKSV's 23rd Jazz Festival was more than a Damon Albarn performance. The night was also owned by many versatile artists from Algeria, Lebanon, Mali, Mauritania, Senegal, Tunisia and the United States. The title of 'Africa Express Presents: Damon Albarn + The Orchestra of Syrian Musicians + Guests' was very promising. Issam Rafea (chef), Rachid Taha, Julia Holter, Baaba Maal, Bassekou Kouyaté, Bu Kolthoum, Eslam Jawaad, Malikah, Mounir Troudi, Noura Mint, Seymali, TALA and (as the surprise guest from Turkey) rapper Ceza joined Damon Albarn as guests and we had the chance to see The Orchestra of Syrian Musicians (comprised of 50 musicians, featuring current and former members of the Syrian National Orchestra for Arabic Music) for the first time. Music brings people together, right?
Issam Rafea conducted The Orchestra of Syrian Musicians. As Albarn stated that they came together after many years, flown in from various cities and yet they never lost the collective energy up there in the stage. The show just kept getting better from the cover of The Beatles' precious Blackbird by Damon Albarn (both piano & vocal) and Julia Holter (vocal) until the end with Rachid Taha's hit 'Ya Rayah'. From unfamiliar arabic tunes and American dream pop/indie sound to orientalist rhythms or Damon Albarn's velvet voice and Sufi music, then R&B, electro and rap under Middle Eastern influences… I mean imagine the night! It was so good to see that Rachid Taha didn't lose a bit of his energy and I now keep listening to Ya Rayah since the concert. I also have to add that I strongly believe that the "Queen of Arab Hip-Hop" Malikah should meet with  MIA. Why not?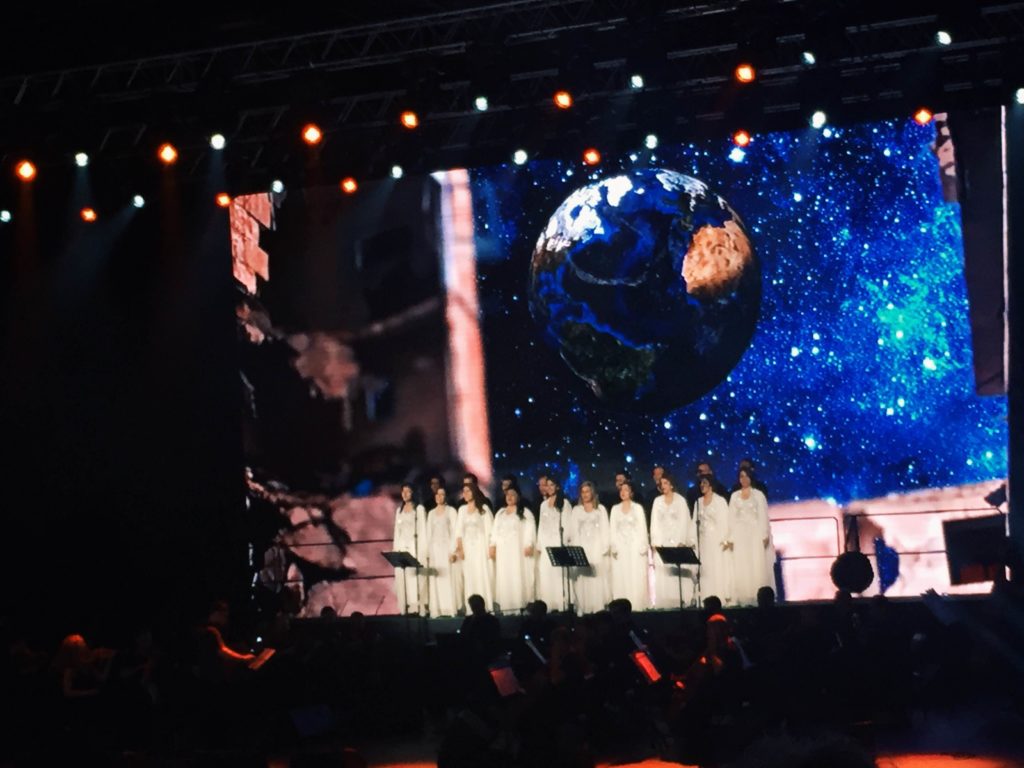 When we were leaving the venue, it was around midnight and I found myself trying to remember the last time that I attended a concert which lasted more than 2 hours. I assure you that it doesn't happen very often. I think it was one of the nights that the performers had the same big appetency with the enthusiastic audience.
As a visual arts seeker – if there is such a thing – in almost every performance, I have to give credits to talented, visionary and gracious artists (whoever they may be) behind the visual selections for the big screen. I believe that those moving photographs and collages that change according to theme, spirit or even the speed of the music added so much to the night. We couldn't keep moving, listening and watching. I can't imagine a better hello to the city. The city welcomes 23rd Istanbul Jazz Festival back!
Find the 23rd Istanbul Jazz Festival's exciting programme over here.