We've done our best to compile events we're aware of. If you think we've forgotten one or want to see your event featured, please send an e-mail (with English press info) to events@yabangee.com.
Yabangee's Weekend Picks:
(Friday) The Red Carpet Party @ The Agency Levent – Yabangee is happy to offer our support to our good friend and party guru Senem Selimi (of Istanbul Expats & Internationals) and her always fantastic parties. After her most recent successful Joy of Elegance Party, she's returned with a fun-fueled Red Carpet Party to take place on Friday 7 February at Agency Levent. Sinem Aydıner and her orchestra will perform live on the night, offering a bit of entertainment while you eat (with a 15% discount) and drink. The event starts at 21:00, with free entry. RSVP is mandatory.

(Saturday) Telefon Tel Aviv @ Zorlu PSM "Having used analog tapes and synthesizers for Immolate Yourself, the duo explained their choice by saying that the sound was more "real" that way. Besides their own work, they contributed with samples to the Synthetic Drums 2 database of Native Instruments, the German technology company that designs software and hardware for music production and DJing."
(Saturday) Urban Food Talks and Workshop @ Salt Galata "A series of talks initiated by Kök Projekt in collaboration with SALT, the "Urban Food" program will explore the current food culture in Istanbul, which has been transformed by internal and external migration flows in the past 30 years. With a special focus on productions of Syrian immigrants, who have settled in Istanbul following the war in Syria, the program aims to build a dialogue between various food cultures."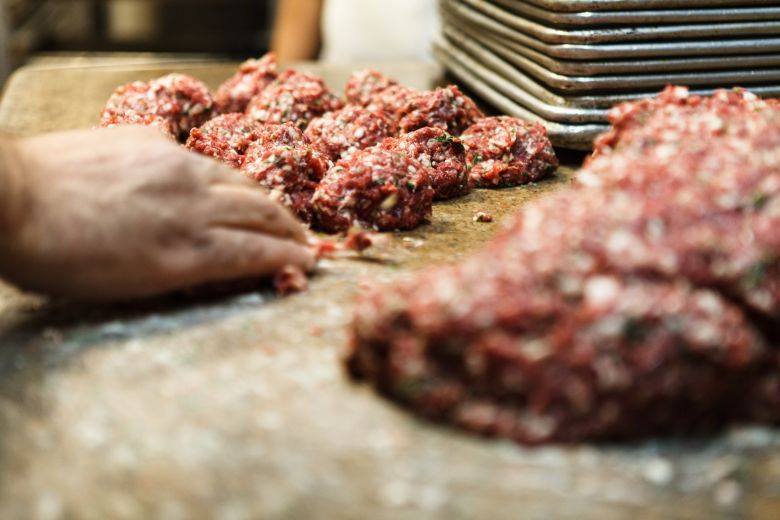 (Sunday) Voiceprint Sunar Split . 1 @ arkaoda "Voiceprint, an event organization collective determine to break the monotony of the Istanbul night-life, kick's off a news series of events "Split" that focuses on supporting local ambient, drone, noise and minimal electronic acts. The first of the series will be presenting bands Extreme Parking, Document1 and Geiger along with a back to back DJ set by Elifnaz Koçak and Tuğberk Eslek."

IKSV Film Festival – An amazing program reminds us why this festival is a yearly highlight. Over 200 films being screened around the city, with tons of extra goodness along the way.

Friday:
"Oldies but Goldies" @ Babylon Bomonti "Get ready for an all-night dance party at "Oldies But Goldies", which will take you on a long journey with Depeche Mode, The Cure, Madonna, A-Ha, Chic, Duran Duran, Snap, Cyndi Lauper, ABBA, Donna Summer, James Brown, The Smiths, Wham!, Frankie Goes To Hollywood,Michael Jackson, and many others."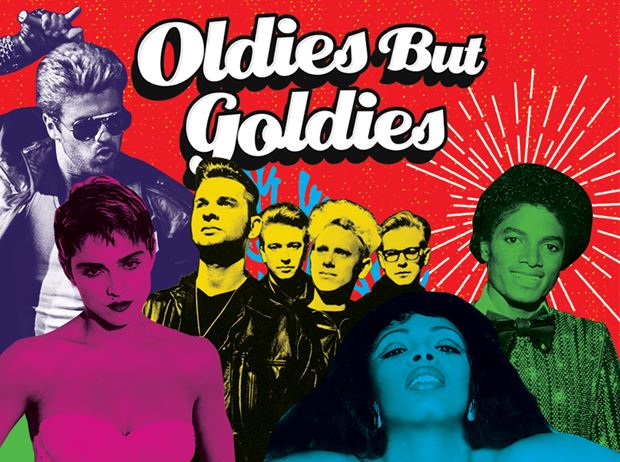 Selin & Friendzz @ GitarCafe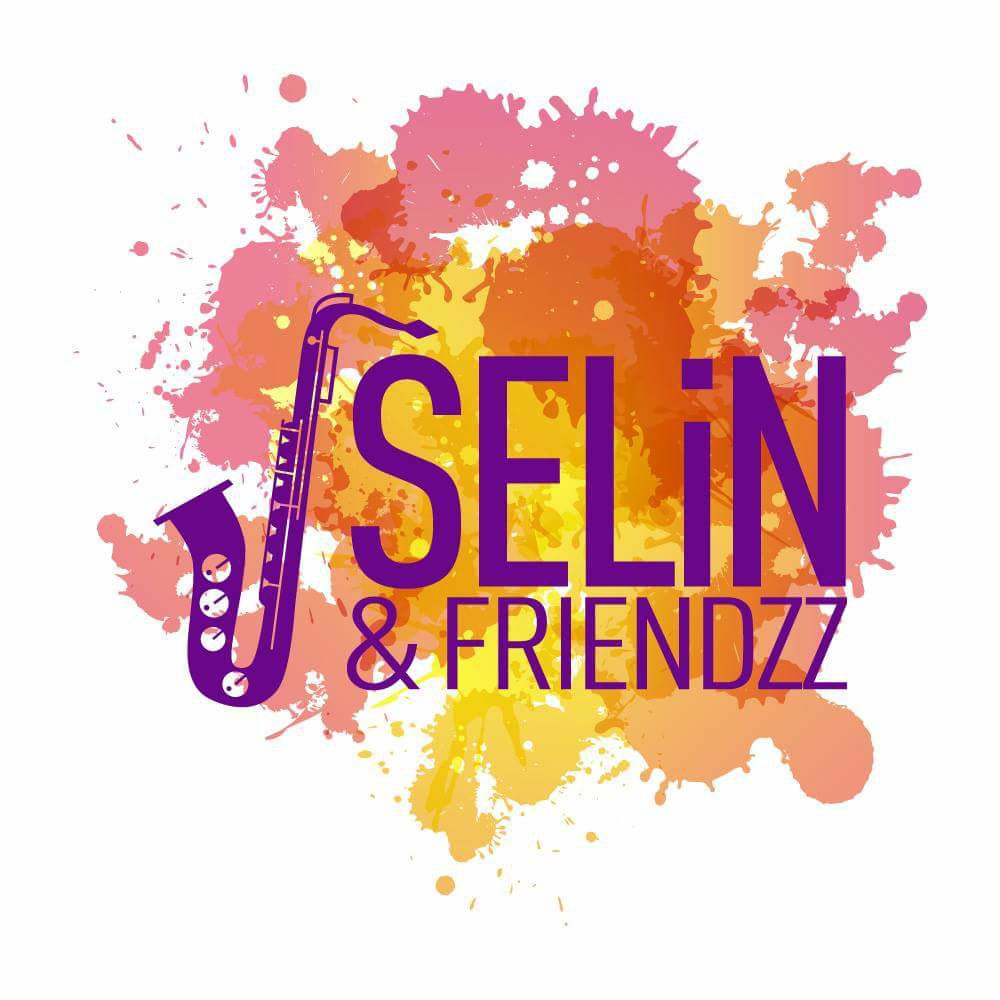 Kurdish Food Night @ Komşu Kafe Collective "This Friday we're happy to host yet another awesome Kurdish Food Night. As we all know the only trouble with eating Kurdish food is that five or six days later you're hungry again. But we do promise to find a solution for this as well. See you this Friday!"
An Evening of Improv: The Clap and Ephemerata @ YOTA Sahnesi – "The Clap are a wandering bunch of improvisational comedians from around the world who birth new worlds on the spot from their very minds. Taking a one-word suggestion from the audience, the Clap build an elaborate world of interesting characters. / Ephemerata is an improvised play in one act, performed by Curtis Erhart and Tyler Denison. It is completely improvised: no suggestions and no plan sketched out beforehand. By the end of 40 minutes (give or take), Curtis and Tyler will have built a compelling story about the lives of quirky characters and the world which they inhabit."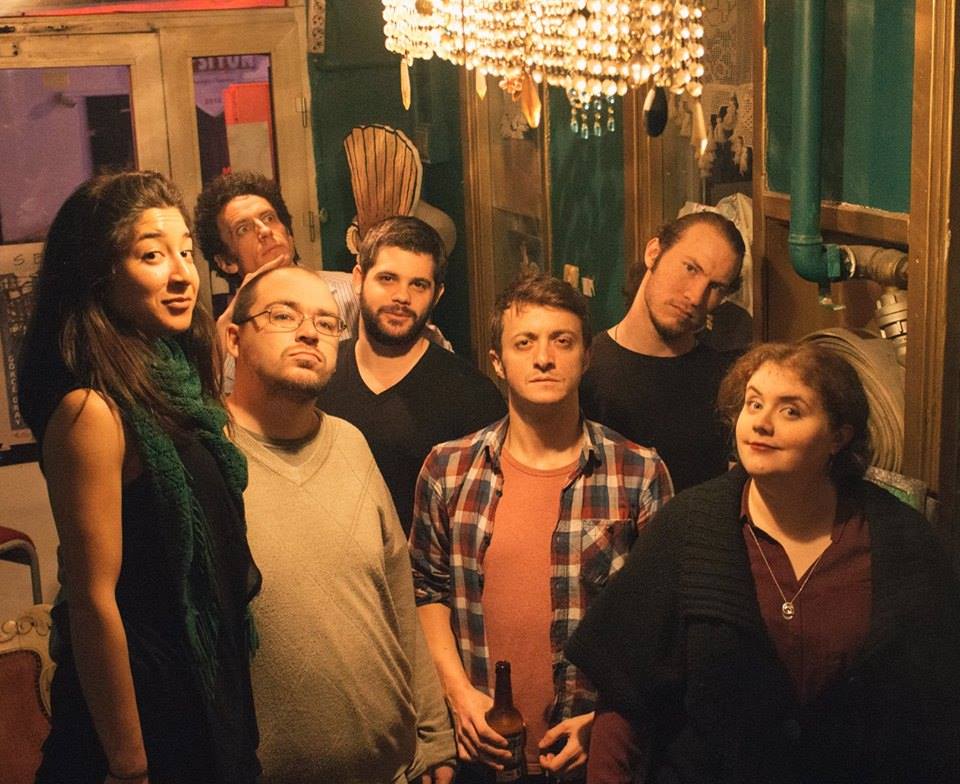 Saturday:
Beton Orman All Stars @ Muaf "Beton Orman (Concrete Jungle) Collective; named after one of the World's deepest concrete jungles Istanbul, is coming to you with this new edition party on the 8th of April Saturday at Muaf Kadikoy. Because we believe that the best come back against this oppression building on top of us is to get out there and set up a strong musical stage. On the night of 8th April Beton Orman All Stars event; expect to see Ais Azhel, the killer rapper, versatile reggae musician; free style king along side with our guest from Greece, the talented remix monster Ben Budu mixing up energetic styles from West Thrace reaching all the way to Jamaican streets."

Le Printemps des Artistes – The yearly celebration of art returns once again! Nab yourself some fantastic art, with 30% of proceeds going to a good cause.

Da Poet "Beat Tape 2 Lansman Gecesi" @ Peyote Nevizade "In his second volume of the Beat Tape series, Istanbul based acclaimed beat-maker Da Poet works his hiphop magic with 14 killer tracks. The album features collaborative beats of Gantz, Grup Ses, Ahu, Gokalp K, OtherMan and Ince Sarj."
Kolektif Jammin´ @ Kollektif House "Grab your instrument if you're a musician, bring your ears if you're a music lover!"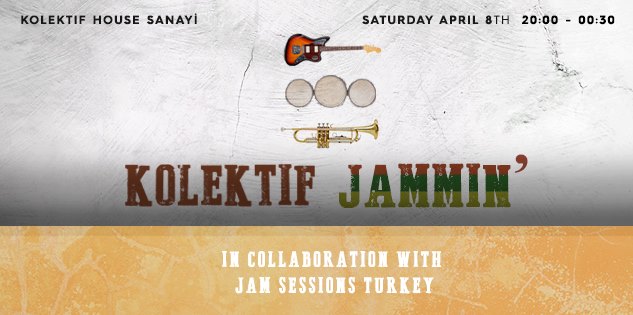 Housing Crash & Mosquito @ kargART Noisepop/ Rock/ Grunge from Istanbul.
Büyük Ev Ablukada Fırtınayt @ Babylon Bomonti "After their shows "Akustik" and "Full Faça", Büyük Ev Ablukada is our guest at Babylon, this time with their format "Fırtınayt". This new format is the band's try at electronic music."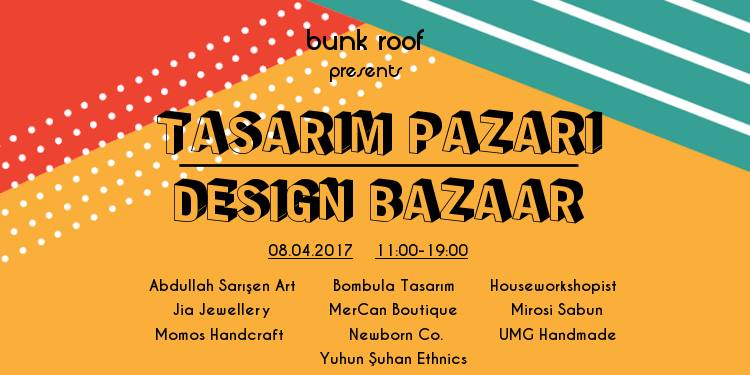 Matinee Istanbul: Birol Giray 'BeeGee' & Mr+Mrs Kazan @ 360 Istanbul – "After our Matinee Istanbul Showcase at beloved Katerblau, Berlin, we are back in April with one of the pioneer Musicians of Turkey Birol Giray BeeGee together with Matinee Captain Sertaç Kazan and our Mermaid Lilly aka 'Mr + Mrs Kazan'. 360 Istanbul, one of the city's most renowned Rooftops will be glow all Night with our Matinee Vibes in the Air. Ayee ayyee… get ready your dance shoes and lift off!"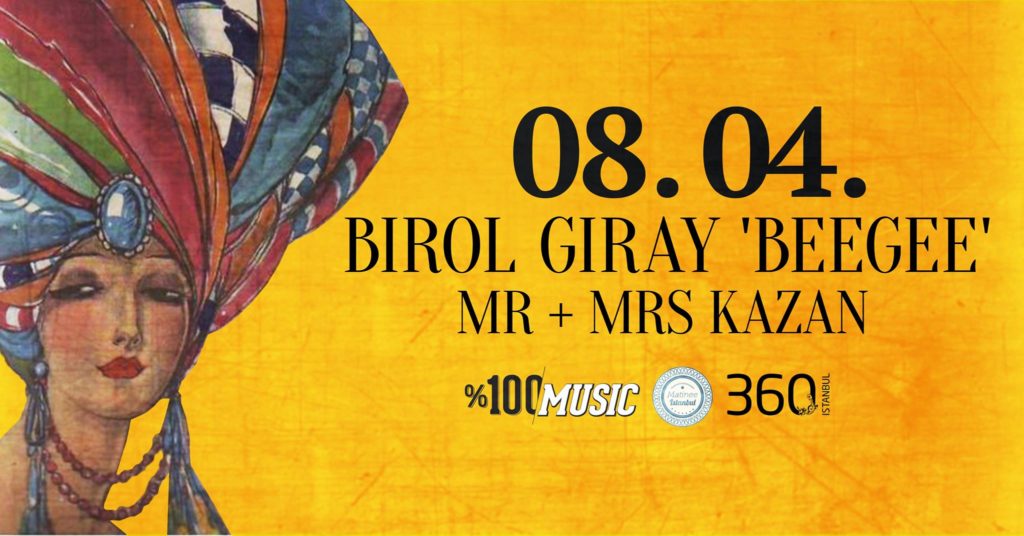 A Festival Party with 100% Müzik: Sing your Songs @ IKSV "Inspired by music-filled films, the Istanbul Film Festival brings you songs from films sung by unexpectedly familiar figures of film and music. Musiclovers will cross paths with filmlovers on 8 April at Salon. Aylin Aslım, Yasemin Mori, Çiğdem Erken, Özge Fışkın, Funda Eryiğit, Selen Uçer, Korhan Futacı, Onur Özaydın, Selen Öztürk, İlker Savaşkurt and Damla Durakçay will interpret songs from films, and the party will continue with Radio Eksen Session."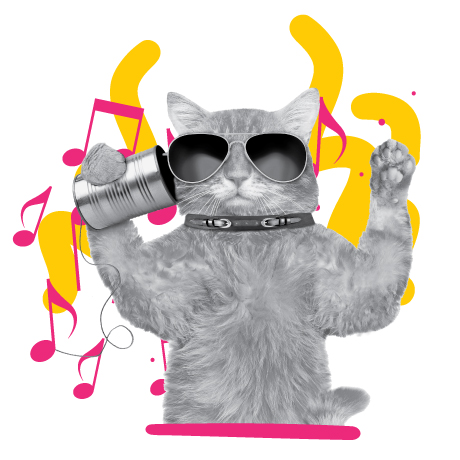 Blues Brothers Night @ Kumsaatiblues "Blues Brothers Night 2017- The event is also a costume party, so do not hesitate to wear your white shirts, black ties and glasses & hats. The Entrance is free. Live Performance: The Band.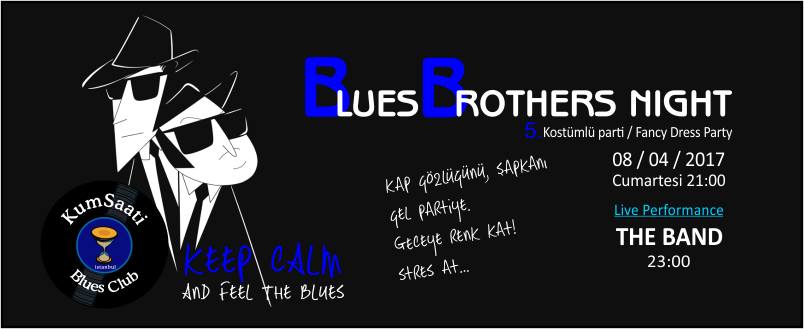 Burn Energy Drink presents: Oliver Huntemann @ garajistanbul

(Ending) "Red is Red" @ Gallery Ilayda – "Özcan Uzkur will be exhibiting for the third time in the Ilayda gallery .The exhibition, entitled "Red is Red" takes us through the production process, makes us witness the movement towards the inner parts, the particles, depth and capillaries. Uzkur combines his "plastic" inquiries with his deep knowledge of material and his use of bright red colour, rich texture layers and unmeasurable space."
(Ending) Psolo Exhibition @ Various Locations – "In this exhibition, Tuna reads the differences between subjective and objective times, distances between memory/loss and consciousness through the collective. The installing of the exhibition in four different venues encourages the viewers to re-interpret the notions work/time/distance/memory, presenting a new space of experience outside of modes of traditional exhibition viewings. Psolo exhibition draws attention to not only the visual aspects of objects, but also to the relationship between sound, body, and the psyche." // Ends Saturday 8 April
Sunday:
Farewell Jam Session @ Komşu Kafe Collective "This Jam session will be the last jam session for me in Istanbul as I'm leaving Turkey very soon, it was so nice to be a part of this beautiful collective and to have such an amazing place that felt home for me, and such an amazing collective members who felt like family for me. Join us and let's make beautiful music!"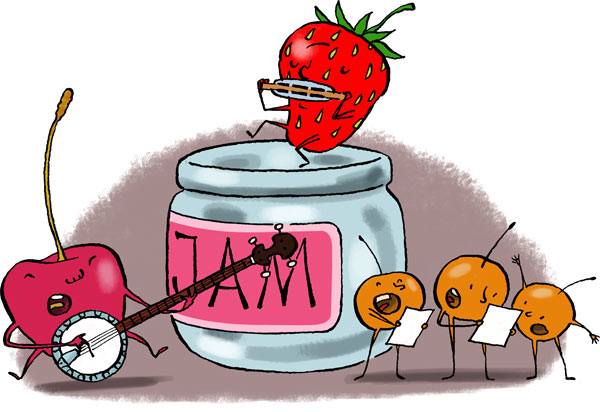 Istanbul Çiğköfte Festivali @ Beşiktaş Why not enjoying a sunday afternoon in the streets of Beşiktaş with some Çiğköfte?

Sketch Comedy Show @ BKM Mutfak Sahne "Sketch Comedy Show "What Can I Do Sometimes?". SCS is a comedy sketch show where four amusing theater teams put their sketches on the stage. In every show teams write and play sketchs about a specified theme and these nightshows are moderated by a presenter who elevate stage excitement."
Pop-Up Designer Bazar @ arkaoda "Kadıköy's own designer bazaar, Pop-Up, returns to arkaoda's garden with more than 20 local designers, vegan foods and fresh drinks."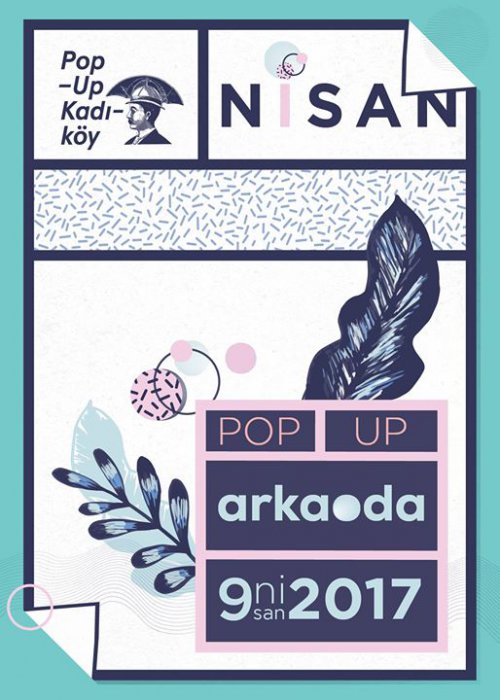 Multiple Days:
Asmalı Street Party – In an effort to restore some life to the area, Kulp is throwing a good old fashioned street party.


Ongoing:
"Critical Distance" @ Ariel Sanat – "Animals survive in nature as long as they keep their distance with others. A study by Swiss Animal Biologist Heini Hediger shows that there are several types of distances in this regard: personal distance, social distance, flight distance and the 'critical distance', signifying the point where flight becomes impossible. It is the moment, when an animal needs to skip measuring the strength of the opponent and start a defense attack against the aggressor." // Ends Saturday 15 April
36. Istanbul Film Festival @ IKSV "Films that open up New Perspectives in Cinema compete for the grand prize of the festival, the Golden Tulip. The International Golden Tulip Award is given in memory of Şakir Eczacıbaşı, former chairman of İKSV and co-founder of the Istanbul Film Festival."
"Ya Değilse? / If Not?" @ Sanatorium – "Ümit Kıvanç, who is rather known through his writings and documentaries with political and social content, meets the audience with an exhibition indicating the difficulty of penetrating the entirety of perception. Kıvanç, who has been a narrator in his visual and written creations until now, turns the tables in the exhibition If Not? Bringing together Kıvanç's photographs – the likes of which we have not seen from him until today – that he took in the years 2013-2014 and worked on since then, the exhibition puts the audience in the position of the narrator." // Ends Saturday 15 April
"And yet my mask is powerful" @ Alt Art Space – "Alt Art Space presents Basel Abbas and Ruanne Abou-Rahme's most recent installation, And yet my mask is powerful, 2016, which addresses the relationship between mythology, ecology and the resistance to colonial time, imagining new possible incomplete narratives." // Ends Sunday 16 April
"AUDinst019: Upload=Delphic Panaceas" @ Zorlu PSM – "Involving old and new work, the exhibition will be comprised of an intensely immersive closed space that uses Subpacs (which vibrate bass and infrasonic frequencies down the spinal column); headphones which will amplify the 20-minute narrative of the work; fog machines which obscure the artworks on the walls of the space; miracle fruit (which reverses the polarity of the taste buds – meaning that sour tastes sweet) and wood chips which provide a scent not usually associated with interior gallery spaces." // Ends Thursday 20 April
Esoteric Illusions in the Wind of the Hammer @ Anna Laudel Contemporary – "Esoteric Illusions in the Wind of the Hammer marks the return of Mehmet Aksoy, following five years of seclusion, with his remarkable, unique aesthetic. This show can be regarded as a programme highlight for Anna Laudel Contemporary, which opened recently in the old finance district of the late Ottoman Empire in Karaköy, within a historic building comprising a vast exhibition space spanning five floors." // Ends Thursday 20 April
"Maybe I'd like to be like you" @ artSümer – "Bahar Yürükoğlu's first solo show at artSümer takes its title from a line in Chris Kraus' 1997 novel I Love Dick. Yürükoğlu's photographs in Maybe I'd like to be like you manifest a longing to better understand one's self through our relationships with others and nature. In her new works, the artist's rather impersonal and quasi-scientific engagement with natural landscapes develops into poignant reflections on the possibility of a democratic order amongst humans and the non-human…" // Ends Saturday 22 April
The 2nd Yabangee Instagram Photo Competition: Relationships – "Last year marked our first-ever Instagram photo competition, focused on portraits. It was a blast and we really enjoyed looking through all the photos we received. As we step forward into Spring, we're excited to go outdoors and snap some cool pictures to celebrate the nice weather. Thus, we thought it timely to kick off our 2nd Yabangee Instagram competition, this focusing on the theme of relationships." // Ends Thursday 27 April
"Cold Front from the Balkans" @ Pera Museum – "The exhibition focuses on different generations of artists and art groups from the Balkan region. The exhibition avoids the usual unflattering political connotations the region's name inevitably brings up but instead focuses on a natural phenomenon — the wind." // Ends Sunday 7 May
"Wanderer on the Sea of Light" @ Pera Museum – "French artist Félix Ziem is one of the most original landscape painters of the 19th century. The exhibition Wanderer on the Sea of Light presents Ziem as an artist who left his mark on 19th century painting and who is mostly known for his paintings of Istanbul and Venice, where the city and the sea are intertwined." // Ends Sunday 7 May
"Written Room" @ Pi Artworks Istanbul – Written Room mirrors the look of Persian script, yet it is almost as incomprehensible to those who can read the language as those who can't. By defying visitors' attempts to assign it meaning, the script remains locked into its irreducible pictorial graphicness in which meaning cannot be grasped. // Ends Wednesday 10 May
Looking for more events happening in Istanbul? Keep up with our What's On section.