We've done our best to compile events we're aware of. If you think we've forgotten one or want to see your event featured, please send an e-mail (with English press info) to events@yabangee.com.
Yabangee's Weekend Picks:
Country for Syria w/ Ryan Harvey @ Hangart – "American country music has its origins in the American Civil War. Now, Syria is in the midst of its own civil war. Our project seeks to draw parallels between the themes in American country music and in Syrian music — themes like wandering, longing for home, nostalgia, joy, loss, and war."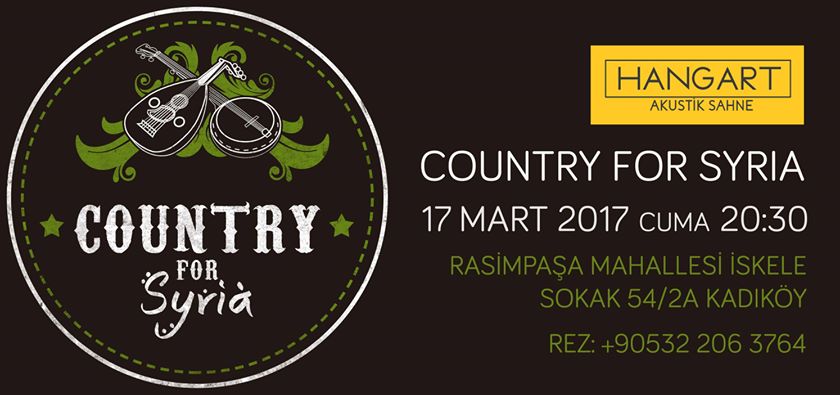 (Saturday) Los Altos Anniversary Party – "Come and celebrate with us our first anniversary! Sing with Mariachis, toast with a shot of mezcal. A piece of Mexico in the heart of Istanbul. More details coming soon."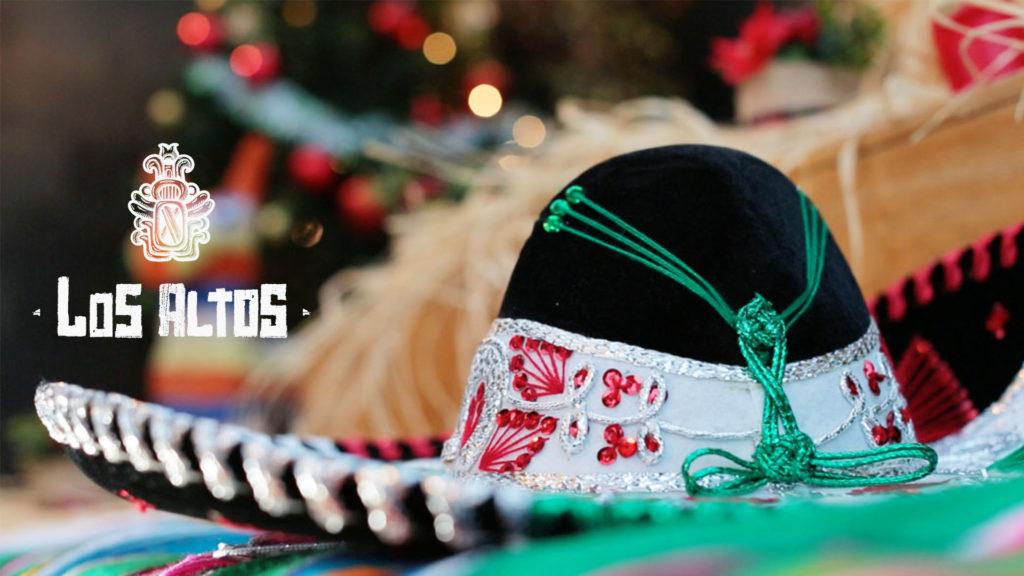 (Sunday) Find Your Beat II by Chikirina @ W Hotel – "GUESS WHO'S BACK? #FindYourBeat Volume II is coming to W Istanbul on March 19th! This time we're offering 15 incredibly diverse workouts, plus additional workshops & inspiration from wellness experts and entreprenuers. Don't miss this fantastic day of FREE FITNESS! We'll also be bringing back our wellness market filled with healthy snacks, delicious beverages, and accessories to shop from throughout the day. Anyone is welcome so bring your friends and let's Find Our Beat!"

(Sunday) Magic Paper Accessory Design @ ATÖLYE – "The workshop will teach participants how to use drawable, semi-permeable plastic based papers to make unique gift packages and accessories."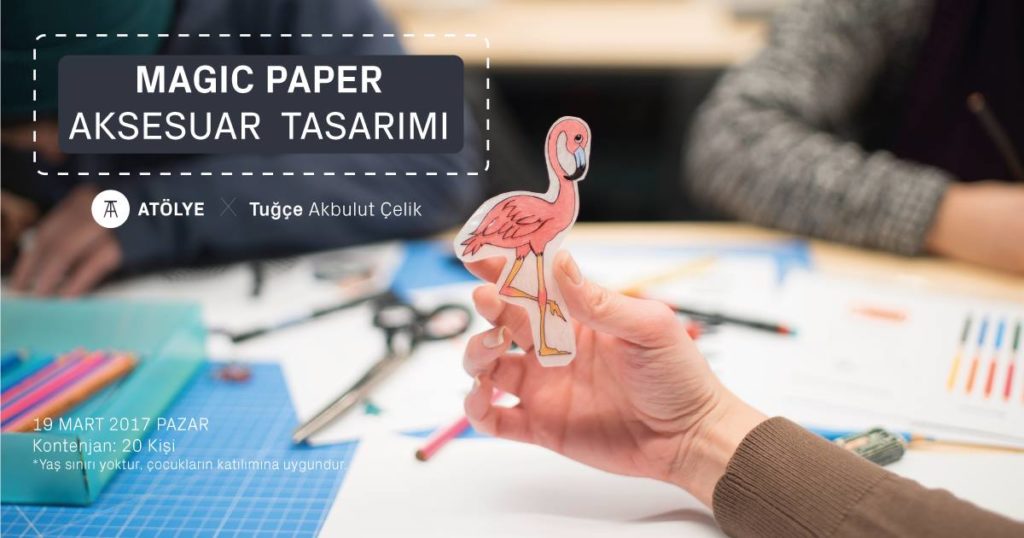 Night of Improv with The Clap and Ephemerata @ BKM Mutfak Sahne – "The Clap are a wandering bunch of improvisational comedians from around the world who birth new worlds on the spot from their very minds. Taking a one-word suggestion from the audience, the Clap build an elaborate world of interesting characters. /// Ephemerata is an improvised play in one act, performed by Curtis Erhart and Tyler Denison. It is completely improvised: no suggestions and no plan sketched out beforehand. By the end of 40 minutes (give or take), Curtis and Tyler will have built a compelling story about the lives of quirky characters and the world which they inhabit."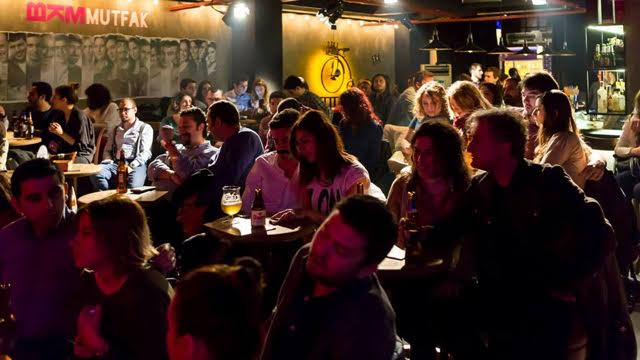 Friday:
Matinee İstanbul present:Peter Schumann (Katerblau,Bar 25) – "Pow, Bang, Meow! Matinee Istanbul is back with Peter Schumann (Katerblau, Bar25, Platte International, Berlin), Bärtaub (Polyfisch Musik, Tr), Sertac Kazan (Matinee Istanbul, Tr), Lilly (Matinee Istanbul, De)"

Hedonutopia / Before & After: Emre Aksoy DJ Set @ Salon IKSV – "Established in İzmir, returned to Istanbul. Although we have been hearing their name only for the last couple of years, they have a 10 years long history. The newcomers to their music question why they were not fast enough to hear their sound years ago. Their unique style, reminiscent of the rule breaker bands of music history like Radiohead, Dead Can Dance, Sigur Rós, The Cure, the shoegaze of the 90's combining rock and electronica has gifted them a unique place in the local scene."
Rex Axes – DJ Set (Midnight Session) @ Babylon Bomonti
Korean Food Night @ Komşu Cafe Collective – "Our first ever Korean Food Night will happen at your local Komşu Kafe this Friday. Nothing will ever be the same after this extraordianry dinner, this is the point of non-return. Please come and do yourself a favour. If you bring a couple of friends, you'll make a couple of your friends happier and possibly stregthen your friendship. See you this Friday."
Thing Global Dance Local @ garajistanbul

Saturday:
Butch @ Babylon Bomonti – "Influenced by Barış Manço and inspired by techno and house music, Butch will release his first EP from his own label Otherside later this year with Ricardo Villalobos. Frequently playing at clubs like Fabric, Time Warp and Watergate, Butch will meet his fans at Babylon on 18 March with his dynamic sets."
(Starting) "Istif" @ Art On Istanbul – "With "Istif," Mithat Şen reconstructs the "body" that he created and evolved in his early works. In this new series, Mithat Şen approaches this body, which he depicts at times as a whole and at times in part on the canvas or on leather mounted on the frame, from the compositional principles of calligraphy. Insofar as istif is concerned—istif being a term that denotes a calligraphic composition where the letters are superimposed and interlaced—the usual order of the letters is disturbed and the letters are re-organized and stacked into a composition on the basis of the piece-whole and volume-space relationship between the letters." // Ends Sunday 30 April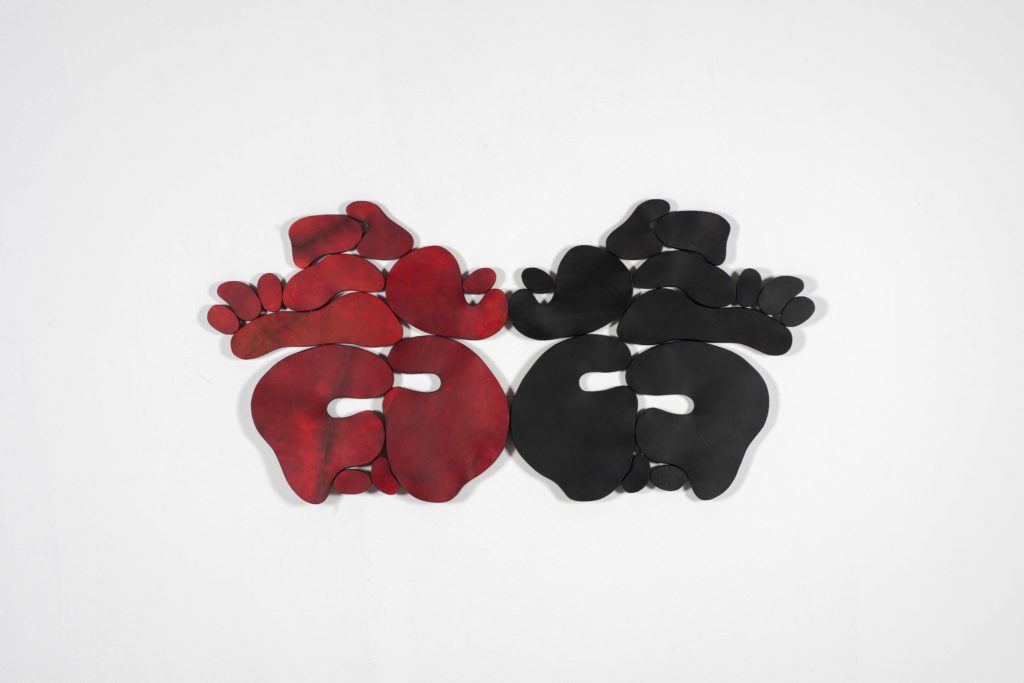 (Ending) "Don't Be Deceived!" @ x-ist – "The solo exhibition entitled "Don't Be Deceived!" of Hüseyin Arıcı, who has joined x-ist in the new season, meets the audience with 3 different series that it features. The selection including the 'One' Series, the 'Ready-made Object' Series and the 'Spineless' Series provides the opportunity to observe how through different materials the artist transforms the relationship that he establishes with reality and illusion into a trickery beyond imitation…"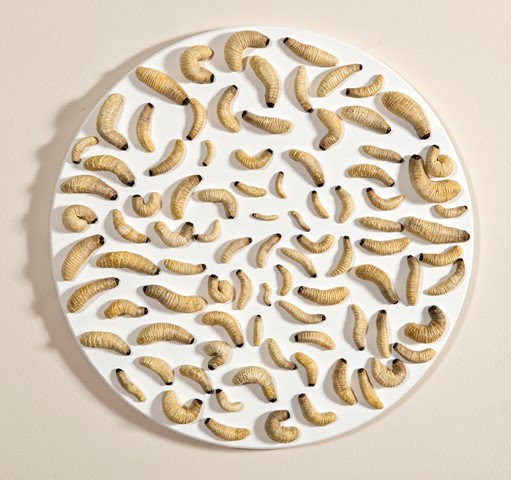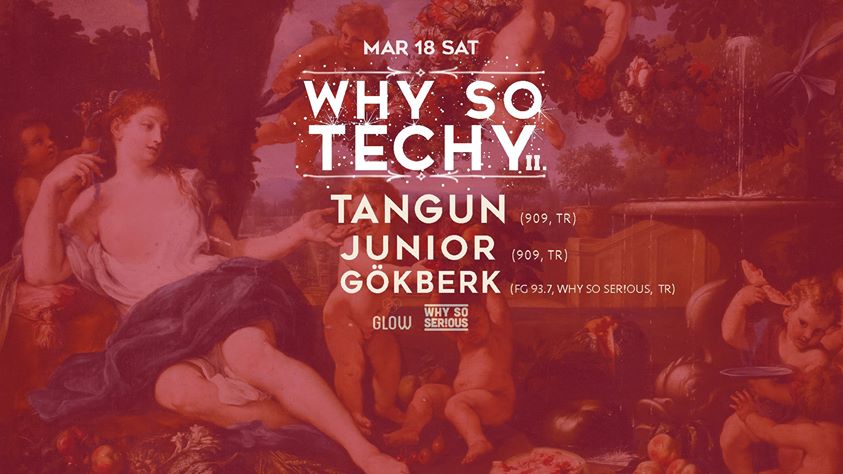 ÆVOM > Portal # 4: Mr. Mantis / Poster-İti / The Raws @ Peyote

Urban Bakers III @ SALT Galata – "Aiming to raise awareness on specialized bread production within the urban context of Istanbul, the third "Urban Bakers" event will take place with invited bakers Oya Akduvar (Derun), Deniz Dilbaz (Breadtaking), and Olcay Güneş (700gr)."
Sunday:
Sherazade & LavionRose @ Babylon Bomonti
(Ending) "Apprehending and Appreciating Yaşar Kemal / Portrait of a Novelist as a Journalist" @ SALT Galata – Organized by Yapı Kredi Kültür Sanat Yayıncılık in collaboration with SALT, Apprehending and Appreciating Yaşar Kemal / Portrait of a Novelist as a Journalist with written and visual archive materials stands witness to the human-centered approach that Kemal introduced to journalism culture in the 1950s and 1960s in Turkey.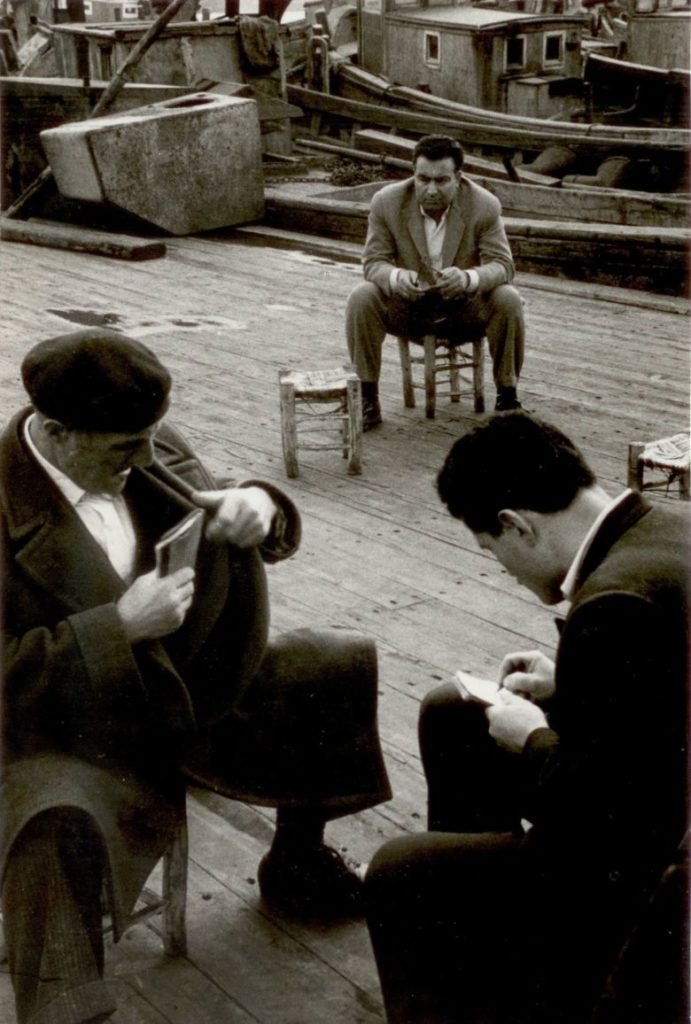 (Ending) West Side Story @ Zorlu PSM – "Defined as a modern adaptation of William Shakespeare's Romeo and Juliet since the first time it was staged in 1957, West Side Story has periodically met with audiences on the Broadway stage in many occasions. The musical, which has attracted record-breaking audiences, was adapted from Arthur Laurents' book. Turning into a global phenomenon with the Tony Award winning masterful choreography of Jerome Robbins, music composed by Leonard Bernstein and lyrics written by Stephen Sondheim, West Side Story has cemented its success through global tours, shows and adaptations…"
Ukrainian Vegan Food Night @ Komşu Kafe Collective – "This Sunday we're having fine Ukrainian vegan dinner, where all of us will finally have a uniqe and life-altering opportunity to taste a number of items from one of the best cuisines in this galaxy. Bring your friends and commrades becase otherwise nobody will ever believe your stories about this night. They really ought to experience it themselves."
Yoga Picnic @ Circuit Istanbul – "This month's #yoga picnic will be instructed by Nevra Coşkun, who teaches regularly at Circuit on Monday mornings. #Vegan #food will be catered by our very own Jessica Sim and we will also be serving Club Mate energy drink. All are welcome! Simply bring your yoga mat and appetite for some community yoga and picnicking. 15.30 – 18.30 "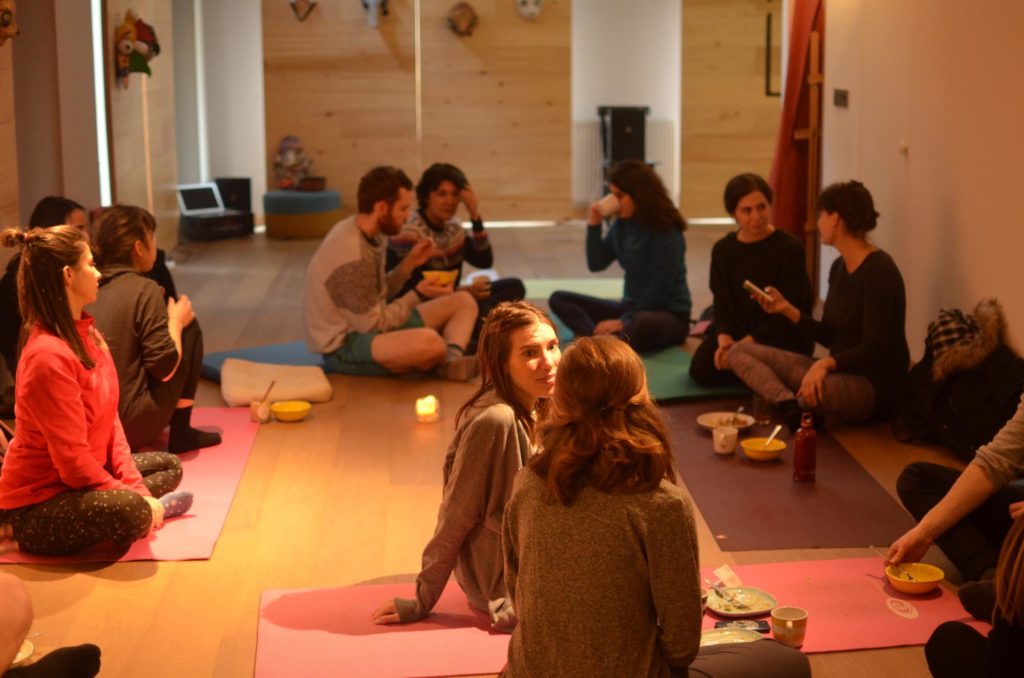 Multi-Day
Karaköy Street Festival – "In Karaköy, with a cool Bosphorus breeze, among the historical buildings, joy and music meets with good people…"

Ongoing:
The 2nd Yabangee Instagram Photo Competition: Relationships – "Last year marked our first-ever Instagram photo competition, focused on portraits. It was a blast and we really enjoyed looking through all the photos we received. As we step forward into Spring, we're excited to go outdoors and snap some cool pictures to celebrate the nice weather. Thus, we thought it timely to kick off our 2nd Yabangee Instagram competition, this focusing on the theme of relationships." // Ends Thursday 6 April
"Red is Red" @ Gallery Ilayda – "Özcan Uzkur will be exhibiting for the third time in the Ilayda gallery .The exhibition, entitled "Red is Red" takes us through the production process, makes us witness the movement towards the inner parts, the particles, depth and capillaries. Uzkur combines his "plastic" inquiries with his deep knowledge of material and his use of bright red colour, rich texture layers and unmeasurable space." // Ends Saturday 8 April
Psolo Exhibition @ Various Locations – "In this exhibition, Tuna reads the differences between subjective and objective times, distances between memory/loss and consciousness through the collective. The installing of the exhibition in four different venues encourages the viewers to re-interpret the notions work/time/distance/memory, presenting a new space of experience outside of modes of traditional exhibition viewings. Psolo exhibition draws attention to not only the visual aspects of objects, but also to the relationship between sound, body, and the psyche." // Ends Saturday 8 April
"Critical Distance" @ Ariel Sanat – "Animals survive in nature as long as they keep their distance with others. A study by Swiss Animal Biologist Heini Hediger shows that there are several types of distances in this regard: personal distance, social distance, flight distance and the 'critical distance', signifying the point where flight becomes impossible. It is the moment, when an animal needs to skip measuring the strength of the opponent and start a defense attack against the aggressor." // Ends Saturday 15 April
"Ya Değilse? / If Not?" @ Sanatorium – "Ümit Kıvanç, who is rather known through his writings and documentaries with political and social content, meets the audience with an exhibition indicating the difficulty of penetrating the entirety of perception. Kıvanç, who has been a narrator in his visual and written creations until now, turns the tables in the exhibition If Not? Bringing together Kıvanç's photographs – the likes of which we have not seen from him until today – that he took in the years 2013-2014 and worked on since then, the exhibition puts the audience in the position of the narrator." // Ends Saturday 15 April
"And yet my mask is powerful" @ Alt Art Space – "Alt Art Space presents Basel Abbas and Ruanne Abou-Rahme's most recent installation, And yet my mask is powerful, 2016, which addresses the relationship between mythology, ecology and the resistance to colonial time, imagining new possible incomplete narratives." // Ends Sunday 16 April
"AUDinst019: Upload=Delphic Panaceas" @ Zorlu PSM – "Involving old and new work, the exhibition will be comprised of an intensely immersive closed space that uses Subpacs (which vibrate bass and infrasonic frequencies down the spinal column); headphones which will amplify the 20-minute narrative of the work; fog machines which obscure the artworks on the walls of the space; miracle fruit (which reverses the polarity of the taste buds – meaning that sour tastes sweet) and wood chips which provide a scent not usually associated with interior gallery spaces." // Ends Thursday 20 April
Esoteric Illusions in the Wind of the Hammer @ Anna Laudel Contemporary – "Esoteric Illusions in the Wind of the Hammer marks the return of Mehmet Aksoy, following five years of seclusion, with his remarkable, unique aesthetic. This show can be regarded as a programme highlight for Anna Laudel Contemporary, which opened recently in the old finance district of the late Ottoman Empire in Karaköy, within a historic building comprising a vast exhibition space spanning five floors." // Ends Thursday 20 April
"Maybe I'd like to be like you" @ artSümer – "Bahar Yürükoğlu's first solo show at artSümer takes its title from a line in Chris Kraus' 1997 novel I Love Dick. Yürükoğlu's photographs in Maybe I'd like to be like you manifest a longing to better understand one's self through our relationships with others and nature. In her new works, the artist's rather impersonal and quasi-scientific engagement with natural landscapes develops into poignant reflections on the possibility of a democratic order amongst humans and the non-human…" // Ends Saturday 22 April
"Cold Front from the Balkans" @ Pera Museum – "The exhibition focuses on different generations of artists and art groups from the Balkan region. The exhibition avoids the usual unflattering political connotations the region's name inevitably brings up but instead focuses on a natural phenomenon — the wind." // Ends Sunday 7 May
"Wanderer on the Sea of Light" @ Pera Museum – "French artist Félix Ziem is one of the most original landscape painters of the 19th century. The exhibition Wanderer on the Sea of Light presents Ziem as an artist who left his mark on 19th century painting and who is mostly known for his paintings of Istanbul and Venice, where the city and the sea are intertwined." // Ends Sunday 7 May
Looking for more events happening in Istanbul? Keep up with our What's On section.