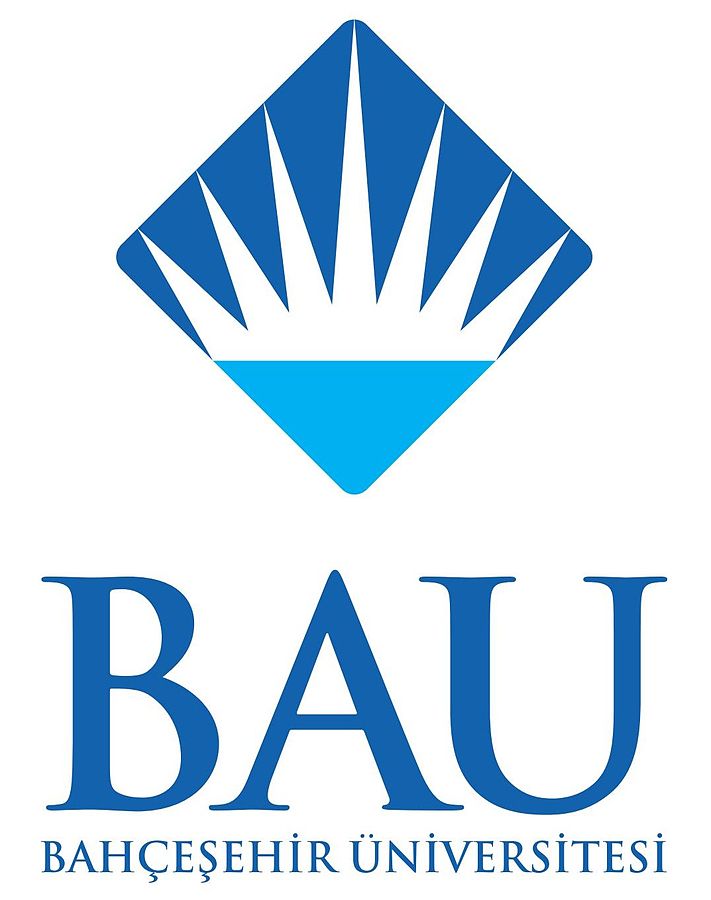 Bahçeşehir University (Bahçeşehir Üniversitesi), often shortened to BAU, is a private college founded in 1998 and located on the European side of Istanbul. The university has over 193 international partners and multiple campuses worldwide.
Where to live:
There are two dorm options for students at Bahçeşehir University: the Republika and the Yurdum.
The Republika student housing, depending on additional options, ranges from 600-1200 Euro per month and offers single, double and triple rooms, with shared or private bathrooms. There are three different dorms in Ortaköy, Büyükçekmece and Florya. The closest one to BAU is the dorm in Ortaköy.
The building sits right next to the Bosphorus Bridge. The dorm has a rooftop swimming pool with an amazing view and lots of facilities inside for student use, including a gym, a game room, a cafeteria and study halls. While there are definitely cheaper options, this offers an extremely convenient and deluxe option.
The Yurdum student housing has four different locations, three for women-only housing and one for men. There are two female student apartments in Şişli and one in Beşiktaş. The male student apartments are in Osmanbey. They all offer single, double and triple rooms, with options of shared or private bathrooms. They also provide students with a gym, library and study hall.
For those who prefer to rent, BAU's central location allows a rather easy commute no matter where you live. If you want to stay on the European side, the best options are Ortaköy, Şişli, Taksim and Beşiktaş. Ortaköy and Taksim are both about 15 minutes away by bus but in opposite directions, and genearlly more expensive. Şişli is about a 20-30 minute bus ride, but has much more reasonable prices. With comparative pricing, Harbiye and Osmanbey are also suitable options and reachable to the university in 10-15 minutes by dolmuş. Beşiktaş is generally an expensive area to live in but if you want to be able to walk to the campus comfortably, it is the best option. If you don't mind a boat ride, you can also live on the Asian side. Üsküdar is only a short boat ride away from the campus and housing is much cheaper than Beşiktaş. Kadıköy is another option, and the commute is just a 25 minute boat ride.
Many students find sharing a two or three bedroom apartment the best option as it reduces costs and allows for the large, international student population to meet new friends and local people. Ortaköy is often considered the best area to find affordable flat shares with fellow BAU students, but options are available throughout the city and often posted on Erasumus Facebook groups.
Campus:
BAU has three campuses. The main campus is in Beşiktaş, right on the Bosphorus. This campus has four buildings and a lovely garden with restaurants and cafes bringing the buildings together, as well as a newly opened work-share center with public computers and printer access, in addition to a communal lounge for chilling.
The second campus is located in Galata. This is where all of the film and graphic design classes are. The building has an amazing view of the Golden Horn on the rooftop of the building.
The third campus is in Şişli. Although it doesn't have a view of the Bosphorus, the building is nice and modern. The campus building sits in the middle of the city, and there are nice areas on campus where students can sit and relax outside. This campus is where the English preparatory courses are held.
Bahçeşehir also has a medical campus, BAU TIP, which has its own campus in Göztepe. It's a relatively new campus, and is completely set up with updated technology, classes and equipment needed to have a great education.
Neighborhoods:
BAU is located in Beşiktaş, a very central location, with anything and everything close by. There are many restaurants and cafes within walking distance from the university, as well as lots of shopping. Every Saturday you can find the local bazaar just steps away from the campus.
If you're interested in some good waffles or potatoes, you can take a ten minute bus ride over to Ortaköy and have a nice meal right under the Bosphorus Bridge. It's also a great area to just walk around and look at all the shops and street vendors.
You can also easily go to Taksim to hang out, walk around, eat, or shop on Istiklal Caddesi.
Dolmabahçe Palace is a 15 minute walk away and is definitely worth seeing. There is also the Maritime Museum (Deniz Müzesi) right next to the campus.
Campus culture:
BAU has an extremely diverse and international student body. There are students from over 70 countries. When not in class, most students are sitting outside or in the various cafes located on campus and generally add an international flair to an already vibrant corner of the city. As a private university, BAU also has a slightly more affluent and liberal feel to it and many of the students are focused on arts or other creative pursuits.
Food:
The campus is located right in the middle of restaurant row, so there are seemingly limitless options. You can find döner via street vendors, delicious Turkish home-style cuisine at Balkan, and waffles and baked potatoes throughout the area. There are also fast food restaurants such as McDonalds, Burger King, and KFC. Subway and Starbucks are located in the B Building and are great options for food when you're in a hurry. If you have time and don't mind spending 20 TL for a meal, Biber Burger makes delicious hamburgers, and has some interesting choices on the menu. You can also find a few grocery stores as well as a daily fish market just a few minutes away from campus. There are also quite a few full-service and generally good if not slightly expensive restaurants on campus, as well as the necessary Starbucks and Subway for a quick lunch between classes.
Transportation:
BAU provides a free boat service to transfer students between the Beşiktaş campus and Galata campus. The international office at school provide copies of the schedule, as it varies throughout the year.
The Beşiktaş Iskele is just five minutes walking distance from the Beşiktaş campus. From there you can take a boat that runs every 30 minutes to and from Kadıköy. There are also boats running to and from Üskudar every 10 minutes until midnight, and sometimes later depending on the season and if it's a weekday or weekend. In that same area, there is a central bus station where many of the bus lines start and finish. You can find a bus going pretty much anywhere from that stop.
Getting to the most popular areas of Istanbul is very easy from Beşiktaş. You can get to Taksim by taking a dolmuş for less than 3 TL. You can also travel via Kabataş and take the Funicular, which will bring you to the middle of Taksim square. Kabataş is a very short 5 minute bus ride, or a nice 15 minute stroll down a pretty street with lots of trees. Kadıköy is just a 20 minute boat ride away from the Beşiktaş Iskele. By taking bus number 30M you can get to the middle of Şişli / Mecidiyeköy where you can take the Metrobus or M2 metro line.
If arriving at Atatürk Airport, there are 4 options. The best way to go is through BAU's reception desk in the airport's arrival hall.  The desk is open from 9h to 21h (9am-9pm).  New students will be given a welcome package and free transportation to the main campus in Beşiktaş. Another option is a taxi for around 60 Lira. By far the easiest way, but also much more expensive. If you feel comfortable testing your navigation skills, you can take a bus for to Taksim, and then take the dolmuş from Taksim to Beşiktaş. The last option requires an Istanbulkart and will probably be difficult if it's your first time in Istanbul, and is therefore not recommended until you know your way around more.
If you are arriving at the Sabiha Gökçen Airport, the easiest option is to take the Havataş to Kadıköy, and then the ferry to Beşiktaş directly. You can also take a taxi, but this will cost you around 80 Lira. This detailed map of the airport's transportation options is very helpful.
BU gives further recommendations on how to get to the main campus on this page.
Services on campus:
BAU's Beşiktaş campus has a three-floor library open until midnight, and multiple computer centers. The university is open 24/7, but if you are staying past midnight you need permission from security in advance. You can also find table football and table hockey games throughout the campus, a nice outdoor area where students can sit and relax and a printing center in the main campus workspace.
Clubs/Extracurriculars:
For a list of clubs at BAU, click here. Many sport activities are available for BAU students, both recreational and competitive. Football, basketball, volleyball, table-tennis, tennis, swimming, bowling, sailing and several other sports are all coordinated by coaches at the Sports Activity Center.
Common Necessities:
The university campus has its own medical assistance center where you can get basic medical help, if needed. There are pharmacies located all throughout Beşiktaş, and the closest one is literally a 10 meter walk across the street. There are lots of places around campus to get photocopies, notebooks, pencils, and anything else you might need. Also, text books can be bought at the BAU Book Store right across the street from the library.
Language:
The language of instruction for most faculties is English. Although you will sometimes find Turkish being used in the classrooms, most professors encourage the use of English. By speaking to the International office, language issues and questions can be resolved but most students don't find this an issue. There is 24/7 on campus security, most of whom know enough English to help if needed.
How to apply/what options are there?
Application details can be found at this link. The university has amazing exchange programs which are highly recommended if available to you. You can find out all about BAU's exchange opportunities here.
Türkmer Language Program
Bahçeşehir University is offering a Turkish as a Second Language Program to anyone wanting to learn Turkish in Istanbul. BAU students get a special discount, so be sure to sign up for the next available course! Check out more info here.
For additional information, be sure to visit to official Bahçeşehir University site.
Image source intended as fair use.