Gallery ARK will host Timurtaş Onan's solo photography exhibition "Timeless", curated by Erhan Şermet, from Saturday 11 February through Sunday 5 March.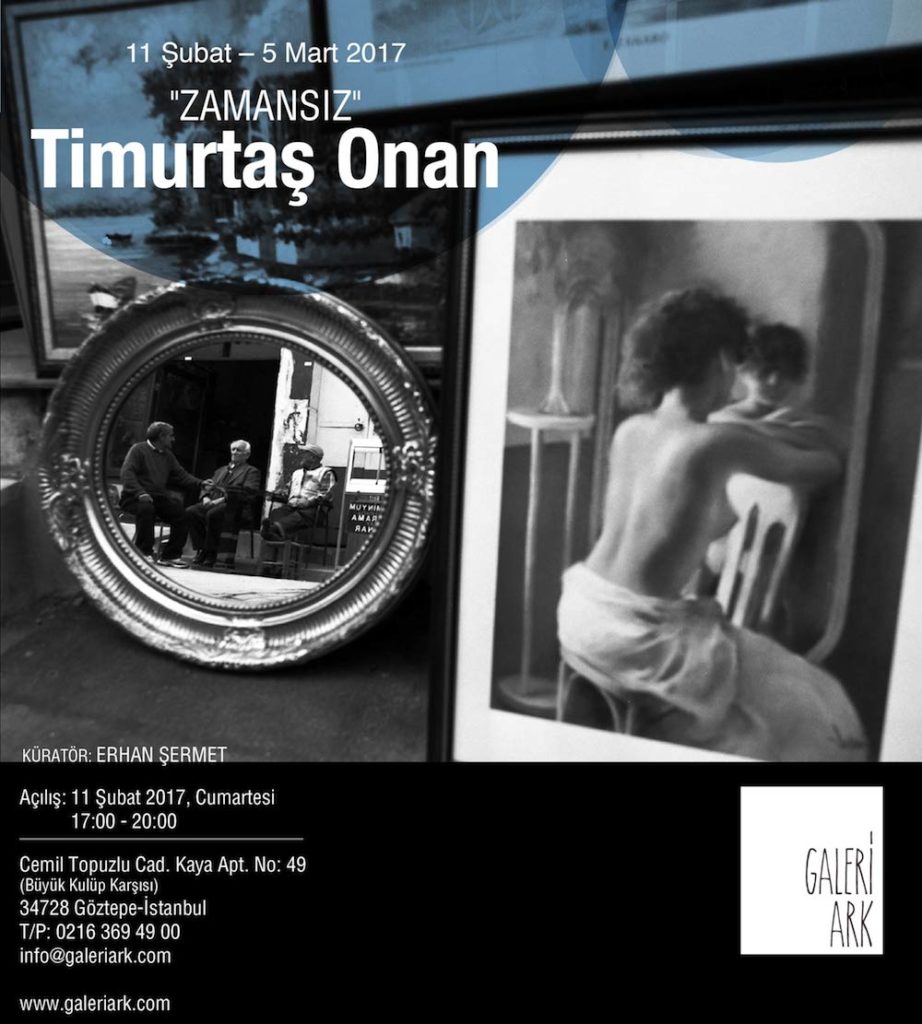 From the organizer:
The exhibition which is composed of black and white editions on the collection paper of Hahnemuhle Fine Art Baryta, restricted with 10 edition, takes its visitors on a magic Istanbul excursion. Timurtaş Onan brings the roads we always walk, the sea we look at for a moment stopping, above all our people on together with the photographs, products of a master's eyes.
The exhibition curator, Erhan Şermet, summarizes the exhibition entitled "Timeless" as follows:
"Timurtaş Onan's photos walk us around the city, we go through gaps, jammings, intersections, fractures and stackings of the city. But in his photographs we are independent of time, time clears away when we are after what can not be accounted, it becomes light, emotion, wind, cloud again getting rid of being a consumable material. Time gets rid of being a raw material of schedules, turns into a volatile, impalpable humanistic scale. With Ahmet Hamdi Tanpınar's beautiful expression, it turns into the reality of incomprehensible, which "we are neither inside nor completely outside of'. Now we can talk about people and life again…"
After Timurtaş Onan's photographs began to stick in your minds as concrete evidences of a 'timeless' journey , you will see that the magic of the city we live in is not limited to photographic frames.
—
For more information, check out the official gallery page.
+90 216 369 49 00
info@galeriark.com
Image courtesy of organizer.
Cemil Topuzlu Caddesi Kaya Apt. No: 49 (Büyük Kulüp karşısı), Çiftehavuzlar – Kadıköy