Karaköy is a unique neighborhood with a mishmash of art, culture and food all packed into a zigzag of tiny streets and alleys. Although its known mostly for its unique nightlife and cute cafés, there is a wide variety of stores and shops in-between. It's no wonder that you can find original knick knacks to buy at every corner. If you aren't as shopping savvy as me, you're in luck. I've collected the five most interesting places to shop in Karaköy.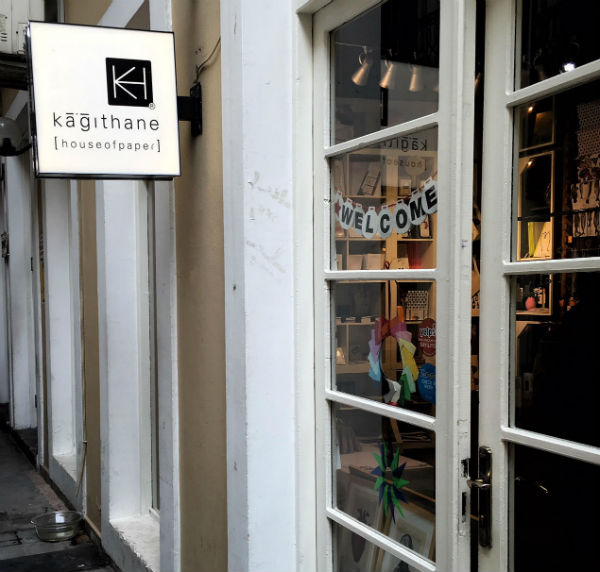 Let's start our shopping journey at the famous house of paper, Kağithane, an adorable shop located under the French archways of Fransiz Pasaji. There are plenty of cute things to ogle over, although my favorites are the IOU kiss checks for lovers and the quirky Turkish inspired stationery. The owner, Emine Tusavul, opened up this place in 2011 and loves to constantly update the store with new merchandise. For more information check them out online and on Instagram.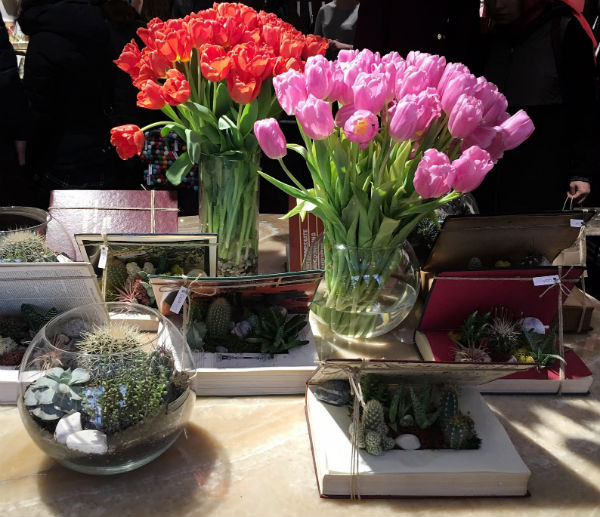 Just a few steps away you can find Çiçekişleri, the brainchild of ex Zara visual director, Sedat Turk. This store is the biggest of the three branches and showcases beautiful handmade pieces created in the workshop nearby. Using mainly natural materials and working in collaboration with other local designers, this shop is a haven for home decoration. I am a little crazy about the cactus books and the chestnut top wood tables. This store is a must visit and is always bustling with different people who seem as eager as me to empty their wallets! Take a look at all the cool stuff on their website and Instagram.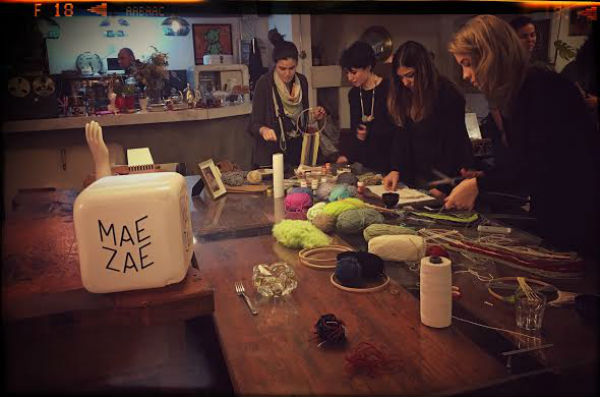 Make time for a quick coffee break, and then discover Mae Zae. Hidden away, this basement shop is a place that you could spend your day in. It offers an eclectic mix of jewelry, stationary, vintage eye-wear and even tea! After a bit of browsing you can kick back and chill at the fire place and maybe even participate in a workshop or two (Dream catcher making anyone?). The owner, Munire, is a lucky lady who travels around the world finding unique items to sell in her store (Jealous!). For more info on workshops and new arrivals check out their website and Instagram.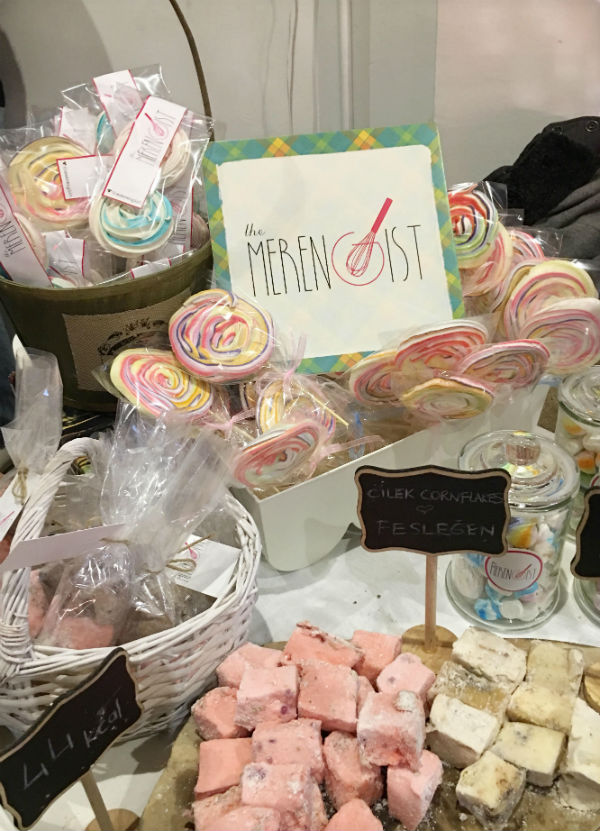 After Mae Zae, visiting the infamous Souq market is a must. This mini venue houses an independent pop up designer market that takes place every few months. The latest market, last Sunday featured food and the stalls were set up with established businesses as well as new upcoming chefs. I had the pleasure of having a chat with the owner of Nino Bakery, Sinan Budeyri. An ex kitchen chef who worked in San Francisco, he felt that there was a hole in the market here in Istanbul for a better variety of delicious homemade breads. Check out the recently opened bakery in Beşiktaş and don't forget to try their delicious chocolate ganache rye bread.
And don't forget to indulge in the must eat mini flavored meringues made by The Merengist. You can find them at the Souq Market as well and they taste as good as they look! Curiously, the 2 bakers are architects who in their spare time went to London to pick up a few tricks from the famous Meringue girls. Surprisingly, there is such a thing as a meringue society and thankfully now we have these delightful rainbow colored deserts in Istanbul. My favourite flavour is of course gin & tonic and I will definitely be back for more of these. This is a new start-up so stay tuned for updates on where they can be found. Be sure to follow the Instagrams of Souq, Nino Bakery and The Merengist.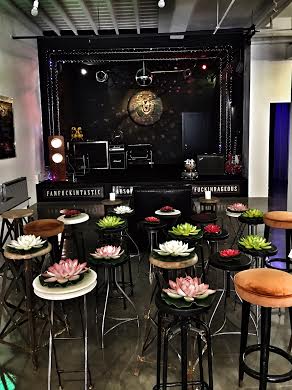 Lastly, hidden near some restaurants there is a space that just opened last week. Creative Chaos is a new space that looks somewhat like a cross between a café, a shop and an art gallery. The owner, Burak, gave me the low down on his new venture. He explained that he wanted to provide a space for new upcoming artists to sell their work or showcase their art before trying to start their own businesses. There is even a stage set up, ready for new acts. Watch this space as I predict it's going to be pretty awesome.
Last words: Karaköy + shopping = quirky souvenirs, unique gifts and vintage goodies.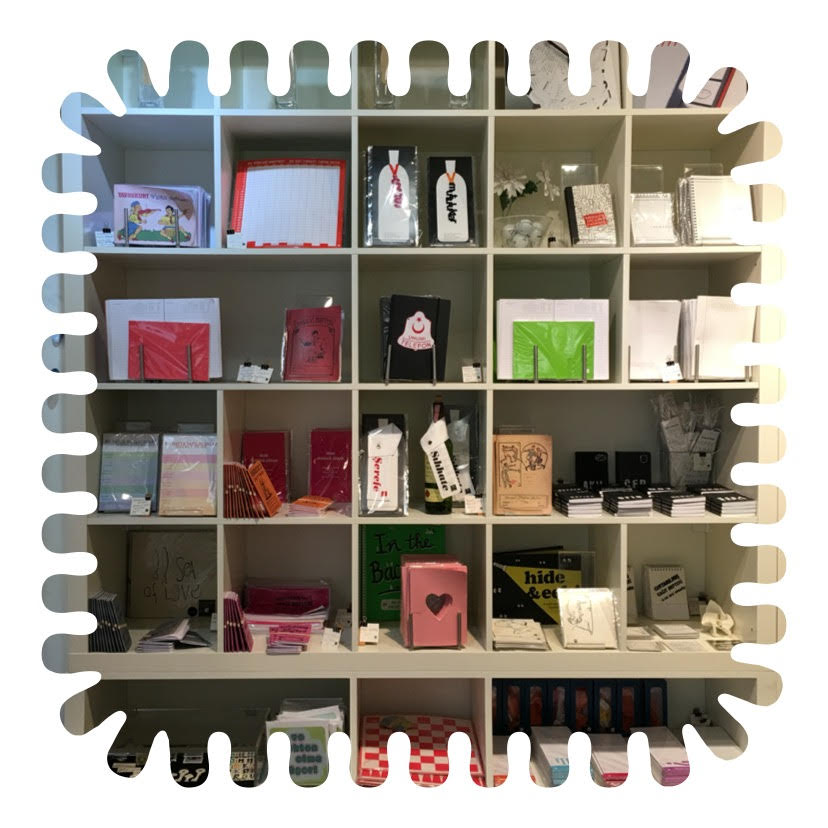 All photos courtesy of Tarana Suri