I finally had my very own Selda Bağcan moment that I've been waiting for for so long. Thanks to Babylon Bomonti for their dope return to the city!
Selda Bağcan is a living legend herself — a folk singer, songwriter, guitarist, activist and producer. She is one of the first people you think about when it comes to Turkish folk music, Anatolian rock and protest music, and maybe the first name in Turkey who made an impression on the world-wide reputation of psychedelic folk music.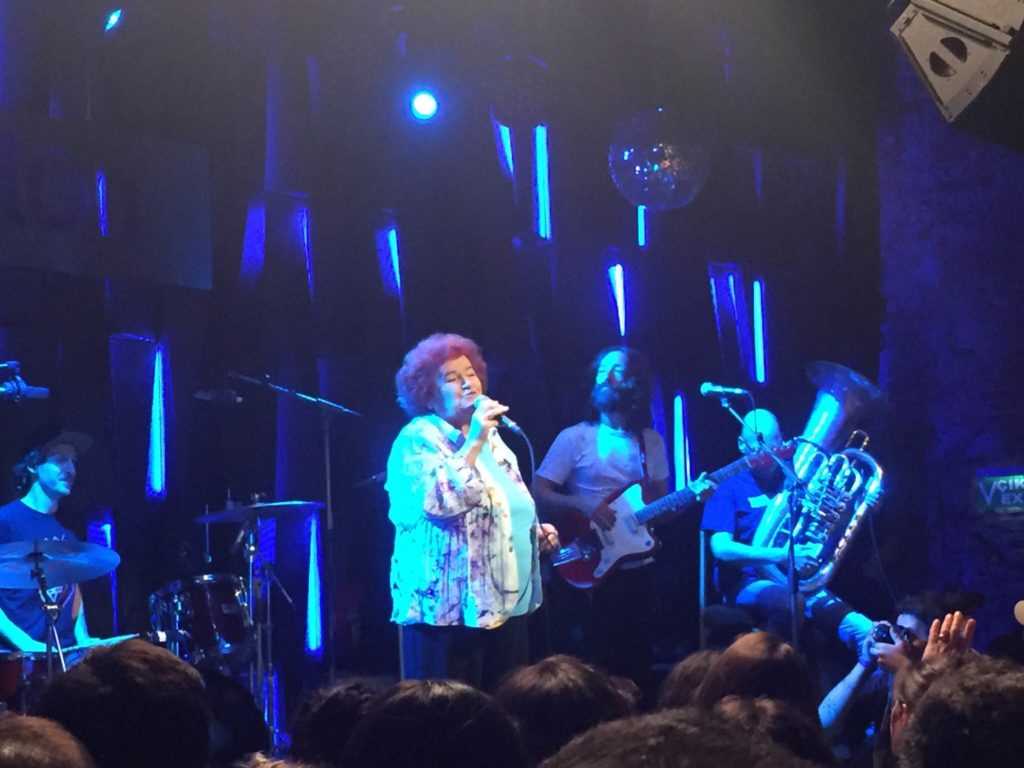 Just as almost any member of this society, even myself having been born in the 90s many years after her hits, somehow I know all the lyrics of Adaletin Bu Mu Dünya?, Yuh Yuh or Gesi Bağları, even though I don't remember listening to them in my teen years. Yet, thanks to my parents' generation, I was clearly aware that Selda Bağcan was one of the "what a strong communist" kind of artists of her time; supporting labor rights, going to concerts for labor unions all over the country, owning her characteristic political approach, singing and writing songs about freedom and democracy, giving life to poems from other national legends such as Neşet Ertaş, Aşık Mahzuni Şerif and Zülfü Livaneli. I remember going through my mother's cassettes and bumping into her name along with such names as Zeki Müren, Edip Akbayram or Bülent Ersoy. A national fame!
I have to admit that somehow I considered Selda Bağcan more as a great talent that I was late for by one or two decades. Of course, my respect for Selda's story and commitment to her music was also endless back then. Yet, I wasn't completely touched by the soul of her music during my college years. European friends who were bragging about watching her performances in the Netherlands, Poland, Spain or Belgium (even more) played a big role in my awareness. Seeing Youtube videos from the most desired festivals all over the world, where thousands of people were literally losing themselves in her music and screaming "Selda" opened my eyes. I started chasing Selda Bağcan's name in sets of famous DJs on Soundcloud. The more I got into it, the more I understood how Selda Bağcan has become a phenomenon and favorite musical legend of many. Since 1971, this woman has been performing international music by using the purest traditional folk tunes. Simply put, Selda's strong and emotional voice, accompanied by a simple acoustic guitar or bağlama brought her international fame. She didn't need a label or a certain category to be accepted. But, she also experimented with classic rock and roll, with synthetic and electronic sounds, all while her musical style remained rooted in Anatolia.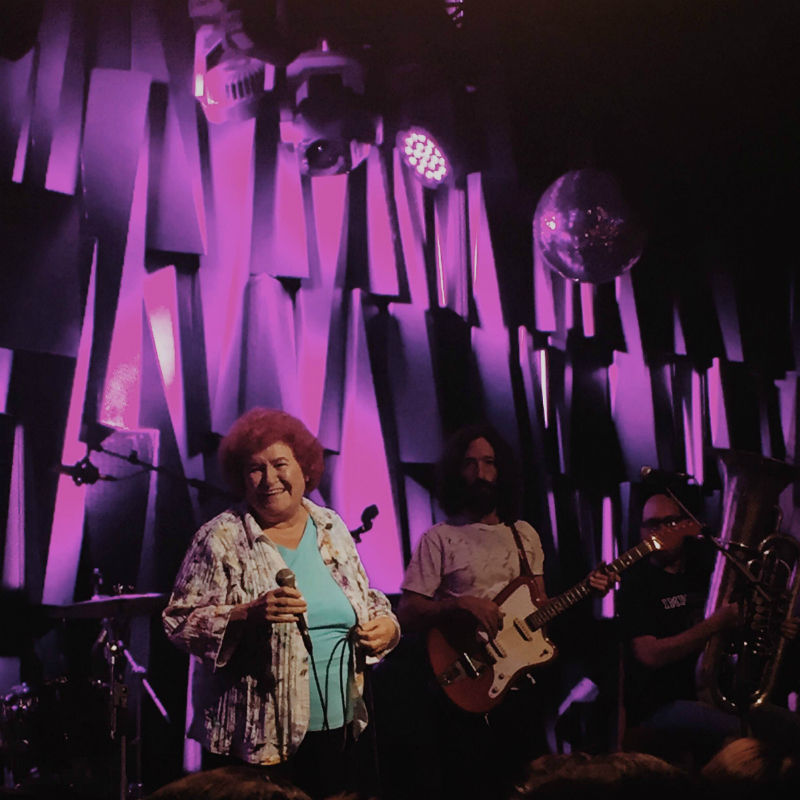 For a bit of context on Selda's background, one should know that after the 1980 Turkish coup, she was persecuted by the military rulers due to her strong political messages. She was even imprisoned three times in early 80s. Her passport was confiscated and held by the authorities and it was returned in 1987 by force of Womad. So, she started a European tour, giving concerts.
During her performance, Selda didn't forget to talk with audience. She introduced Boom Pam members and shared their stories from fascinating concerts in days gone by. She mentioned how deeply flattered she was by seeing thousands of people screaming "Selda'' in Poland. Did you know that Selda Bağcan played at Primavera Sound this summer? Yes! Well, maybe we weren't thousands in Babylon Bomonti but our enthusiasm wasn't different. I found myself wondering, what if all these fans could understand all the lyrics too? I felt privileged.
Selda was humble about her success and shared an honest opinion about her international fame, "I think, people of the world have found something in Neşet Ertaş & Aşık Mahzuni Şerif'."
I'd love to choose a 'song of the night' but it is really hard considering she sang a few of my favorites in Çemberimde Gül Oya, Yalan Dünya and Yuh Yuh.
Have you ever heard of Selda Bağcan & Boom Pam piece? If not, indulge.
At one point, one of her fans jumped to stage and whispered something in her ear. Bodyguards were fast and maybe a bit cruel. Selda kept singing and later stated, "we shouldn't be harsh on people, I believe here there are real fanatics!''
It was hard to say goodbye. Thanks to Babylon Bomonti for festival vibes in the heart of the city, especially during these desperate rainy days. I have to add that Bomontiada is also doing great! The venue offers you a perfect Saturday: chic dinner, amazing concert experiences and late night drinks with friends. No surprise, Selda Bağcan & Boom Pam (Güneşin Kadınları) sold out well in advance. So, it's better to be quick for upcoming events!
Images courtesy of the author.