Saturday 26 September saw Babylon's classic "Oldies But Goldies" night, a throwback mash-up of primarily 80s and 90s hits, making its debut at the newly-opened Babylon Bomonti. After years of practice at Babylon's old location in Asmalımescit, DJs Murat Abbas and Murat Beşer seem to have the proceedings down to an art form. With a very dynamic and dance-laden arsenal of jams that will appeal to even the least nostalgic among us, "Oldies But Goldies" offers an opportunity to sing, dance, watch and reflect on our favorite songs from days gone by.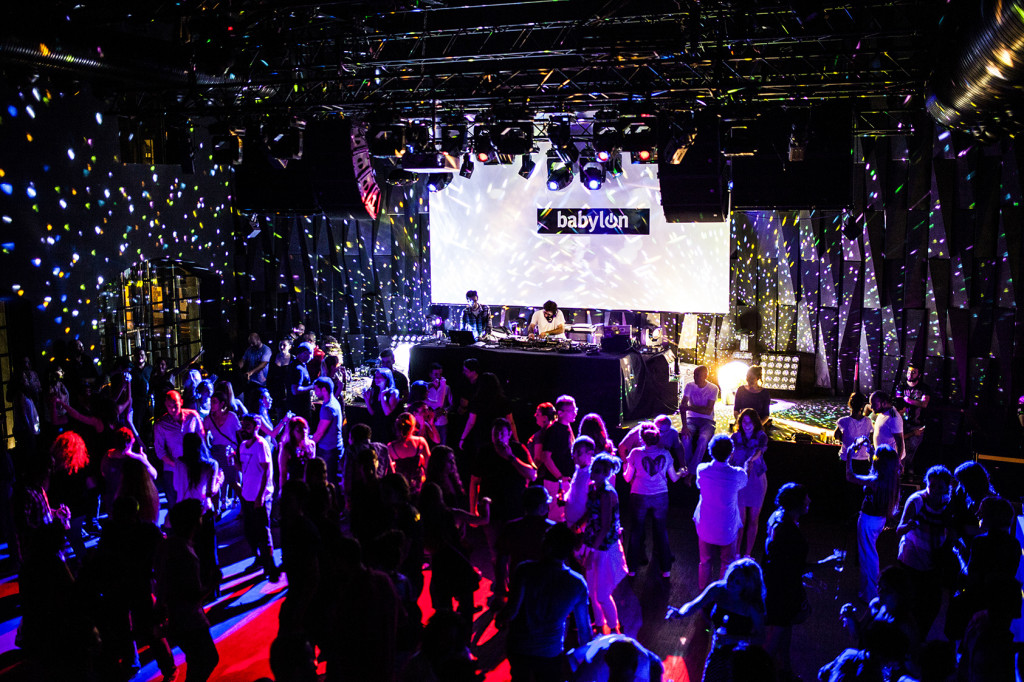 Much has been said about the new Bomonti location as Babylon transitions away from Asmalımescit and establishes their new identity as perhaps the city's best-equipped destination for intimate-yet-comfortable live performances. Great acoustics, vibrant lighting and plenty of space are the obvious hallmarks of Istanbul's latest venue. Beyond that though, the space and location itself have a certain charm that one might find difficult to encounter elsewhere in the city. The outside courtyard is gigantic, while the surrounding locales that share the historic beer factory all have a unique vibe of their own. Being able to sneak outside to take a break for a few songs, find a cool spot to sit with friends and not feel like you're directly next to somebody else is fairly rare, and many attendees took full advantage of this option at the "Oldies But Goldies" party. Benches and wooden stools aplenty make it an especially treasured spot for shows on a warm summer's night.
For those city veterans among us who have grown weary of repeat nights out in Beyoğlu, Beşiktaş, Karaköy, Ortaköy and Kadıköy (do your friends go anywhere else!?!?), it also offers the joyous rapture of being able to venture into uncharted territory. Bomonti doesn't particularly have a lot going on in it's late night scene, but a few restaurants and cafes (including a pizza joint that looks pretty divine) seem to indicate that this is all about to change.
Anyway, where were we? Oh yeah! While easy enough to guess what kind of vibe "Oldies But Goldies" might produce, the party still managed to surprise and give off a distinctly Istanbul feel. With a fair array of locals and foreigners alike, everybody seemed to enjoy the tunes, almost exclusively of the English-language variety. The lighting was pretty spot-on, but the visual show of accompanying videos really stood out and gave something to gawk at if dancing isn't relevant to one's interests.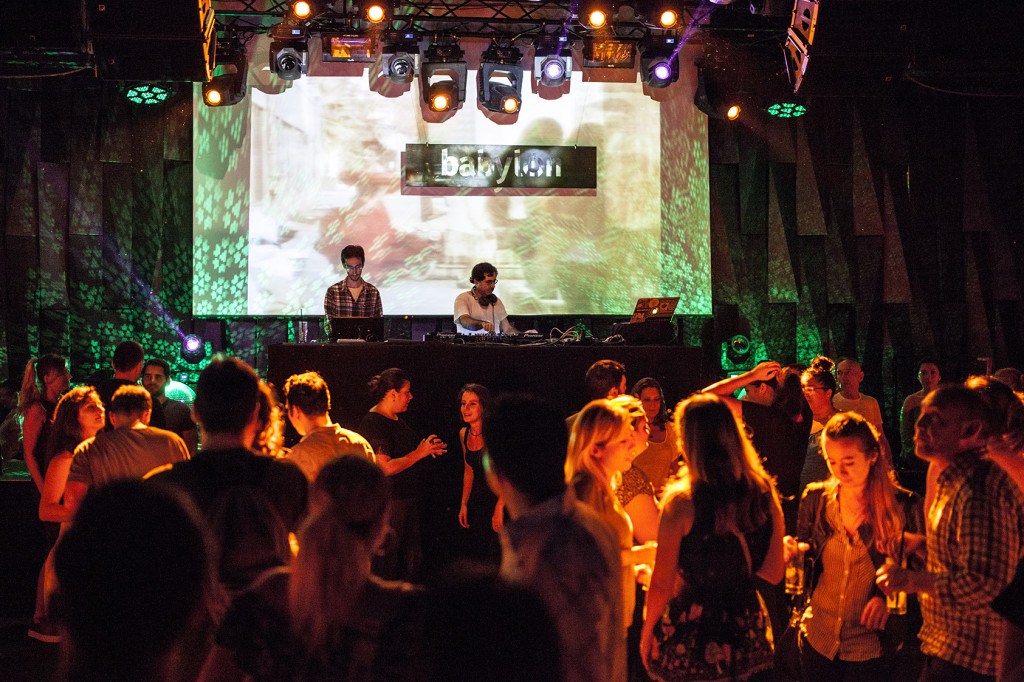 Ultimately, the two strongest takeaways for this reviewer were the demographic of attendees and the music itself. As one might expect, but (in this case) may still be surprised by, the turnout was quite large, and the crowd was dominated by people who were there to really break it down to songs they love but likely retired from rotation over a decade ago. One can reasonably ascertain that the average age skewed slightly older, which was also a refreshing change from the usual nightlife crowd. Nothing screams a good throwback party like some 80s' gem coming on and a room full of working adults cheering in unison.
As for the music, it's a clear indication of why "Oldies But Goldies" has been going strong for a few years now and shows no sign of stopping. Abbas and Beşer have got a little something for everyone, and while their transitions could use work, they do pull from a pretty hefty catalog without necessarily catering to the "greatest hits" of every band on the docket. Queen, Nirvana, Madonna, The Cure, Rasputin, Opus, The Smiths, Depeche Mode, Wham! and, of course, Michael Jackson are but just a few of the names that made appearances.
Fortunately for all, "Oldies But Goldies" will make another appearance soon enough. Thus, there are plenty of opportunities to indulge in the classics that we grew up with in a venue that turns it up nice and loud, with a nice bar on hand and a massive space for that smoke break for when you finally hit a song you've simply heard too many times to tolerate once more.
Featured images courtesy of Gökhan Kali – Kali Pro.