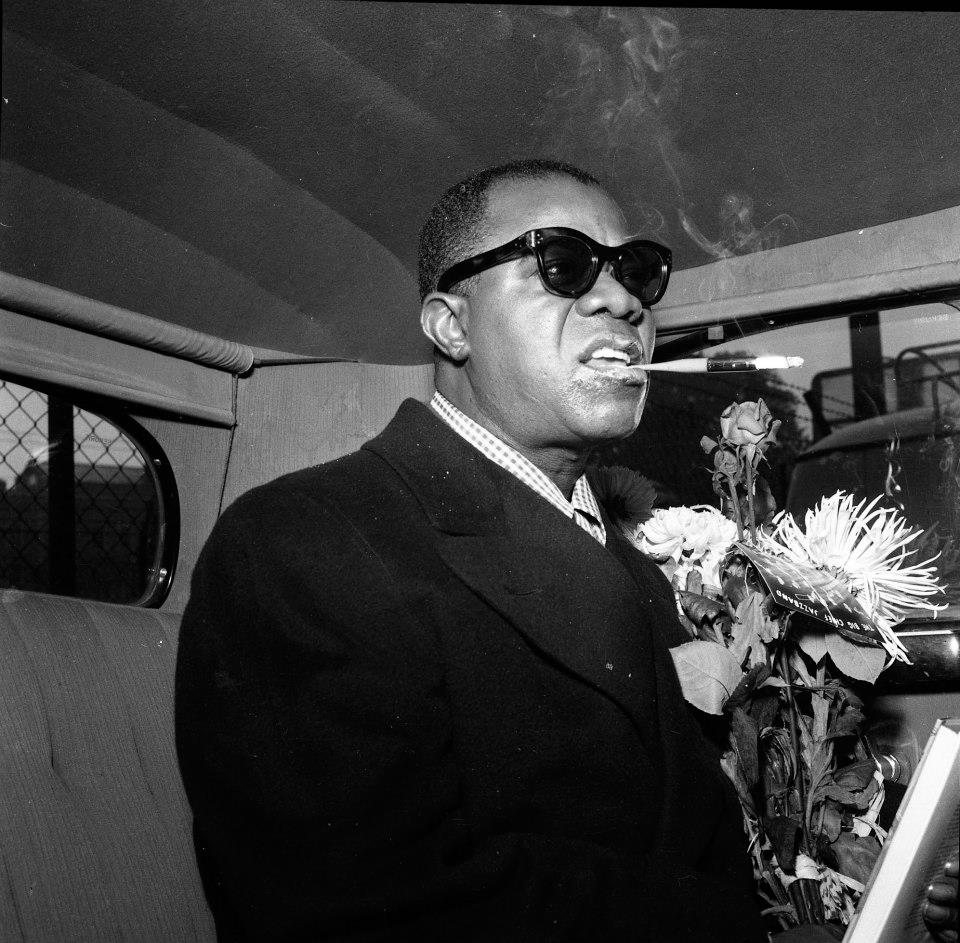 Satchmo, Ambassador Satch, Dippermouth, Pops or, as he is most widely known, Louis Armstrong – yes, last night was the big man's turn for a little bit of love from Salon IKSV. The Louis Armstrong tribute night was just the latest in a series of ongoing Garanti-sponsored nights celebrating the best and brightest stars of the jazz world. From what I have seen on stage the last two occasions, they are having a lot of fun with it along the way.
As Liam Murray professed in his review of the Miles Davis tribute night, he doesn't like jazz; he mused that perhaps it is because his profane pursuits define themselves in opposition to the divinity of jazz. It might be true that upon hearing "What a Wonderful World" sung by three talented female performers from the Istanbul jazz rotation, one might shy away from the sentimentality and head for a quick fix of Efes. However, these rotating female singers were far more inclined toward his satanic majesty, with songs about living life on the wild side, chasing married folk, and dancing the night away.
These performances are designed for fans and newbies alike, and this was reflected in the wonderful freaks and geeks of Istanbul that made up the crowd – couples, singles, young, old, giant blonde mullets, poodle–like haircuts, vests, jackets, beer, wine and cola. Although the musical ensemble was clearly talented, with a special shout out to the trumpet player Şenova Ülker for his wonderfully brash performances, there was no room for pomposity or the lengthy spates of musical masturbation one might come to expect from a jazz night. The evening moved swiftly and energetically through the career of a great musician and honoured Satchmo with a range of playful interpretations of his back catalogue.
At one point the stage presence that is Başak Yavuz sat herself down with a banjolele (yup, the love child of a banjo and a ukulele) and gently shushed us all, before moving into a sweet and cheeky "I Get Ideas". Later, Meltem Ege exercised her considerable scat talent in a lively duet with Şenova Ülker on "Heebie Jeebies". By the time the show was in full momentum, everyone in the audience was shuffling, moving or swinging from side to side.
Liam mentioned his dad's gruff warning about jazz being shit, and sadly I think my dad would probably utter something similar, before unironically shoving a 'Now 21' tape into the car stereo. But maybe, just maybe, after the final number of "When The Saints Come Marching In" last night, after the whole ensemble had smiled, laughed and powered their way through some fantastic songs, he might find himself whistling that last chorus along with the rest of the crowd as they filed back out into the mild Istanbul night.