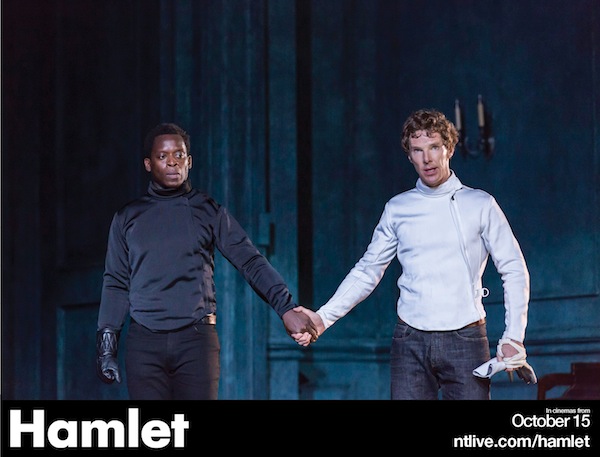 This season, Salon IKSV is offering something completely new to theater lovers with its Oyun Salonu program. I assume that most of you have already heard or read about this addition to Salon's theater program, but for those who aren't in the know, Salon IKSV will be broadcasting sold-out plays from London and New York's most important theaters. Tickets to its first event, a National Theatre Live screening of Hamlet with Benedict Cumberbatch playing the title character, were snapped up quickly. Last Sunday, November 15, I was lucky to find myself sitting at Salon IKSV, excited and curious to see this theatrical hit.
Arguably one of the world's most renowned and beloved playwrights, William Shakespeare will never go out of fashion. Watching the ways in which his plays are reinvented and reinterpreted over time is a real treat. This particular adaption of Hamlet is especially exciting because of the big names who are bringing it to life: Lyndsey Turner is directing and Sonia Friedman Productions is producing the play. Most importantly, the cast is led by the marvelous actor, sharp-tongued activist and proud feminist Benedict Cumberbatch as Hamlet.
For those of us who need a refresher (it's been a long time since I read Hamlet), this is what the plot boils down to: "As a country arms itself for war, a family tears itself apart. Forced to avenge his father's death but paralyzed by the task ahead, Hamlet rages against the impossibility of his predicament, threatening both his sanity and the security of the state."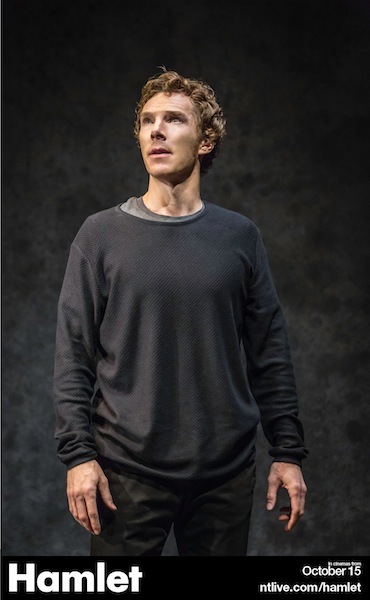 Watching the play, I was impressed by the details that made this version a radical reinvention. There's no doubt that Cumberbatch brings a fresh and unique take to the iconic Danish Prince and creates his own Hamlet who walks on the edges, stuck in between an identity crisis and the loss of a father. I loved Hamlet's student style – he was wearing clothes such as David Bowie T-shirt, sneakers and a tailcoat with the word "KING" on the back. I think this interpretation also says something about our generation by emphasizing Hamlet's way of avoiding adult responsibilities. Academy Award nominee Benedict Cumberbatch's performance is flawless, as I expected. However, I didn't think that the decoration, sound system and choreography of NTL (National Theatre Live) were going to create such a smashing energy, so I was pleasantly surprised. The rest of the cast also carries out stunning performances individually – they are totally killing it! I assure you that you will leave Salon very satisfied after three dramatic hours of tragedy and humor.
Salon IKSV uses its first floor for screening, even though it doesn't have a ton of room. Although the room's sound system and set-up weren't the same as a fully-equipped cinema, the filming technique is pretty good and watching the big screen makes you feel fully immersed in Shakespearean literature. I was following the news about Hamlet's record-breaking success at the Barbican Center in London, and so I was more than happy to catch a live broadcast of this play in my town. So a very special thanks goes to Salon IKSV. As Benedict Cumberbatch said to the Daily Mail, these screenings are "a great way of making the play accessible."
Due to the high demand, Salon IKSV has added screenings of Hamlet. You can click here to find out more information.
The best news, though, is that Salon IKSV's new project will keep bringing sold-out plays from London and Broadway like Skylight, Of Mice and Men, and John to Istanbul. For tickets you can visit Biletix.
Featured Image Source: IKSV