When I first came to Turkey, I brought with me the holiday I created. That's right, a holiday. I was living in New York and had been working for startups and more established web companies for many, many years. My life was crazily hectic and filled with activities. I always longed for a break. One night, I dreamt of a holiday where you could spend the day in bed reading. When I woke up, I thought, why not? I never took the time to read in bed because I always felt pressed with to dos. Things always needed to get done. So I decided to give myself not only permission, but also a means of celebrating a day spent in bed reading.
February in New York City is usually cold, dreary and snowy (like Istanbul minus the snow.) Even though it's the shortest month of the year, it can often feel like the longest. It seemed like a good idea to have a holiday at the end of February when everyone really needs a break. That's how, nine years ago, Bring a Book to Bed Day! was born. I've had a lot of fun with it over the years and so have my friends, family and complete strangers all across the world. Everyone is invited to unplug, relax and curl up with a good book on the last Saturday of February. There are no rules – you can read for five minutes or all day, stay in bed with the kids in the morning or cozy up alone with your current read at night. Whatever works for you.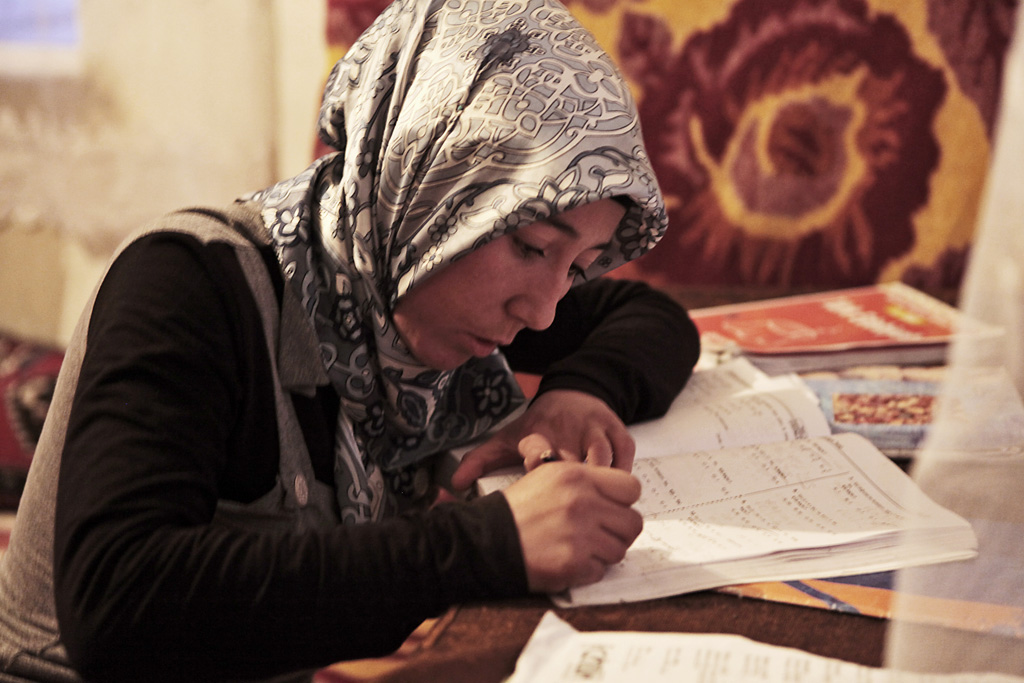 From time to time, Bring a Book to Bed Day! has a special mission. This year is one of those years. Reading has always been important to me as you can imagine. I was incredibly lucky to grow up around the corner from one of New York City's public libraries. I read all the time. I had a thirst for knowledge and I always wanted to know "why". That curiosity was endless. I got to investigate the larger world because of the public library and New York City's public school system, where it's safe to say I attended one of the finest high schools in the entire world. (Can you tell I'm very proud of having gone to Bronx Science?) I don't know who I would be right now if I hadn't had those early opportunities. That's why I'm so passionate about reading and even more so about education. Every child, every person should be able to pursue their studies until they achieve their educational goals. Sometimes, the road to achieving those goals is arduous and challenging. Sometimes, there is help and also hope.
Two years ago, I was deeply inspired by the documentary, Girls of Hope by Ayşegül Selenga Taşkent (you can read Lukas Knopp's review here) and the companion book of photo essays by Delizia Flaccavento, Thanks to my Mother. I wrote to Delizia after the screening at Circolo Roma last year. I could not stop thinking about the girls and their desire to know, to be educated and to create a better life for themselves. I thought of them a lot and often. This year, I decided that Bring a Book to Bed Day!'s special mission would be helping to raise money for scholarships for the girls. Delizia and Ayşegül put me in touch with the organization Çağdaş Yaşamı Destekleme Derneği or the ÇYDD (the Association for the Support of Contemporary Living) that was featured in the film. The ÇYDD is a Turkish NGO dedicated to education in many forms, including building libraries and helping young women receive an education as a way of breaking the poverty cycle. Through their tireless work and with the help of donations from within Turkey and abroad, young women in eastern Turkey are getting an education both at the high school and the university level because of the scholarships distributed by the ÇYDD. These scholarships are one way of reducing the nearly 45% illiteracy rate for women in some parts eastern and southeastern regions of Turkey.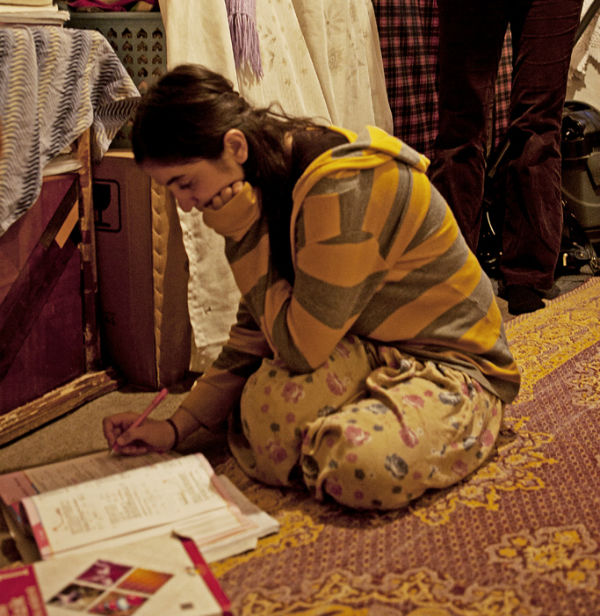 Anyone can contribute to the scholarship fund – or also fund a full year of high school or university education for one student, should you feel so moved. I would greatly encourage you to make a contribution, as I will be doing, to help a young woman achieve her dreams for a better life. When you educate one girl, that education ripples out to a family and family by family, a community is changed in a fundamental and meaningful way.
Here's what you can do to help:
Find out more about the ÇYDD and their work here.
Contribute to the scholarship fund or fund a girl for a year from within Turkey here, and from abroad here for high school, and here for University:
Be inspired by the young women who want to further their education – Girls of Hope Trailer:
http://girlsofhope.com/trailer.html
Find out more about the companion book, Thanks to my Mother here.
I hope you'll be as moved as I was and make a donation. Every contribution will help a young woman achieve her educational dreams!
And don't forget to join us on our Facebook page for Bring a Book to Bed Day! and lots of book-related fun on February 27th:
https://www.facebook.com/groups/328777189917/
All photos courtesy of Delizia Flaccavento