One Saturday afternoon in the autumn of 2012, I was walking around Beyoğlu. I don't spend much time on the European side of Istanbul, so this was one of those days when I'd pushed myself to get out and try to see something aside from the usual pubs and cafes.
I did actually. That afternoon, I ran into an anti-American protest at Taksim Square. I got home that afternoon, and wrote about what I had seen. But I had nowhere to go with it. The Letters needed a destination, a home address.
On a whim, I got in touch with Hank Sims, who I knew had started a new website, Lost Coast Outpost, and asked if he would be interested in running my "Letter from Istanbul."
"Sure!" came Hank's gratifyingly enthusiastic (and quick) reply. "Send it on over."
It was an interesting prospect, for both of us. Years before, we had been rivals, he at the North Coast Journal, and I at The Times-Standard in Eureka. We often used to cover the same stories. So now, we looked forward to be working together for a change.
There was no pay, unfortunately, Hank said, but at least he could offer the freedom to pursue the Letters in my own way. There were no deadlines, no style or length considerations, or any other such typical restrictions. I would be a freelancer in, "the free-est sense of the word."
****
I realized that there was an inherent stumbling block: What, some readers would inevitably ask, does Istanbul have to do with Northern California?
The only way I could really answer that question was to approach the stories as a friend who had traveled overseas would. He, or she, writes letters home now and again, as a way of staying in touch, and also connecting you to that other part of the world.
****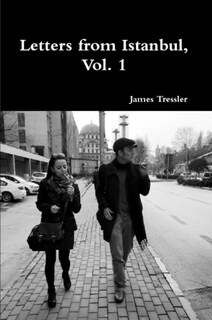 So, I started writing these Letters on a semi-regular basis. Sometimes the stories touched on political events, while at other times they were about Istanbul, the growing (and growing) 21st Century city with a proud imperial past. Other times, I experimented with fiction, as well as hybrids of journlism and fiction. I saw the Letters as a kind of experiment, a project.
While I found journalism, especially back in Northern Cal, to be invigorating, and never dull, after several years working at the daily newspaper, the work became somewhat constricting. There were always the AP Style guidelines, the inevitable inverted pyramid – all the assorted Do's and Don'ts, not to mention the stories you didn't give a damn about but had to cover nonetheless because they were "news." All of these conditions proved to be invaluable for a young reporter learning the trade.
But I had reached a point where I wanted to step away from that framework, and try to find a new, or at least more personal, way of storytelling.
****
Thus, the license Hank gave me proved to be a blessing. Sure, there have been plenty of misfires, but overall the past two years has given me the latitude to experiment in different styles, and to let the Letters sort of evolve on their own.
After a minor surgery last spring, I felt renewed health and a strong sense of purpose. I decided to collect all the previously published stories into a book, "Letters From Istanbul, Vol. 1."
The work was rewarded by praise from Dave Rosso, a former United Press International reporter, and former Times-Standard editor, who wrote a kind review.
Each story is able to stand on its own, he said, and yet the book , when read in its entirely, has the cohesion of a novel. In a sense, that was precisely what I had been driving at , perhaps without knowing it.
****
About the book: What does a packet of tissue have in common with Sir Isaac Newton? An Ottoman Palace with a mad ram? A Syrian refugee and a delivery boy?
They've all appeared at one time or another in these letters over the past two years. Now, they can all be found together in the latest collection: Letters from Istanbul, Vol. 2: Avenues & Interludes.
This new, second volume of Letters, was a bigger challenge than the first. The reason is because the first volume had the benefit of its author being somewhat in the dark about what he was doing, and thus, the stories could grow in a more organic way.
In contrast, during its construction this past year, this new volume at times suffered from the weight of its author's expectations: I was a bit more self-conscious this time around, more aware of story-arcs and possible narrative approaches, whereas in the first Letters, I just let the stories come to me.
Also, the past year produced something of a twist. An Irish colleague here in Istanbul introduced me to Yabangee, a website here written for and by expats. I got in touch with the editor, Emma Harper. Emma liked the Letters I'd written for LCO, and was proved to be just as supportive as Hank in letting me pursue the stories. It was a great opportunity, to tell my stories directly to an Istanbul audience. The stories went over well, but presented a new challenge: how to accommodate the Letters to suit both an Istanbul reader as well as a Lost Coast reader? The result was that in the end I had to write different stories for the different websites. So you have a Yabangee story like "The Anatolian Way," which anybody who lives in Kadıköy can relate to, and the LCO-published, "Beyond La Dolce Vita," which I felt had a more universal appeal.
****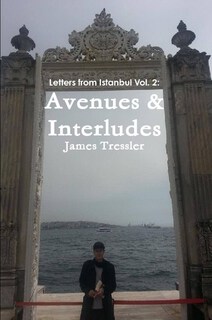 Looking back over the past year, the Letters did manage – to some degree- to follow their own course. I noticed they tended, again, to weave back and forth, flirting at times with the news, such as the continuing ascent of Turkey's leader, Recep Tayyip Erdoğan, as well as the aftermath of last year's Taksim Square protests. Other times, the stories continued to reflect my growing relationship with Özge, as we continued along on our own journey, which this year took us to new places, such as Dalyan, Rome and Florence. Also, again, the stories bounced between straight, traditional journalism, and explorations in pure fiction, such as "So What Was It Like in New York?" and "Surrogate Lives."
Seeing this back-and-forth trend, between the so-called Big Picture (news, issues) and the Small Picture (me and Özge, etc.), I liked the contrasts, although in the execution they were not always as successful as I would have liked. So I settled on the title, "Avenues and Interludes." Why not alleyways? Or arrivals and departures? Because "interludes," for me anyway, just possesses a certain dream-like connotation, a poetic verisimilitude, which the fictional and off-beat stories should possess, as opposed to the straightforward, "avenue-like" approach to the news.
****
Anyway, that was a look into the process, the rationale behind the letters. Best to leave it at that, for now. Thanks again to Hank for standing by me, and for Emma Harper at Yabangee for taking a chance as well. And most of all, thanks to all the readers for their patience over the past couple years.
James Tressler is a former California-based journalist who has lived abroad since 2004. His other books include "Conversations in Prague," "Lost Coast D.A.," and "Letters from Istanbul, Vol. 1." He lives in Istanbul.
"Letters from Istanbul Vol. 2: Avenues & Interludes" can be purchased here.