Moving to a new city is stressful — new people, a new job, a new culture, new rules. It can often be overwhelming trying to establish a strong social network that can provide you with tips and advice about where to go, what to do, and who to avoid. Many of us end up fumbling around until we finally meet that  friend's drinking buddy's Turkish teacher's cousin's boyfriend who lets you in on the right way to go.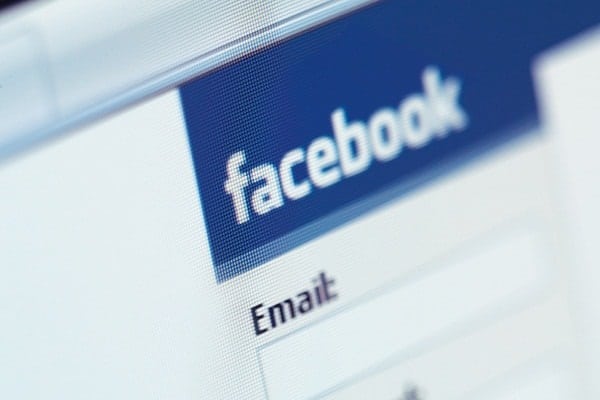 Well, I'm here to say: No. More. Luckily for us, we have Facebook. And with Facebook comes groups that can give you the resources you need to make an easy transition into Istanbul yabancı life. Whether you're looking for an apartment, advice for which school to teach at, or a new tennis partner to practice with, there's a group that fits your needs. Here's a short list of some Facebook groups your Yabangee staff have found most helpful when settling into Istanbul. Do note, though, that some of these groups are closed and require you to request membership.
Istanbul Greenlist/Istanbul Blacklist: For current foreign language teachers in Istanbul or for ones looking to come for the new school year, this page is a MUST when it comes to choosing which schools/companies to sign on with. It offers helpful information about how much schools pay, benefits, work environment, and reliability with documents. Istanbul Greenlist focuses on the best schools and agencies/language schools to apply to (based off of teachers' experiences), while Istanbul Blacklist highlights those schools to stay away from. If you're thinking about teaching in Istanbul, make sure to check out these lists before you commit. Believe us, you'll be grateful for it by the end of the school year.
Property for Rent/Sale in Istanbul: As the name implies, Property for Rent/Sale in Istanbul is a helpful tool for navigating the housing market. While Craigslist and Sahibinden are also places you should check out, it's often better to correspond directly with potential roommates and apartment owners so as to cut out the expensive middleman – a real estate agent (emlakçı) will charge a fee for their services, generally around 10% of one year's rent. The group is very conscious of and will quickly shut down any emlakçı posting on their page, so you can rest assured that these offers are more or less legitimate. Finally, if you ever find yourself looking for a roommate make sure to drop an ad so others can give you a call.
Foreign Women of Istanbul: Whether it's what schools are the best for your kids or how to navigate language barriers for your next gyno appointment, the Foreign Women of Istanbul page breaks it down with tips and advice on being a woman in this large city. The page has six purposes which it shares on its site: as a place to offer support, provide information when we feel utterly lost and unsure, to act as a second family in the face of loneliness, to find others with shared interests, to network and brainstorm about jobs, and lastly as a place to vent about frustrations you may have or things you enjoy the most about being in Turkey. If you're a lady living in Istanbul, this is the group you want to join and become part of the yabancı sisterhood.
Buy/Sell/Swap Istanbul: A group whose purpose is pretty clear, Buy/Sell/Swap in Istanbul, Turkey is all about sharing and exchanging goods and services cutting out the middle man. Perfect for finding that new couch to furnish your otherwise bland apartment, or finding a cheaper alternative to a new laptop without getting ripped off at the store. New items are posted every day and often go quickly, so make sure to act fast if you really have your heart set on that new blender (or else it's mine).
The Debate Room in Istanbul: Trying to learn a new language, navigating a new culture and making new friends can be pretty exhausting. Yet these activities, while engaging, do not necessarily provide much in the way of intellectual stimulation (or at least the kind you may be used to). That's where The Debate Room group comes in — it's main aim is to provide a space for communal conversation, where current events, general topics and ethical questions can be, well, debated. A little something to keep you feeling confident and informed as you go out and brave the new city again.
Cook's Corner for Expats in Turkey: This is one for the foodies out there. As our contributor Liz previously wrote, Cook's Corner is a place for novice and experienced cooks to ask questions and swap recipes. Posts include everything from which fruits and veggies are in season to where to get hard-to-find foreign ingredients. Even if you aren't big into cooking, it's some nice food porn to look at while you wait for the kaşarlı pide you ordered on YemekSepeti.
Foreigners in Istanbul: Another community group, the page's purpose is to offer advice and bring people together through their common "foreigner" status to socialize, as well as posting jobs/apartments that are available around Istanbul. An amalgamation of many other individual groups listed above, think of the page as more of your umbrella yabancı resource.
Istanbul Moms: Finally, for those of you coming to Istanbul with children, the Istanbul Moms group has all your answers to living with a child in the city — you can get advice on how to find childcare and learn about activities going on in your area. It also provides an easy way for moms to meet one another. Don't fear, dads, there is also a group for you: Istanbul Dads.
What Facebook groups do you find helpful? Share in the comments!
Sydney Odell is a contributor to Yabangee