In Istanbul there is no shortage of museums and historic sites to enjoy. With so many choices, it's easy to overlook some exceptional, if slightly off-the-beaten-path places. Allow me to direct you to one such place: the Istanbul Military Museum (Askerî Müze), which covers over one thousand years of military history. Located in Harbiye, just a few steps away from Taksim Square, this enormous treasure trove of historic gems is one of the biggest (and cheapest!) museums in Istanbul. With a 6 TL entrance fee it's got a lot of bang for your buck, quite literally!*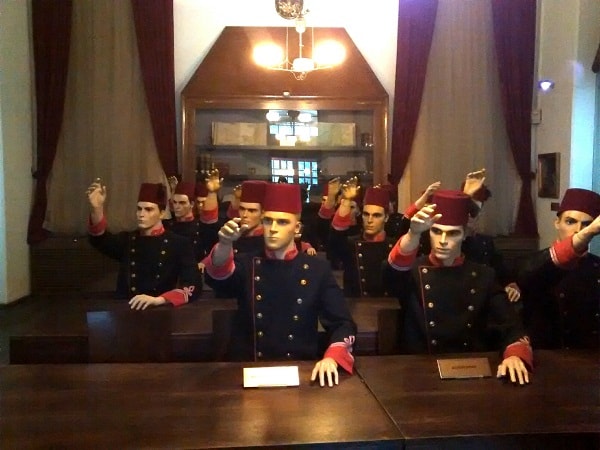 The museum is HUGE and is housed in the former Ottoman Imperial Military Academy, essentially the Turkish equivalent of West Point. Its large, picturesque grounds boast tons of cats, cannons, airplanes, and statues. Once inside, one could spend an entire day in the building's seemingly never-ending corridors and still not see everything. Not. Even. Close. The museum showcases all manner of weapons and ammunition, armor, artifacts, and intricate, life-sized dioramas. The latter recreate various battle- and war-related scenes, as well as classrooms, with hand-painted backgrounds and mannequins in various scales and degrees of realism. Thousands of guns, swords, and armor for the cavalry, which included camels, elephants and horses, are on display. One can even view human remains, including the jawbone of a Turkish soldier with a bullet still embedded in the bone. Yes, you read that right.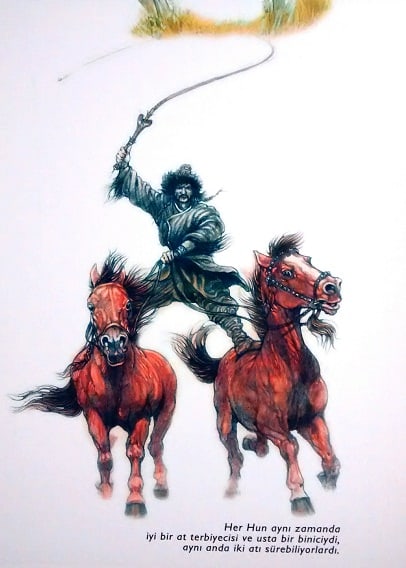 There is a free demonstration by the Mehter Band, which is a definite 'don't miss.' This is a slightly more modern version of the traditional Ottoman marching band, which is thought to be the oldest military marching band in history, originating between the 8th and 13th century. Besides being a beautiful display of traditional costumes, music, instruments and pageantry, each member of the band sports a very impressive mustache.
Like all military establishments here in Turkey, the entrance fee and food are tax-free and subsidized. A snack will cost you less than 1 TL, so you can save your money for the gift shop! There are many members of the Turkish military (often English speakers) working as guides at the museum; they are more than eager to answer your questions, direct you and likely teach you a thing or two.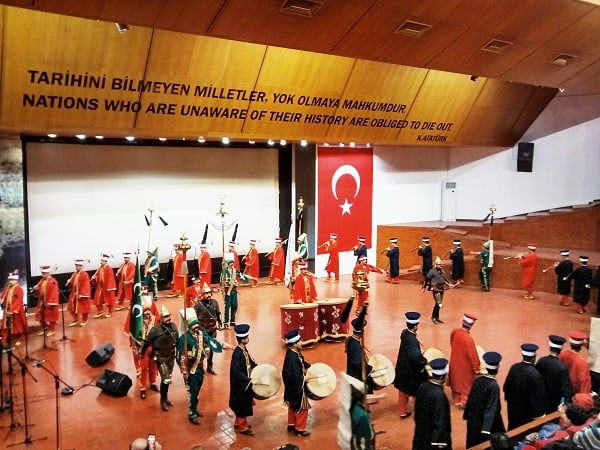 Don't miss the Ottoman Warrior carnival cut-out photo op, as well as a chance to get a picture with larger-than-life busts of past Ottoman leaders. The last thing one sees is a giant memorial wall with the words "PEACE AT HOME, PEACE IN THE WORLD" written in many of the world's languages. This is a poignant end to a war museum, encouraging thoughtful contemplation on the role of war in our society and its relationship to peace.
This place is a must-see for any history or war buff. Be prepared to spend quite some time here, and to miss much of what is on display. The museum is open everyday from 9:00 am to 5:00 pm, except Mondays and Tuesdays, and you can catch the band at 3:00 pm on days when the museum is open.
*There is an additional small fee to bring your camera in, but phone cameras are free of charge.