Our friends at Spotted By Locals are doing some seriously great work on an international level and we here at Yabangee wanted to give them some of the credit they deserve for making sure Istanbul is well represented in the mix.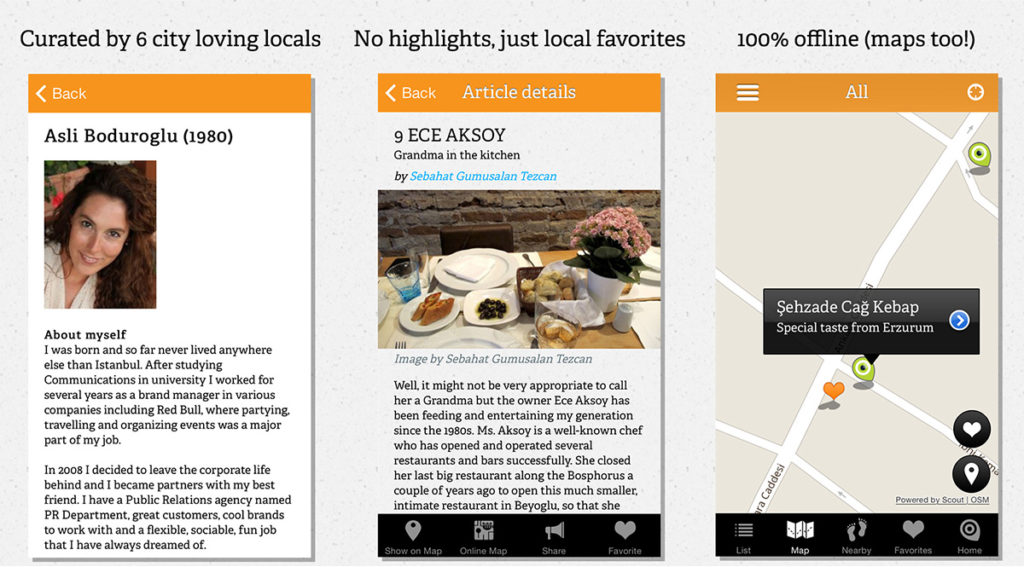 From the developers:
In 2008, behind the times travel guidebooks drove Sanne & Bart crazy. On city breaks, the outdated paperbacks brought them to touristy highlights, last year's nightlife venues and defunct spots that no longer existed.
The Amsterdam-based duo finally got their trip back on track when, on a city break, they stumbled upon the personal blog of a local who wrote about his favorite spots in the city. As two travel addicts, Sanne and Bart saw the need to replace traditionalist, conformist travel recommendations with insider tips by locals, for travelers who want to experience cities like a local.
Through each city guide, Sanne, Bart and the Spotters worldwide share the local culture and habits of each city. They believe that expanding the worldview of travelers by allowing them to see from a local's perspective can increase intercultural understanding, which helps make the world a better place.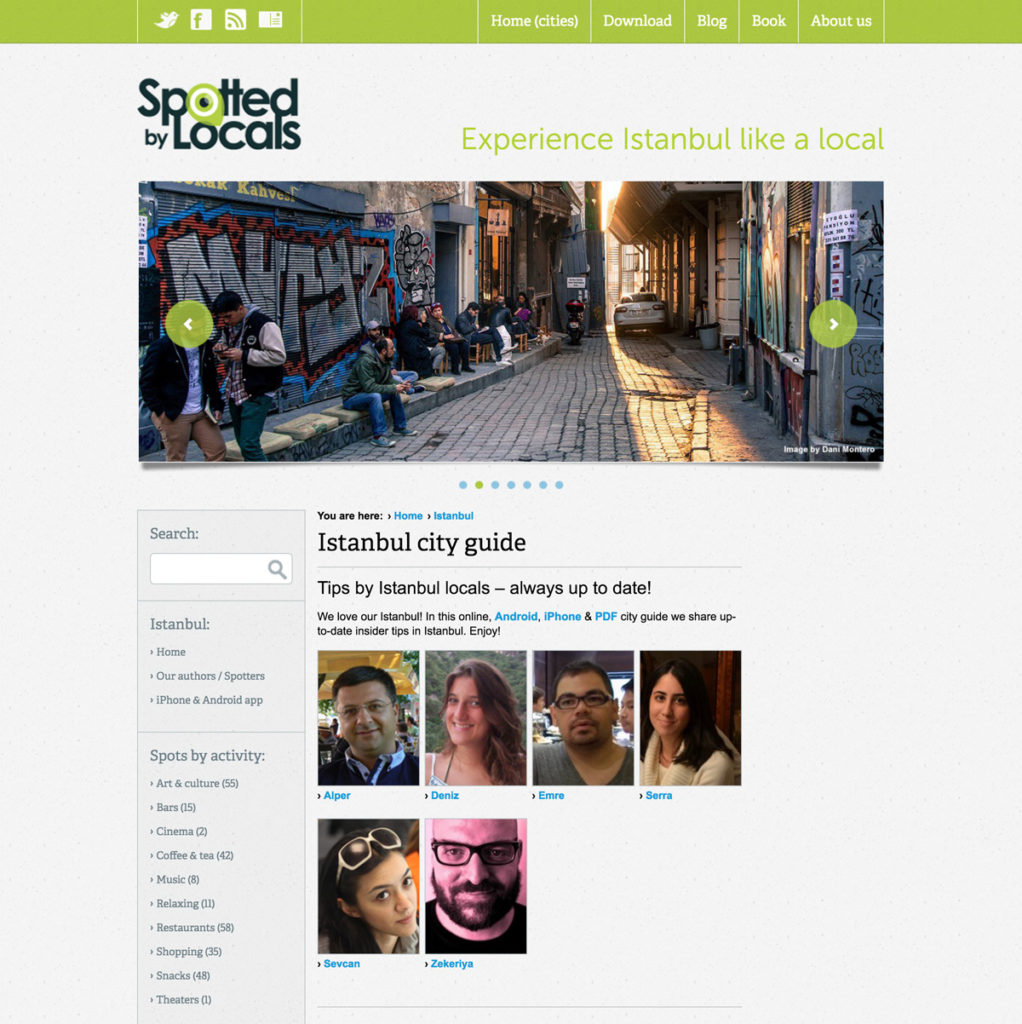 Istanbul has been in the Spotted by Locals network almost since the beginning. On the blog, 6 very enthusiastic locals (all Turkish nationals, although they're open to applications from expats who speak Turkish too!) blog about their favorite spots for tourists, but also for fellow locals!
Some examples of spots, that you may or may not know!
1. The classic beans restaurant Ali Baba Kanaat Lokantas, a great lunch spot
2. Kutluhan (Özsu) restaurant – the best "Urfa" kebab in the city according to local Emre. You won't find any tourists here…
3. Amazing Anatolian style breakfast spot Moda Van Kahvaltı Evi
4. Caddebostan Sahil – local Serra's favorite chill out & observe the locals spot.
5. Petra Roasting Co – the best 3rd wave coffee in town according to local Zekeriya
Spotted by Locals also has a 100% offline Android & iPhone app, which costs 10,49 TL and has free new tips "forever"!
Check them out at www.spottedbylocals.com/istanbul