If you've been in Kadiköy Merkez, trying to push through the crowds, then it's very possible you've missed this gem of a coffee shop. Montag Coffee Roasters is a specialty coffee shop and roastery that sits on the 2nd floor right in the heart of Caferağa Mah. It is owned by Burak and Emin, who, after initially being brought together by their children's friendship, soon discovered each other's mutual passion for high quality coffee. Their passion was such that Burak left his position as an Economics professor at Bilgi University and Emin left his post at Pronet in order to devote themselves full time to producing the best coffee and experience they could.
I had the chance to pick Burak's brain about the history of not only Montag, but Turkish coffee culture in general, get some tips on buying and storing your own coffee, what to look for when you go to a coffee shop, and other questions to help satisfy your need when Starbucks just doesn't cut it (and finding out maybe why that is).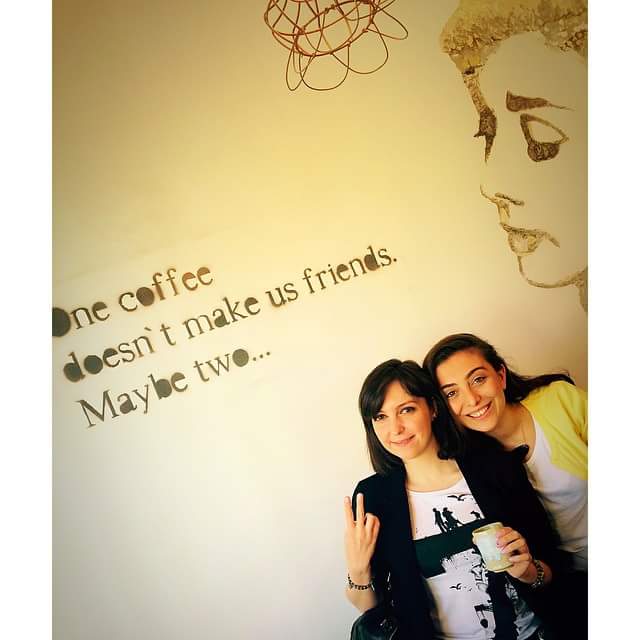 Where did you first become interested in specialty coffee?
My first experience with coffee was in the '70s. My parents had just purchased this coffee machine and were really excited because they were big in Europe, but in Turkey we only had tea and Turkish coffee. So it was really difficult for my parents to find the filter coffee for the machine. After a struggle they eventually found some, but my father just hated it. He actually thought it was broken because the coffee was too cold. Turks love boiling beverages.
Then in 2000, I flew to Boston to start my PhD program. When my friend picked me up from the airport the first thing we did was go to Starbucks. I was amazed by the sizes. I started going to a coffee shop nearby called Rao's Place and that's where I learned that Starbucks and other big chains don't do good coffee. Towards the end of my program in the US I had started researching coffee, and reading all these books about it. I e-mailed the author of one book asking for his address because I wanted to send him something when I realized the guy's surname was Rao, and he lived in Massachusetts! It turned out that the place I'd been going to for about four years was his first coffee shop, but he had already sold it. Now if you do any sort of research into artisanal coffee you're going to find his books.
Fast forward a few years and Emin's family and mine took a vacation to Amsterdam, where we found a wonderful coffee shop. The coffee wasn't that great, but the ambiance was awesome. So we had this pipe dream of opening a shop in Amsterdam and when we came back down to Earth, we thought, "why not Istanbul?" We took a course to become certified baristas and roasters, and then finally, about eight months ago we opened the doors on Montag.
What about the history of coffee in Turkey?
Well first off it only grows naturally in Ethiopia. It was in Ottoman territory in the 16th Century when they began plantations. Some of the first coffee shops in the world were in Istanbul at around this time, and Turkish coffee was the oldest brewing method. These shops have always been about more than coffee. It was a place to talk about politics and life and such. For centuries tea and Turkish coffee were the only ways to drink until the 1970s, when NesCafe was introduced and thought of as more modern and European. Then in around 2006-7 Starbucks came and opened the doors for people to try things like espresso (people were calling it expresso at first) and other gourmet types of coffee. Now, specialty coffee is only 2 or 3 years old in Turkey and it's starting to explode.
What should I look for when I go to a coffee shop to make sure I'm getting the best and not "gourmet" coffee?
As a buyer when you enter a coffee shop, it's difficult because taste and colors are subjective. But there a few criteria that apply. First, ask the barista where the beans come from. He or she should be able to tell you the exact farm. He should be able to tell you about the flavor profile. Does it have hints of peaches, maybe tomatoes, etc. Don't drink it with milk or sugar because it closes your taste buds. Try an espresso or americano. If you taste bitterness that's a problem. It should have a 3d feeling not a boring "flat" flavor. As the coffee cools its flavor should become richer; with good coffee you have different experiences at different levels of temperature. Bad coffee cools down and becomes terrible, but good coffee gains new dimensions. Smoothness is also important. I could talk here for hours!
What makes specialty coffee? Do chains make specialty coffee?
Well the region the beans come from starts it and the taste profile plays a role in the quality of the coffee. You should be able to identify the exact farm the beans were grown on. This is something chains don't do. Starbucks roasts all its beans in the Netherlands and then stores it for long periods of time, which is obviously bad for the flavor. They may say their coffee is Kenyan or Colombian, but that doesn't mean anything when it's created on a factory farm. When I was a kid tomatoes in Turkey used to be juicy and full. Now there's a plastic taste. That plastic tomato is what you have at chains. Plastic coffee. The juicy, different flavors are what you get at specialty roasters.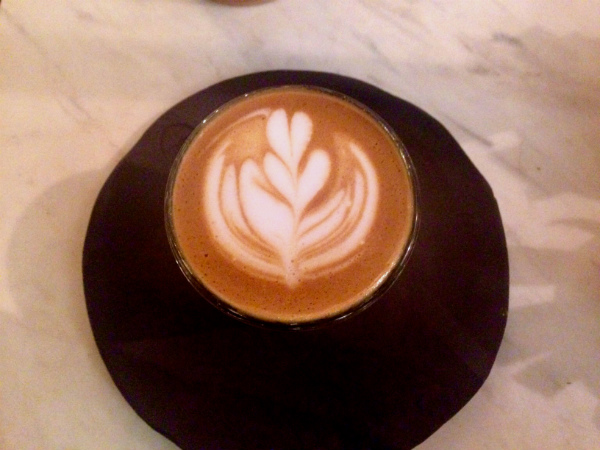 What are some tips for me if I want to buy and store my own coffee?
Well, first you want to try and buy specialty beans. They should be able to tell you the exact farm, or at least a region of a country. Next, you should never buy ground coffee. Grind it yourself because the flavor starts to fade seven minutes after grinding. After that, try and get your own brewing equipment (Chemex, Aeropress, V60). You don't want a French press because it sits too long and becomes bitter and don't boil the water for the same reasons. Or you can just go with your standard filter machine. Most important though is that you buy high quality beans, as you'll improve the flavor immensely. But if you want to buy one piece of equipment to improve it, get your own grinder.
Lastly, Why the name?
Well, Montag is German for Monday. I went to the Austrian high school and Monday always felt appropriate for coffee. Also, in Fahrenheit 451, the main character's surname is Montag and so I always felt there was a connection to the revolution he was starting and ours.
The coffee revolution is happening on many fronts all around the world. Last month, two of the Big Three independent coffee distributors were bought out by Peet's Coffee. The big chains are trying to mimic 3rd wave mentalities, but aren't grasping the whole objective. They are trying to buy the process. Specialty Coffee cannot be efficiently run by that mentality because they need to standardise the taste profile. Coffee is something we all love so small shop owners go to that mentality, forcing the limits of specialty coffee. Once you're bought, that's over. When big money enters the equation then you'll never know where you'll end up.
But specialty coffee is good not only for the consumer, but for the whole process. Now specialty shops are ready to pay the higher price and this creates a great opportunity for the farmers – now they can earn more by good quality and not be forced to harvest worse beans in order to sell.
Caferağa Mahallesi, Muvakkithane Caddesi, No 16, Kadıköy