An enthusiastic food blogger, writer, cook, mother and wife… is she a super woman? You might call her that, or you can simply call her Jolita. Though born thousands of kilometers away from Turkey, it seems that this lady might know much more about Turkish cuisine and its traditions than average Turk. She agreed to speak with us about her greatest passions: cooking, writing and, of course, Istanbul, the city she calls home.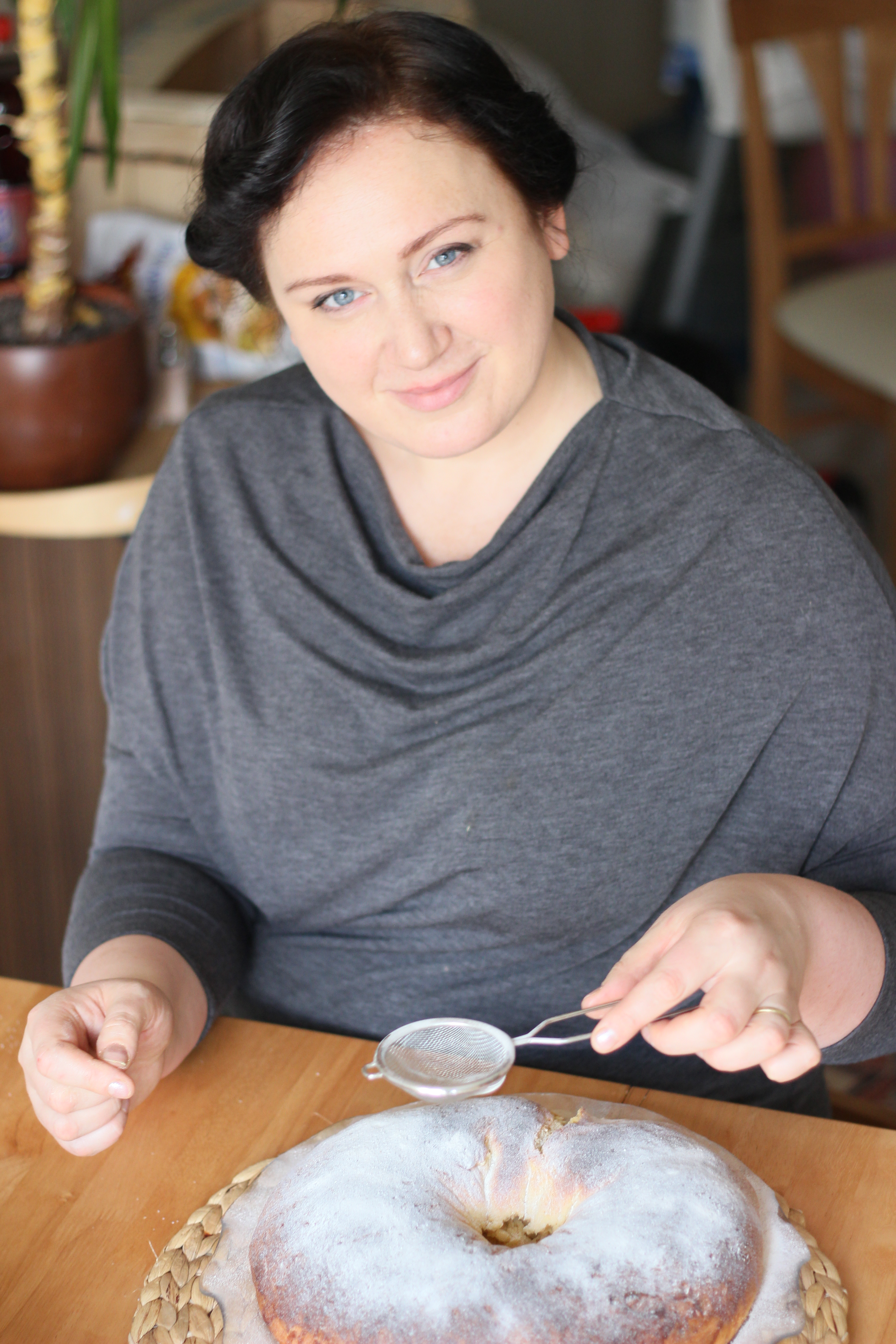 Jolita, if Istanbul were a dish, what kind of dish would it be?
Hahaha! I think Istanbul would be a profiterole with a pistachio cream topped with loads of chocolate! Why? Because this is how Istanbul is. First, you will always find yourself surprised in this city. You wouldn't expect profiterole to be called a traditional dessert of Istanbul, would you? But this is actually what many Istanbulites claim! Second, Istanbul is a very modern but at the same time very traditional city. And what could be more traditional but still very often used in modern Istanbul cuisine than a pistachio nut? And finally, Istanbulites are spoiled people. Which other city can offer the pleasure of the view similar to Bosphorus everyday? None to my knowledge. So clearly Istanbulites are used to getting pleasure and everybody would agree – chocolate is one of them! So now you can see that profiterole perfectly reflects the spirit of this amazing city.
Tell us, how did you end up in here?
Everything started when I met my husband. We met… online! Honestly, I can't even believe myself how courageous I was back in those days. We were in a long distance relationship for one year before I decided to move to Istanbul permanently. That was my second courageous step because before settling up here I didn't know much about the city. Times were different back then – there was much less information available, and people didn't have as many stereotypes or fears. So maybe it is not that surprising that I didn't put too many thoughts about cultural differences before packing up and coming here. I am absolutely sure I did the right thing, since it's been almost a decade already that I am happily married and living in this lovely city.
So what do you do here?
My main job here is my home. Home is my office where I have my most important role, being a mom. Besides that I am a food blogger. Recently I have also become a writer – I am working on my second book now.
Where did you get your passion for cooking?
I think every Lithuanian woman knows how to cook by nature! This is how it is. We see our moms and grandmothers cooking since our childhood, we grow up in such environment, and it is totally normal for us. When I was a teenager my mom used to work a lot. We had two men in our family, so of course she would still try to manage her time and prepare food for everybody. But as I was growing up, I couldn't let my mom go to the kitchen after long working hours… So I stepped in and started cooking myself. And I really, really enjoyed it!
Have you always wanted to write books?
Never ever could I have thought that I would end up writing books! Even though I have a major in English language and literature and I have always been surrounded by talented writers, I could never see myself as one of them. But life proved me wrong. When I moved to Istanbul nine years ago I felt a little bored at the beginning. So out of that boredom I started cooking a lot and capturing all of my efforts on my food blog. After five to six years, I noticed some improvements in my work – the pictures became more appealing, texts were more involved. I call myself more of a self-learner, because I learned everything just by doing it. And trust me, my first records were nothing short of a disaster. Then, a few years ago, my classmate who was working in the publishing industry asked me if I had ever thought about writing a cookbook. So it was her idea initially, and a very good one, because not more than one year later I was holding my first book in hand. I am really proud of myself and I am extremely happy that I ended up writing it.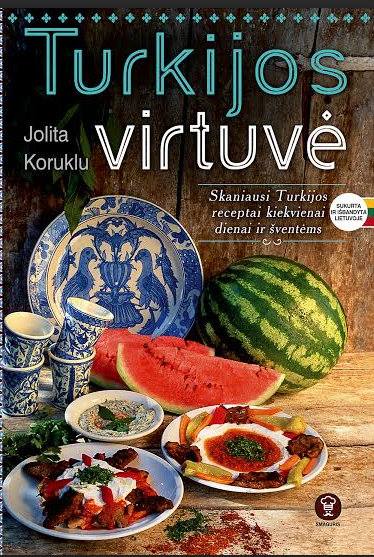 What is cooking for you: a job, a kind of entertainment or maybe a form of expressing yourself?
It's all of that in one. Of course when I am in a bad mood or tired it is mostly just a job but other times it is a form of therapy. I love to cook and I love to share the food I make with others. And it is also always nice to hear that people loved the food I cooked. It might sound selfish but it's true!
Your blog is written in both Lithuanian and English. Do you try to combine different cooking traditions as well?
Although there was a huge increase in Lithuanian readership after I published my first cookbook, generally I have quite an international audience. I guess it is because at the beginning I prepared quite a number of international dishes. Even now I can't say that I cook Turkish food or Lithuanian food only; it's always a mix! Also, it might sound surprising, but Lithuanian and Turkish cuisines have some dishes that are pretty similar. For example, zucchini patties are a popular dish in Turkey and potato patties are a popular dish in Lithuania. Both of them are good, but I like to literally mix them: put in some zucchini and some potatoes, and make patties from both. Here you go, a combination of two cooking traditions!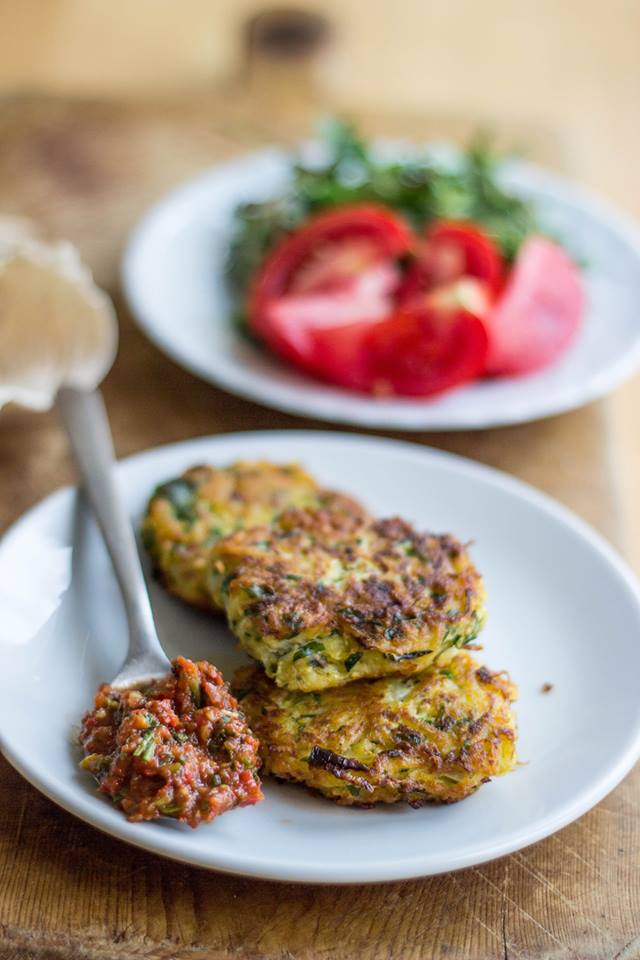 How did you learn Turkish cooking – from people or from books?
Both. I have learned a lot from my mother-in-law, she was my first teacher. I think if it was not for her I would still be cooking Lithuanian dishes. I also sometimes watch those boring Turkish TV cook shows. Yes, they are extremely boring, except for Refika Birgül! She is my favorite TV cook, I love her personality and the food she prepares. I won one of her contests once and together with 9 other people had a chance to participate in her workshop. We had so much fun there and it was really inspiring and interesting.
Was it hard learning how to cook different dishes?
Everything happened step by step. It was not like one day I woke up and started cooking only Turkish meals. I was cooking some Lithuanian dishes but day by day I was changing them, adding less of this and putting more of that, and this is how absolutely new flavors were born. Flavors inspired by Turkey!
Does Istanbul, as a city, inspires you in any way?
A lot! This city is amazing when it comes to inspiration. Food culture is really important here. Wherever you go, you can find those small local restaurants where the owners themselves are baking something, cooking something. You know, they always make me wonder: "How is this dish made?" and "What's their technique?" It would honestly be worth writing a separate book dedicated only to the food of Istanbul.
Can you tell us a few of your favorite places in Istanbul?
Neolokal, Mikla, Asitane. Also a kebab place close to my home called Çağdaş Kebab. Then Konyalı – it's a restaurant chain, so not that unique, but still worth visiting. Finally, in the middle of the Spice Bazaar you can find the Mavi Haliç pide bakery which is not at all touristy and so is very worth visiting. It's the best pide I have ever tried!
What should every person who comes to live in Istanbul know?
You should be ready to be surprised. And also keep in mind that you are never ready to live in Istanbul! Well, to be more serious, I think when you start living here, you go through three stages. First, you love everything; second, you hate everything; and finally, you accept everything and find yourself at home.
What are your future plans?
I am working on my new book right now. It is an Istanbul guidebook for Lithuanians. I put all my knowledge of the city into this book – where to go, what to see, where to eat, which transport to use. Thinking about the far future, I would love to have my own culinary studio one day. Of course, for this I would have to learn a lot more, perhaps even study at some culinary school. But that would be something amazing. Imagine gathering together, cooking, chatting and tasting all the food prepared. I would enjoy this so much… maybe one day!
Thank you, Jolita, for talking to us today. Now, if any of you got hungry while reading, Jolita was kind enough to share the recipe for the zucchini-potato patties mentioned above. You can find more of here amazing recipes here.
Potato and zucchini fritters with Turkish tomato garnish
Ingredients:
1 large potato (palm size)
2 small zucchinis
1/2 onion
a small handful of parsley and dill
1 egg
2 tbsp flour
salt and black pepper to taste
vegetable oil for frying
Tomato relish:
1 medium onion
1 garlic clove
1 small cucumber
3 tomatoes
1 small red pepper
1/3 chile, seeds removed
a handful of parsley and mint
2 tbsp olive oil
2 tbsp pomegranate molasses
1/2 tsp sumac (tr. sumak)
1 tsp tomato paste
salt and black pepper to taste
Make the fritters.
Peel and finely grate potatoes. Grate zucchinis.  Mix them in a bowl and add a pinch of salt. Leave them for 10 minutes then squeeze out the juices. In a bowl mix the vegetables, finely chopped onion, parsley and dill. Add egg and flour. Season the mixture with a little salt and black pepper. Preheat a pan with some oil, then use your hands or two tablespoons to shape patties and fry them on both sides until golden brown and cooked through, for 2-3 minutes on each side.
Make the relish.
Peel and chop onion and garlic. Cut the peppers, tomatoes and cucumber into chunks. Put these vegetables in a food processor and pulse until they are finely chopped. Transfer the vegetables onto a sieve and leave to drain for 5 minutes. Finely chop parsley and mint. Add them into the same food processor together with oil, pomegranate molasses, tomato paste, chili pepper, sumac. Pulse until finely chopped and then add drained vegetables and pulse a few times until mixed. Transfer into a bowl and season with salt and black pepper to taste. If necessary add more pomegranate molasses.
Serve fritters with this spicy tomato relish. Also you can serve them with natural yogurt whisked with some feta cheese and garlic. Enjoy!
Ruta Rukaviciute is a contributor to Yabangee. All images courtesy of Jolita Koruklu.