This month's Hoppala Design Bazaar takes place at Nabu Karaköy on Saturday 22 April. Featuring 18 local designers, the market runs from 11:00 to 19:00. This month's market will also host the non-profit Darüşşafaka Society, focused on providing education to underprivileged, talented children who have experienced familial loss.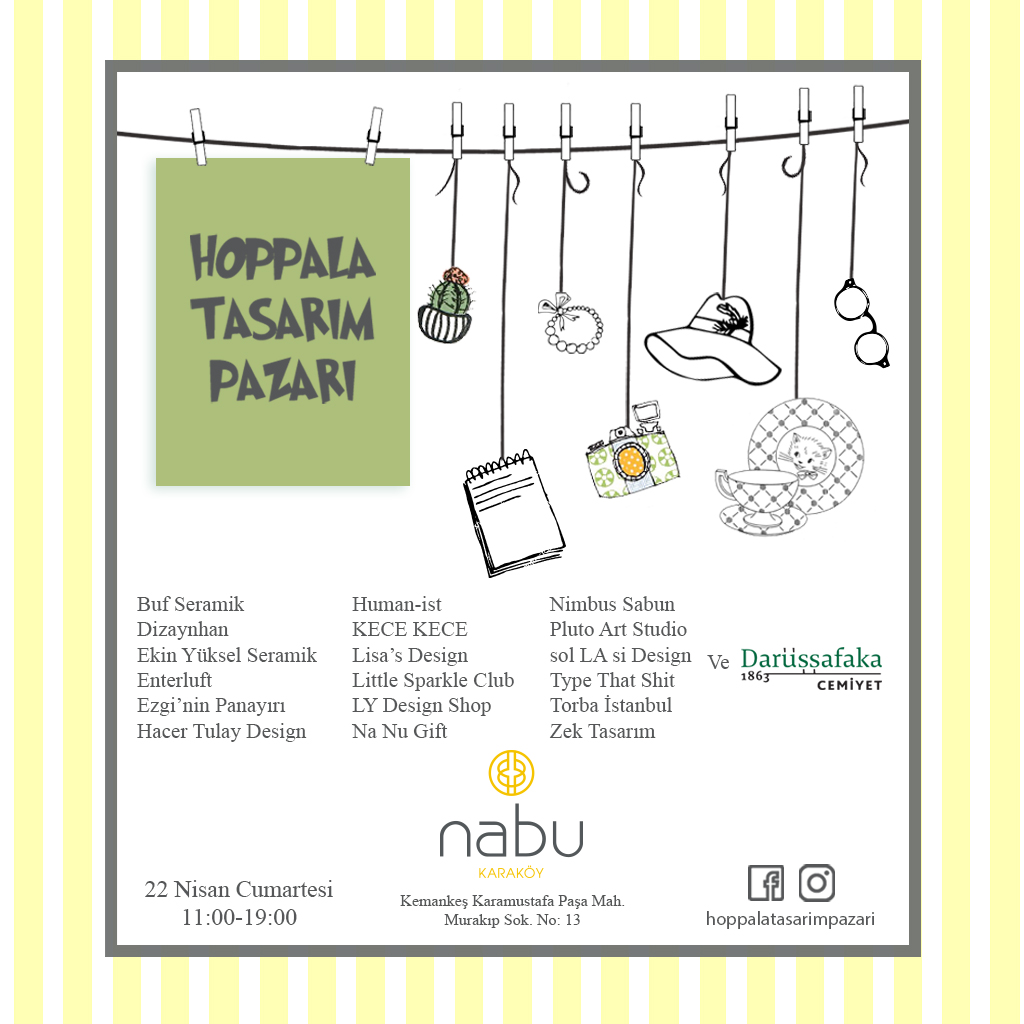 From the organizer:
Set up once a month at a different venue, Hoppala Designer Market continues to bring together young and local designers' products and fashion lovers. With the motto, ''Create, Share and Enjoy'', Hoppala Designer Market combines different stands with different styles and handmade products like ceramics, jewelry, handbags and much more available at reasonable prices. Each stand owner is given his or her own area of space and artistic freedom to create and design.
Hoppala also invites a non-profit charitable organization to its each event. While creating a platform for young and upcoming designers, Hoppala aims to raise awareness about different social issues. Animal Shelter Volunteers, Tohum Autism Foundation and The Hope Foundation for Children with Cancer have participated in previous bazaars. On Saturday, April 22nd, Hoppala Designer Market is welcoming Darüşşafaka Society which has been providing quality education to underprivileged and talented children whose mothers and/or fathers have deceased for one and a half centuries.
This is an great opportunity for everyone who wants to enjoy the spring weather and likes unique quality designs. Hoppala provides a friendly atmosphere for fashion lovers to discover and experience young designers that are scattered around the city under one roof. Hoppala Designer Market features 18 different local designers and Darüşşafaka Society at Nabu, Karaköy on Saturday, April 22nd. Take a break and color your day!
—
For more information, keep up with the official Facebook event.
Image courtesy of the organizer.
Kemankeş Karamustafa Paşa Mahallesi, Murakıp Sokak, No 13, Beyoğlu