From Expertera:
We are hiring ambitious candidates who want to work in a fast-paced, dynamic start-up environment. The candidates will work side-by-side with an entrepreneur and will assist in all activities related to growing a business, with a focus on sales, marketing and business development.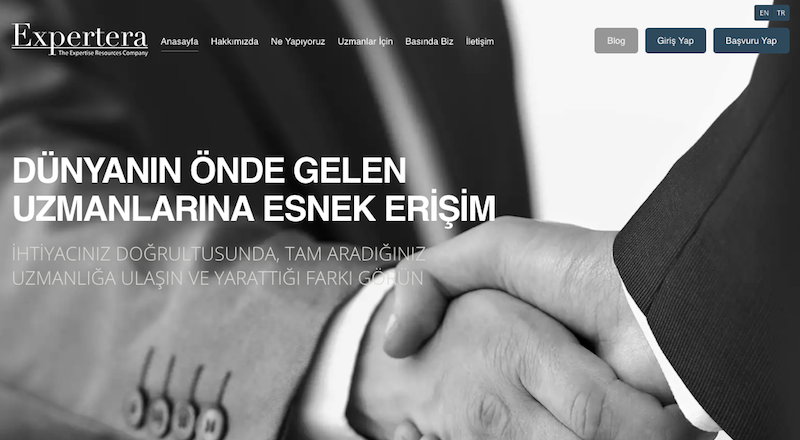 Like any entrepreneur, the ideal candidates should:
Be curious
Demonstrate initiative and drive
Be willing to stretch beyond comfort zone
Learn and adapt quickly
Be willing to take on responsibility and follow-up
Be a good listener
Be resourceful – able to execute solutions under limited time and resources
Be determined and have patience
Be willing to work hard, play hard
The selected candidates will learn:
What is it like to be an entrepreneur
How to grow and promote a global business – how to identify leads, qualified potential clients, etc.
Sales, marketing & business development methods – including growth-hacking, digital and content marketing, market & competitive research, branding, relationship mgmt, sales, networking, etc.
How to work with different business functions & vendors/external parties
The selected candidates must have:
Excellent English and Turkish written and oral communication skills.
Very good use of Microsoft Office applications, especially Excel and Power Point
Good organizational skills and the desire to learn
If successful, the candidates are guaranteed to have an excellent support system and invaluable wide network he/she can utilize for future career advancement.
*The internship can lead to full-time employment.*
To Apply: Send a brief explanation about why you are interested (100 words max) and your CV to hayal@expertera.com.
Learn about Expertera / Our Webrazzi news