A snowy Saturday night in Istanbul couldn't be spent any better than with 200-something fellow music lovers at a Gaye Su Akyol concert, courtesy of Babylon Bomonti. It seems on this particular evening, our star's voice may have been kidnapped in the beginning of her performance by one of the otherworldly creatures she often talks about in her songs. Regardless, her glory still managed to provide an enjoyable experience for her fans through dancing and surprise bonus songs of Selda Bağcan.
What amazes me most about going to a concert in Istanbul is that things often occur opposite typical norms: spectators arrive late, performers wait. Last Saturday night was no exception, as everybody just sort of came out of nowhere (nobody was smoking outside, I checked) a couple of minutes after the official "start" time of 22:30.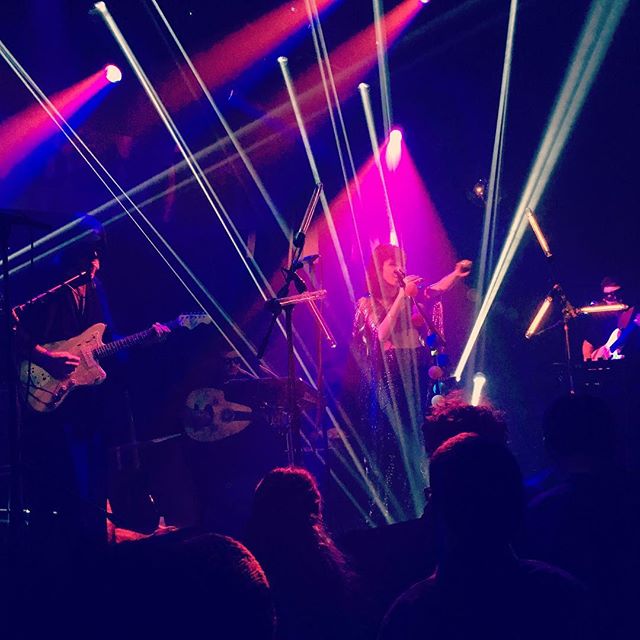 It wasn't long before Gaye Su Akyol landed on the scene in all her glory, her masked band appearing first with an additional oud performer, and then herself with a glittery two-part costume revealing her slender physique and an elegant cellophane jacket. She looked like an oriental princess who borrowed the robe of her new boyfriend – the little prince.
To those familiar with her music through headphones, Akyol's album Develerle Yaşıyorum (I'm Living with Camels) contains booming drums, exotic weeping of various guitars and a mesmerizing female voice that can operate alongside the most complicated classical Turkish tunes.
To those who listened to her live on Saturday night, however, her strong and tender voice was gone, lost in a void. It was as if a naughty genie friend of hers jokingly stole her voice and she was tragically unaware of it the entire time. It wasn't about the concert hall or the sound system. It was simply that we could watch her moves (usually bowing down towards us to boost her voice), but the moves were unable to connect with the sound. It was a real scene curse.
Despite this bit of misfortune, it didn't spoil the mood of the audience. Being in the Gaye Su trance eventually didn't require her voice. People sang along with her to boost her own songs as well as those of Selda Bağcan – one of Gaye Su's idols.
In the  well.end, everybody returned home happy: the collective trance made people forget about the cold outside. In that, the booze might also have helped a bit as well.