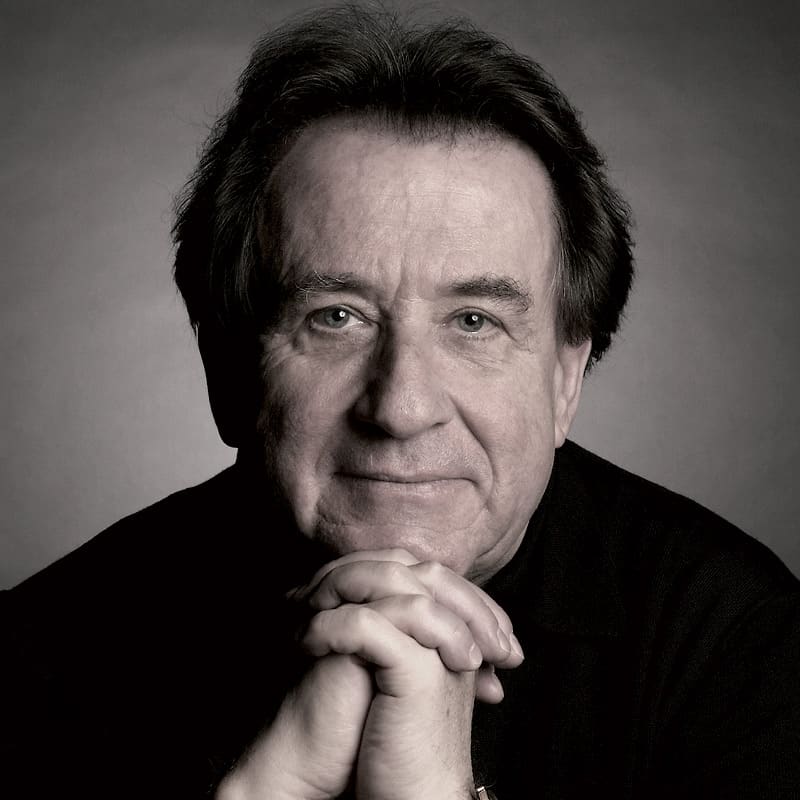 Suggested as pre-requisite for reading this article: Visit buchbinder.net, set Buchbinder and his Beethoven in the background, and proceed on…
This year has been a blessed one for any enthusiast of classical music, with myriad performances, artists, and festivals. The past week has been no less. Between the dates of 15 and 23 March, internationally heralded pianist Rudolf Buchbinder took the stage at the Süreyya Opera House in a series of seven concerts across nine evenings to perform every single piano sonata ever composed by the majestic Beethoven. The performances were under the program of Borusan Kültür Sanat (Borusan Culture & Arts).
Rudolf Buchbinder is a veteran pianist, with a professional musical career that has spanned five decades and counting. He has been on tour since January, sharing the stage with the Berlin Philharmonic, London Philharmonic, and with such names as the legendary conductor Zubin Mehta. This tour has seen him travel from London to Madrid, Mumbai to Cleveland. He is due to perform with La Filarmonica della Scala of Milan as I write down these words. Each evening features a different program. His stay in Istanbul was the longest, and featured the greatest number of concerts.
To clarify any confusion for the piano novice, a piece of the piano comes in many forms. It may be a piano concerto (with an orchestra and soloist), or a duet, trio, quartet, etc. featuring a piano; the piece may be a nocturne, a waltz, ballade, or even an etude or a preludes. A sonata, however, is an "unaccompanied work for solo piano usually in three to four movements." And among these are included many world renowned masterworks such as The Moonlight Sonata, Appassionata, La Pastoral, Storm, and Pathetique.
I was lucky enough to be able to attend four of these performances. The first piece of the series was the Piano Sonata in F minor, Opus 2, Number 1. In the first few notes Beethoven came out crystal clear from the ebony and ivory keys of the piano. The music was brisk, gentle, and melodious. It was sprightly, but delicate. It was, simply, breathtakingly beautiful. Sonata No. 10 followed (in G major, Op. 14 No. 2), and then No. 13 in E-flat Major (Opus 27 No.1). The lower notes reminded me of a deep pond, of a lake in autumn, while the higher notes were like dew droplets on a fresh flower bud. There were notes of thunder, not of delicacy unheard of before. Beethoven had his presence, soul, and prodigy in each and every single note.
We all strive to create our own path and to leave some sort of imprint on society and culture. An immortal legacy, the promise of which will console us in this mortal world. Some seek it in political power. Some seek it in wealth. Some in fame. But the greatest legacy of all is that of the musician, for music transcends time, culture, and circumstance. It is universal. And Beethoven during those seven evenings was just as majestic, just as out of this world, just as grand as he has been for centuries before, and will be for millennia more, across all humanity.
Each sonata entailed more than notes, it had a soul of its own. Its own wit. Humor. Energy. Despair. Rage. Passion. But shared by all was beauty of harmony and the immaculateness of composition. Two words that crossed my mind often as I listened were "genius" and "madness." But "madness" not as in the snese of delirium or rage. Rather, in the sense of prodigious energy, or having so much talent in you that it bursts out in mad moments of creativity.
The eternal hits Storm, Appassionata, Pathetique, and the Moonlight Sonata had the strongest impact on me. In the Moonlight Sonata, we were taken to the serenity, calmness, and purity of a full moon in virgin nature. The tranquil energy then transformed into rejuvenation, inspiration, and prodigious madness in later movements. As for Appassionata, the first few notes called to mind the familiarity of centuries. It was as gentle as soothing droplets of water, and at times dark and thunderous. But it was always passionate, intricate, and immaculately composed. Each note of Appassionata took you to the ups, downs, conflicts, heights and pits, and to the the joy, haste, rush, and sprite of your greatest and innermost passion. Each note was precise, beautiful, and immaculate.
The allegro molto vivace (lingo for "fast, very lively") and the adagio con espressione ("slow, with expression") movements of Storm, (Opus 31, No. 2 in D minor) were the trademarks notes that we all know and love. It was joyful, brisk, boisterous, and calm. It fused the beauty of sound, the depth of soul, and the harmony of notes. It is a timeless piece that will thrive for centuries to come, for as long as there is human spirit.
Sonata Pathetique was a piece that had caught my attention many years ago, back in the day that I was a fifth grader reading these lines from Little Women by Louisa May Alcott:
"The window's were open, and Jo, walking in the garden with Beth, for once understood music better than her sister, for he played the 'Sonata Pathetique', and played it as he never did before."
It was the oddly-spelled sonata in which Laurie sought consolation after having confessed his feelings to Josephine only to find out that they were not reciprocated. Jo, the heroine, and her sister Beth eavesdropped. The latter was the music-savvy of the two, but this time Jo was the one who knew the secret message of the music. To this day, whenever I see Pathetique listed in a program, I am taken back to these lines and the moments of Laurie's despair in the book. And, like in the book, Pathetique took us to the deepest of our sorrows, to the fragile despair of unrequited love, to moments of tranquil sadness, but the notes drifted us to music's paradise.
Even though I've only mentioned a few of the most popular sonatas, every single piece was a timeless masterpiece in and of itself. Each applause, each standing ovation was also for the mad genius, the prodigious immaculateness of composition of Beethoven. It was for the timeless legacy of music. And it was in gratitude to Rudolf Buchbinder for sharing his own talent and taking us on such a magical odyssey.
Melis Kanik is a contributor to Yabangee