Do you remember your first memory of Istanbul? Maybe it was the first call to prayer coming from the nearest minaret. Maybe it was a dürüm with a cool ayran. Maybe you were here on holiday or maybe it was your first wide-eyed day as a "resident" – a new you in a new place. What did you write home about?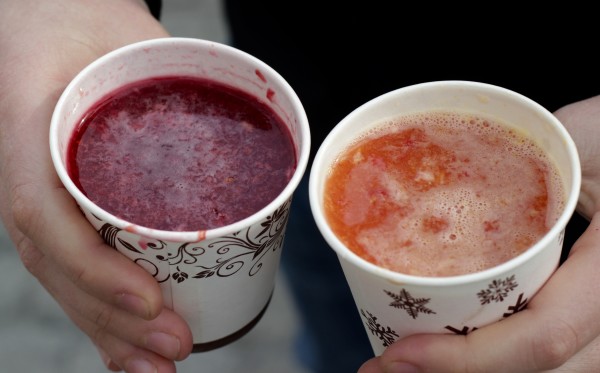 I distinctly remember that first street juice. It was a pomegranate shot. It was sweet yet slightly earthy, with a freshness I'd never tasted before. When I got back to America people wanted to know how the markets smelled and about the colors inside the mosques, but I couldn't stop talking about the juice. The plentiful fresh squeezed juice stands are one of the many things that keep Istanbul grounded in the past while supplying its future with a fresh blast of vitamins.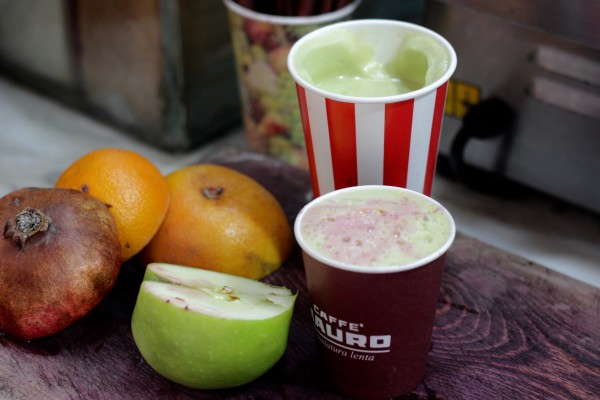 While I don't remember where I had that first juice, I've met many juicers since and I am convinced that nothing helps cure a night of heavy drinking like a soğuk su and a nar suyu.
This week we talked with three of our favorite local juice guys about their favorite flavors and the art of juicing on the streets. I have to admit these are the same three men that I see on a weekly basis cupping my standard order.
---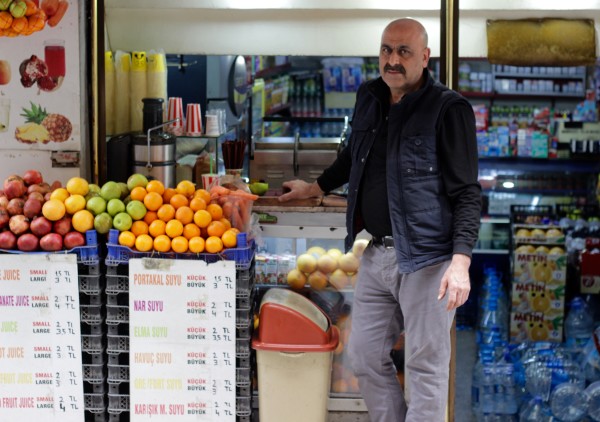 While I visit all of these guys throughout the week I regularly go out of my way to visit Mehmet when I need a smile. Mehmet has been running the bakkal at Ağahamam Cad. No. 20 in Cihangir with his wife for the last 20 years. He started running it by chance: they needed someone to take over and he needed a job, and he hasn't looked back since. While juicing is only one of his responsibilities in running the bakkal, it's his favorite. He likes all the flavors but his favorite is apple with a hit of pomegranate. We ordered the house favorite and it did not disappoint. It comes out of the electric juicer frothed and as green as the skin of the apple that went in. If you've ever had processed apple juice you'll be boldly surprised by the fresh crisp flavor of the green apples and the smooth sweetness of the pomegranate – it's like eating an apple and washing it down with pomegranate juice. Mehmet's shop is open from 8am to 10pm everyday and is also a one-stop shop for other household needs.
---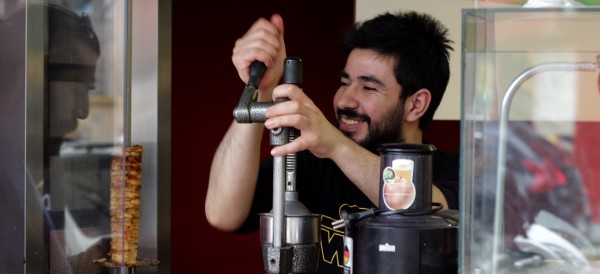 Elvan Büfe is a great stop for juice if you are headed down to Kabataş from Cihangir. It is located at Mebusan Yokuşu No. 25 and offers almost everything you could want from a corner store: alcohol, toiletries, sandwiches, and freshly squeezed juice. There are two draws at Elvan Büfe for me: they always keep the fruit cold (ensuring a deliciously cold juice), and they strain the juice, which mostly negates the large chunks of pomegranate flesh that can sneak into your morning cup. The büfe has been open for five years and offers an array of flavors: orange, pomegranate, apple, grapefruit, carrot and kiwi. Saib, the man holding down the cash register, prefers apricot juice the most (although Elvan doesn't sell it). The shop is open from 7am to whenever they are done (often times not until 2am).
---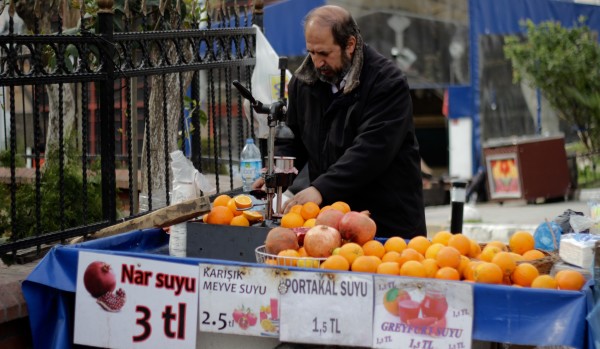 In Tophane, at the crossroads of Kemeraltı Cd. and Boğazkesen Cd., there is a mall cart up the hill selling pomegranate, orange, and grapefruit juice. Maxim, the man on the other side of the cart, has been selling juice at this location for two-and-a-half years at deliciously low prices. Unlike the other places on this list, juice is the only thing offered. He is usually out, rain or shine, from 9am to 7pm everyday. When we asked what he likes about juicing his answer was simple: "It's not a bad job." As a regular customer, I have to say, the juice is better than "not bad".
---
If there is one thing all the juicers we talked to can agree on, it's that the best time for fresh juice is in the winter. Pomegranates peak during the winter months (although most juicers continue to squeeze the red gems long after the growing season), while apple juice is best in the fall, and orange is good anytime of the year. A street juice should range between 1.5 TL to 5 TL depending on the size of the cup, the quality of the fruit, and the concoction inside of it. While most offer the same products there are the small differences that makes each place unique. It's not a matter of finding the best juice, but finding the best juice for you and the right man to do the job.
Who are your favorite juice vendors around the city and in your neighborhood? Let us know what you think! Be sure to comment on the location and your favorite concoction. Happy juicing!
All photos by Svetlana Nekrasova.