Gallery spaces can too often reflect a highbrow approach to art which can be off-putting to the more casual art enthusiast. This is where BLOK art space stands apart. Debuting on the local scene with a performance in 2014, they clearly portrayed the message that they were a not a classical art museum but rather a contemporary art space.
Today, BLOK art space is helping create a world where new art medium collaborations blend with science and technology. Its conception has an interesting beginning, centered around a beloved fixture in Çukurcuma. The origins trace back to an antique store owned by BLOK art space director Hikmet Mizanoğlu, whose store happens to be on the same street that BLOK art space currently resides on.
For the last decade Mizanoğlu has been collecting contemporary art. Before that she spent 30 years as an art historian and antiquarian. The blending of these two experiences led to a yearning which linked the old and classical with the contemporary and digital.
The intention was and is to nurture and support young artists, collectives, and forward-thinking projects. The BLOK art space team itself is very much comprised of young talent. Mine Kaplangı, the exhibition coordinator at BLOK art space further elaborates on its conception.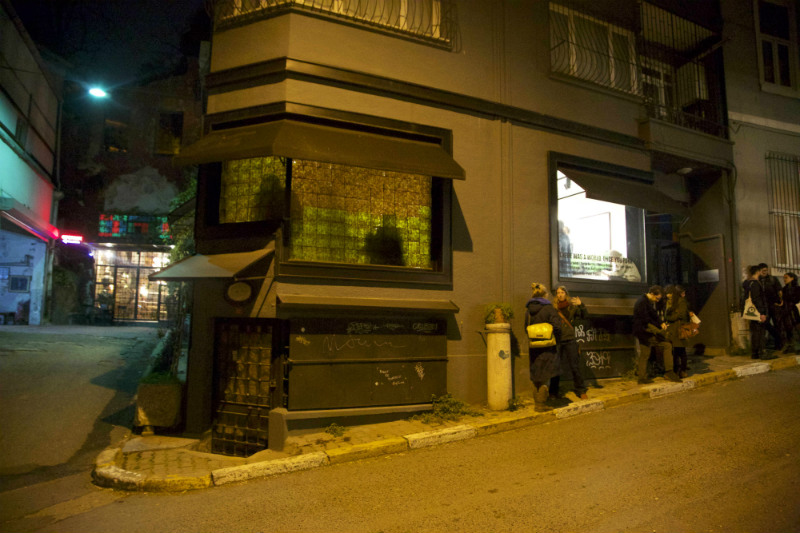 "We love this neighborhood [Çukurcuma], we are creating an art block just next to Mizanoğlu's antique store," says Kaplangı.
I ask her about her experiences with the space. I want to know about the beginning and when it was she knew that they had something special on their hands. She tells me that it all began with their "Waves" exhibition.
"The first and second show was a family and friends affair who showed up to support us," says Kaplangı.
"With our third show 'Waves', I realized that the project would be bigger than what we had ever imagined," says Kaplangı.
She gives thanks to Ebru Yetiskin, the curator of "Waves" for having met amazing artists, makers, researchers, and curators.
"Today, we owe many of these special links and relationships to the 'Waves' exhibition," says Kaplangı.
"It was very special for us and incredibly challenging. We were between 15 and 20 people doing the work of a museum team. Not only that, but while we were constructing the exhibit outside, it was -7, snowing and storming. The exhibit was really worth seeing," Kaplangı reminisces.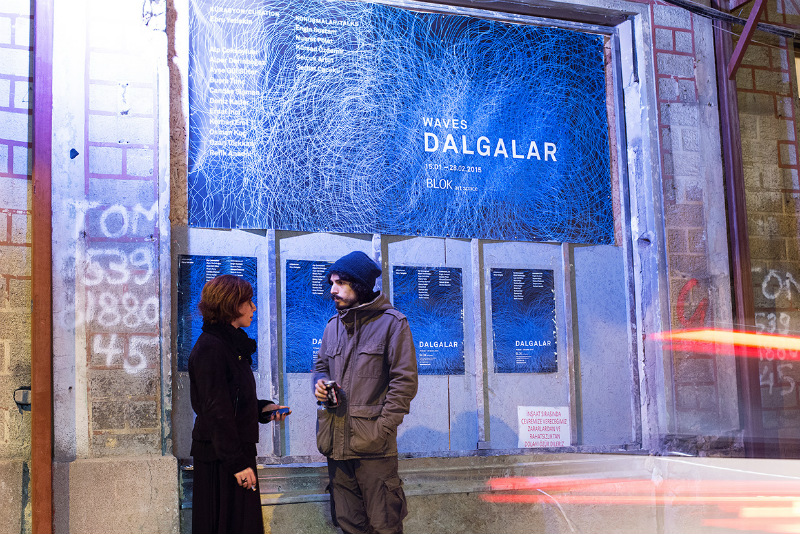 How does an art space select which artists to feature? With BLOK art space, it's an international team effort made up of curators and academics. The team consists of the four BLOK art space staff, it's owner Hikmet Mizanoğlu, and various art connoisseurs in Berlin, including visiting art professors to Turkish universities.
"Our artists tend to work with other creative minds, scientists, architects, and theorists, so the teamwork makes for very interesting creations," says Kaplangı.
Currently, on exhibit is "On Botany", a real treat for nature lovers. The show features ten artists from around the world and is set to run until Wednesday 15 March.
One of the artists who really stands out is Macoto Murayama. The Japanese artist has his been described in the most fantastic way, "The transparency of this work refers not only to the lucid petals of a flower, but to the ambitious, romantic and utopian struggle of science to see and present the world as a transparent (completely seen, entirely grasped) object."
If that doesn't grab your interest, I'm afraid nothing will.
The show achieves two of Kaplangı's goals, to connect with the green movement and showcase work with themes centering on the natural world and art that facilitates discussion.
As this writer witnessed on opening night, the works of Murayama certainly had people's attention.
"We lost much of our nature and green in Istanbul so it's a projection. We need nature, as well as free spaces," explains Kaplangı on how BLOK art space decides on their exhibits.
Kaplangı sees the importance of having open spaces that encourage feeling and discussion.
"People should be inspired by art in Istanbul," says Kaplangı. "The news is contradictory to peace and that bares a heavy toll on our spirits."
From her experience, art in Turkey is doing its best to divert our attention from the news long enough so we can experience something on a personal level, which will then hopefully lead to a discussion.
"When you see art, you read more, you learn more. Art is the trigger to dive deeper into things you like," says Kaplangı.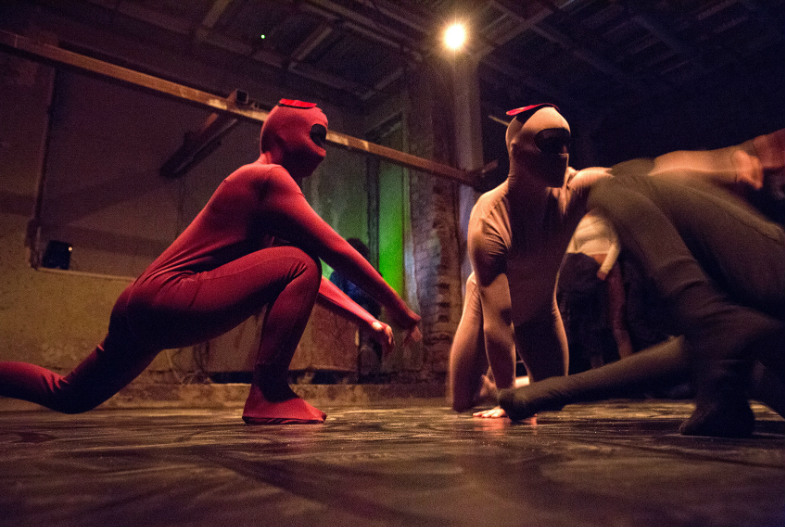 If you're curious as to how someone decides to take a professional plunge into the art world, Kaplangı says that because Turkey lacks a curatorial study, the most respected curators come from a variety of backgrounds such as art history, anthropology, and sociology. She herself has a degree in philosophy.
While getting her masters in Bologna, Italy, Kaplangı attended a lot of underground house exhibitions which propelled her love of art and curating to a new level.
"If you want to become a curator, you have to know many things at the same time. Focus on the theories, research more, discuss more, observe and read, travel more to get more ideas," says Kaplangı.
To further support young talent behind the scenes, BLOK art space held a six month art internship with university students from Germany who were coming to Istanbul as part of the Erasmus program. At the moment, they have an intern from the Bilgi Media department.
Today, most of the artists that BLOK art space showcases are Turkish, but several have been international, and many are gaining acclaim.
BLOK art space even manages four Turkish artists and is responsible for their sales.
"The art is endless, so we try to keep an open mind," shares Kaplangı.
Since BLOK art space prides itself on being a modern inclusive space, it also accepts proposals from artists who would like to be featured in their space. All an artist has to do is send them an email.
BLOK art space hosts a maximum of five shows per year. In the meantime the space is filled with side projects, including seminars, discussion panels, and screenings. They also work with art nonprofits.
Another perk of BLOK art space is that if you are a bit of a procrastinator, you're in luck because exhibitions typically run for extensive periods of time, giving more people the chance to view them.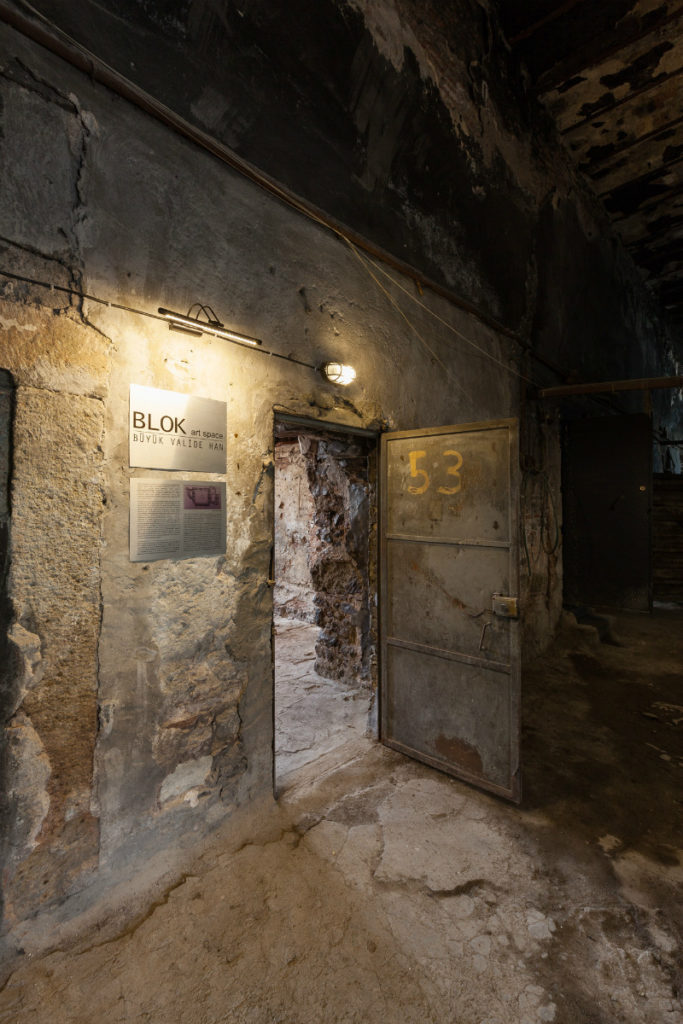 Even more remarkable is that in the three years since its inception the interest in BLOK art space has grown so much that they have opened a second space in the old city.
Kaplangı highly recommends a trip to BLOK art space Büyük Valide Han. "To even try to reach the space is an experience in the old city."
What's next for BLOK art space Çukurcuma? After "On Botany", they will host a collaborative photography exhibition of two Dutch artists who live in Istanbul, Arjen Zwart and Peter Edel.
Their second space in Büyük Valide Han just closed an exhibition, and will unveil an upcoming one in Spring.
For more information including details on both locations, upcoming exhibitions, and to sign up to their mailing list, visit their official site.
All images courtesy of the gallery.