Meltem Şahin is an illustrator, animator, and educator with an extensive array of projects in her portfolio. A Fulbright scholar, her exhibition "Negative Pleasure" late last year was an extension of her thesis work focused on iconic philosophers of art — eliciting unique, often unexpected responses from audiences. Her recent show "PMS" is a refreshingly female-driven effort, representative of Meltem's proclivity to challenge societal expectations and perceptions of women through art, as well as her penchant for incorporating technology in varied, creative ways. Much of her work, such as for various art publications or in the children's book P is for Pussy, is at times suggestive, while consistently remaining thought-provoking and clever.
We sat down to chat with Meltem on the experiences gained in her first two successful exhibitions, the challenges in working with new media and women's issues in Istanbul, and what we can expect in the future from this talented artist.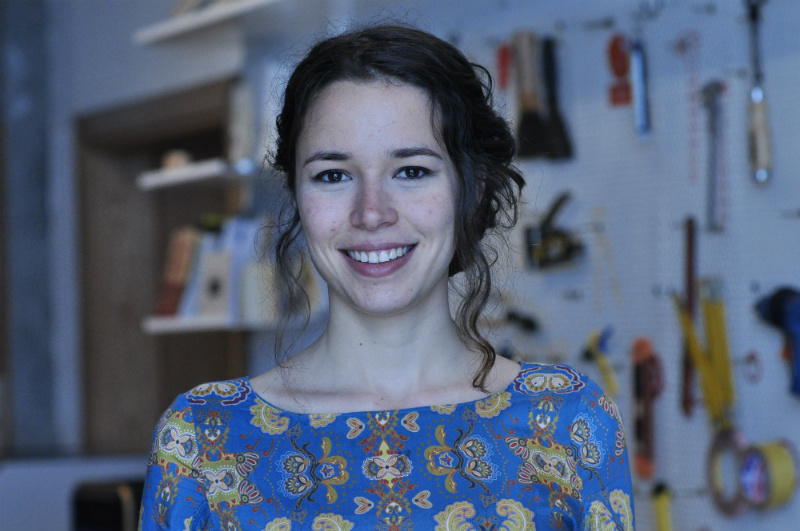 Could you tell us a little bit about yourself?
I'm from Marmaris, a small town by the sea. I'm an illustrator, educator and animator. I went to Bilkent University in Ankara and studied graphic design. I received a Fulbright scholarship and with that I studied Illustration Practice at Maryland Institute College of Art (MICA). During my studies, I received a certification to teach under-graduate students. After graduating from MICA, I gave a course titled "Paris in Motion" to undergraduate MICA students in Paris.
I illustrate children's books as well. I am working for Can Publishing, one of the biggest publishing houses in Turkey. At the same time, I'm doing kinetic sculptures, toys, things that work with sensors and so forth. I learned these kinds of skills while doing my Master's in the USA. I started doing 3D printing, laser cutting, and started using digital fabrication tools. It blew my mind. In high school I studied science, so finally I had a way to connect art and technology. In November, I had my first solo show in Istanbul, "Negative Pleasure". It involved toys and animations. Recently, I also had my "PMS" show.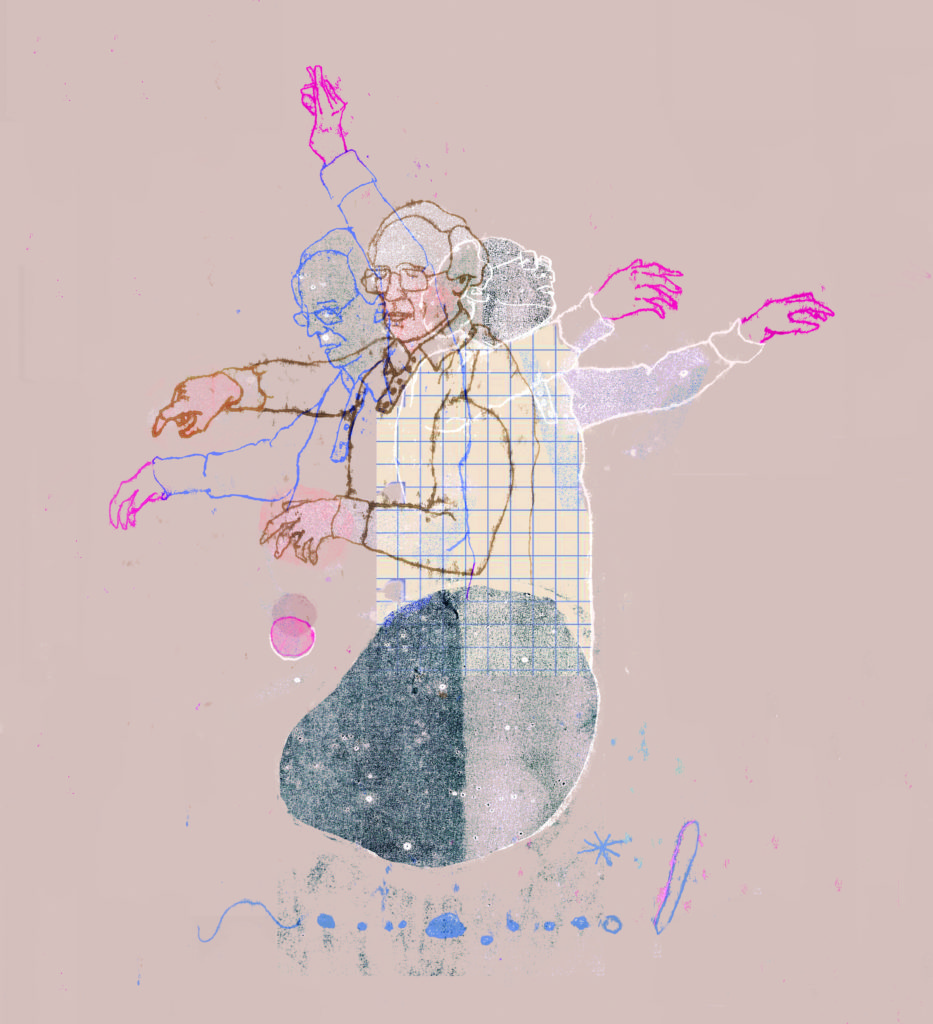 What was behind the transition from high school science to an art focused field?
I was always interested in art. I didn't know how to connect art and science before. In high school, I didn't really like history, but really liked geometry and physics so I just wanted to study science. In Turkey, you don't really need a high grade to get into an art school. I figured I'd study science then and go to art school for university. Now I can see the benefit of having studied it when I am creating my new media projects.
What projects are you currently working on? What is your day to day like?
I do lots of editorial illustrations for different magazines. Now I'm doing a cover for a magazine about reggae music. I recently did a promotion gif for Mamut Art Project. So I will continue with that and do two more gifs. At the same time I'm continuing my "Negative Pleasure" series. So I'm developing new toys or projects for that as well.
How much time goes into one of these animations?
Generally, they tell me the topic and I send them a storyboard. A storyboard takes around two or three days. Then making the gifs is four or five more days. In the end, it's like a one week thing for just a five second animation.
When I am doing 2D animation, it's like a cell animation. I do it on my computer with a drawing tablet, but it's the same logic.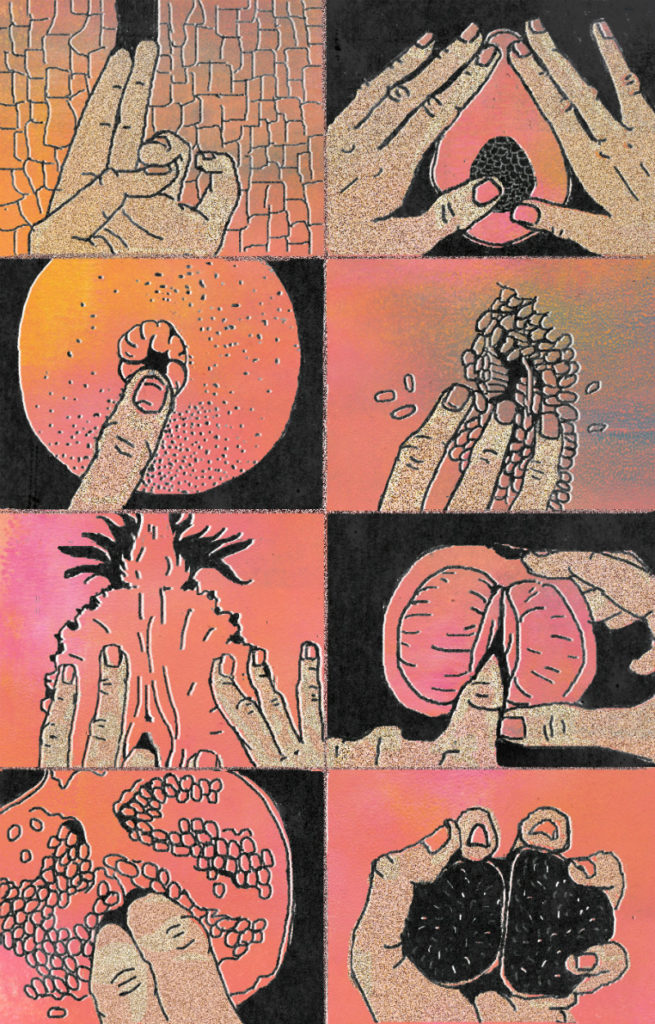 Do you do these on your own generally?
Generally. For my new media projects, sometimes I am collaborating with software developers or finding mentors in mechanical engineering and so forth.
Could you tell us a bit more about "Negative Pleasure"?
"Negative Pleasure" started as my thesis show. My thesis is comprised of three different environments, consisting of animations and toys dedicated to three philosophers who are milestones in the history of Philosophy of Art: Friedrich Nietzsche, Maurice Merleau Ponty and Gilles Deleuze. Each of these environments put observers in a dense mood that belongs to a certain philosopher. All the works presented in my thesis are reflections on words of these philosophers as sensory experiences in time and space, aesthetics sublimated to perception, and what I hoped would be a sensation of unsettling pleasure. I am creating animations that aim to achieve the mood of each philosopher's mind or to show observers how to look through his eyes as well as my own. This is significant to today's world since philosophy itself is considered to be in a position that is distanced from contemporary society, and is hard to understand or elitist. Besides animated videos, I am producing optical illusion toys that use the nature of animation, in regard to each philosopher. While some optical-illusion toys are ancestors of animation we know today, some toys are deeply based on the idea of animation. These toys are tools to understand the philosophy of art, considered a very complex study of art by the majority of the societies we know today. Toys — being solid, nostalgic, approachable, and humanistic —provide a wonderful contrast to the abstraction and distance of philosophy. Philosophers question the way we see and understand. My optical illusion toys investigate similar questions through their treatment.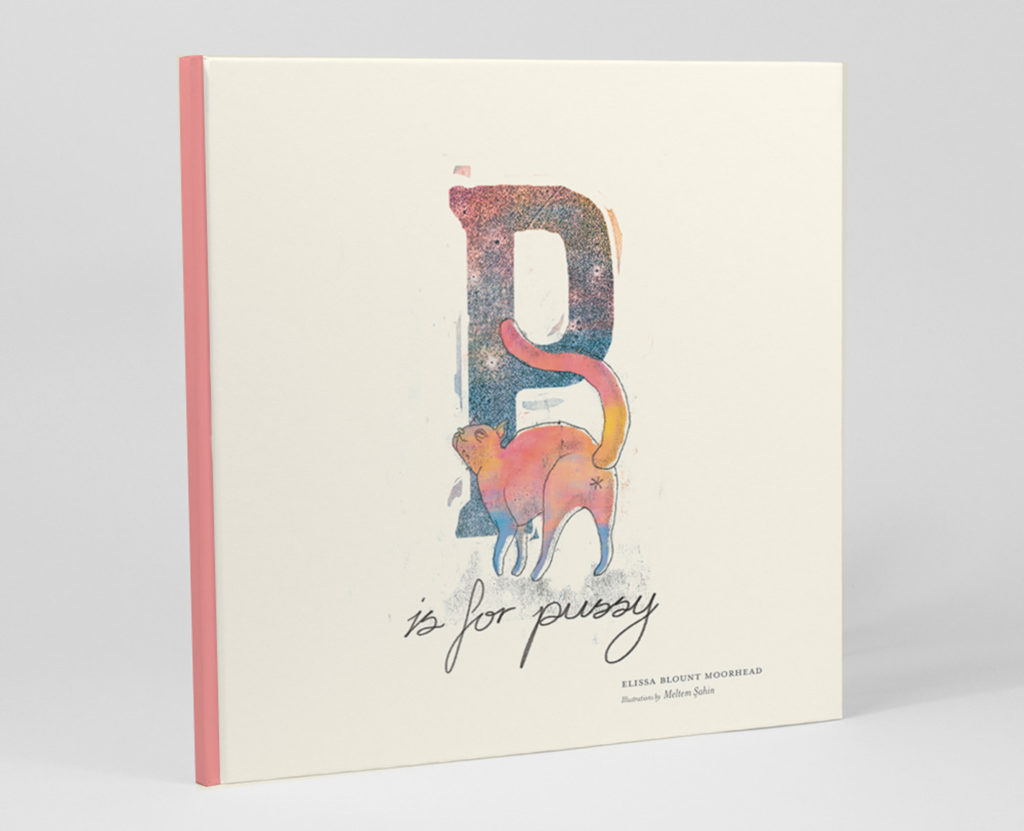 With P is for Pussy and your recent "PMS" exhibition, it seems there's a bit of a thematic choice going on. Could you elaborate on both of those projects and share why you chose to pursue them?
I think the first reason is that I enjoy drawing these sorts of things. Some people say that I'm doing pornographic works, but I think they're rather sex-positive.  For instance, in P is for Pussy, we collaborated with a curator and she's also an instructor at Parsons University. It is a raunchy alphabet picture book written by Elissa Blount Moorhead and illustrated/designed by me. It is a book of double entendres. The book is designed as much for parents as it is for kids. The racy and humorous illustrations contain double meanings which supply learning and fun for the kids and illicit (hidden) laughs for parents. For example, "A is for Ass". Ass is a donkey, but it's also a bottom. "B is for Blow", "C is for Cock"… I really enjoyed that project. I liked that sarcasm.
For "PMS", in Turkey people can be conservative. There are still ideas that women are inferior. I want to change that and show more active women artists.
How has ATÖLYE fit in your work?
Because of my Fulbright scholarship, I had to come back to Turkey. I was trying to find a place with a 3D printer and a laser cutter so I could continue my "Negative Pleasure" series. I saw ATÖLYE's TEDx talks and thought it was the perfect place for me to work. I also like collaborative spaces and I don't like working by myself at home. I find more motivation when there are ambitious, talented people around. It's a Turkish institute, but the system is very American so it was an easy transition for me when I came back from the USA.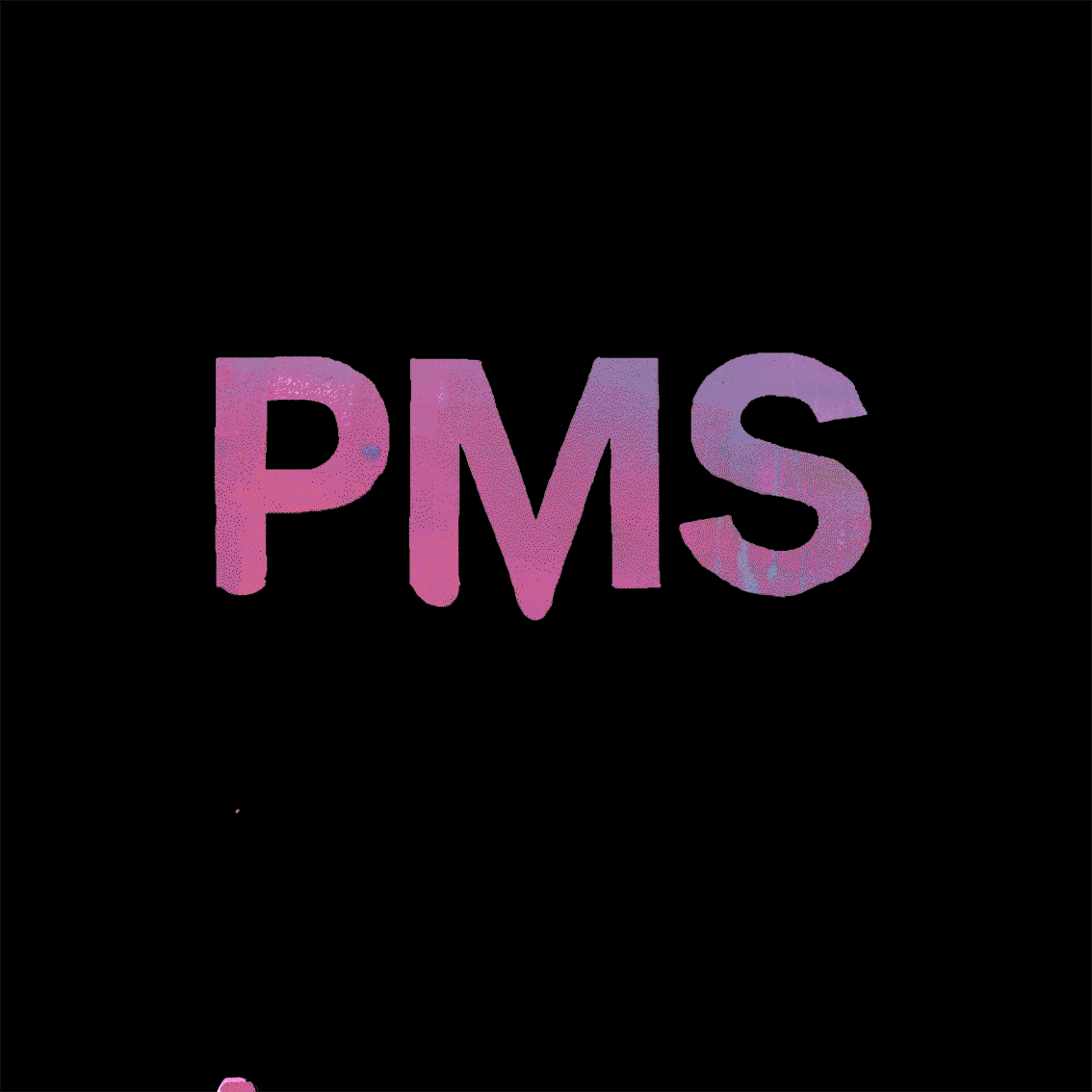 I know there was some collaboration among the community here for your "PMS" show. Could you tell us a bit more about "PMS"?
I decided I should do something like "PMS" when I came back to Turkey from the United States. In the United States I was into gender issues. Before that, I didn't have that much knowledge on it. When I went there, I realized how men behave towards women. In some classes at MICA, in the first classes they made me rethink how we perceive and use gender pronouns like he, she, and they. I really liked that respect. With that, I came back to Turkey and realized how women are treated in society. So I wanted to do the "PMS" show. In Turkey, when you ask for a pad in the market, they put it in a black bag. It's like it's something shameful. So I want to break that. The general attitude around PMS is that it's something hysteric. I want to embrace those hysteric feelings. Yes, we are like that. This is our natural system. Through that show I want to create a dialogue in Istanbul.
Also, at art galleries there are women as nude models at the artworks but there aren't so many women active as artists in the art scene. So I want to create that in Turkey, with women in an active role. That's why I have only chosen women artists. In "PMS", we have 19 really talented women artists. Ten of them are from Turkey and nine are from all around the world.
For "PMS", I collaborated with Erdinç Akkaya. He is a software developer. We created an app called PMS Augmented Reality. When you enter the exhibition, there are posters on the walls. Through the phone on the app, you can see the animations on the posters.  It was a really fun project for me.
There are also two women animators I met through ATÖLYE. One is Ece Çiftçi and Nurbanu Asena. Nurbanu isn't currently at ATÖLYE but she was a former member.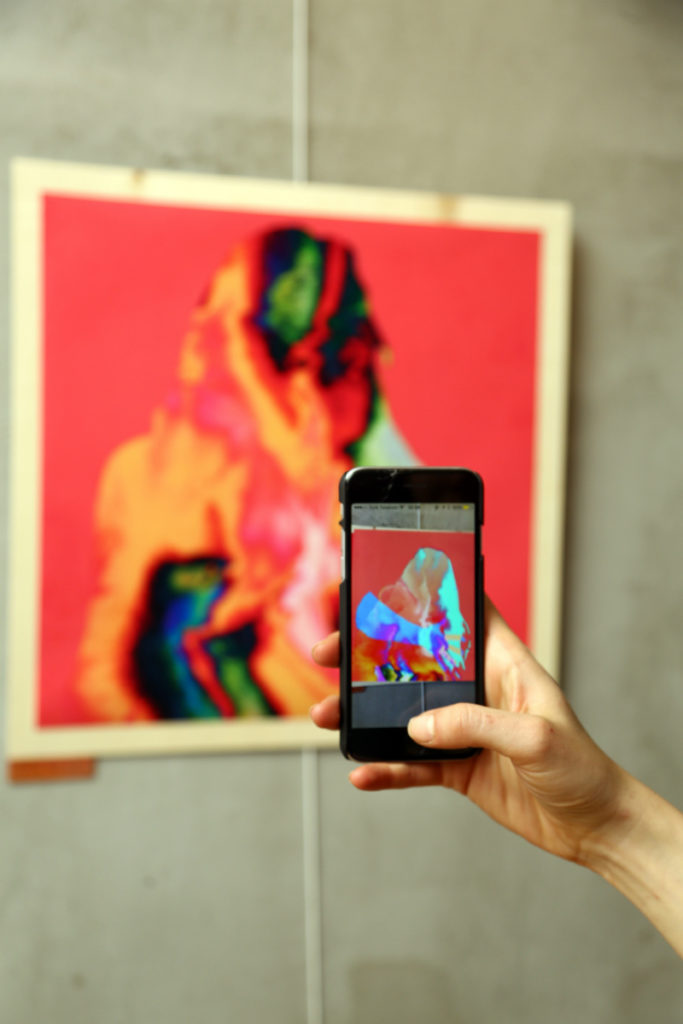 Do you plan on going back to the United States?
I think I plan to go back. When I was at MICA, the program director offered me a teaching job at the graduate program. I couldn't stay because of the Fulbright situation. She said she'd wait so I will try my chances. I'd like to teach there for a year or two and then come back. I like traveling around.
You touch on some of your challenges in regards to dealing with traditional societal perceptions, but what are some other challenges in your field?
Because my characters aren't that traditionally beautiful, sometimes it's a challenge. For example, with P is for Pussy, it was published in Huffington Post, Buzzfeed, Design Taxi, and a feminist magazine Bitch Media. People heard about it and I got job offers. One of the job offers requested specific illustrations about a 13 year old girl that is a supermodel. I didn't like the book and it didn't feel ethical for me. In my illustrations, I am trying to create ugly characters. They're not ugly actually, they're more like natural, humanistic characters. Especially for kids, they shouldn't have to see only beautiful blonde, blue-eyed boys and girls in children's books. I want to create tolerance among kids. I want to include fat, bald, short, tall characters.
Another challenge is that in the illustration field for children's books, the budgets tend to be really low. So I have to do design works as well to balance my budget. Just illustration isn't enough. New media is also a new field in Turkey, so people don't really buy new media projects. They usually buy more traditional works, like sculptures and paintings.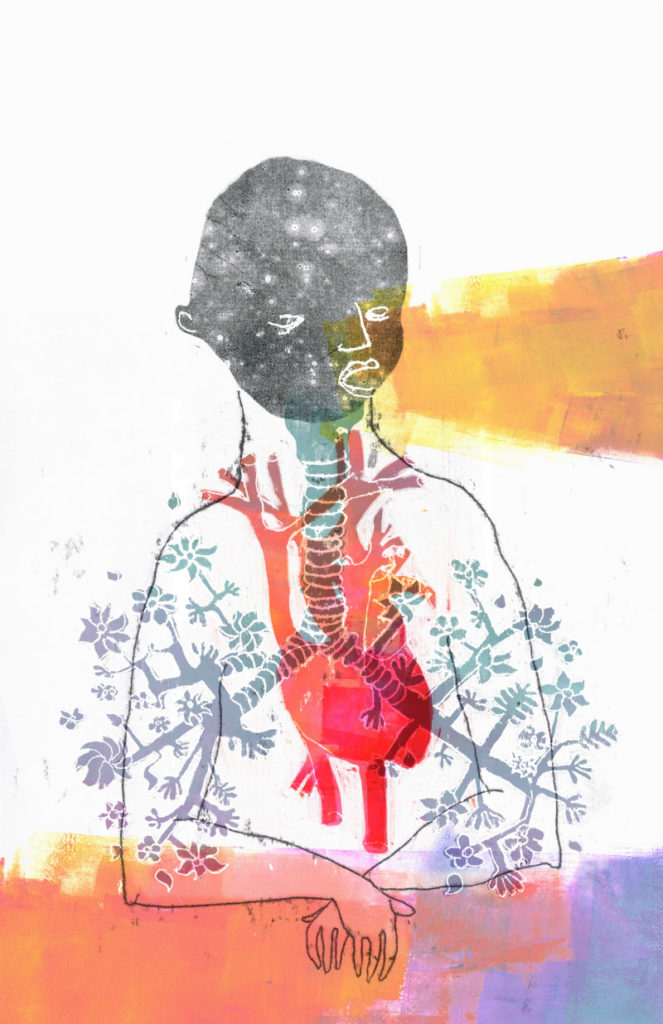 As we're an advice publication for foreigners living in Istanbul, we generally ask interviewees for recommendations on places to go. Any hidden gems you'd like to share?
I'm not from Istanbul either, I've only been here for five months, so all my stays have been brief. I'm sort of a foreigner as well. I like the Kadıköy area. People are always on the street and I feel more comfortable there. I like Karaköy as well, although many of the galleries there have closed in recent years.
Mixer Gallery is a really nice gallery. They only work with young artists. It was where "Negative Pleasure" took place. They're really open to projects, like new media projects. People should go and check it out. They always have new, nice exhibitions. They're not concerned with popularity or sales.
To keep up with Meltem and learn more about her work, be sure to check out her website. You can also follow her on Instagram.
ATÖLYE Spotlight is a new series on the inspiring community members of Istanbul's most creative space.
All images courtesy of Meltem Şahin and Ayşe Esin Durmaz.