It is not as though we've all been spoiled by the weather in recent months. Noses hidden and protected by thick scarves as well as hats covering heads and freezing ears… While we´ve been walking through the city and desperately watching out for the next cozy and warm café serving hot tea, we were dreaming of a sunny Istanbul. Slowly but surely spring is spreading its arms from a deep sleep, ready to give Istanbul a big hug and to free the city from heavy winter coats.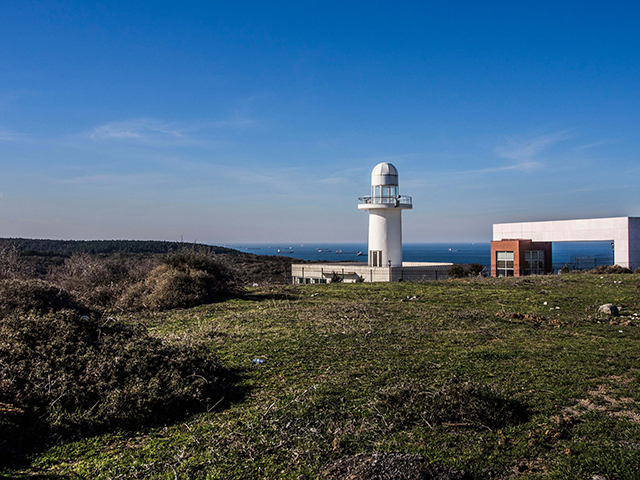 As soon as the first rays of sun peeked out of the sky, I made my way towards the Black Sea. You just hop on the M2 metro (that passes through Taksim). During the metro ride you can make time quickly pass by reading a passage of a book. Get off at the final destination Hacıosman and as soon as you are out of the metro station you will see some buses. Watch out for bus 150, that's yours! Get out your Istanbul Kart, be lucky to get a seat, enjoy the view out of the window and head towards Rumeli Ferneri. We didn't go all the way up to Rumeli Ferneri, but instead got off on the big road, Sarıyer Rumeli Feneri Yolu and continued our journey by turning onto Çiftlik Caddesi, the street which leads into the forest.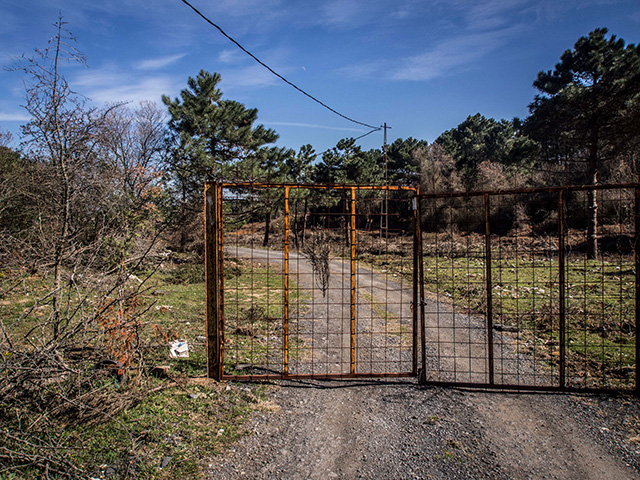 Enjoy the voice of nature. Your ears will get to listen to sounds you miss so much in the hustle and bustle of Istanbul. There is a bird singing, there are branches dancing a slow Tango and the sky seems to be infinitely welcoming in its blue. You will walk for about 20 minutes and then pass by several "farm style" places which are offering typical village kahvaltı and more. Being surrounded by pear, apple, and orange trees, which are connected to each other by hammocks, the delicious breakfast is a treat itself. On top of menemen, there are different sorts of cheese, olives, cucumber, tomatoes and various homemade jams. There's also fresh peynirli gözleme, by far the best I have had in or around Istanbul.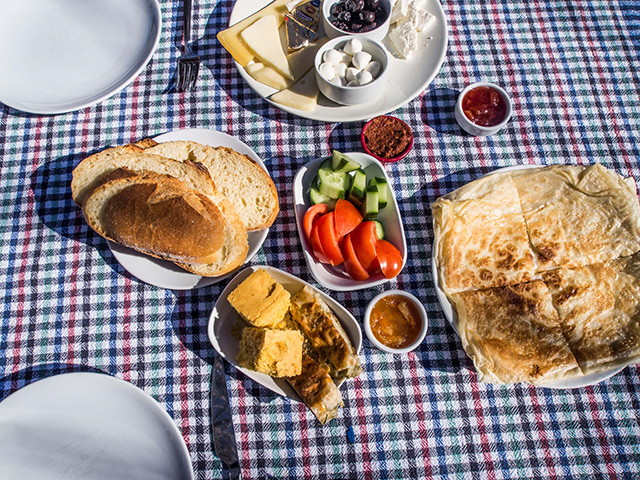 You will see it is not hard to stay here for hours. A good book while chilling in a hammock is the perfect thing to do, as well as games of backgammon and some cups of çay. After a while it is time to go for another walk towards the Black Sea. Once you've left the "farm place", you continue walking in the direction you were heading to before with the bus. After only a few minutes you will see a white tower and turn onto its respective street. Here we are! Almost on the beach. The street which leads you down to the sea is named Ketendere Sokak.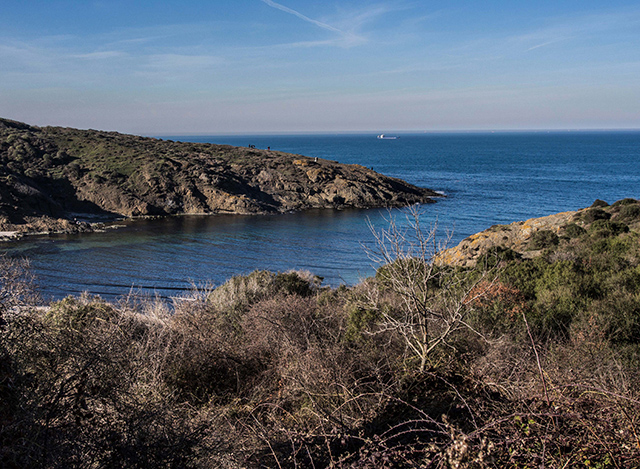 Once you are on the beach, you can try to ignore the apartment buildings behind you (which are empty and probably still under construction) and focus on the surface of the black sea. If you climb a bit, it is nice to go for a baby hike and scale the rocks along the shore. We found it so beautiful there, that we went twice. The other day we brought a picnic with us and had lunch on the beach and my companion even jumped into the sea for a quick swim. The place is beautiful and of course a little more special framed be the sunset. Get out your sunglasses and go explore the "wild".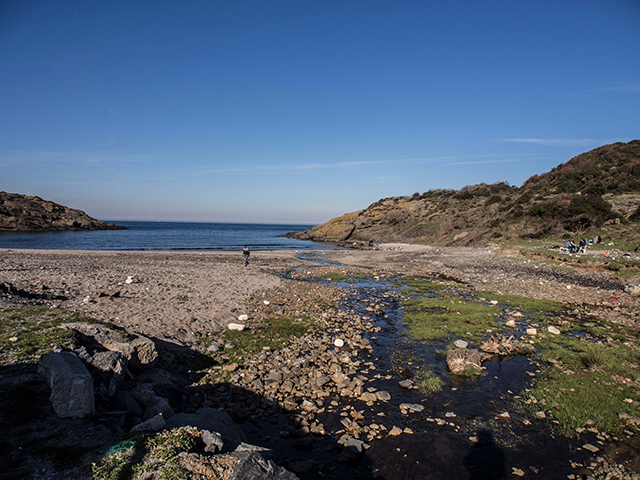 All photos courtesy of the author.